Pops' Fourth of July spectacular returns to Boston for first time since pandemic began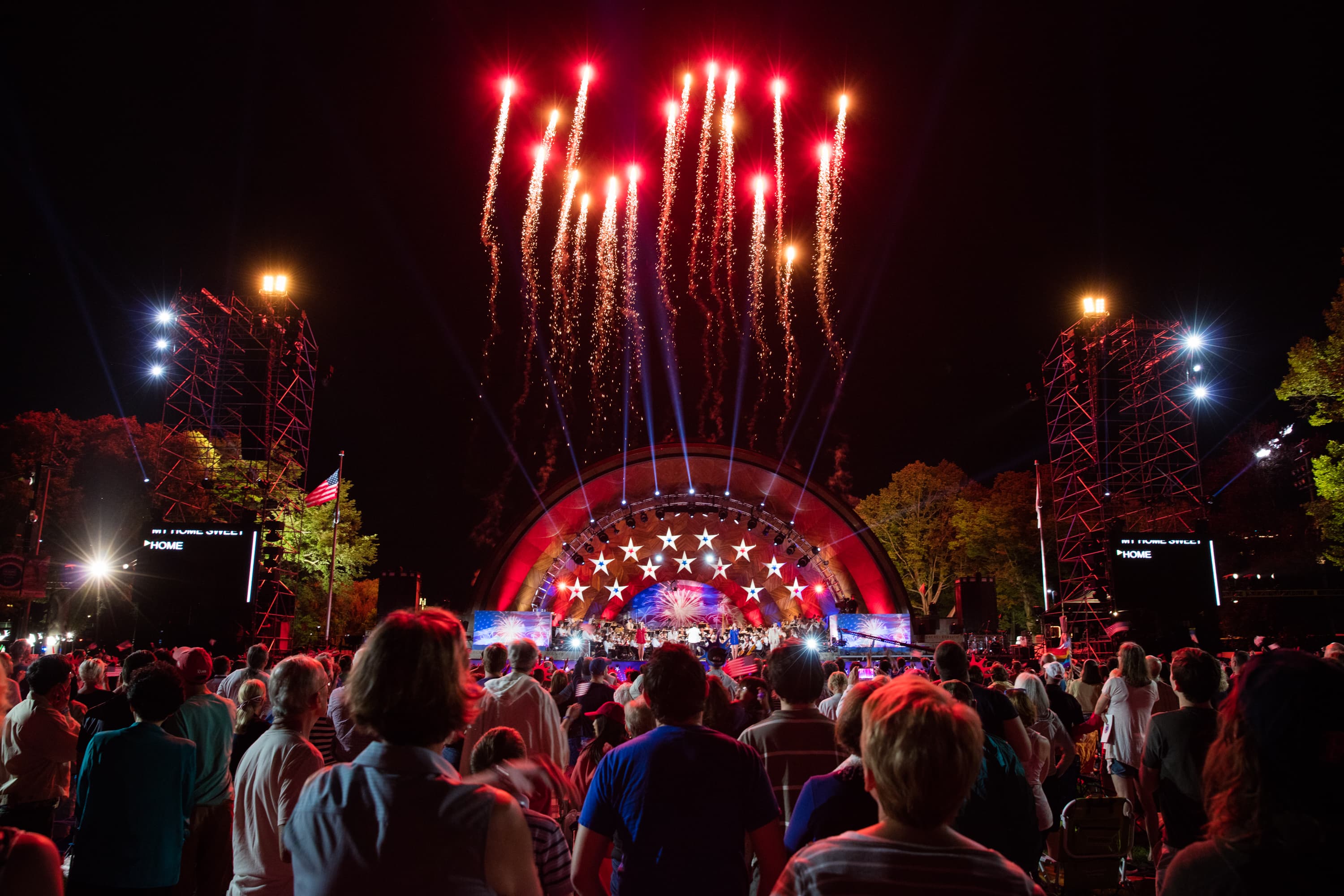 Music and fireworks will once again ring out across the Charles River in Boston this Fourth of July.
Conductor Keith Lockhart and the Boston Pops announced plans Thursday to return to the Hatch Memorial Shell stage on the Esplanade for the 2022 Fireworks Spectacular. It will be the first time that's happened in three years because of the COVID-19 pandemic.
The Pops held their July 4 concert at Tanglewood in the Berkshires last year because of planning constraints brought on by the coronavirus.
"The past three years have given us profound lessons on the importance of not taking things for granted and appreciating the many everyday gifts of our lives, as well as caring and looking out for each other," Lockhart said in a press release. "I am so grateful that we can come together once again to celebrate Independence Day and all that we aspire to be as citizens of this great country and the city we're proud to call home."
This will be Lockhart's 27th Independence Day program as conductor of the Boston Pops. The Tanglewood Festival Chorus and the Middlesex County Volunteers Fifes & Drums will also perform.
"I'm thrilled to welcome residents and visitors back for the Boston Pops Fireworks Spectacular to the Charles River Esplanade," Boston Mayor Michelle Wu said in the release. "I'm so grateful to all of our city departments and partners for activating our spaces so that all of our families can enjoy this beloved tradition on the fourth of July."
This year's Fireworks Spectacular will include a moment of remembrance for businessman and philanthropist David Mugar, who died in January. Mugar was a longtime supporter and producer of the televised festivities and was credited with adding fireworks to the show.
Organizers plan to announce special guest performers and program details in the coming weeks. Rehearsals on July 3 will be closed to the public.