COVID case causes The Strokes to cancel their Boston Calling set on Saturday
On Friday night fans of The Strokes got some disappointing news. The band had to cancel their appearance at the Boston Calling musical festival Saturday, May 28, due to a positive COVID-19 case.
Nine Inch Nails, who played Friday night, will return to fill The Strokes' slot with a second weekend performance. In a statement festival organizers said, "We are enormously grateful to them for stepping in for what is sure to be another electrifying performance at Boston Calling."
The Strokes posted to social media, apologizing to fans.
"We are incredibly sorry," said The Strokes in a statement, "and we will do our best to get back to Boston soon."
Trent Reznor of Nine Inch Nails shared a few thoughts from the stage on Friday, first about taking Foo Fighter's place after they cancelled their Boston Calling show in March due to drummer Taylor Hawkins' death.
"I've got a confession to make," Reznor said, "We're very happy to be here tonight and share this time with you at the festival, and were very sorry for the conditions that led to us being here with our friends, the Foo Fighters – our hearts go out to them."
Reznor went on to share how he was feeling backstage before his set.
"I was starting to freak myself out thinking, 'We're not even supposed to here tonight. Now, I don't know if you've heard, but we're here tomorrow night."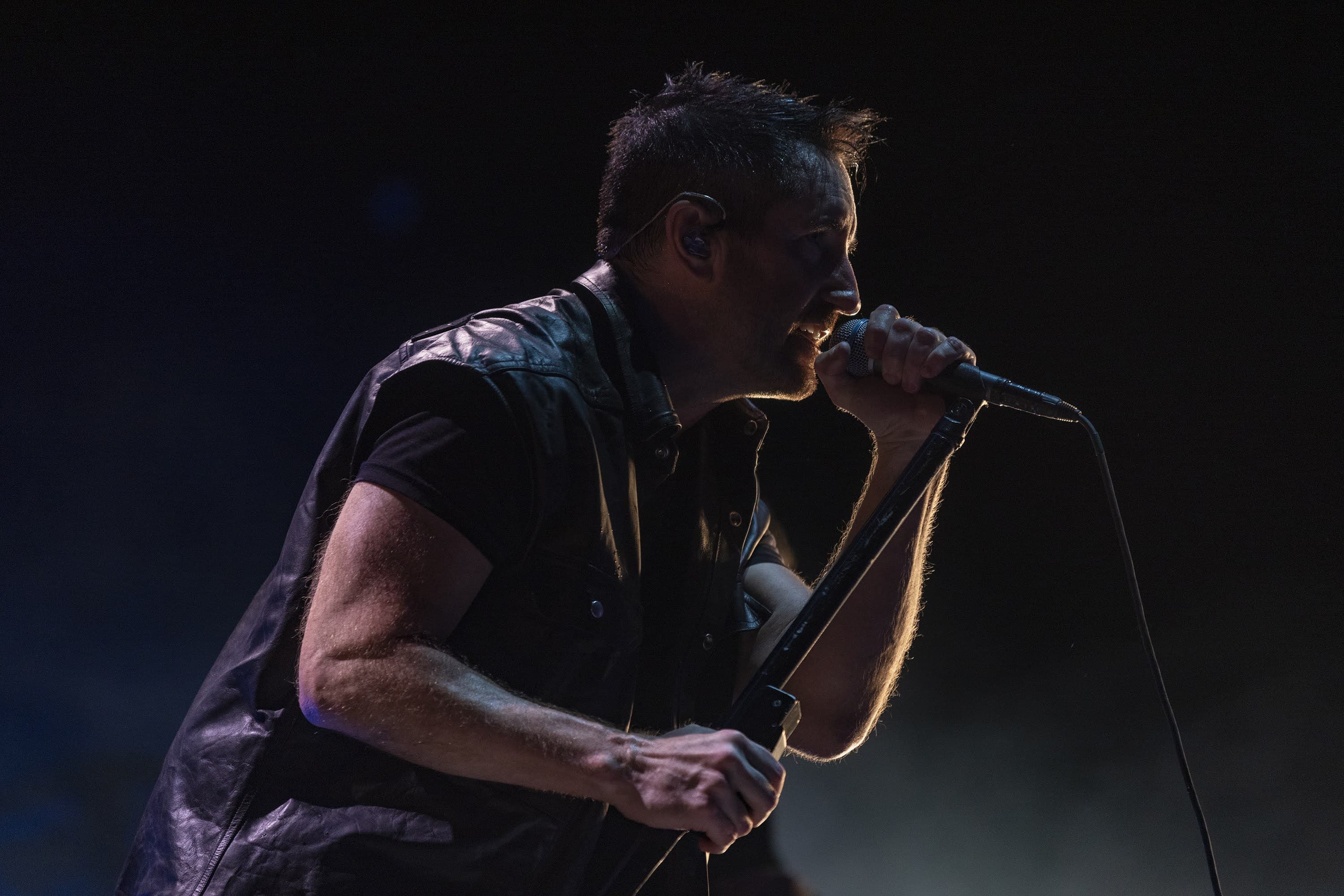 He also reflected on how hard the past few years have been because of COVID and the endless stream of bad news.
"It's made me very grateful for moments that really kick ass," he said thanking the crowd, then added music has always been the thing that's kept him going.