Prepare for a hot and wet summer, New England
Get ready to sweat, New England — and maybe dig out your umbrella — because scientists with the National Oceanic and Atmospheric Administration are predicting a summer of above-average temperatures for much of the Northeast, and above-average rainfall for southern New England.
The seasonal forecast is released four times a year, and predicts the probability of above or below average temperatures and precipitation, though not necessarily how much above or below normal they might be.
In the case of New England, NOAA predicts a 50-60% chance of warmer-than-normal temperatures, and for the southern part of the region, a 33-40% chance of higher-than-normal rainfall.
"When we do these predictions, we look at everything from statistical tools to dynamical climate models to the state of what's going on in the atmosphere currently," said Johnna Infanti, a meteorologist at NOAA's Climate Prediction Center.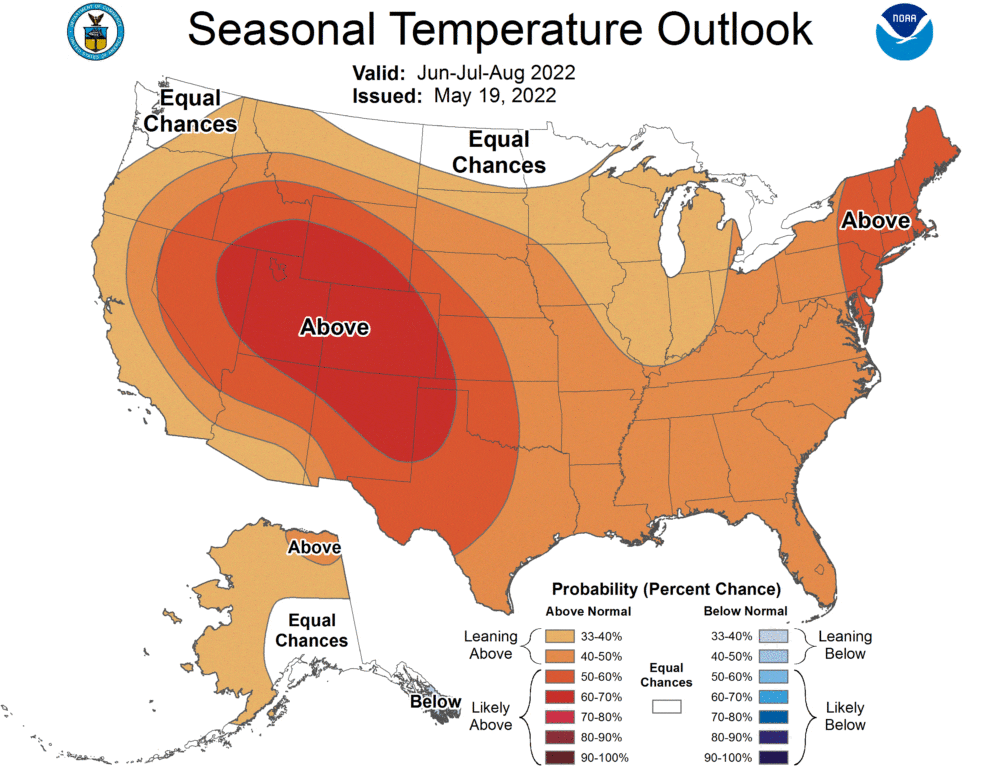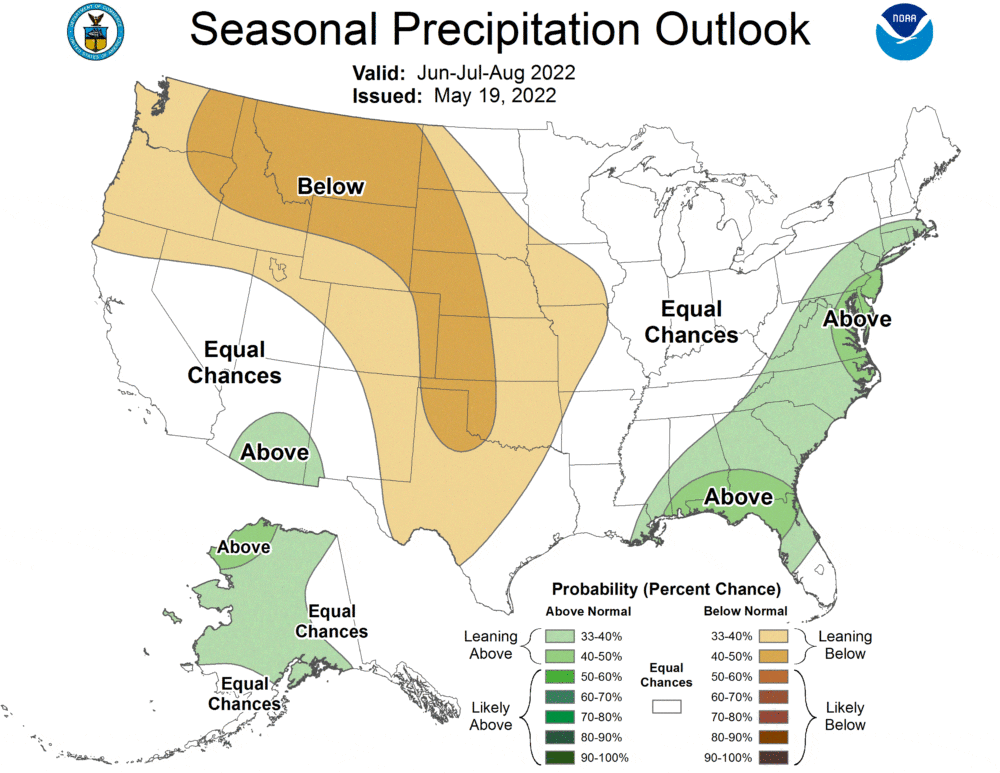 Given last summer's weather — and the record-setting heat we've already experienced this spring — this forecast may not come as a surprise. But keep in mind that the baseline for what constitutes normal has also shifted.
Every 10 years, NOAA reassesses and publishes data about "New Climatic Normals." Last year, the agency announced that the "new normals" for Boston and Worcester are half a degree warmer. This means that in the 30-year period between 1991 to 2010, the average temperature was 0.5 degrees Fahrenheit higher than in the previous 30-year period. (To see the new normal temperature where you live, and how it compares to previous periods, click here.)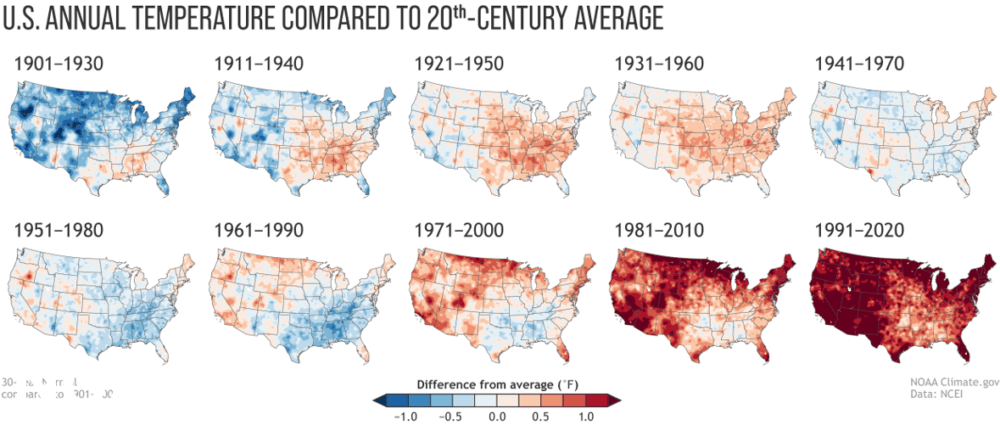 In fact, the Northeast is one of the fastest warming parts of the country — between 1895 and 2011, the average temperature increased by about 2 degrees Fahrenheit. That might not seem like a lot, but remember that climate change is also causing more swings to the extreme, which means more heat waves and days above 90 degrees.
"Climate change is always running in the background, and that influences weather and climate patterns," Infanti said.
Globally, 2021 was one of the hottest years on record. And locally, it set records too.
In both Boston and Providence, R.I., 2021 was the warmest year ever recorded, with average daily temperatures of 54.4 degrees and 54.1 degrees, respectively. Both cities surpassed even the updated climatological "normals."
The month of June, which saw two heat waves, also broke records. And July, as you might recall, was very, very wet.
"On any given day, the weather that we're experiencing almost anywhere in the globe is being affected by climate change. That's particularly true when we're looking at climate extremes," said Kristina Dahl, a climate scientist with the Union of Concerned Scientists. "So extremely hot days like New England just experienced this past weekend, or extremely heavy rainfall — there's a good chance that climate change has made that event more likely."
Primarily from burning fossil fuels, humans have warmed the planet about 2 degrees since pre-industrial times. Scientists say that extreme heat, inland and coastal flooding, drought and other impacts will continue to get worse if countries around the world don't take dramatic and immediate action.
NOAA's summer 2022 seasonal outlook "is really in line with what we would expect with current and future climate change," Dahl said. "And as we look to a future where conditions [in New England] are generally hotter in the summer, and where we have more extreme rainfall, we need to be looking at how to prepare our communities for those changes."
NOAA also released its 2022 hurricane outlook this week. The agency is predicting another year of above average storm and hurricane activity in the Atlantic.