Tom Perrotta returns to Green Meadow High in new novel 'Tracy Flick Can't Win'
If you read Tom Perrotta's novel "Election," you likely last encountered Tracy Flick in 1998, a year later if you saw the movie adaptation starring Reese Witherspoon.
Now, more than two decades after losing the Green Meadow High School presidential election because of a nefarious trick, the Belmont-based Perrotta has brought her back in "Tracy Flick Can't Win" (out June 7). She's all grown up — a Ph.D., assistant principal at the same high school, a divorcee, a mother and, still, a striver. Not bad, maybe. But not all she could have been.
Tracy's return begs the question of the author: Why her and why now?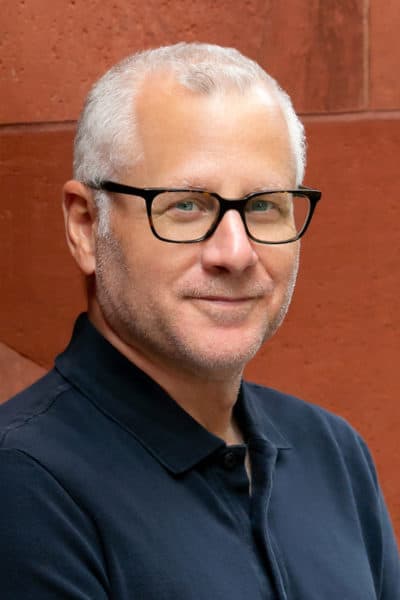 "I have a couple of answers to that," Perrotta says on the phone from his home. "The first one is that character has stayed alive in the culture all this time, and not just stayed alive but evolved in really interesting ways. I'll talk about the book and movie together, but really the movie is what made Tracy an iconic figure and Reese Witherspoon was amazing in it. But if you go back 20 years, she was kind of seen as a villain about her unapologetic attitude and her slightly Machiavellian qualities. It made people use words like 'She's terrifying.'"
"Then, I think maybe 10 years ago or so, some critics started to revisit 'Election' and using an explicitly feminist lens to say, 'Wait a second, this is a high school girl who was abused by a teacher who's just trying to live her life. How did she get to be the villain?'"
Perrotta adds it was fascinating to watch the perception shift as the cultural conversation changed and the #MeToo movement took shape. People were not looking so much through the gaze of the male characters, Paul and Mr. M anymore, as they previously had. Perrotta was pleasantly surprised, but not completely shocked.
"I will give myself this much credit," he says. "I wrote 'Election' in a way that it's open to multiple interpretations as each character tells their story their way. If you read Tracy telling her story, you can make the interpretation the feminists made later. Through Tracy's eyes, it's like 'I worked really hard for this, I would help the school more than anyone else and I deserve it. Why am I running into these men who want to take it away from me?' She may suffer from a lack of self-awareness, but all my characters are flawed and limited."
This brings us to his current, eighth novel, set in pre-pandemic 2018. (It was written during the pandemic.) "You don't need to have read 'Election' to enjoy 'Tracy Flick Can't Win,'" Perrotta says, "but there's an added richness if you're familiar with the earlier book. This is technically a sequel, but in my mind it's a standalone novel.
"The book is so much about people taking inventory of their lives," he continues. "For Tracy it's the question of 'How did it turn out this way? I thought I was going to be so much more.' But on the other hand, she's sort of saying 'I did the best I could.'"
Perrotta uses the same narrative device to tell the story. While Tracy is the main protagonist, others have stories to tell. Among them: Jack Weede, her retiring boss, a high school principal with a secret; Kyle Dorfman, a wealthy, tech-made guy who's come home to gloat and strut his stuff; Lily Chu, a high school student and lesbian who's in love for the first time; and Nate Cleary, a high school student videographer.
The other key player is Vito Falcone, a former star quarterback in high school and a one-time NFL player whose thoughts are voiced through Perrotta in the third person. Vito has made a mess of his life. He's in AA and has reached the ninth step, trying (vaguely) to make amends to those he harmed.
"It creates kind of a surprising rhythm," says Perrotta, of the ever-shifting perspectives. "You never know who's going to speak next or where they're going to come in. It's a good way of keeping the reader off-balance and keeping a certain amount of suspense."
The main storyline, as it were, is about a newly created Green Meadow Hall of Fame. Who gets in? Who doesn't? As you may have also thought about the plotline of "Election," too: Who really cares?
"I love that you say that," says Perrotta, with a laugh. "Part of the inspiration for 'Election' — who cares about who gets elected president of your high school? — was that in the course of that supposedly meaningless competition, all sorts of attitudes and behaviors are revealed that connect to the larger political system.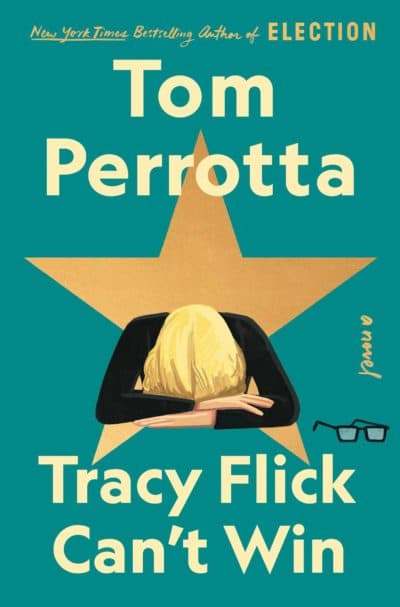 "And in 'Tracy Flick Can't Win,' the whole thing is trivial, but extremely revealing: Who do we honor? Who gets to say who we honor? And what does this say about who we are? This trivial thing because a glimpse into the vanity of this community and all their values… [High school is] also the place where we play sports and kids begin their sexual lives. There's a lot happening in that space."
The characters, of course, all have self-centered — or selfish — views on their behavior. "If I'm going to tell a multiple-character story," Perrotta says, "each character is the star of their story. You have a story with multiple centers."
The reader stitches things together, makes judgments as to who to like and who not. And that's always shifting, as the characters pass the narrative baton off to each other.
The short, chapter-like bursts are ideal for a short-attention-span world. Pick it up, read, put it down. Do something. Repeat process.
Perrotta laughs and says, "I guess I am living in the same attention dynamic as you are. And 'Election' was done this way so I was re-using that form. But also, when you look back to Faulkner's 'As I Lay Dying,' it had that — multiple narrators and very short sections, a collage-like quality. One of the benefits is only the reader has a global sense of what's going on."
In "Tracy Flick Can't Win," Perrotta addresses a multiplicity of issues within the span of 272 pages. Here's a few: CTE (football-related brain damage), racism, lust, casual sex and recriminations thereof, foot fetishes, pregnancy, a teen coming out as lesbian, the modern-day pronoun choice of they/them, #MeToo, careerism, envy, retirement, dementia and the futility of life itself. That final thought comes near the end of the book as Tracy recites Shelley's "Ozymandias" poem at the Hall of Fame ceremony dinner and thinks, "There's no such thing as immortality; all our striving is in vain. In the end, we'll all be forgotten, the winners and the losers alike."
The issues, Perrotta says, all factor in to the message of the book: "To see high school as a microcosm of the wider world. All the things that dominate our national conversation will be found in this very ordinary place on any given day."
Perrotta, who is 60, has written a book, much like his last, 2017's "Mrs. Fletcher," about people facing various mid-life crises. "It's about the damage that is done to people and the damage they do to to other people," Perrotta says. "And that's one of the reasons why high school is so poignant: You have the kids and they're so full of potential and you have the adults and their lives are more set."
In "Tracy Flick," Perrotta sprinkles the drama with comedic and satirical elements, but the action, so to speak, coasts along a relatively flat line — until it doesn't. It has what, truthfully, must be called a shock ending. Though there is foreshadowing, certainly, it still hits you like a hot blast.
Will we again see Tracy on the big screen?
"The film rights haven't sold yet," Perrotta says. But "there are conversations happening, and hopefully, I'll have some news before too long."
---
Tom Perrotta will be reading at Earfull, the writers-and-musicians series, June 7 at 7 p.m. at Branch Line in Watertown. He'll be at Brookline Booksmith June 13 at 7 p.m. and WBUR's CitySpace on June 29 at 6:30 p.m., hosted by Emiko Tamagawa.