'Hit the Road' starts as a comedic road trip film but becomes something more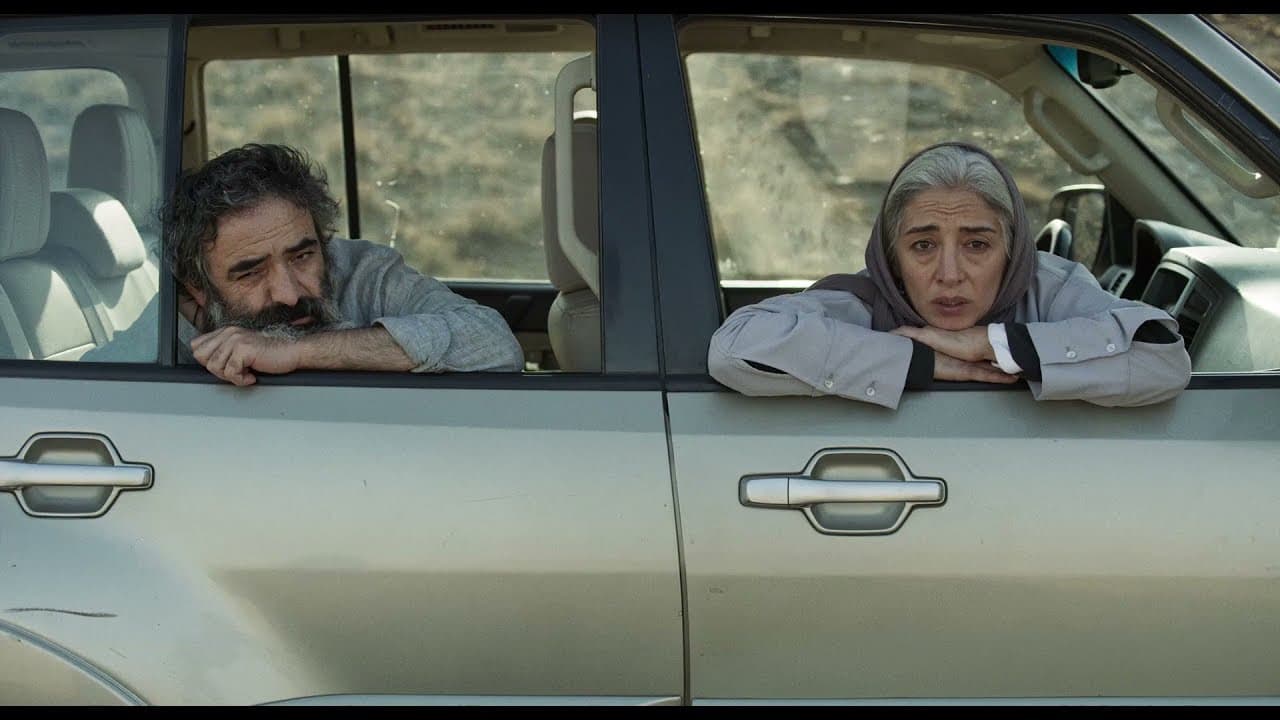 Photo albums tell the stories of your family vacation destinations, when you're all smiles by the lake or at grandma's house. Your memories tell the stories of getting there. At least mine do. I fondly recall those endless hours crammed in the old station wagon, driving my sisters crazy by being extra annoying whenever I had run out of stuff to read (god forbid) as all of us fought over who got to be in charge of the radio. Writer-director Panah Panahi's beguiling debut feature "Hit the Road" starts out as a comedy about one of those cramped, chaotic trips, following a family stuffed in an SUV, getting on each others' last nerves during an epic drive across the Iranian countryside. Then it sneaks up on you and becomes something more.
Dad (Hasan Majuni) is banished to the backseat with a broken leg, his cast propped up on the console. He's bellowing orders at his adult son (Amin Simiar), a novice driver who announces aloud which mirrors he's checking before disengaging the emergency brake, as if such scrupulous attention to safety procedures will somehow appease the old man's anxiety. His 5-year-old little brother (Rayan Sarlak) bounces around the car like a hellion, at once adorable and unbearably obnoxious in that way little kids tend to be in close quarters. Mom (Pantea Panahiha) is doing the mom thing of trying to play referee and keep everybody from killing each other. There's also an ailing family dog that Dad keeps quietly trying to abandon, but he keeps coming back.

Just when you're settling in for what seems like it's going to be "The Griswolds Go to Tehran," a few questions arise. Then some more. Panahi is not precisely what one would call forthcoming with the exposition — the names of the characters are not the only things his screenplay neglects to mention — leaving us to puzzle out exactly why these people are headed for the Turkish border and more importantly, why are they so skittish about it? A typical domestic squabble is interrupted with the announcement that they're being followed, and Dad's suddenly scrapping the SIM card from a cellphone he's got stashed in his cast.
What quickly becomes clear is that the elder son is in some sort of serious trouble, presumably with the authorities, and the family has hired some sketchy operators to smuggle him across the border. There are mentions of struggles in the recent past. (It comes up that the family has lost their house, but we're unclear on how.) When the father is asked how he broke his leg, he answers "I fell… from grace." I can understand that the caginess of Panahi's approach might be maddening for audiences accustomed to answers for everything, but I feel like keeping the scenario non-specific serves a couple of purposes here.
First of all, there's nothing explicit enough to draw the ire of Iranian government censors, who have spent the past dozen years or so persecuting the filmmaker's father, the great director Jafar Panahi, who in 2010 was imprisoned and banned from making films for 20 years. (The following year, he flouted the authorities with "This is Not a Film," a cheeky chronicle of his house arrest smuggled out of the country on a flash drive hidden inside a cake.)

But maybe more importantly, abstracting the crimes and potential punishments in "Hit the Road" shifts the threat from a national issue to something more existential, while Panahi's emphasis on the specifically quotidian, comedic hassles of a family vacation with which we can all identify makes the extraordinary circumstances universal. You realize something like this could happen to people like us because these people are us.
I've never gone so far as to say that watching movies will make you a better person, but they can enhance your understanding of the world. The Iranian cinema renaissance of the past few decades has been vital in providing a counter-narrative to what's being pushed in Washington and by war-mongering news outlets making billions of dollars by providing boogeymen and scapegoats to distract viewers from the people who are picking their pockets. Panahi's father's broadly populist entertainments were deemed dangerous by those in power because they showed audiences taught to obsess over cultural differences how much we are all actually alike. His son is carrying on the family tradition in fine form. We might never learn the names of the characters in "Hit the Road," but we already know these people in our hearts.
---
"Hit The Road" runs at the Brattle Theatre from Friday, June 24, through Thursday, June 30.