Supreme Court ruling on guns expected to result in challenge of Mass. laws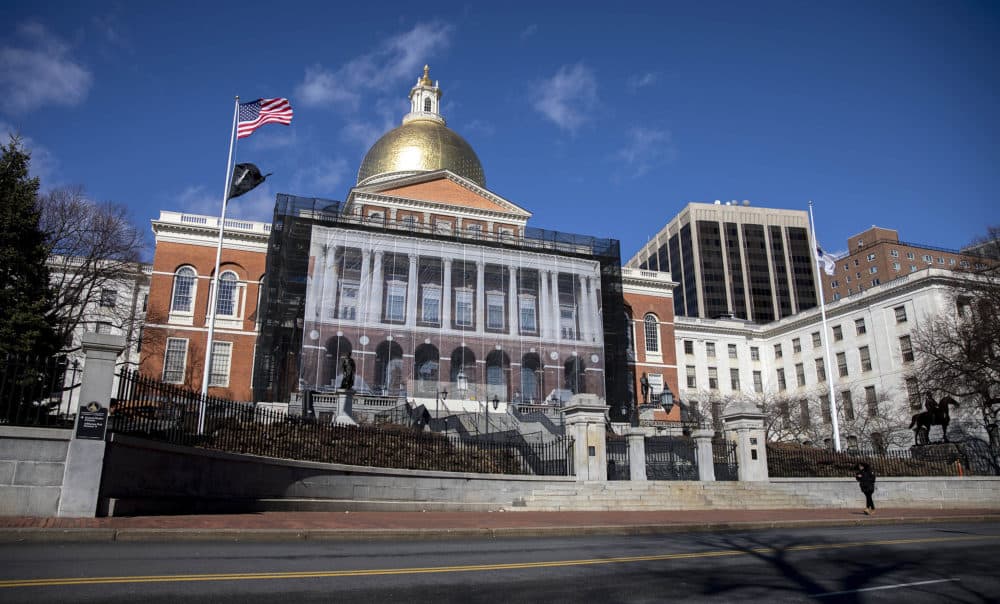 Thursday's Supreme Court ruling that found Americans have a constitutional right to carry a gun in public for self defense will likely result in legal challenges to Massachusetts gun laws, according to advocates on the both sides of the gun rights issue.
Advocates for loosening gun restrictions hailed the ruling as a step forward, while opponents said it failed to acknowledge the difficulty of regulating firearms in a country with high rates of gun violence.
The high court's ruling struck down a New York law requiring applicants for a license to demonstrate a need or "proper cause" to carry a concealed firearm in public. In a 6-3 ruling, the justices said New York's requirement violates the Second and Fourteenth Amendments, which allow citizens to "keep and bear arms" and do not allow states to impose on citizens' rights.
Massachusetts is one of five states and Washington, D.C. with regulations similar to New York's. State lawmakers said they are reviewing the ruling to determine how it might affect Massachusetts.
"We're taking a look to see exactly what it means and what it doesn't," said state Rep. Michael Day, a Middlesex Democrat and House chair of the Legislature's Judiciary committee.
Day said in Massachusetts, "we're not going to see people walking around in churches and schools with guns on their side." But, he added, lawmakers may have to revise current gun statutes. "If anything has been loosened up, we're confident we'll be able to tighten it back up," he said.
Massachusetts law requires individuals to obtain a license to carry a gun in public. The law prohibits some applicants from receiving a license such as those with criminal histories, and gives local police chiefs the authority to issue licenses and place restrictions on where guns can be carried in public. The discretion granted to local police chiefs may become a key issue in future legal challenges.
In a concurring opinion, Justice Brett Kavanaugh wrote that Massachusetts and other states "potentially affected" by the ruling may continue to require licenses for carrying guns as long as they "employ objective licensing requirements" like those in 43 other states.
Some observers said Massachusetts already has a more objective licensing requirement than New York because it gives police chiefs the discretion to determine "suitability" to carry a gun in public, which courts may view differently than the New York standard of "proper cause" to carry a gun.
A spokesman for Gov. Charlie Baker said the administration does not expect any immediate effect on state laws because of  the ruling.
"The Baker-Polito Administration is proud of the Commonwealth's nation-leading gun laws and history of enacting bipartisan gun reform legislation," spokesman Terry MacCormack wrote in a statement.
But Second Amendment advocates are promising to try to make changes to the state's laws and said they're already strategizing their next steps.
Jim Wallace, executive director of Gun Owners Action League of Massachusetts, a local affiliate of the National Rifle Association, said the ruling marks "a good day for civil rights," and he expects it will result in both legal and legislative challenges.
"We're pretty happy right now. It's going to take some time to go through this with legal counsel. But right off the bat there's gonna be a host of things that the legislature is going to have to change," Wallace said.
Wallace argues that instead of regulating guns, lawmakers should work to improve the system for identifying those who want to use firearms to harm others.
"My hope is that once this is all sorted out, Massachusetts lawmakers will pretty much have to stop using legal gun owners as a scapegoat and do their jobs and go after the human criminal element," he said.
Gun control advocates are expecting a fight. John Rosenthal, founder of the group Stop Handgun Violence, said a key argument in support of the state's gun laws will be the low number of gun deaths in Massachusetts, which he said proves that regulating gun use improves safety.
"We have been very commonsense-oriented around how to reduce injuries and deaths from inherently dangerous products without banning most guns here in the Commonwealth, and we've proven how to save lives," Rosenthal said. "We are the model for the nation."
Massachusetts attorney general and Democratic gubernatorial candidate Maura Healey agreed, calling the ruling "reckless" and "anti-democratic." She vowed to continue to enforce the state's existing gun control laws.
"Gun violence is a public health epidemic, and I remain committed to doing everything I can to keep our residents and our communities safe," Healey said in a statement. "I stand by our commonsense gun laws and will continue to vigorously defend and enforce them."
Suffolk County District Attorney Kevin Hayden said he stands with colleagues in New York and across the country who are expressing concerns about the ruling.
"It's ironic, and perhaps tragic, that just as the nation's top legislative body is formulating sensible firearm regulations, its top judicial body is undoing them," he said in a written statement. "We must never forget that included in the 2nd Amendment's establishment of citizen gun ownership are the words 'well-regulated.' "
The Supreme Court's majority decision in New York State Rifle & Pistol Association, Inc., v. Bruen is its most significant statement on gun control since 2008, when the court ruled the Second Amendment guarantees the right to have a gun at home for self-defense.