Demonstrators in Boston rally against the Supreme Court Roe v. Wade reversal for a second day
Several hundred abortion rights advocates demonstrated for a second day in Boston following Friday's Supreme Court ruling that overturned Roe v Wade.
The group — which took over the sidewalk in front of the State House and the area across the street — held signs and chanted songs that have become rallying cries for their cause: "hands off my body," and "not your body, not your choice" among them.
Jessica Brewer, of Cambridge, was there with her two sons. Fighting back tears, she said she has worked with abortion funds in Massachusetts and New York for years. Abortion funds are typically non-profit entities that provide financial and logistical support for people who need abortions.
"It's a real tragedy, especially for all of us who have worked for decades to secure the right for women to choose when to have children," said Brewer. "This is a really sad day, and that's why I'm here with my two children."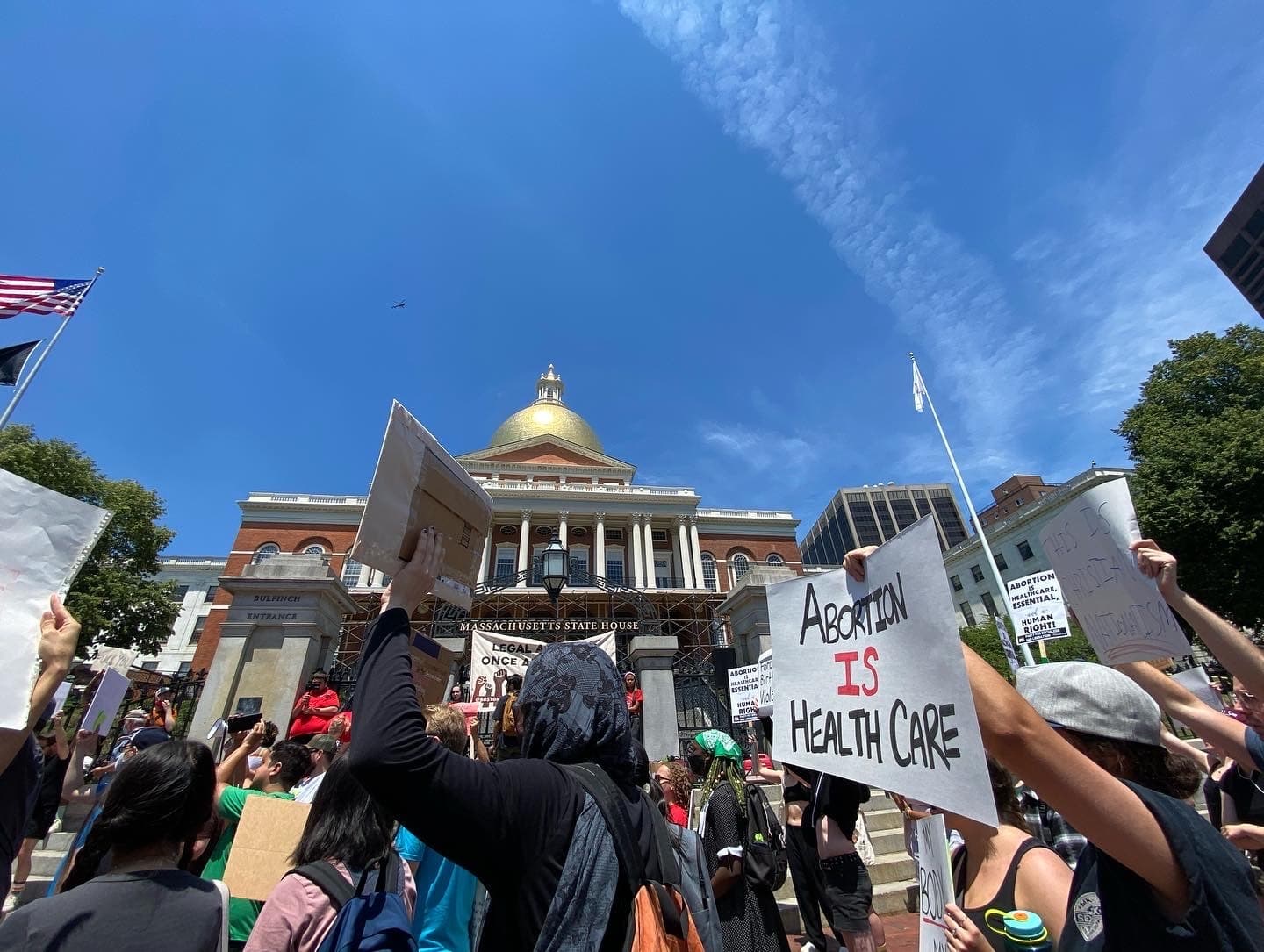 Madison Natarajan, a psychology PhD student in Boston, was also there. She says she is heartbroken by the ruling, and while Massachusetts has some protections in place to protect abortion rights, she knows more can be done.
"We need more politicians to do more outside of the state of Massachusetts," said Natarajan. "We need Democrats to do more...I wish I had more answers of what we could do. And I guess that's part of why I'm here today."
Saturday's rally was hosted by the Boston branch of the organization "Party for Socialism and Liberation." The group also hosted a larger demonstration on Friday night in the city. Organizers told the crowds the most effective tool they have for fighting back against Friday's ruling is to continue to organize and to vote.