MFA union ratifies its first contract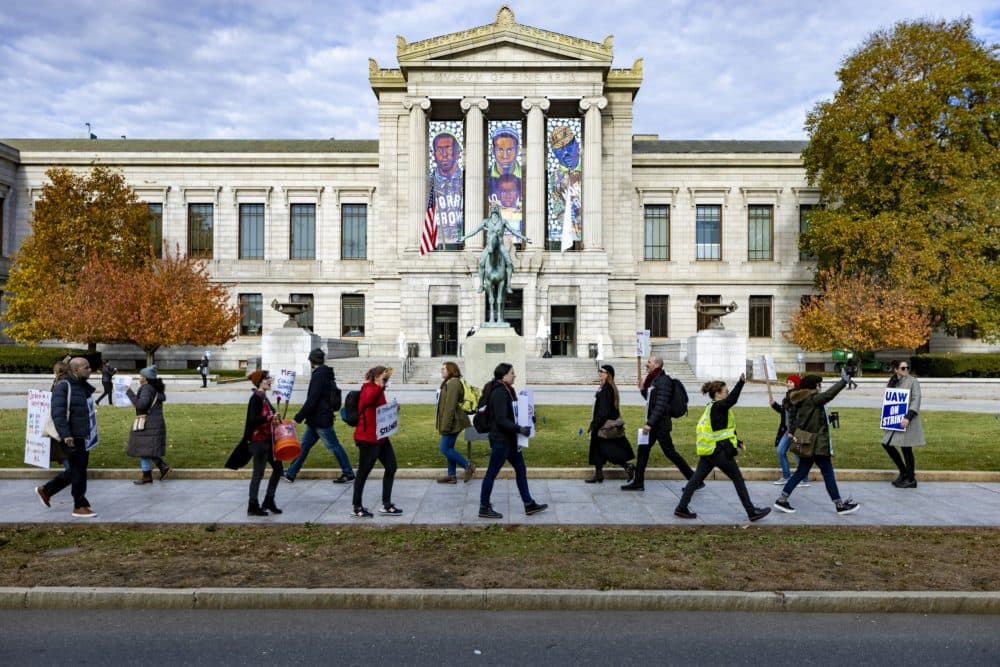 After nearly 18 months of negotiations, the newly-formed MFA Union voted to ratify its first contract with the Museum of Fine Arts in Boston.
Union leaders said the three-year contract includes across-the-board wage increases, an improved retirement matching plan and new job protections. All 227 union members, who are represented by the United Auto Workers Local 2110, will receive at least a 5% wage increase during the first year of the contract, followed by annual raises. New salary minimums mean some employees will receive salary increases of 15% over three years.
"As we continue to manage the disruption of the pandemic and in the midst of significant inflation, we believe this agreement and our investment across the organization are the right decision, meeting our employees' needs and ultimately strengthening the entire MFA to continue serving our community," MFA director Matthew Teitelbaum said in a statement.
The MFA Union represents all non-managerial employees who are not already represented by another collective bargaining agreement, and includes hourly front-of-house staff and part-time educators as well as members of administrative, technical, curatorial and conservation departments. Union leaders said the salary minimums will improve pay equity across departments and raise salaries up to industry standards. Curators and conservators, who are typically paid less than salaried professionals in other departments, will see the biggest gains.
"There is room for improvement in museum compensation as an industry, but this is a step in that direction … so hopefully we don't get so behind industry standards in the future," said Eve Mayberger, a member of the bargaining committee and an assistant objects conservator at the museum. "It is a huge improvement for many of our unit members."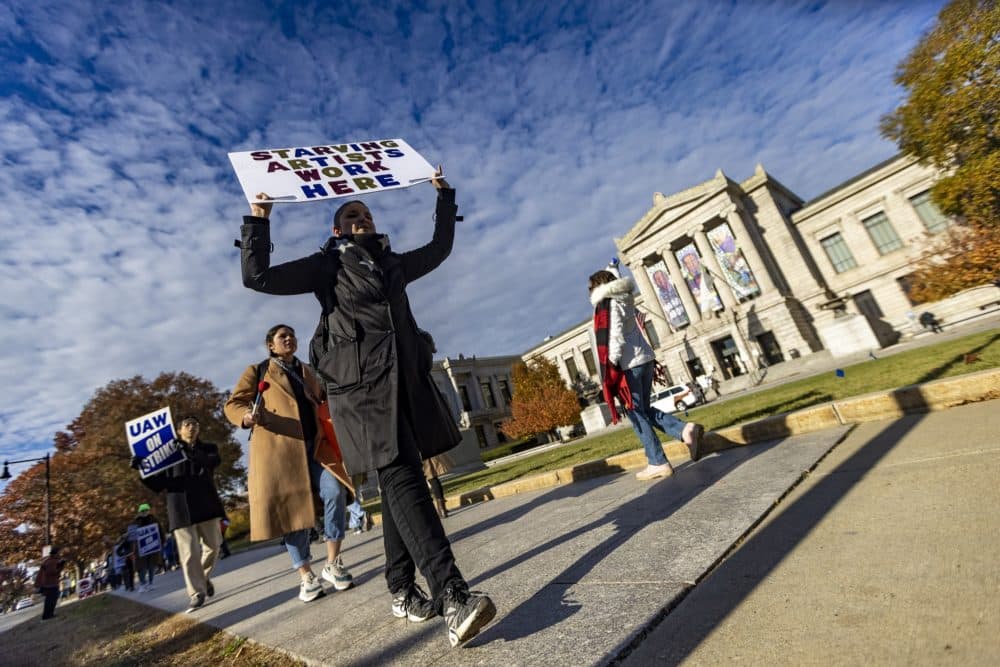 The union went on strike for one day last November after negotiations reached a stalemate over wages. Mayberger said the strike did not immediately solve the disagreement over pay, but did help the two parties reach agreements on some other proposals. The ratified contract includes a number of non-economic provisions, including a just cause protection, a legally binding grievance process and a guarantee that temporary employees will be covered by the contract after working at the museum for a certain period of time.
MFA staff voted to unionize in November 2020, the result of a years-long organizing effort spurred by concerns about low pay across the industry. They joined a wave of union drives in museums across the country.
"I think the sort of general inequality that we're struggling with as a society has really played itself out in museums because the top echelon has gone up while staff of the museum have really fallen behind," said Maida Rosenstein, president of the United Auto Workers Local 2110, which represents the MFA Union. "The pandemic really drove that home because it became very clear with museum shutdowns that workers had no agency."
Rosenstein estimated that her UAW chapter helped 15 museums unionize over the last few years, including Mass MoCA in North Adams and the Portland Museum of Art in Maine.
The ratification of the MFA contract was significant, she said. "We hope this contract will be a benchmark for museum unionization."