Guitarist Joe Perry on Aerosmith, a new album and playing live
It's by no means a permanent vacation — to name-check the title of their 1987 hit album — but Aerosmith has the summer of '22 off. It was not by their choosing. Call it an unexpected, extended, forced time-out.
The Boston quintet was slated to resume its residency called "Deuces Are Wild" at the Park MGM in Las Vegas June 17. That would have begun a skein of shows leading up to two New England dates in September in Bangor, Maine and Fenway Park.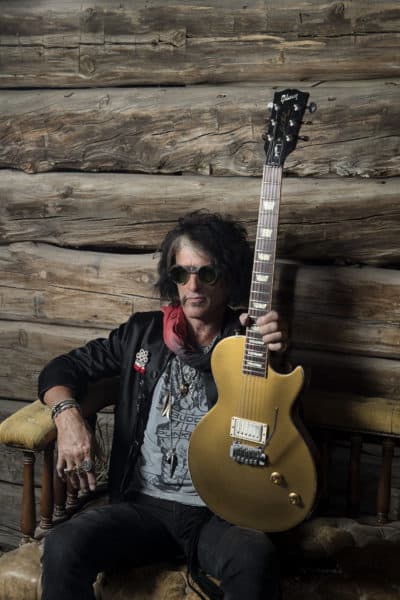 The band's 2020 Vegas residency came to an abrupt halt, like everything else, in March of 2020 when the pandemic shut down America. But the residency had been rescheduled for June and July of this year and the band members were prepping to head for rehearsal in Vegas when, in late May, the lead singer dropped a bomb on the band.
"As many of you know, our beloved brother Steven [Tyler] has worked on his sobriety for many years," read a band statement. "After foot surgery to prepare for the stage and the necessity of pain management during the process, he has recently relapsed and voluntarily entered a treatment program to concentrate on his health and recovery."
Guitarist and co-songwriter Joe Perry — once known, with Tyler, in their more debauched days, as half of the Toxic Twins — didn't have a plan B, exactly. But one fell into place. Paul Geary — the former Extreme drummer who also co-manages the Hollywood Vampires, Perry's side group with Alice Cooper and Johnny Depp — put together two dates in Brazil at the Samsung Blues Festival.
They assembled a version of the Joe Perry Project, a band Perry first put together in 1979 upon exiting Aerosmith (he re-joined in 1984). Currently joining Perry are Extreme singer Gary Cherone, keyboardist Buck Johnson, bassist Chris Wyse and drummer Joe Pet. There will be Aerosmith songs done sans vocals, and other Aerosmith songs featuring Cherone in Tyler's role.
Perry, who has an album, "Sweetzerland Manifesto II," slated for release later this year, headlines New Hampshire's Hampton Beach Casino Ballroom on July 21 and opens for ZZ Top at Leader Bank Pavilion in Boston July 22.
We spoke on the phone from the Sarasota, Florida home he shares with his wife, Billie.
---
Jim Sullivan: Welcome back to the live arena. Not the arena I thought I'd be welcoming you back to this year...
Joe Perry: Yeah, really.
Aerosmith was public about what went down with Steven Tyler. What was your reaction when you heard the news?
Well, you know it was really about his getting surgery. His feet were a mess over the years because of his motorcycle accident [in 1981] and it just got worse and worse and worse... He just had to go in and get the surgery and he just didn't leave enough time… He was ready to go and the doctor said, "You can't go out" and that was it.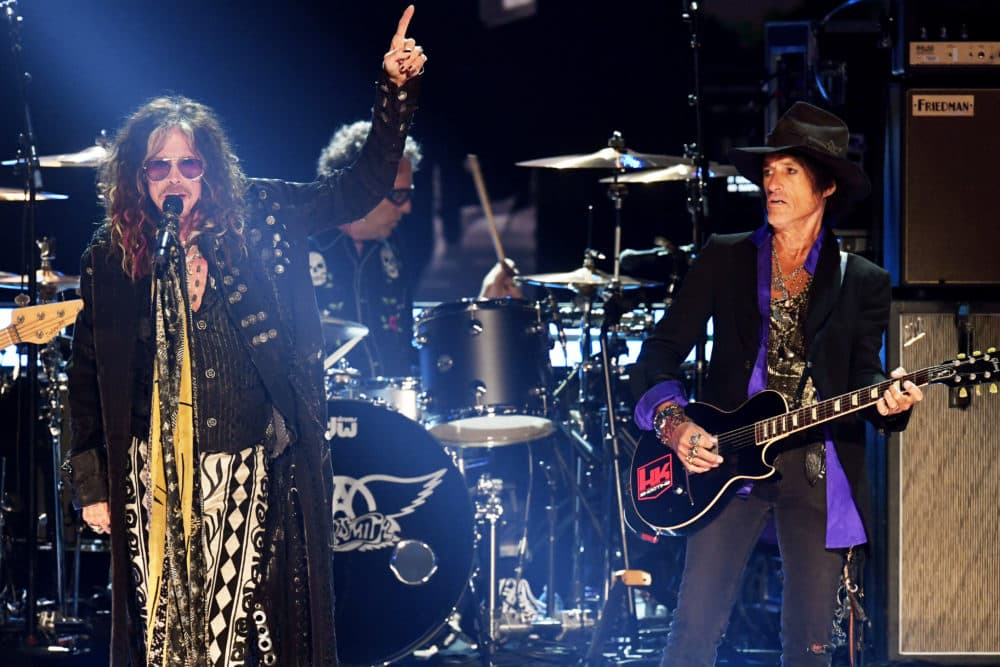 But he's an addict and he continued with the opiates. When the news came down, it scuttled everyone's plans. What was your reaction — anger, compassion, empathy, disappointment?
Yeah, well, it's disappointment for a minute. It's a huge bummer, but then it's like this: Life throws s--- at us all the time and you've got to either be angry and do damage to yourself with the stress of it or accept it for what it is. There's that saying, "change the things you can and accept the things you can't." Boy, is that true. That's one thing you can count on. In life, if you've learned one thing, it's that nothing's going to stay the same.
...We learned a long time ago, especially after the band got back together… There comes a point where you realize nothing you do is going to change them and you have to accept them for who they are. I'm not [just] talking about Steven, I'm talking about everybody in the band. I'm sure people have said [negative things] about me a ton of times.
How is Tyler doing now?
He's doing great. I talk to him almost every day. He's looking forward to getting out there and I'm really happy we're playing in New England to get started. It's kind of the start of our 50th-anniversary rollout.
When this all came down, you decided you didn't want the summer off. You wanted to be a rock guy in a venue playing rock music.
We've been gearing up. I have seven solo albums and a lot have never really got worked [live]. The last one, for instance, we did one show at the Roxy in L.A. and the next day we went back in the studio to start working on the new [Hollywood] Vampires record, so I never really had a chance to promote the solo stuff the way I would have liked.
What's up with your upcoming Joe Perry Project gigs?
I'm headlining two shows in Brazil, three days before the Boston show, at São Paulo and Porto Alegre. Aerosmith has been playing South America a lot and it's great down there. I got the offer to do those shows and figured if I'm gonna put a band together, another project, what can we round up around Boston? As it turned out, there were a couple of dates available. And to play with ZZ Top, you can't beat that.
For the Brazilian gigs, the promoter asked that at least half the material be instrumentals. You've got some of those scattered about your solo albums.
When somebody tells you "By the way, you have to play X minutes of songs you've never played live before" but are so close to your heart it's like, "OK, twist my arm." I should know these, but it's like learning somebody else's songs, as I've never played these riffs before live. I have to go back and get my head back in the space for when I wrote those riffs.
What's the status of the Hollywood Vampires?
We'll probably release another single from the [second] album ["Rise'] and we have a tour booked next summer. "Heroes," the [David Bowie] song which Johnny sang, we did a really good job with that version and it was just No. 1 on iTunes. We did it in the same studio Bowie recorded it.
You've been off the road for some time now. What are your thoughts about hitting the stage?
[It's been] two-and-a-half years at home. I miss playing and getting out of that routine, but it's a double-edged sword. This is how most people live and there's a lot to be said for it. Actually walking out on stage and seeing people looking at me, expecting something … once we rehearse and get in the groove it'll click in.
When Aerosmith comes back what can we expect?
There are certainly seven or eight songs we have to play — if I was even a halfway Aerosmith fan, I'd want to hear those — and there are some we can substitute. We really like to throw in something you wouldn't expect. Nobody walks out if we play a song that's not one of the top 10 hits. As long as we're hitting all the bases, playing the ones everyone wants to hear, I feel like we have freedom to throw a song or two or three in. We try to give something to everybody. We were really hitting our stride [in February 2020]. I can't wait to get this rolling again.