Study estimates air pollution killed 2,780 Massachusetts residents in a year
Massachusetts residents have the first glimpse of the toll air pollution is taking on their city or town. A study in the journal Environment Health estimates there were 2,780 deaths as a result statewide in 2019.
Wayland, Amherst and Sherborn have some of the lowest rates, while some towns on Cape Cod and near Pittsfield are among the highest.
Study authors say the rates vary based on how close communities are to a major roadway or power plant. Lung cancer, heart disease and stroke are the main causes of adult deaths linked to air pollution.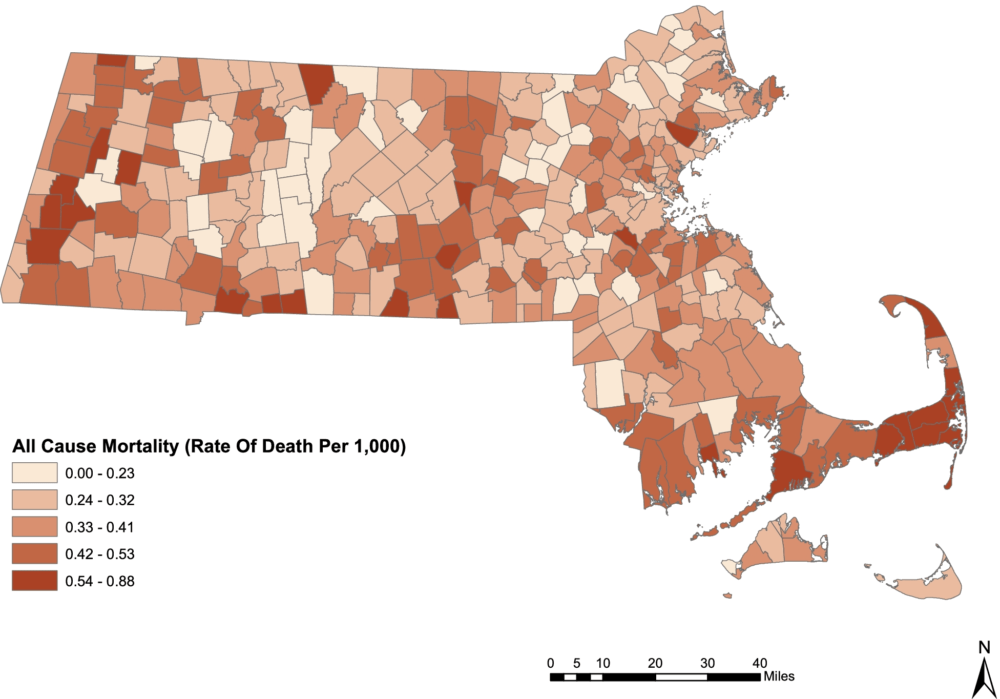 The report, out of the Global Observatory on Planetary Health at Boston College, also includes  town-by-town estimates of harmful air pollution effects that begin well before death. There are numbers on low-birth-weight infants, children with asthma and the impact on IQ. Overall, the research shows an average loss of two IQ points for children in Massachusetts.
"Even though we've made a lot of progress against air pollution in the United States, it's still a big problem," said study co-author Dr. Philip Landrigan. "And it's still a big problem right here in Massachusetts."
Landrigan said that's true even though air pollution levels in Massachusetts are already well below what the Environmental Protection Agency allows.
"Clearly, current EPA air pollution standards are not adequately protecting public health," said Landrigan, who directs BC's global public health program.
The study recommends a number of changes. For individuals, Landrigan suggests checking the air quality index on weather apps and avoiding outdoor activity when it's in the red. He said residents in poor air quality communities should consider buying indoor air purifiers and talking to their doctors about other ways to avoid damaging effects.
The report says communities can reduce fossil fuel emissions by reducing gas hook-ups for new construction, putting solar panels on municipal buildings and converting to electric vehicles. The state can build out the MBTA and increase air quality monitoring.
The study estimates use data from state-run air quality monitors across Massachusetts. Researchers fed that information into algorithms that show a risk for various diseases based on the level of air pollution. They plugged those results into mapping software available through the Environmental Protection Agency.
Sonja Tengblad, coordinator for Mothers Out Front of East Boston, said she's happy to have the study results even though they are "horrific."
Tengblad said her chapter of the climate change centered organization focuses almost exclusively on air pollution because East Boston is so close to Logan Airport. She said the nearly 2,800 deaths, with details for each community, will help expose this silent, often invisible killer.
"People mostly aren't aware of air pollution," Tengblad said. "We need to know — on local levels —  exactly what we're exposed to, because we need that data to push for mitigation."