Jordan Peele's 'Nope' is a rollicking alien invasion adventure
Considered by film historians to be the first motion picture, Eadweard Muybridge's 1878 "The Horse in Motion" was a series of sequential photographs capturing the animal at full gallop. We know that the horse was named Sallie Gardner, and her owner's name was recorded for posterity. But nothing is known about the Black jockey who rode Sallie in those famous photos and was, for all intents and purposes, the first movie star. (Also the first movie stuntman.) According to writer-director Jordan Peele's rollicking alien invasion adventure "Nope," the descendants of this mystery rider are currently running a California ranch while working as animal wranglers for commercials and movies. To hear them tell it, the Haywoods are a family of forgotten Hollywood royalty. Or this could be just a charming line of hooey they've cooked up for the clients.
After Otis Haywood Sr. (Keith David) is killed in a freak accident, the family business falls to his flighty daughter Emerald (Keke Palmer) and sullen son Otis Junior, unfortunately nicknamed OJ. Played by Peele's "Get Out" star Daniel Kaluuya with a wry, witty reserve, OJ's struggling to keep the ranch afloat in an industry that these days would rather opt for CGI animals instead of the real deal. Lately, he's been making ends meet by selling horses to an old-timey Western theme park owned by a former child actor (Steven Yeun) with a grisly backstory. (In the '90s, he worked on a wacky family sitcom starring a chimpanzee that went berserk one day during a taping and ripped the faces off a couple of his co-stars, live in front of a studio audience. This tale turns out to have only a tangential thematic connection with the movie's plot, but Peele lavishes considerable screen time on it because, well, how could he resist?)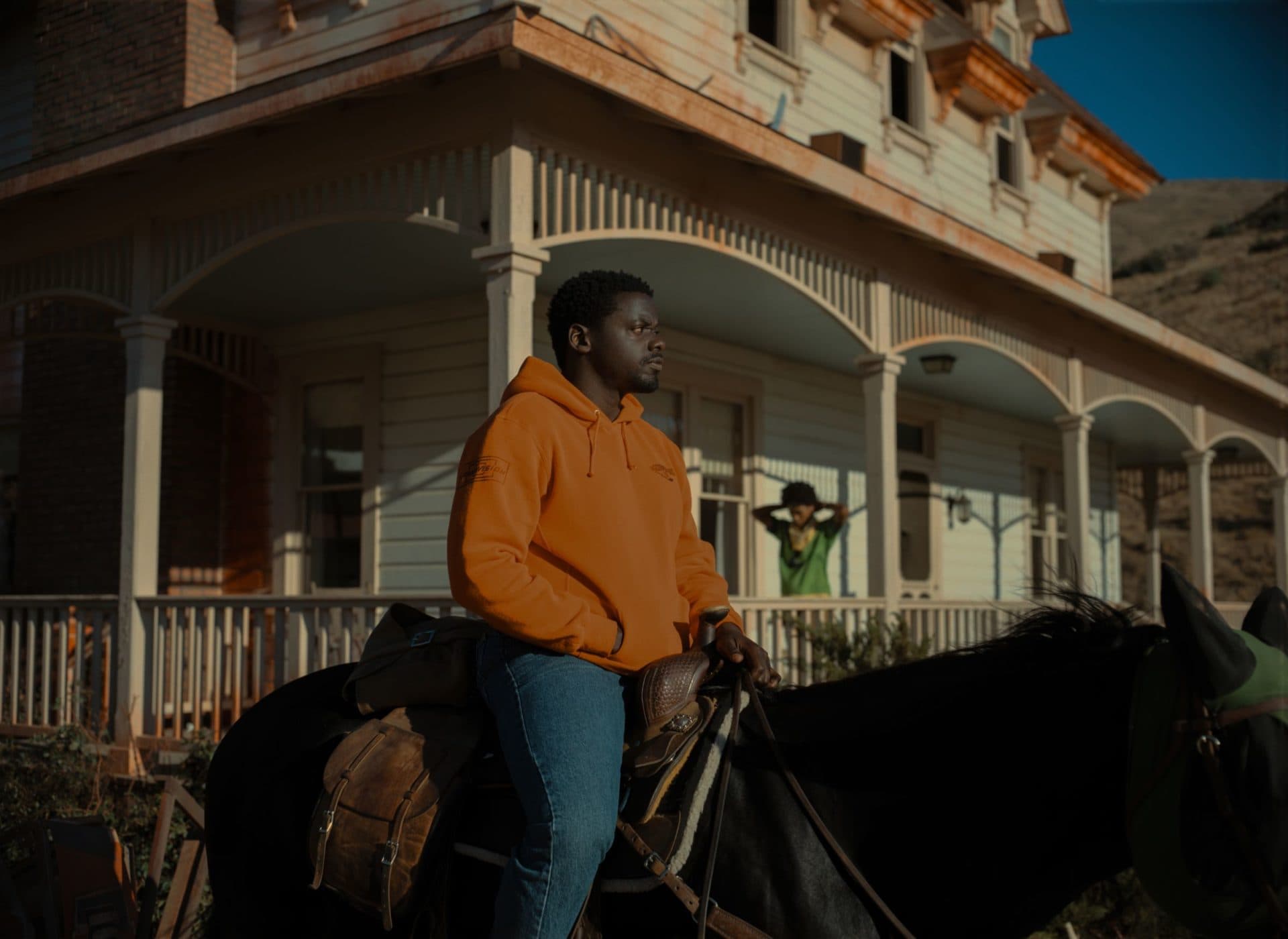 Things have been strange at the ranch lately, with all sorts of weird power surges and outages. There's also one particular cloud formation that's stayed in exactly the same spot for the past six weeks. OJ could swear he saw something moving behind it the other day, and after an awfully lengthy stretch of table-setting, "Nope" finally gets rolling when he and his sister decide to try and get a picture of what looks a lot like a flying saucer. They're assisted by a nosy, curiously needy clerk from an electronics store (bleach-blonde Brandon Perea, who quietly runs away with the film) and a legendary Hollywood cinematographer played by the great, gravel-voiced character actor Michael Wincott, whose presence in any movie always makes me absurdly happy.
"Nope" lacks the scathing social commentary that made the writer-director's 2017 debut "Get Out" such a zeitgeist-defining smash. It's Peele's simplest and most straightforward picture yet, thankfully absent the convoluted mythology that bogged down his 2019 sophomore effort "Us," or the ham-fisted moralizing that marred his script for Nia DaCosta's "Candyman" reboot last year. "Nope" is a throwback to funny Friday night fright flicks like "Tremors" or "Signs," an audience picture full of good, old-fashioned jump scares and blessed with an economy of scale. I can't tell you how refreshing it is to see a summer sci-fi blockbuster in which the fate of the world isn't hanging in the balance. This one all boils down to a few colorful characters trying to take a photograph without getting eaten by a monster.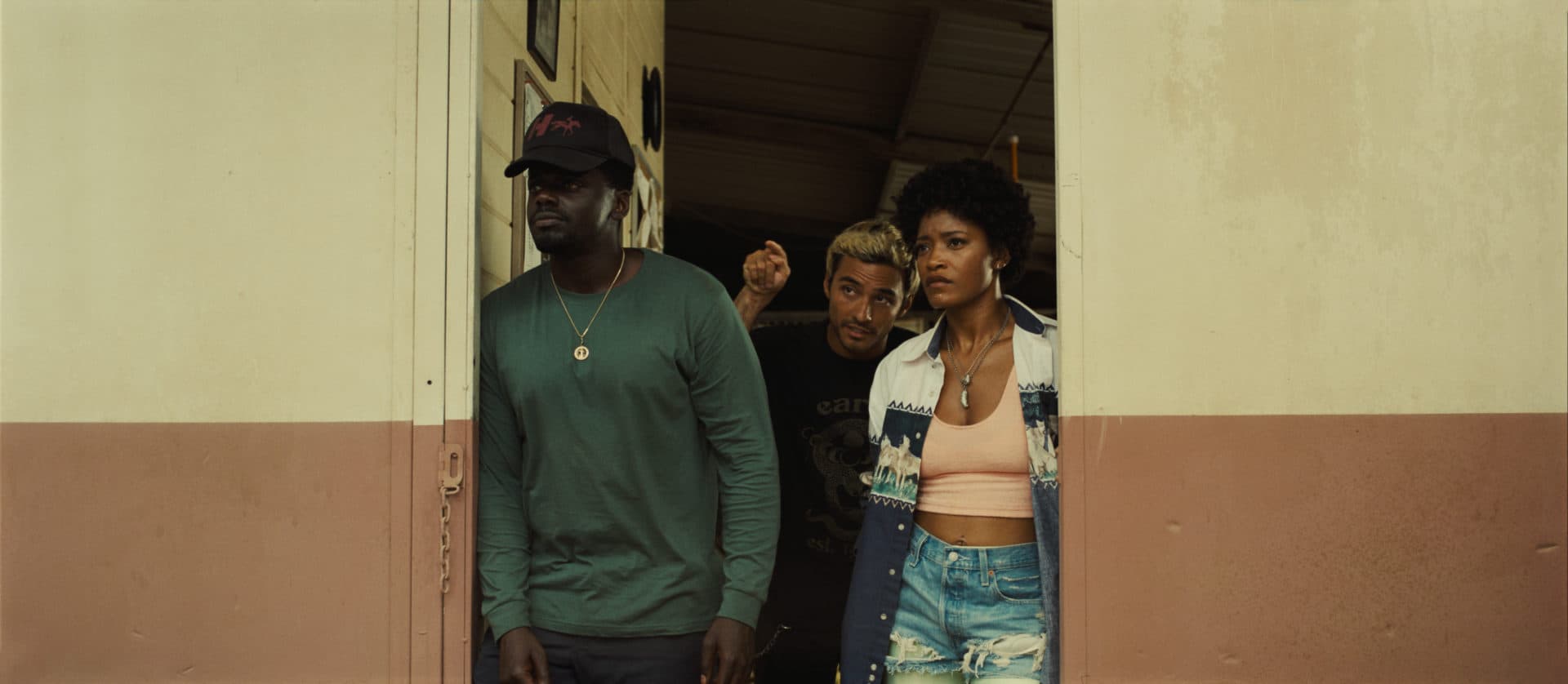 Peele has a grand old time riffing on "Jaws," with Wincott's flamboyant cinematographer a camera-toting Captain Quint. (If the film's soundtrack album does not include his steel wool recitation of "The Purple People Eater" you should be able to get your money back.) There's a marvelously Spielbergian gag in which the alien's electricity-disrupting energy field is tracked by the collapsing of inflatable sky dancers, the tube men's painted smiles becoming both sinister and absurd in such context. But what Peele remembers about the shark movie that other filmmakers who try to rip it off always forget is just how wonderfully specific those three central characters were, and he takes special care here to give us endearing, fully fleshed-out people running for their lives.
Palmer is enormously charismatic, personality-wise the opposite of her pensive brother yet both communicate in a sibling shorthand that feels lived-in and true. (They also both have amazing collections of '90s indie rock band shirts.) She's so big and boisterous that Kaluuya can go almost completely deadpan, understating everything to hilarious effect. The best suspense sequence plays out entirely on his giant eyes, and the film's biggest laughs come from tiny gestures like OJ locking a car door, or offhandedly intoning the movie's title. But my personal favorite was Perea's pesky, over-sharing tech support guy, who just got dumped by his girlfriend of four years and can't seem to stop himself from emotionally unloading on strangers at inopportune moments. You've seen Geek Squad dudes before but never one like this.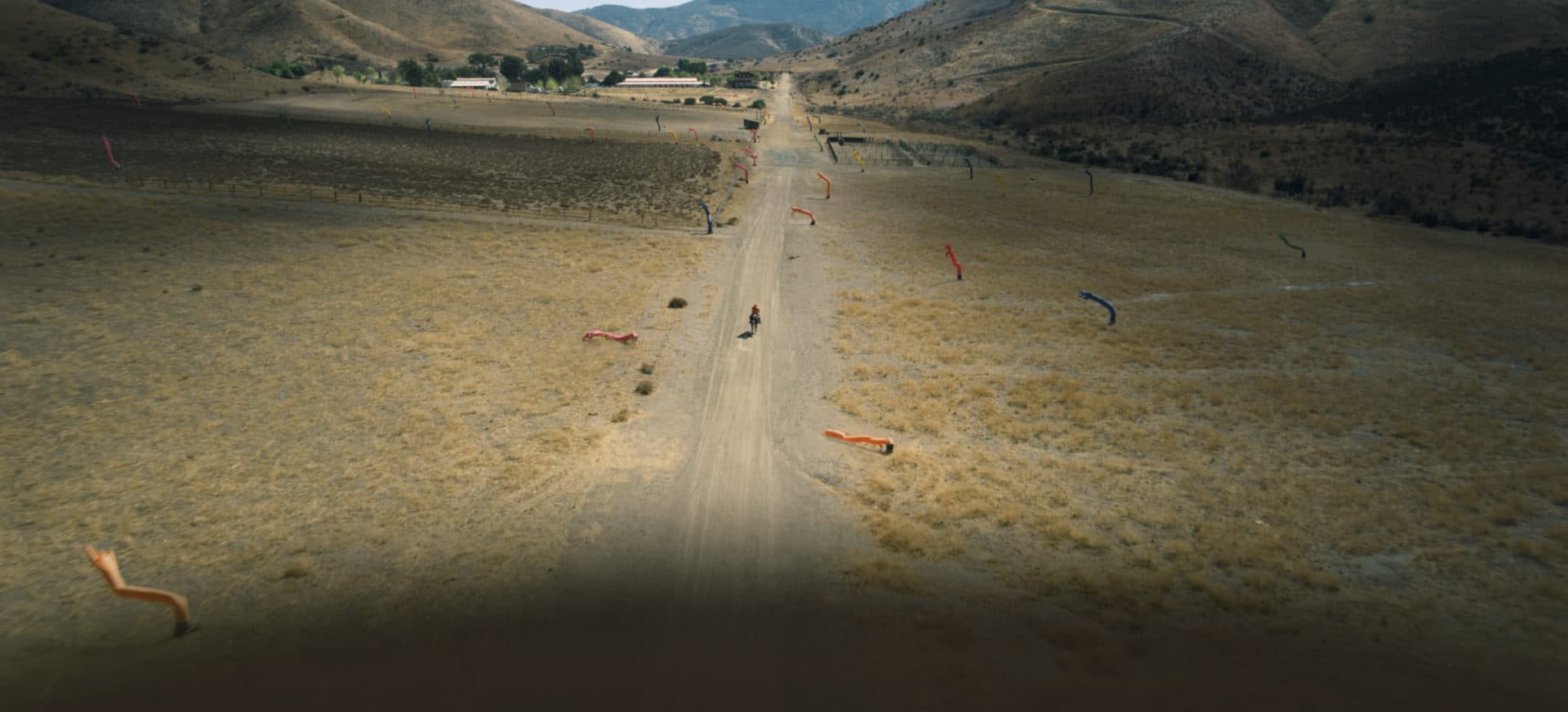 Shot by "Dunkirk" and "Tenet" cinematographer Hoyte van Hoytema on large format 65mm film, the film's best special effect is the expansive California sky, which Peele allows us to study at length while waiting for the UFO to emerge. As with "Top Gun: Maverick," there's a meta-level upon which "Nope" is a film about filmmaking, with a commitment to traditional craftsmanship that feels like a rebuke to the current, chaotic blockbuster model. The alien technology renders digital cameras useless, so Wincott must rely on his hand-cranked celluloid camera, basically recreating that 1878 film starring the Haywoods' ancestor, but this time with our star stunt-riding in such fine fashion that even Eadweard Muybridge would have to take note of his name.
---
"Nope" opens in theaters on Thursday, July 21.