With 'Death by Plastic,' an artist eulogizes our planet to call attention to pollution
Environmental activists gathered in front of South Station Wednesday, July 20, to hold a fake eulogy for our planet. Inside a plexiglass coffin, they covered a man in water bottles and plastic containers to protest single-use plastics.
You could see a hand. Maybe a foot. You know there was a guy under all that plastic. Surrounding him were the mourners all dressed in black, wailing. And then, artist Anne-Katrin Spiess read a eulogy out loud as commuters passed. Last words for our world:
"We are gathered here to mourn the state of the planet, our home, a place where
Climate Change is causing torrential rains and scorching fires.
Have you noticed?
We are here to mourn oceans and rivers filled with plastics and debris.
We are here to mourn beaches which are no longer pristine.
We are here to mourn the fish who are feeding off microplastics rather than plankton.
We are here to mourn the whales who are dying with their bellies full of plastic."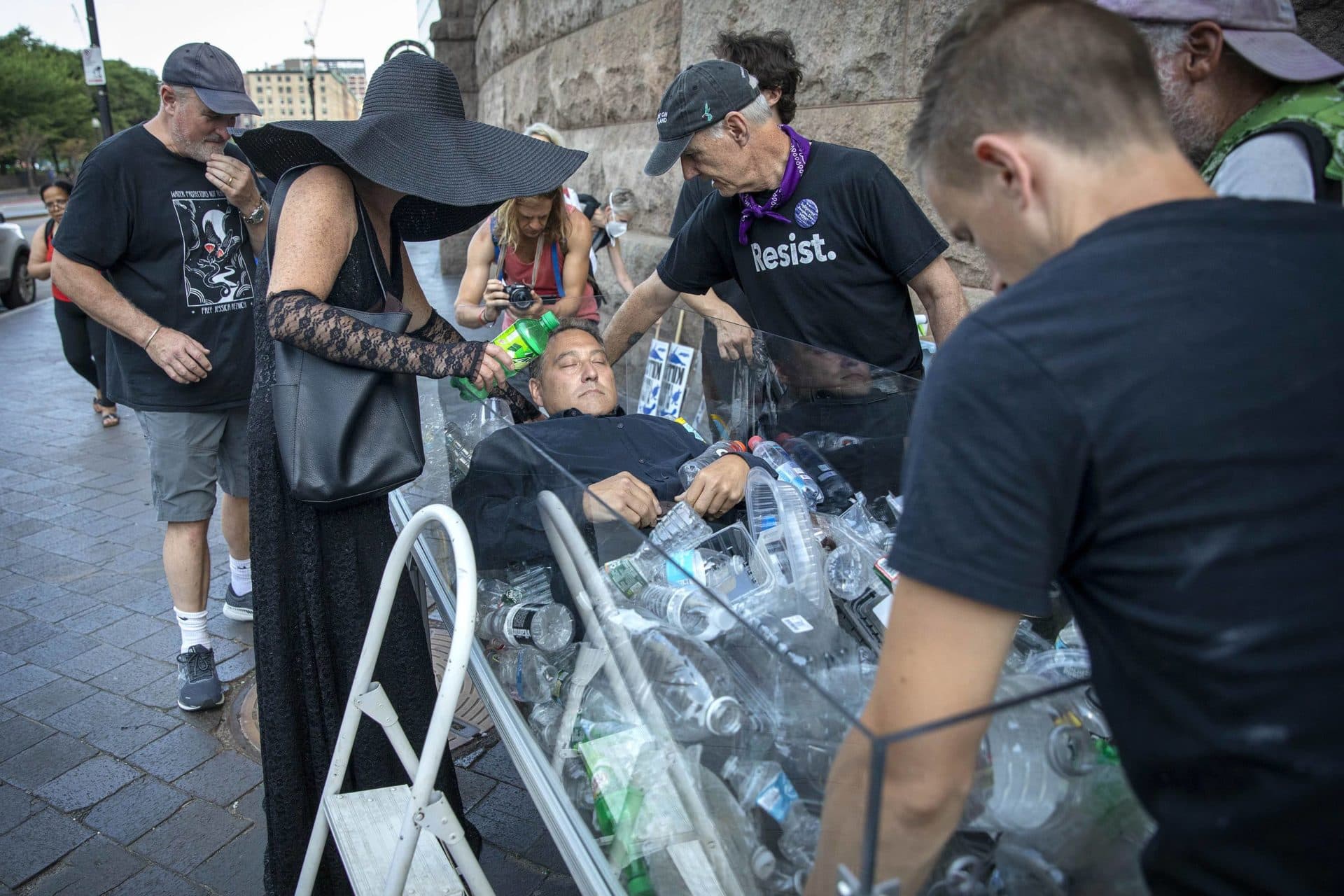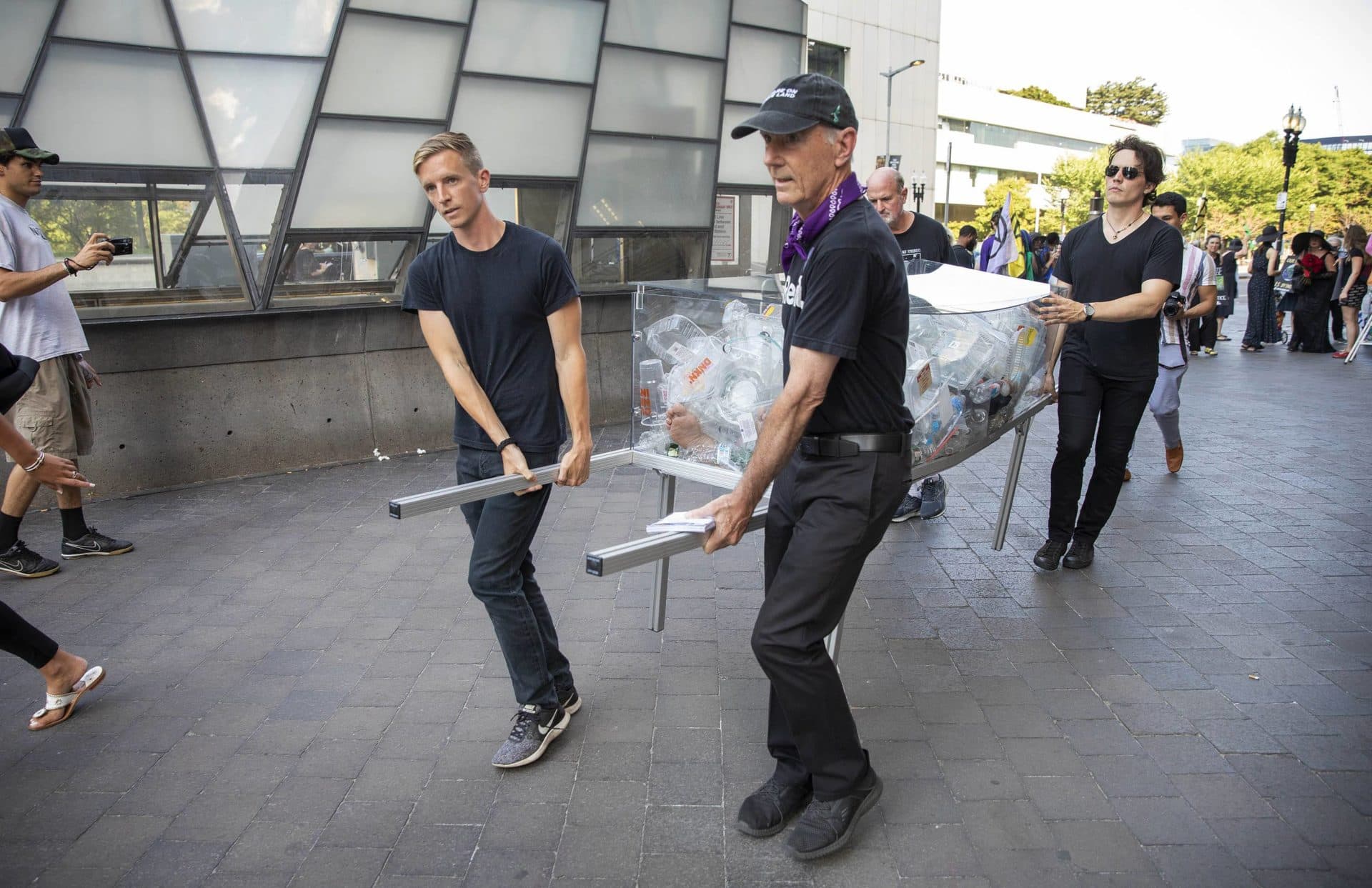 Spiess calls this performance art piece "Death by Plastic." She says she wants to bring awareness to the fact that most plastic ends up in our oceans, landfills or incinerated, which contributes to climate change. She brought this art piece to Venice where she placed herself inside the coffin on a gondola floating in a canal, she brought it to Moab, Utah and held a funeral parade down New York City's Fifth Avenue.
"Our planet Earth is in such a dire situation and we are really, truly killing it," Spiess said. "And not just the planet. We're actually killing our bodies with single-use plastics…we now have plastics in our own bodies up to a credit card worth each week. We have plastics in our blood. We have plastics in our lungs."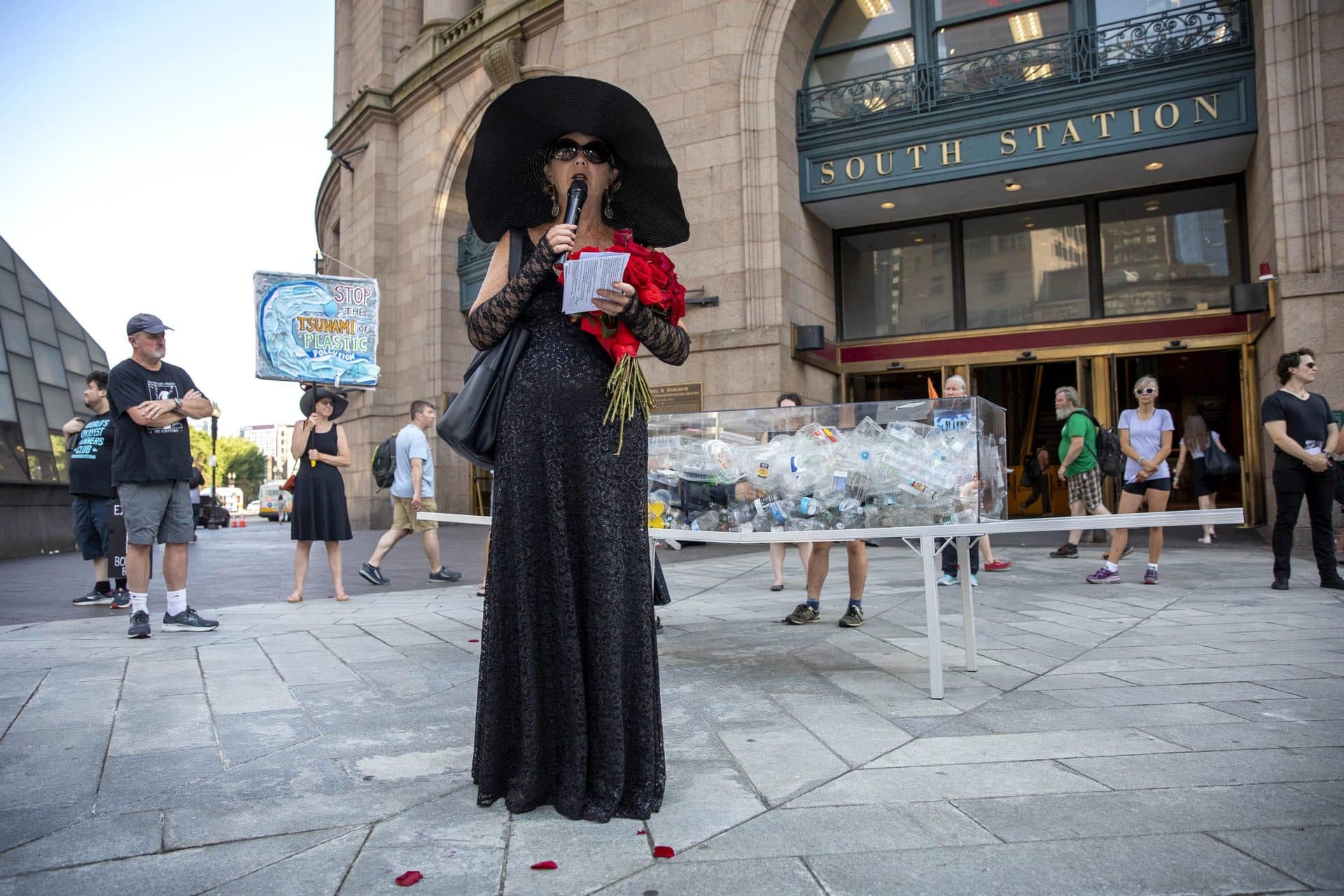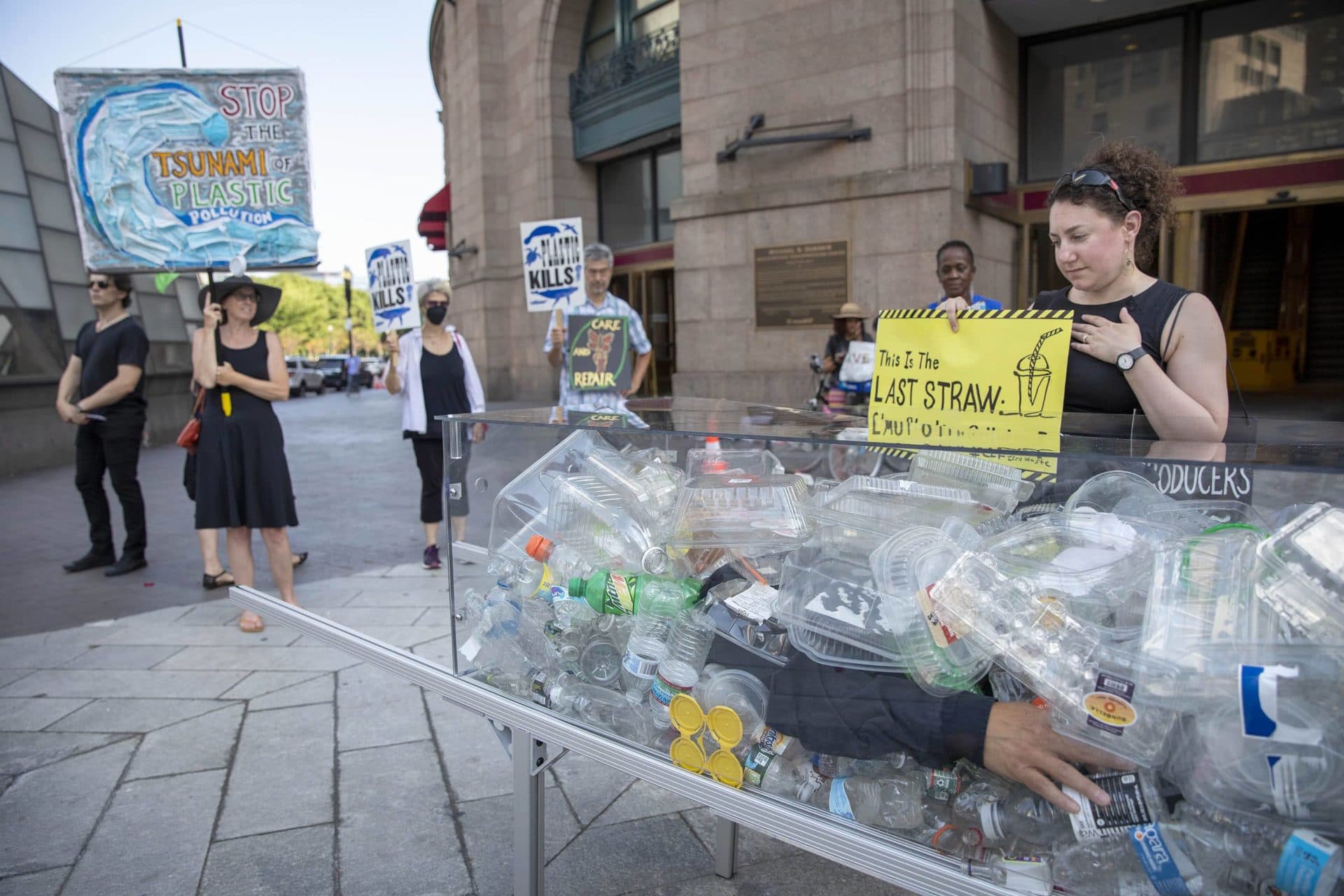 Spiess joined with local activists to demand legislative and corporate change regarding plastic pollution. Eileen Ryan, with Beyond Plastics Greater Boston, said they want to see local politicians take action. They began the afternoon in front of the statehouse holding an anti-plastic rally before marching to Trader Joe's corporate headquarters and holding a plastic packaging takeback.
"There are many bills in front of the Massachusetts legislature right now that will really help to reduce single-use plastics. We need legislative change," Ryan said. "We would really like a single-use plastic shopping bag ban across the state."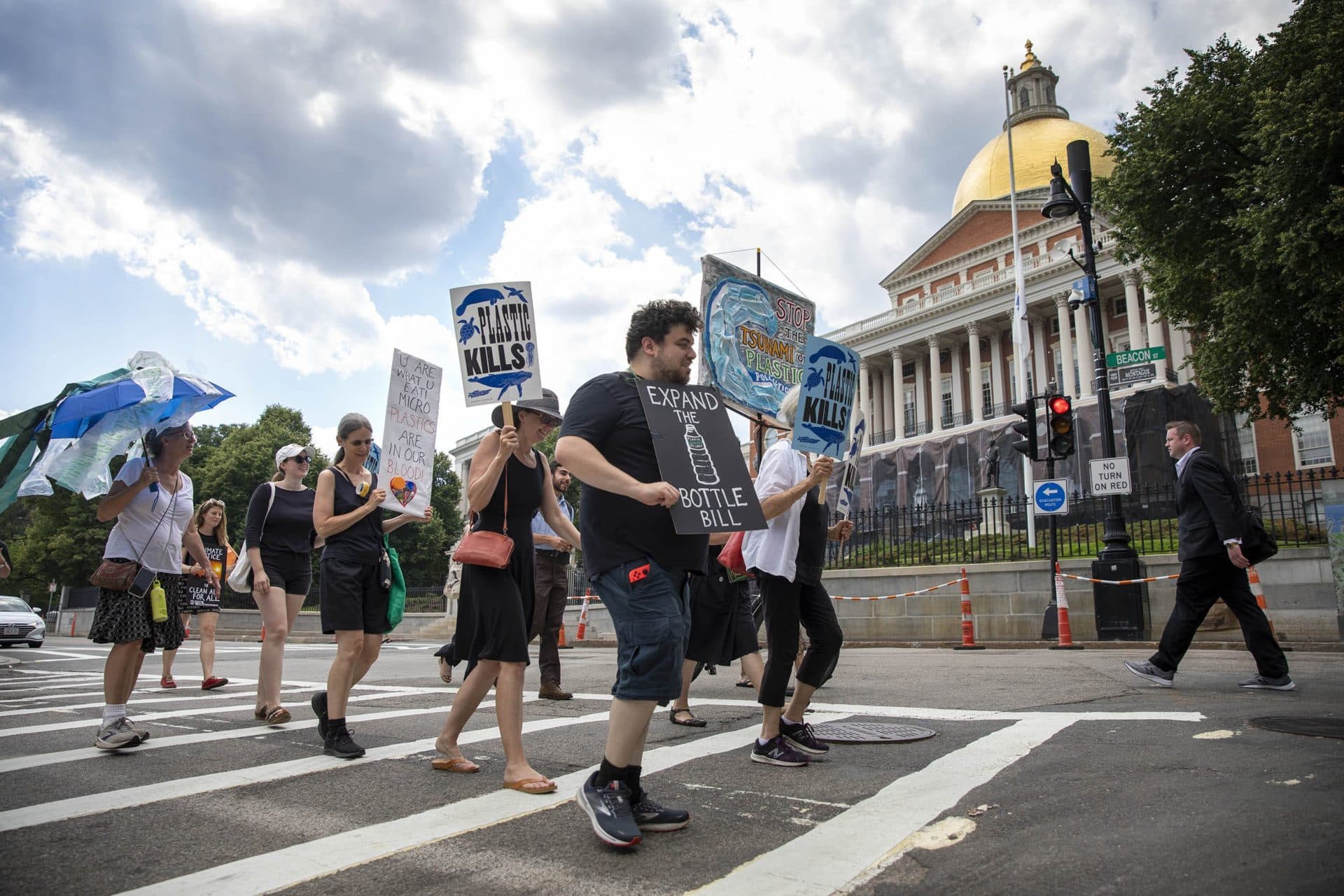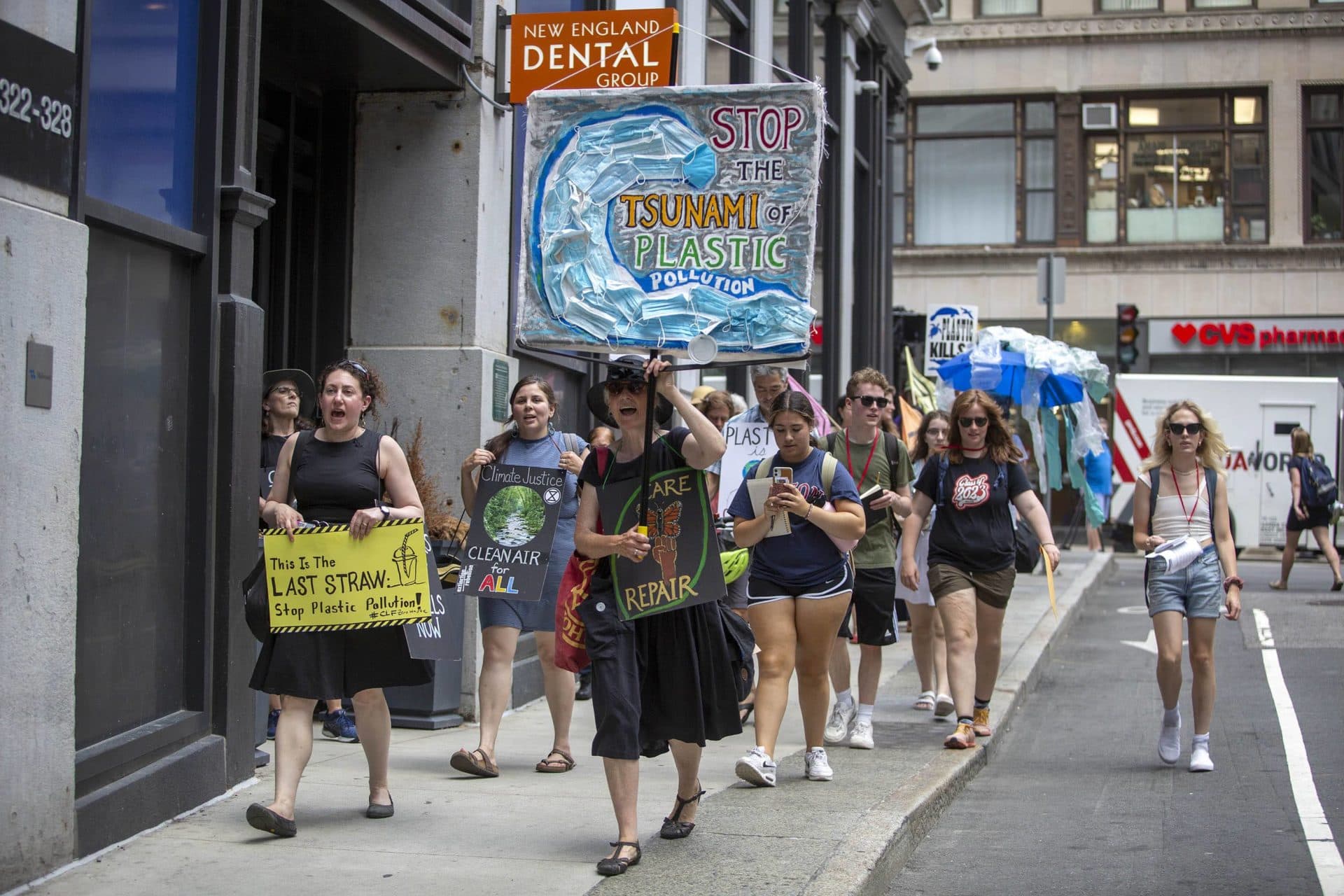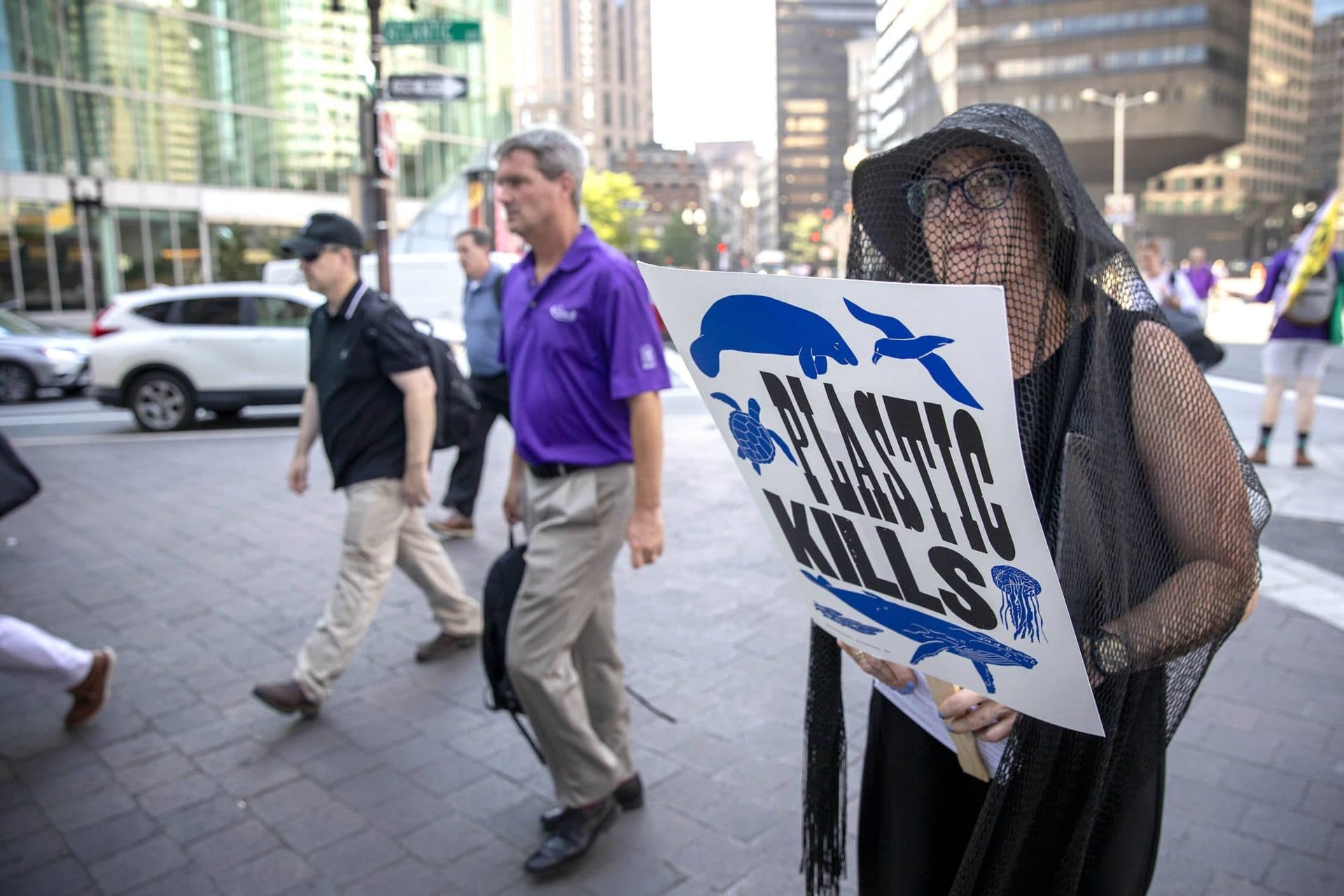 Judah Cohen was the man inside the plastic coffin.
"It was intense. It was intense and hot," he said. "I was listening to what was being said and feeling the impact of not just environmental issues and the issue of plastic, but everything that's going on in our world right now. It feels really good to be participating in something like this with people who are concerned and others who feel a sense of urgency about it."
He got out of the coffin and proceeded to help pile the plastic into trash bags to dispose of, properly.