1991 love story 'Mississippi Masala' returns to the screen at Coolidge Corner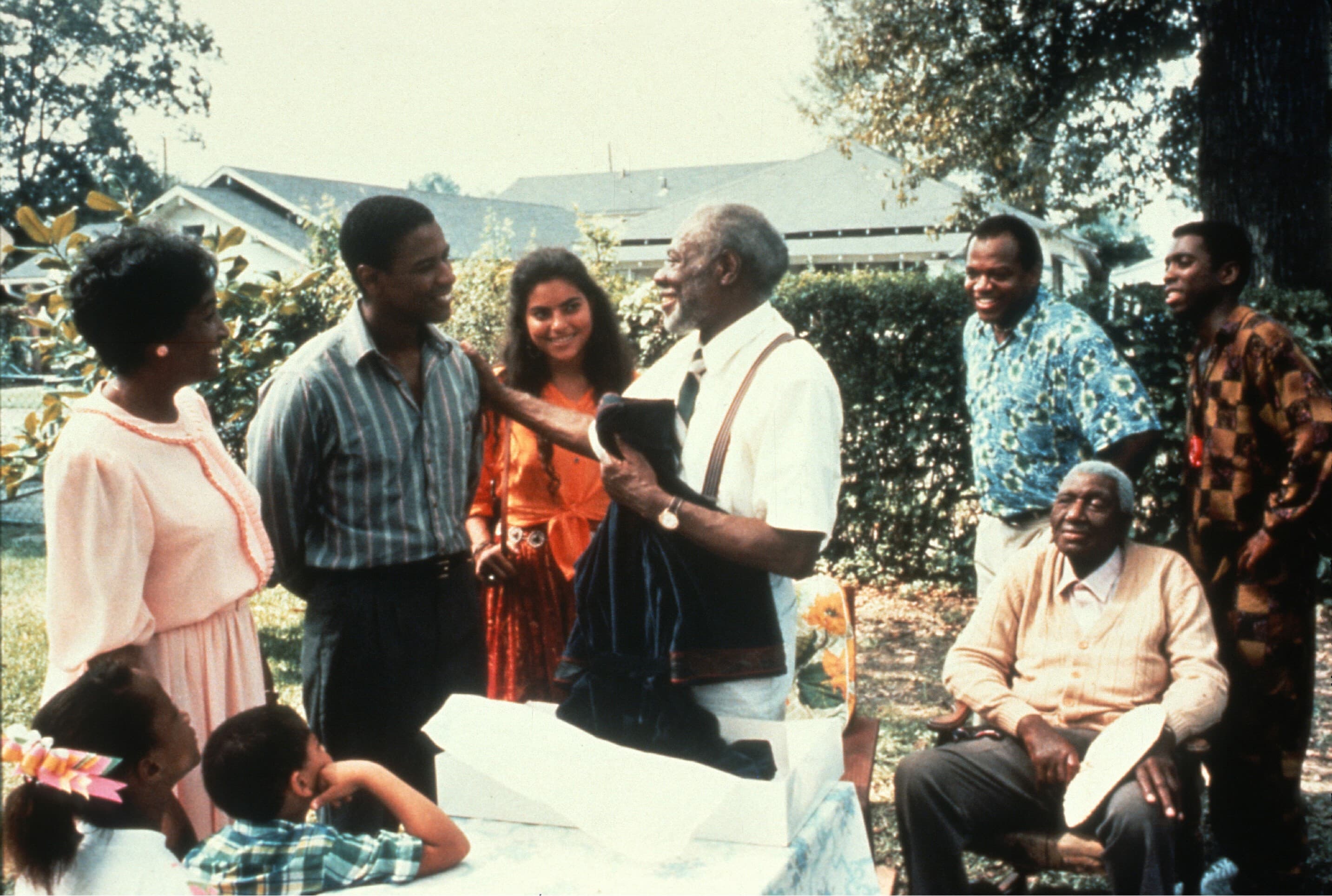 Denzel Washington may have been voted People Magazine's Sexiest Man Alive back in 1996, but one thing you seldom see is Denzel being sexy onscreen. He's a curiously chaste movie star, and has been known to request that love scenes be removed from his films, as was famously the case with the 1993 adaptation of John Grisham's "The Pelican Brief," in which his character's romance with co-star Julia Roberts was excised altogether. (He's said to have first grown skittish after a crowd of Black women booed his sex scene with Mimi Rogers at an early screening of 1989's "The Mighty Quinn," and interludes with Kelly Lynch in "Virtuosity" and Radha Mitchell in "Man on Fire" likewise found their way to the cutting room floor.) These days, Denzel mainly plays a man of action who doesn't get a lot of action, too busy equalizing or demonstrating courage under fire to strike many sparks with his co-stars.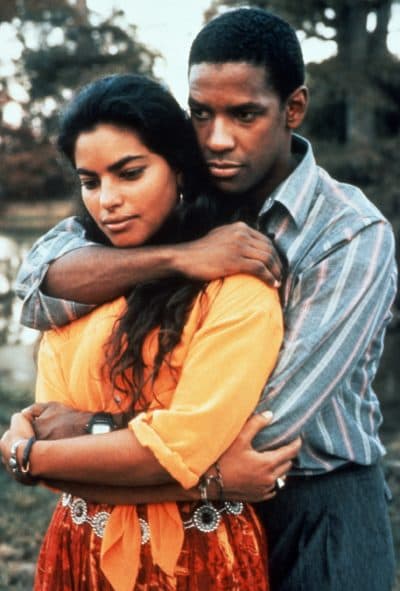 But if you want a rare glimpse of what a wonderful romantic leading man Washington could be, as part of their Big Screen Classics Spotlight on Women, the Coolidge Corner Theatre will be screening a new digital restoration of Mira Nair's 1991 "Mississippi Masala." Long out of circulation for complicated rights reasons rampant among independent films of that era, the movie has recently been rescued and theatrically rereleased by the good folks at Janus Films, with a spiffy new 4K transfer and The Criterion Collection edition overseen by cinematographer Edward Lachman that pushes the movie's sumptuous colors into the realm of the rapturous. It's a loose, ambling love story told at the languid pace of life in the South, starring Sarita Choudhry in her first film role as the rebellious daughter of fiercely proud Indian immigrants living in Greenwood, Mississippi. The collision of cultures begins with exactly that, as the headstrong Mina meets Denzel's heartbroken carpet cleaner Demetrius during a fender bender when she drives a borrowed car into the back of his van.
Nair got her start doing documentaries, transitioning into features with the assistance of her Harvard classmate Sooni Taraporevala, the two bringing an exhaustively researched nonfiction methodology to their screenplays. "Mississippi Masala" takes place at one of the many motels run by Indians in the American South, commercial hubs that form de facto diaspora communities. Folks there don't mix much with their neighbors, who are primarily Black and working in the service industry, trying to hustle their way around the town's economic stagnancy. Nair and Taraporevala's anthropological approach offhandedly lays out the caste and color distinctions that have carried on for generations in both cultures, so there's no surprise that eyebrows are instantly raised when Mina starts being spotted around town with Demetrius. (The cruelest of the rumor-spreading shrews is played by the director herself, the character credited as "Gossip 1.")
Mina refers to herself as a cultural Masala, having lived briefly in Africa and England before arriving in Mississippi. She was born not in India but Uganda, where countless South Asians had emigrated to help build the railroads and stuck around until 1972, when bloodthirsty dictator Idi Amin kicked them all out of the country. Her father, played by the perpetually rumpled character actor Roshan Seth, spends all his time trying to sue the new government for reparations while her mother (Bollywood star Sharmila Tagore) runs a liquor store to keep the family afloat. The irony is not lost on our star-crossed couple that the primary ethnic rivalry in the picture is between Indians who have never been to India and African Americans who have never been to Africa. Family traditions are seen in the film as both a blessing and a curse, providing much-needed support to minorities in an unwelcoming country while also keeping them walled off from each other.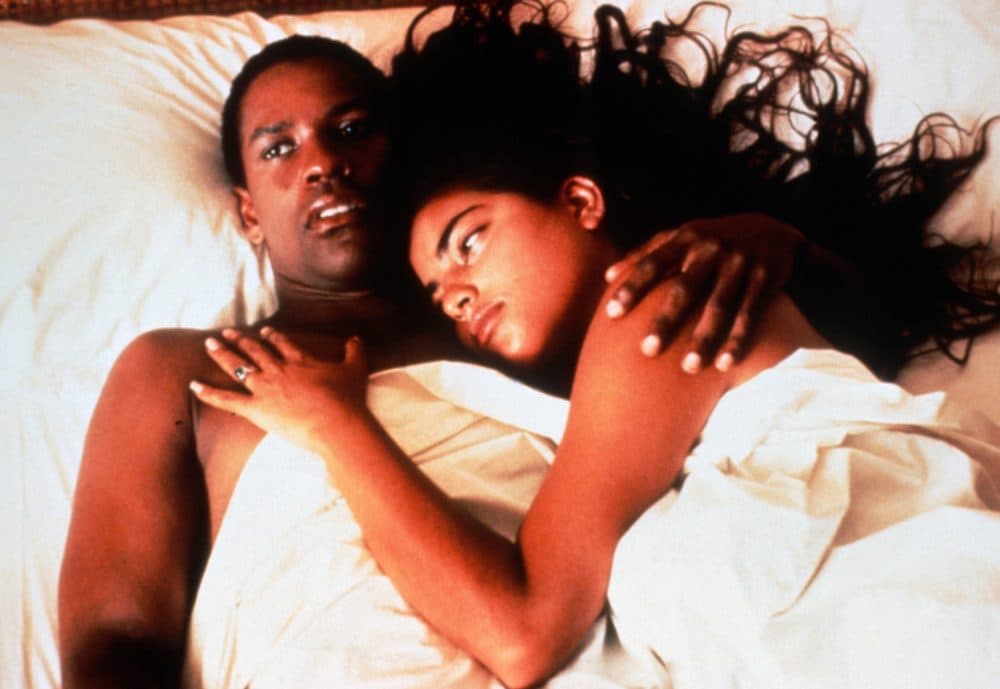 Released the same year, Spike Lee's "Jungle Fever" also tried to tackle troubles with interracial relationships but in a characteristically more combustible fashion. That movie is almost entirely anguish, while what everybody remembers about "Mississippi Masala" is not the tangled identity politics but rather the romance between Washington and Choudhry, with their long, dreamy walks along a Biloxi beach or their languorous late night phone calls. She was still slightly unformed as an actress, which works quite well for a character still testing her boundaries and growing into her sexuality. He'd already won his first Oscar the previous year for "Glory," and carries himself around her with a respectful desire that can be devastatingly direct. The movie's not just hot, it's humid. Lachman's steamy cinematography ratchets up the sexual tension between these two, with a turn on the dance floor to a Keith Sweat song being the kind of scene that burns its way into the viewer's brain, especially if you saw this movie when you were still a teenager, like a certain critic who shall remain nameless.
Mainstream movies have become so neutered and homogenous, it's tough to imagine that there was a time when you could go see a sexy movie about a Black man romancing an Indian woman complete with non-condescending views of immigrant communities in rural America. But it wasn't an easy sell back in 1991, either. Nair had to settle for shooting with half her proposed budget, as investors were wary about the lack of melanin-deprived characters. ("Don't worry," the director tried to reassure them, "all of the waiters will be white.") "Mississippi Masala" also hints at an alternate career Denzel Washington might have had as a hunk, had he gravitated toward characters who were less all-business and more interested in getting busy.
---
"Mississippi Masala" screens at the Coolidge Corner Theatre on Monday, July 25, and is also currently streaming on The Criterion Channel.