Red Sox legend David Ortiz is officially a Hall of Famer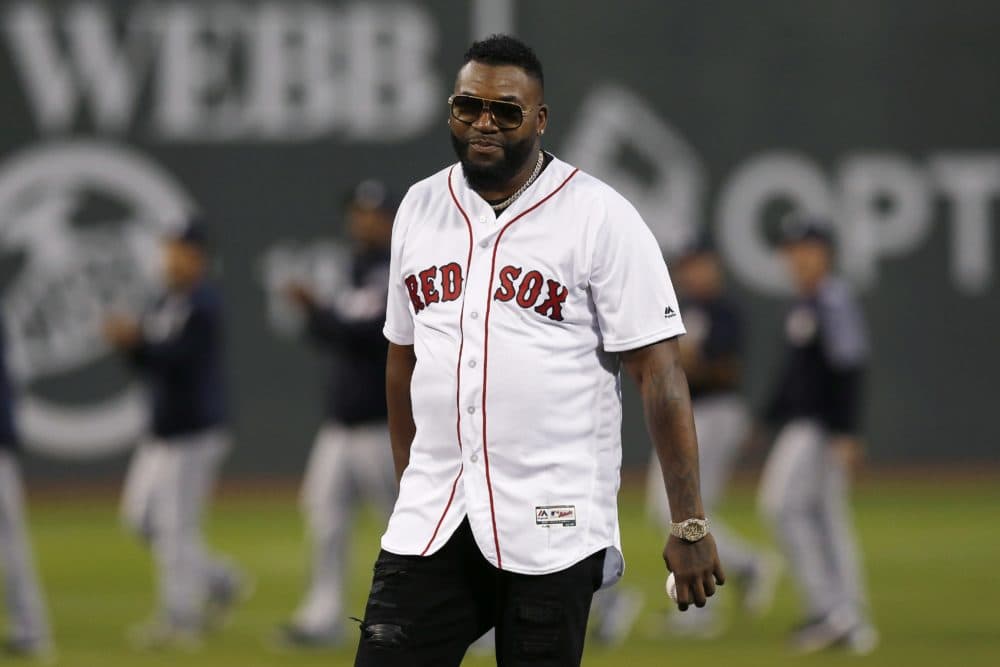 Red Sox slugger, All-Star and World Series champion David Ortiz is adding another title to his resume: Hall of Famer.
Ortiz officially accepted the honor at an induction ceremony on Sunday with an emotional 18-minute speech.
Seven people were inducted into the Baseball Hall of Fame in Cooperstown, New York, but it was clear who most of those in the crowd came to see. The audience roared as Ortiz's name was announced, waving blue and red Dominican flags.
Ortiz thanked the coaches and teammates who helped him through his career, from the Dominican Republic, to the minor league, to the majors.
"If my story can remind you of anything, let it remind you that if you believe in someone, you can change their world," he said. "You can change their future."
Ortiz jumped between English and Spanish as he recounted his professional journey, which ended with 14 seasons and three championships with the Red Sox.
"When I think about Boston, I definitely think about 2004, 2007 and of course, 2013," he said. "After a city was shaken by a marathon bombing, I have never seen a community bounce back and reunite like Boston."
Ortiz's on-field declaration just days after the bombing, "this is our [expletive] city," helped inspire and galvanize a grieving community.
Statistically, Ortiz is the all-time leader for home runs, RBIs and hits among designated hitters.