B.J. Novak on 'The Office,' Boston and his new film 'Vengeance'
Most people would be beyond excited if a movie studio agreed to fund their dream project. B.J. Novak threw up.
"I had a panic attack when they told me they were actually making it," Novak confessed last week during a press day downtown at The Newbury Boston hotel. "I didn't believe they'd ever actually let me do it." A co-writer and co-star of NBC's uncannily undead "The Office," which continues to dominate streaming services with metrics the modestly watched show never came close to capturing when it first aired back in the Dubya era, Newton native Novak had come home to talk about his feature directorial debut "Vengeance." It's a semi-confessional murder-mystery in which the filmmaker stars as a shallow, skirt-chasing podcaster who ventures from his cozy Brooklyn bubble to West Texas in order to snoop around the semi-mysterious death of a hookup he can barely remember. But mostly he's just looking for material.
Novak plays Ben Manalowitz, an intensely shallow and ruthlessly ambitious writer for The New Yorker who hangs out every night with John Mayer, picking up girls at fancy Manhattan cocktail parties. Novak himself has written for The New Yorker — some of his comedic pieces were re-published in the 2014 collection "One More Thing: Stories and Other Stories" — and has been known to spend some tabloid-friendly off-hours with prodigious ladies' man Mayer, who was sporting enough to play himself in Novak's picture. I suggested that "Vengeance" might be best appreciated as a cautionary tale about why one shouldn't under any circumstances hang out with John Mayer. "It'll lead you into all sorts of trouble," the star concedes, then pauses for effect, "as I've learned way too often."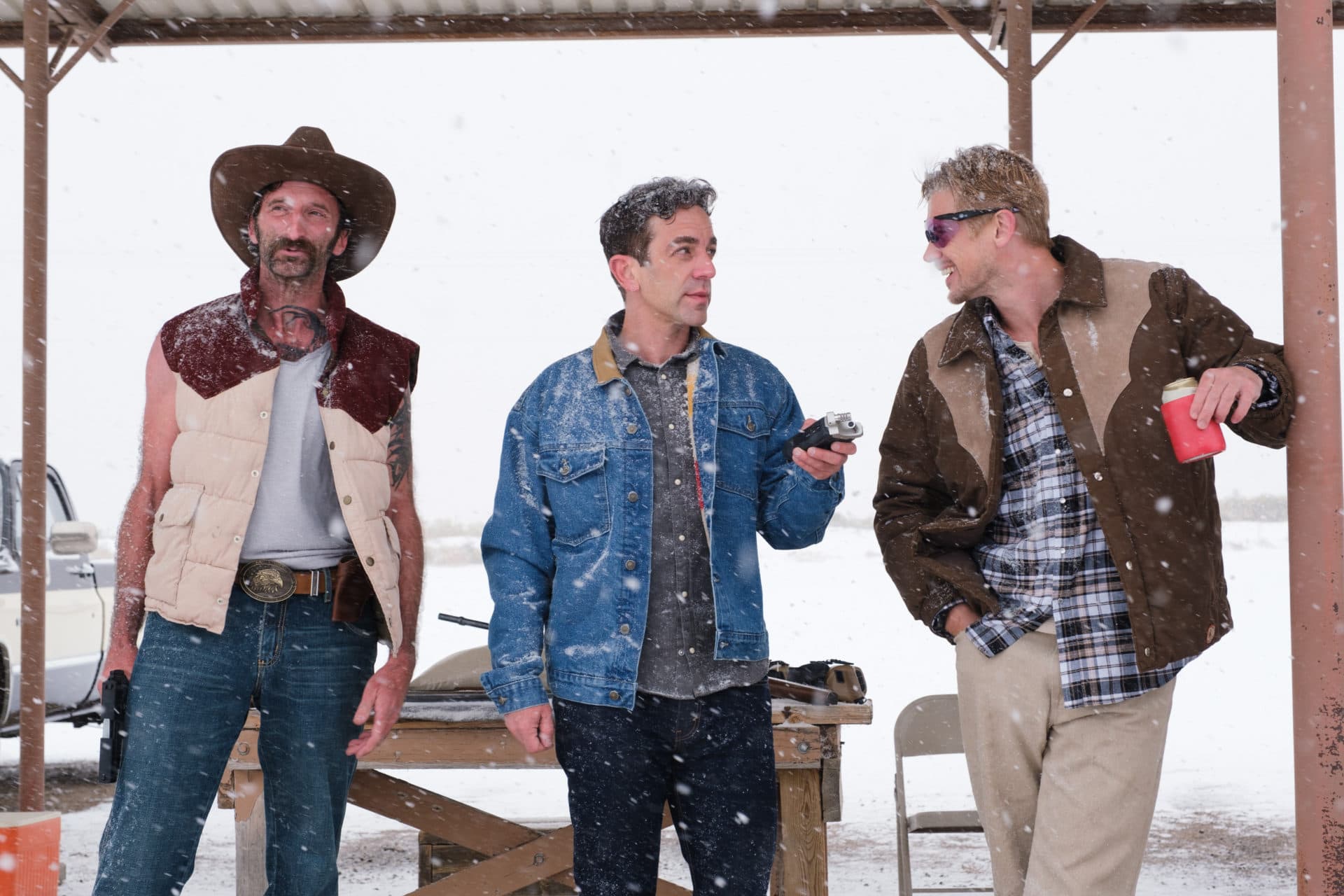 He seems to understand that people are not inclined to like him. Anyone who remembers his Ryan Howard on "The Office" knows Novak excels at playing twerps and those to the manner born, and is so good at it you can never be quite sure when he's joking. (Looking around for a bottle of water in the hotel suite's fridge, he finds six neatly lined-up Sprites. "I asked for seven Sprites," he huffs like a deadpan primadonna, tongue planted firmly in cheek.) Novak graduated from Harvard in 2001, which is something of a sore spot when interviewers bring up the Harvard Lampoon-to-comedy-writer pipeline. Even his character in the movie adopts the usual Ivy League defensive crouch: "I went to school in Boston."
The role he wrote for himself to play in "Vengeance" is that of a presumptuous, snobbish jerk eager to exploit the death of a woman who cared for him in exchange for celebrity. To hear him tell it, Novak laid out all the most unpleasant aspects of himself in the screenplay and was shocked nearly to death that someone took him up on it. "I actually went to the hospital and they did a CT scan because I was slurring my speech and losing my train of thought. I thought maybe I'd had a stroke."
He credits an acting coach for getting him accustomed to being so exposed onscreen. "She really made me comfortable with letting my guard down and feeling safe to share that version of myself," he admits. "All these things I hate about myself… I'm shallow, I'm a player. But in making the movie I learned that everybody has these problems now. It's not just John Mayer who has 20 girls in his phone, or me trying to be like John. Everybody has 20 girls in their phone! They're on all these dating apps all day, and everyone's miscommunicating with everyone! I guess it's a funny version of the lesson that the more personal you think you're being, the more universal you are." (For the record, this writer has never had 20 girls in his phone. In a good year, I get maybe three. But then, I don't hang out with John Mayer.)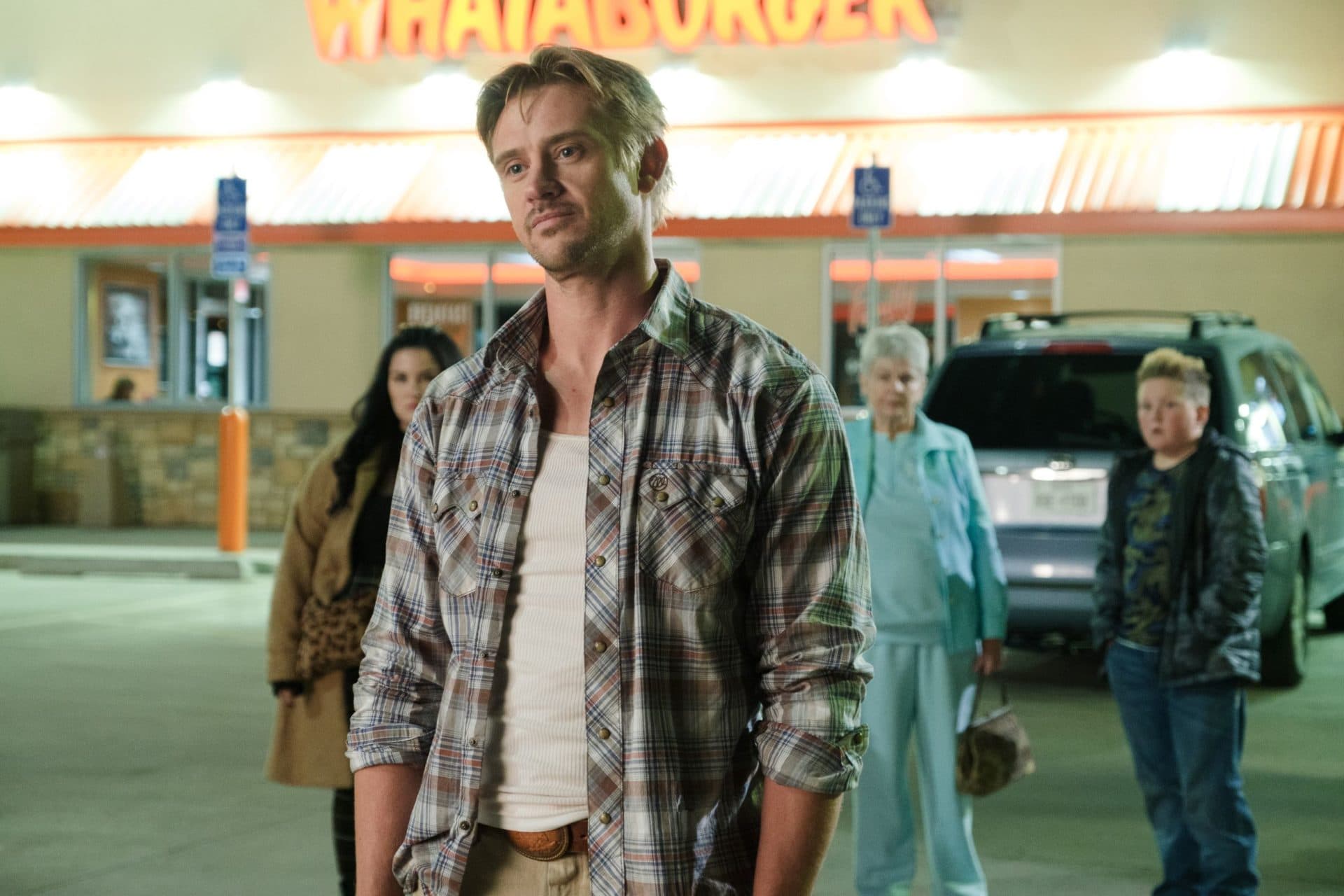 So much of "Vengeance" involves our solipsistic, know-it-all New Yorker bumbling around West Texas, coming to realize how little he really knows. But this isn't a guilty-liberal self-flagellation exercise like Jon Stewart's unbearable "Irresistible," which starred Novak's co-star from "The Office," Steve Carrell, as a coastal elite getting his heartland comeuppance in agonizingly unfunny fashion. (Watching it was one of my most unpleasant experiences of 2020, which if you remember 2020 that's really saying something.) "Oh, that movie," Novak sighs, his face frozen in a well-honed moment of Hollywood diplomacy, before shifting the subject and explaining that his goal was "to tease people as characters but not as a cultural statement. Let the Texans be funny and be wrong sometimes. People love being kicked around the way they kick themselves around, as long as it's with respect."
"Vengeance" plays with the viewer's expectations, upending them and reframing what's come before in increasingly misguided monologues from our anti-hero podcaster, who bumbles his way into investigating an overdose death that might be a murder, or maybe the victim's loved ones could just want it to be a murder because conspiracies are so much easier to accept than the blunt, ugly facts of life. Suddenly surrounded by the family of a long-forgotten, late-night booty call, Novak's journalist finds himself forced to accept that his anonymous Tinder hookup was also a person, with dreams and a family and artistic aspirations of her own. His editors are looking for a "Dead White Girl" — the holy grail of true crime podcasts, but the movie wonders aloud about the inherent dehumanization of such procedurals while perhaps inevitably succumbing to the same sins itself.
"It's easy in our own lives to see the people we meet as characters," Novak elaborates. "Even in your own friend group, you know? 'He's the drunk. She's the party girl. He's the one who gives me advice.'" The central conflict in "Vengeance" is his character coming to realize that the people around him are actually much more complicated and interesting than the characters he's assigned them to play on his podcast. This is exemplified in a small, but crucial, role by Ashton Kutcher, who saunters into the film wearing a ridiculous mustache and billowy costume like a walking punchline, before revealing he's secretly the savviest person in the room. "That's exactly why I cast him," Novak laughs. "I needed someone smarter than me. Ashton Kutcher in real life is this incredibly sharp investor and businessman, but people only know him for 'That '70s Show,' or 'Dude, Where's My Car?'. I thought, let's really do a rope-a-dope with this character, and it's the turning point of the whole movie."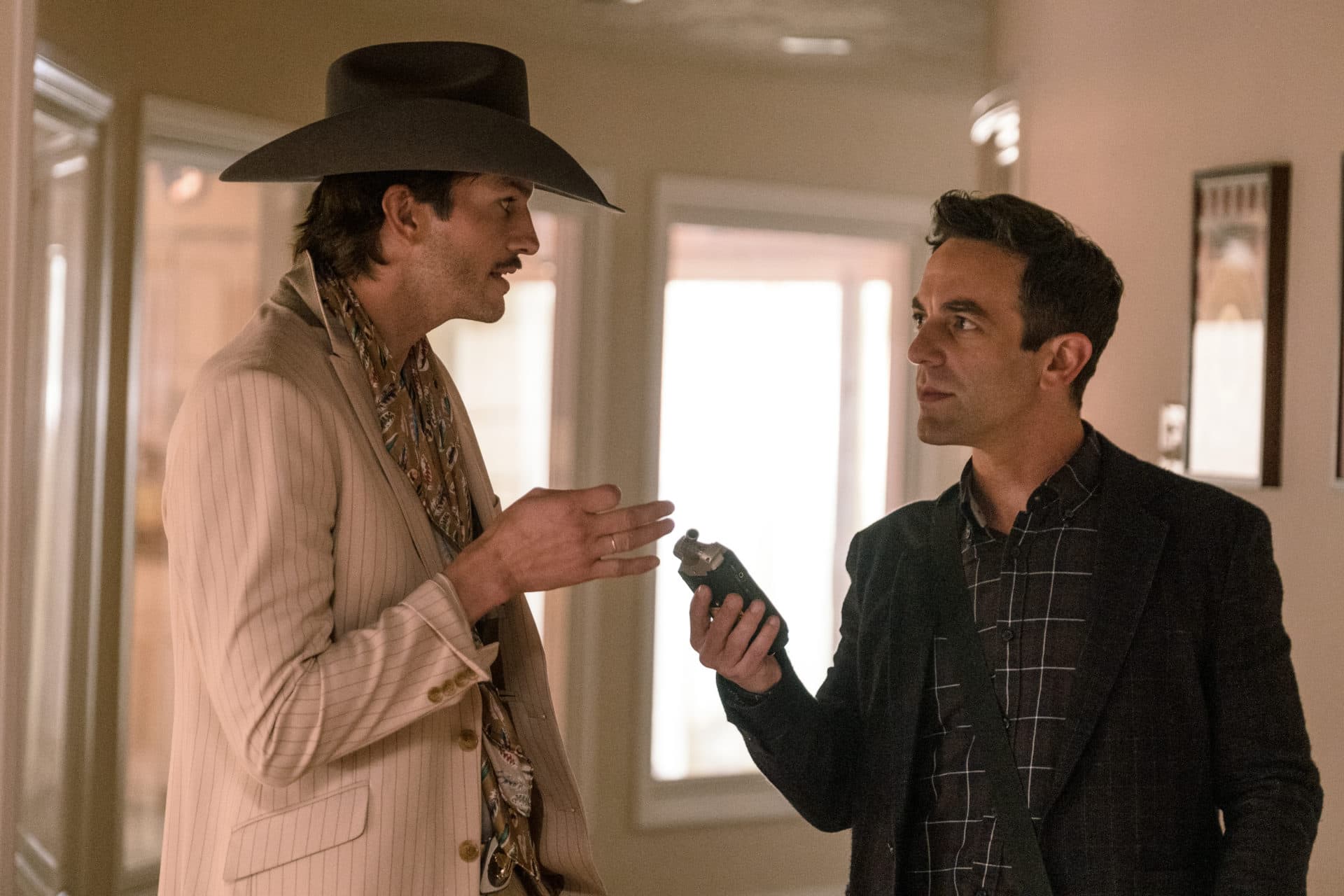 Our natural affinity for flattening people out into caricatures is why Novak always knew "The Office" was going to work, even when network executives were arguing otherwise. "I was at the gym — at LA Fitness on the elliptical at age 20-whatever — and on the TV, muted, was 'The Simpsons.' Now 'The Simpsons' is the most esoteric, subtly-written show, which is what we thought 'The Office' was, all these weird little jokes and quirks. But if you look at 'The Simpsons' on that screen in a gym you know exactly who's who: the buffoonish dad, the wise-cracking son, the precocious girl, you know everybody. I thought, 'The Office' is like that. You have the boss, you have the guy who likes the girl, you have the weirdo assistant. You get it. That's when I thought it would be a hit."
The show's afterlife has been astounding. "Way longer than its actual life, in true afterlife fashion," Novak notes. A few weeks ago, I was at the Newbury Comics in Harvard Square, and they don't even sell DVDs or Blu-rays anymore, but there was an entire rack devoted to "The Office" memorabilia a full nine years after it went off the air. Novak acknowledges that even during the show's highest rated seasons, "at best it was, like, doing okay." But he's got a theory as to why it has become such a favorite of the next generation.
"These days you can't be caught going for a joke. The only comedy that gets a good review doesn't make you laugh out loud. It only gets praise for how serious it is. 'It's surprisingly deep.' Okay, stop surprising me and start making me laugh, damn it! Every Emmy-nominated show doesn't actually make you laugh because it's very uncool to try to make people laugh now. 'The Office' had the best of both worlds because it had all these hard jokes, because it's from an era where you were trying to be a comedy, but unlike 'Friends' or 'Seinfeld,' it's single-camera and you don't hear a studio audience. It feels like the jokes are accidental."
I suggest it's a little crazy how in addition to Novak's Newton South classmate John Krasinski, the cast and crew of "The Office" also included so many other Boston and Boston-adjacent comic talents — including Cambridge's Mindy Kaling and Concord's Steve Carell — but he shrugs me off. "Everyone in Boston is funny," Novak insists. "There's an attitude." He tells a story about being at an area Whole Foods a few days earlier when the coupon app on his cellphone malfunctioned. "The checkout woman said, 'You got no discount. The house won.' Who talks like that at a grocery store anywhere else? But in Boston, absolutely. Everybody's funny here."
You might even call us characters.
---
"Vengeance" is in theaters beginning Thursday, July 28.