Mass. employers slightly more optimistic in July, despite concerns about a shrinking economy
There's a bit of good economic news to hang on to amid an ongoing debate about whether the U.S. is in a recession.
Massachusetts employers felt slightly more optimistic in July than they did in June, according to the newest Business Confidence Index from The Associated Industries of Massachusetts (AIM).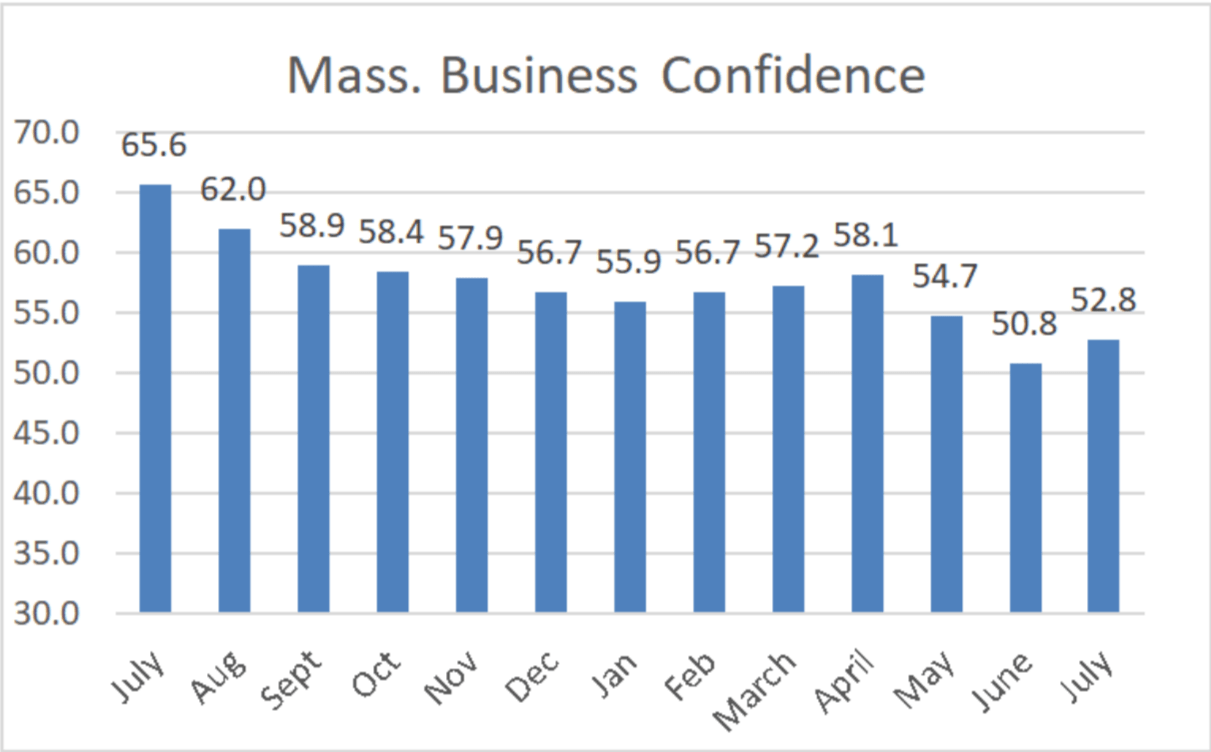 AIM, the state's largest business association, asks more than 140 members how they're feeling about the economy on a monthly basis. In July, the index was 52.8 on a 100-point scale. That's an improvement from 50.8 in June, but it remains significantly lower than July 2021.
Chris Geehern, AIM's executive vice president, said employers are encouraged by consumer spending, which increased by 1% nationally in the second quarter despite an overall decrease in state and national GDP.
The stock market has been inching upward since May, and supply chains are slowly improving. Business leaders may also be heartened by a strong job market.
"Usually in a recession, you're seeing jobs numbers go down. We haven't really seen that yet," Geehern said. "There is this underlying strength to the job market that seems to belie this idea that we're heading for economic catastrophe."
On the policy side, Geehern said the business community is hoping for actions that would encourage spending despite high inflation. State business leaders supported a $1 billion state tax relief bill, which got held up during this week's final legislative session. Now they're hoping for a potential $3 billion tax rebate, thanks to a 1986 voter law that caps state tax revenue growth.
This article was originally published on August 03, 2022.