5 things to do this weekend, including an art exhibit at BCA and a block party at EXIT Galleries
If you feel like dancing, you're in luck this weekend. EXIT Galleries in Allston will host a party with live music from The Overhead Bins & Godcaster going throughout the evening. If you'd rather watch instead of cut a rug, Grant Jacoby & Dancers will perform experimental choreography on Saturday in Cambridge. There's also the world premiere of the play "Mommy, Are We Poor?" at the Mosesian Center for the Arts. All of that and more below.
'OUTCHEA!' at EXIT Galleries
Friday, Aug. 5
Head over to Allston this weekend for a music and performing arts festival at EXIT Galleries. There will be live performances from The Overhead Bins & Godcaster, an immersive visual art installation by Sam Fish and complimentary beverages. The event is a celebration of DIY music — part boutique and part block party. There will be local artisan goods for sale and a creative crowd. OUTCHEA! is not to be missed.
---
Friday, Aug. 5-Saturday, Aug. 20
Catch the opening weekend of playwright Richard Ravosa's "Mommy, Are We Poor," which follows a single mother of two as Christmas approaches. When her boss offers to help, the family gets another shot at a happy holiday season. Greg Allen, a professor of theater at Northeastern University, directs the play at the Mosesian Center for the Arts in Watertown. Before the performance on Aug. 6, there will be a fundraising reception for the Massachusetts Debt Relief Foundation, a local nonprofit that provides pro-bono legal representation to low-income residents of the state. There will also be a pay-what-you-can performance on Aug. 17.
---
Saturday, Aug. 6-Saturday, Sept. 10
Artist M'Kenzy Cannon's new works will be on view beginning this weekend at the Boston Center for the Arts. This multimedia exhibition uses video, photos and objects to create an intimate space—the home of a stranger. The objects are fantastic and emotive. Cannon's "PLEASE LET ME IN" is a kind of spatial theater where visitors will have the opportunity to explore the room's disorienting details and place themselves within the art. There will be a public reception and curatorial walk-through on Aug. 12.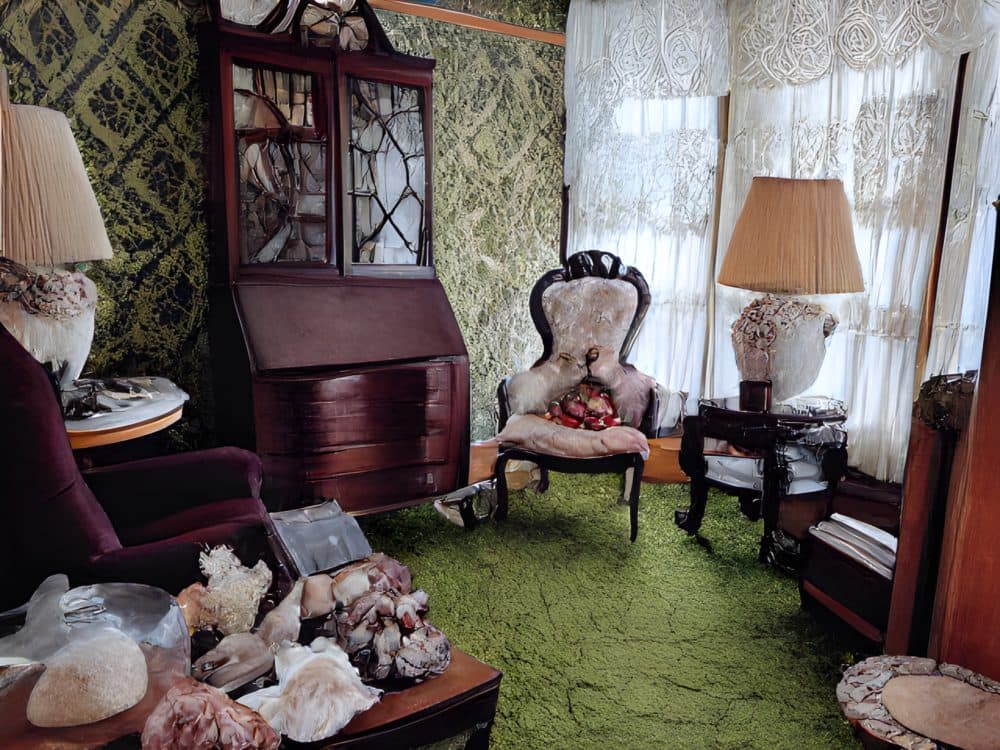 ---
Saturday, Aug. 6
This unique dance performance, part of The Dance Complex's DIY Performance Platform Series, encourages visitors to really see it. The choreography is immersive and meant to be viewed up close and from 360 degrees to see each movement at its most vulnerable. The dance explores melancholy, pain and grief as it turns into armor and a reason to celebrate. The performance is presented by Grant Jacoby & Dancers, a New York, New Jersey and Boston-based dance company. After the performances, the dance company will host a talk-back.
---
Sunday, Aug. 7
This Sunday, join a few friends and build a miniature car at GrandTen Distilling. The distillery will provide kits with pine wood, plastic wheels and metal axles for $5, or participants can bring their own materials. There will be a two-lane, 35-foot aluminum track, and people can show up anytime between 2 p.m. and 5 p.m. to join the race. Winners will be awarded in three categories: Fastest time, top of the ladder and prettiest car.