Brutal heat wave in Boston is set to end Wednesday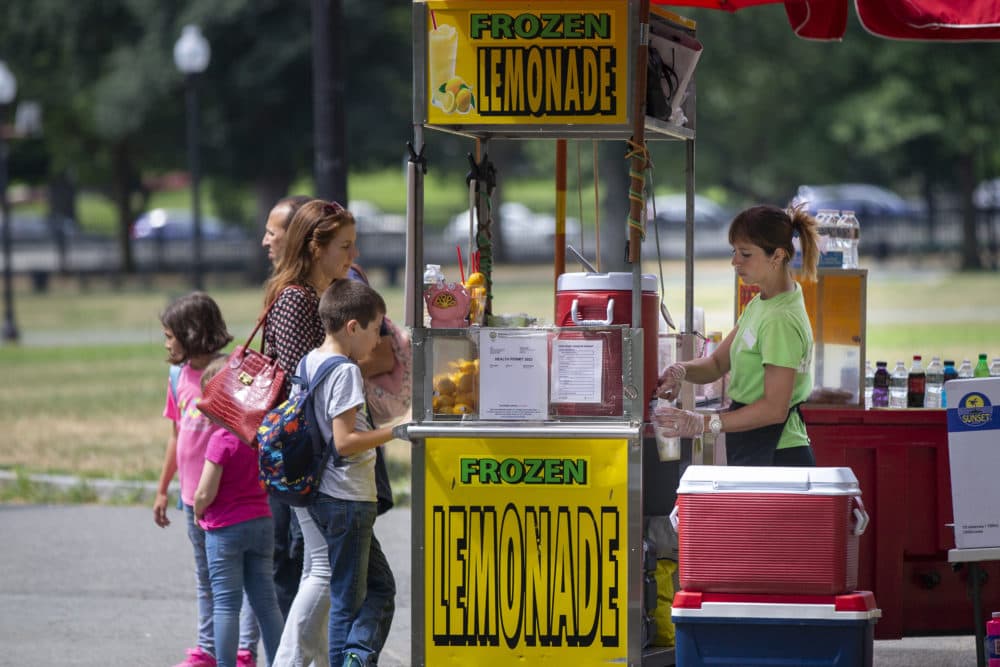 Tuesday marks what is expected to be the final day of Boston's latest brutal heat wave.
Temperatures barely dipped below 80 degrees overnight, and highs will reach the mid-90s by Tuesday afternoon. A heat advisory for nearly the entire state remains in place and is set to expire at 8 p.m.
For the most part, Tuesday will be partly sunny with a chance of showers and storms throughout the day.
The city of Boston on Tuesday will operate more than a dozen cooling centers so that anyone who wants or needs air conditioning can escape the heat. Early Tuesday at least 1,500 customers were without power, with nearly all of the outages occurring in Boston.
Dr. Joshua Baugh, medical director for the emergency department at Mass General, said last week was one of the busiest the hospital has seen all year.
"I worked a couple of shifts late last week and over the weekend and definitely saw a number of patients coming in for various heat-related conditions," he said. "Fortunately, we haven't seen a lot of people who are coming in with heat stroke, but certainly seeing a number of people who are dehydrated."
The heat wave began last Thursday, and with Tuesday's expected highs, was set to ultimately last for six days. It is the second heat wave this summer. A record-high was set in Boston Monday, with a high of 98 degrees. The previous daily record for Aug. 8 was 96 degrees.
So far, the city has seen 16 days reach above 90 degrees this year; that number should be 17 after Tuesday, according to meteorologist Danielle Noyes. As the climate continues to warm, experts say that number will only increase. Boston could experience at least 40 days above 90 degrees by 2030, and more than 60 days above 90 degrees by the end of the century.
Overnight temperatures will fall into the mid-60s, with clouds rolling in and bringing potential showers. The heat wave will break Wednesday, with mostly cloudy skies and temperatures in the mid-70s.
With reporting from WBUR's Newscast Unit and Miriam Wasser
This article was originally published on August 09, 2022.