A story about the experience of migrants, told through puppetry
The Puppet Showplace Theater in Brookline is getting ready for the Boston premiere of "Migraciones/Migrations" this weekend. The production tells the story of migrants through puppetry, live music and bilingual poetry.
Paradox Teatro's Sofía Padilla, who is from Mexico, and Davey T. Steinman, who is from the U.S., created the show partially "in honor of all the people whose needs push them to migrate far away from their homes forever."
Padilla says they use sand drawings and shadow puppets to give insight into the journey across the U.S.-Mexico border. They recently performed it in Mexico City.
"For me, to be in my country and reconnect with my people was a very special thing to do after the long pandemic," says Padilla. "It was great to just hear how people felt mirrored in some parts of the show ... Some people cried opening up to us."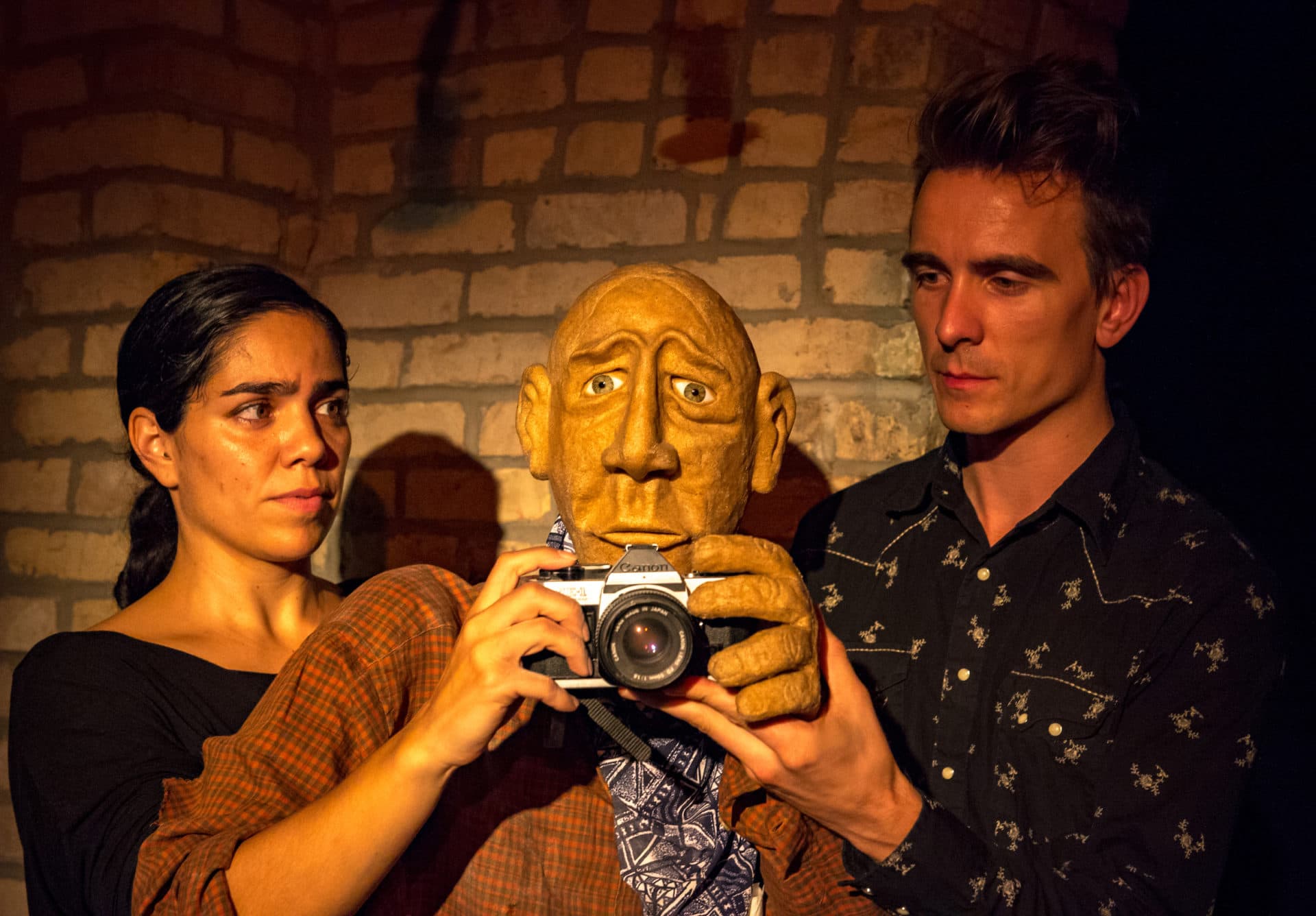 Suitcases piled in stacks on stage and a scene involving a butterfly who's interrogated by border patrol help tell the stories of constant exoduses.
"There is something magic for us in transferring emotions and breath into an object to make it come alive," she says.
WBUR's Cristela Guerra spoke to the co-directors at a rehearsal this week in preparation for performances Friday through Sunday.
What is the origin story of this show? How has it changed? 
Padilla: "We actually started this company with a suitcase version of this show [in Europe]. It was a tiny screen, tiny puppets that popped up behind the suitcase and a tiny light table to do little sand drawings. It became this big show with the human-sized puppet that now is the protagonist — Ruben, we call him. And it has evolved for many, many years.
"I guess the inspiration to talk about this subject was our fear that is still present about the increasing border tensions between our countries. Sometimes we fear that the tension will explode and then we won't be able to see each other again or to keep going with the company. But then it grew with the stories of the people and with our research."
Steinman: "Our visits to each other's countries and visits elsewhere in the world have inspired and informed our perspectives about thinking about migration and movement and those with the access or privilege to move more freely and those without. And how the refugee situation can inform other people's travels around the world. Butterflies don't need passports to fly between the U.S. and Mexico."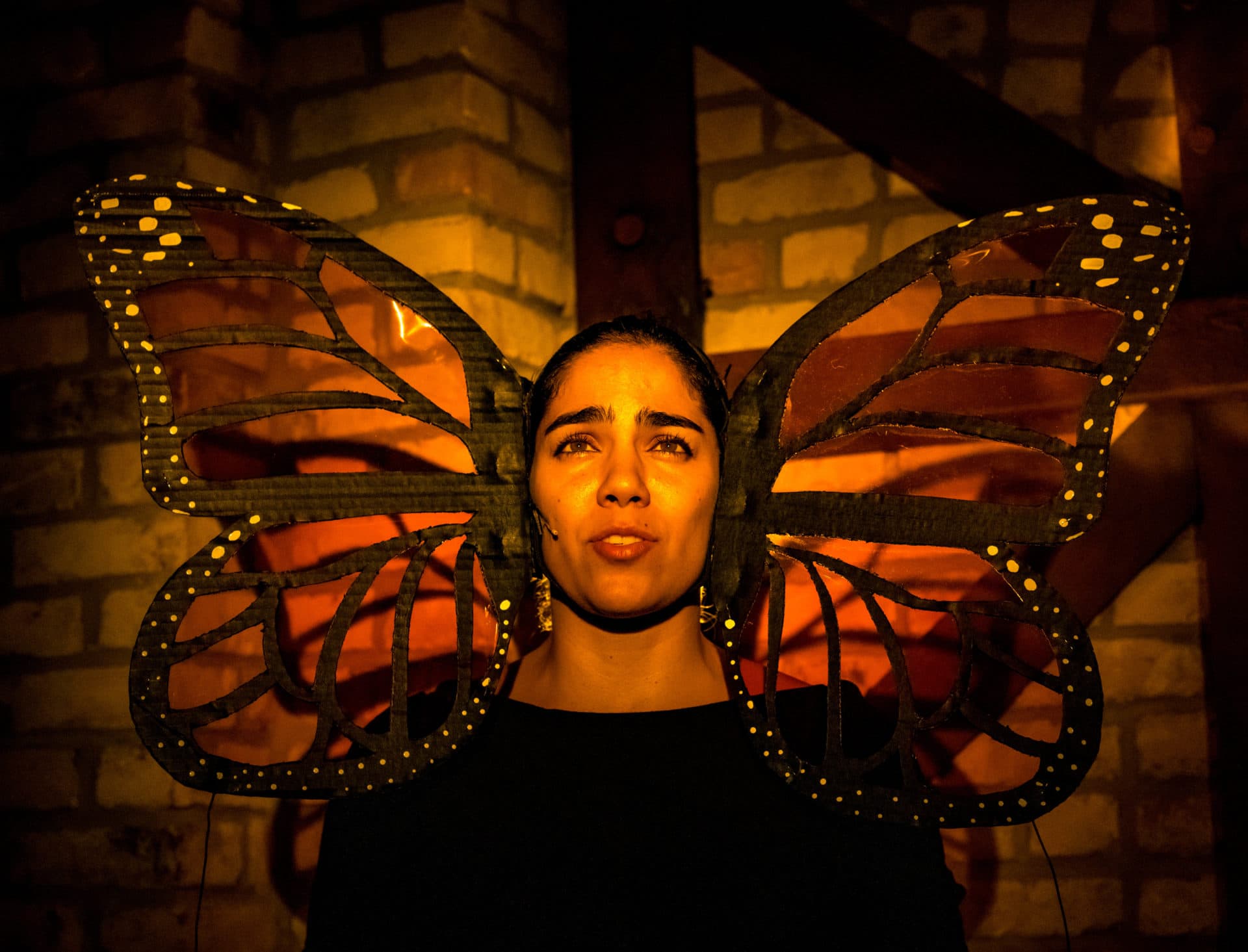 How is telling the story with puppets different from using another medium to specifically speak to this subject? 
Padilla: "We really love puppets. We always say joking that puppets can fly and actors can't. I'm an actress myself. I was in the acting conservatory in Mexico City, but then I found the puppets and it just changed my whole perspective of what theater can be."
Steinman: "You can get into deeper themes that actually can become more intimate because there's less of a barrier of judgment or critique of the acting technique or quality. I think just being aware that it's a puppet lets us get in touch with something more intimate and more emotional. And that's a great territory for live performance."
Do you remember your first experience with a puppet?
Padilla: "I was going through kind of like a love crisis for theater. When I finished at the acting conservatory, it was hard for me to find that love and passion again. I was desperately looking for a job, and there was this Cuban puppetry company that was [holding] auditions. They gave me a couple of puppets and asked me to sing a song with the puppet and then for some reason without any experience of puppetry, they took me in.
"I traveled with them for seven years. It definitely changed my life. I recovered all this love and passion for this new art that I was discovering. I started building my own puppets, and I have done puppets since then."
Steinman: "I played Smokey the Bear, 'Only you can prevent forest fires,' in the fourth grade class play. That was my first puppetry experience."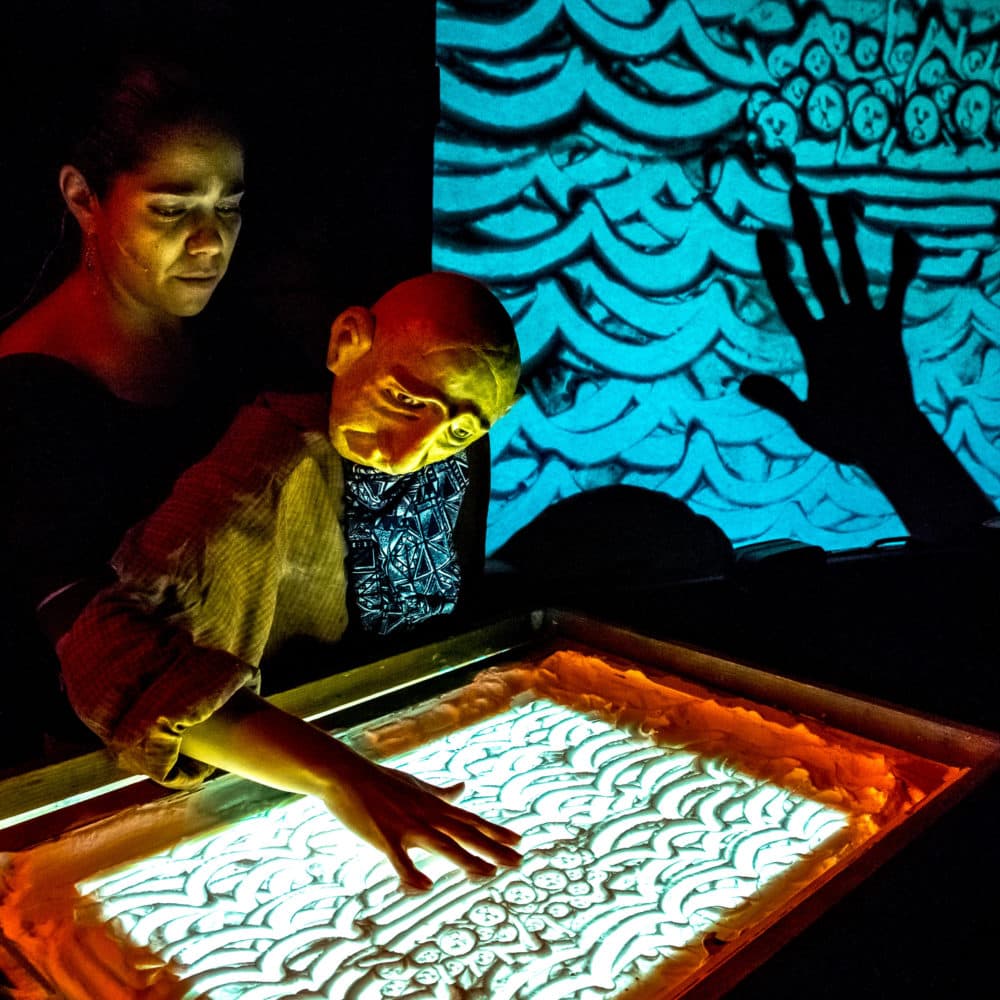 How did the ongoing politics at the border affect how you told these stories?
Steinman: "During the Trump administration, when we started working on this production, the border tensions and 'build a wall' vibe was definitely very hard in the news. Also conversations among progressives or liberals being like, 'I'm going to leave the U.S., I'm going to go to Canada,' and all that sort of thing. One of the biggest things for U.S. audiences is that they can walk away with a new insight about how difficult it is for people to legally immigrate or migrate to the U.S."
If there's one universal truth that you want the audience to walk out with, what would that be? 
Padilla: "This show is an invitation to have more compassion about people moving around the world in all different kinds of migration and situations."
This interview was edited for length and clarity.