Boston Children's Hospital deluged in harassment campaign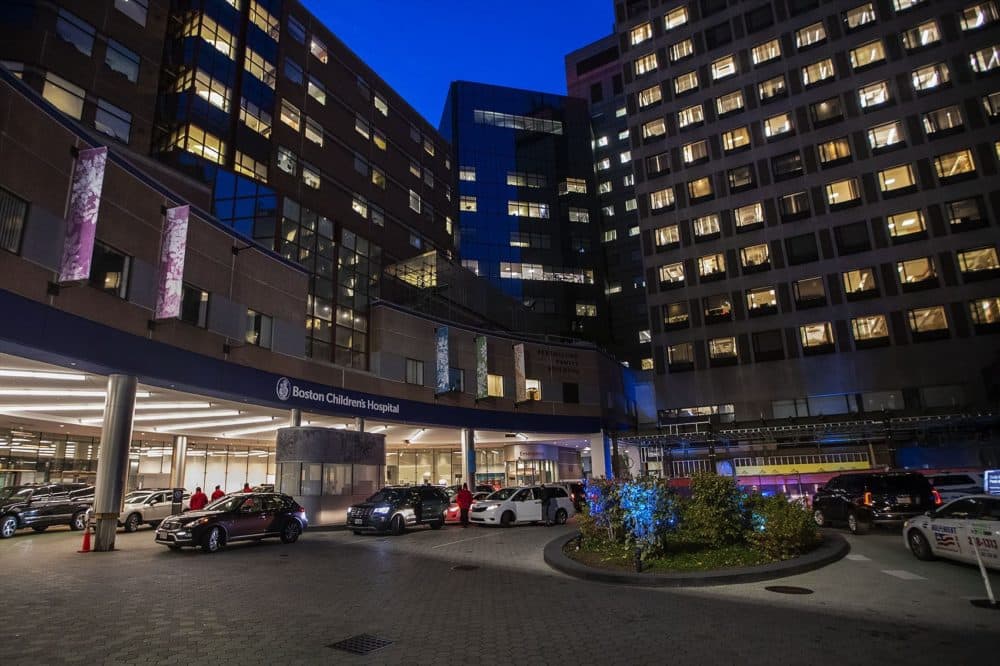 Boston Children's Hospital has become the target of a harassment campaign based on inaccurate information about its transgender surgery program. Hospital staff say the campaign includes aggressive calls, emails and death threats for some providers.
"We are deeply concerned by these attacks on our clinicians and staff fueled by misinformation and a lack of understanding and respect for our transgender community," the hospital said in a statement. "We are working with law enforcement to protect our clinicians, staff, patients, families, and the broader Boston Children's community and hold the offenders accountable."
Boston Police say they are investigating the reported threats and U.S. Attorney for Massachusetts Rachael Rollins says she is concerned.
"People are permitted to agree or disagree," Rollins told WBUR's Radio Boston. "But when it crosses into the level of threats, that is when we are potentially going to have a law enforcement response to this incident."
The campaign started last week with criticism of a video posted on the hospital's website about hysterectomies. Several conservative social media accounts shared posts about the video on Twitter. The hospital performs hysterectomies on patients 18 and older, but not on children as some of the posts claimed.
Surgeons at Boston Children's have said they would consider performing other procedures, including phalloplasty, or penis construction, on 17-year-old male transgender patients. But hospital staff say that hasn't happened because no 17-year-old has met required legal and other criteria.
The social media critique is expanding this week to include other hospitals that offer transgender health care for minors and the nature of that care.
Providers at Boston Children's began treating transgender youth in 1998. The hospital says it is proud to have opened the first trans health program in the U.S. for adolescents in 2007. Hospital staff say the harassment underway this week is unprecedented.
It comes as more conservative leaning states take steps to restrict transgender care for children and adolescents.
Some Boston Children's staffers say the campaign is affecting patients who can't get through to speak to providers.
This article was originally published on August 16, 2022.