Film quietly resumes at the MFA with the return of the Boston French Film Festival
Like other arts institutions at the onset of the pandemic, the Museum of Fine Arts halted all public programs, including film exhibitions. An August 2020 layoff of 57 staff members made film's future there look less certain if not downright dire. A few months later, the museum reopened its galleries, but kept film programming on hold.
After two years in the dark, slowly, and somewhat quietly, moviegoing has resumed at the MFA. Kristen Hoskins says the program is in a trial period, in the process of rebuilding.
Prior to the pandemic, Hoskins served as the museum's head and curator of public programs — a role that no longer exists — with nine full-time staff members. She and MFA head film curator Carter Long, both affected by the layoff, then created a new company which produced last year's Boston French Film Festival, among other arts events; their business, Department of Time and Space, has since folded. Hoskins rejoined the museum as the director of lectures, courses and community celebrations in February 2022. Currently, she and one other full-time staff person manage those events, plus film and concerts.
The first indoor screenings took place in June as part of the Roxbury International Film Festival. According to Hoskins, from now through at least November, the museum will host films about three days per month. Prior to the pandemic, they hosted daily screenings. This announcement coincides with the return of one of the museum's flagship in-house festivals, the Boston French Film Festival. Hoskins tapped former MFA assistant film curator Katherine Irving as an independent contractor to make this year's selections. From Aug. 18-21, the festival showcases a petite but powerful lineup of seven contemporary French language features.
Despite his alleged nefarious and potentially criminal off-screen behavior, Gérard Depardieu appears twice in the riveting slate, notably playing a version of himself as a spoiled but vulnerable movie star, Georges, in "Robust (Robuste)." When Aïssa (Déborah Lukumuena) agrees to fill in as his temporary security guard, the pair strike up a tender, if unexpected, bond.
Lukumuena, who drew critical praise for her breakout role in 2016's "Divines," more than holds her own opposite France's biggest movie star. "Robust" impresses Irving for "passing the torch to an up-and-coming actor who will be a real powerhouse going forward."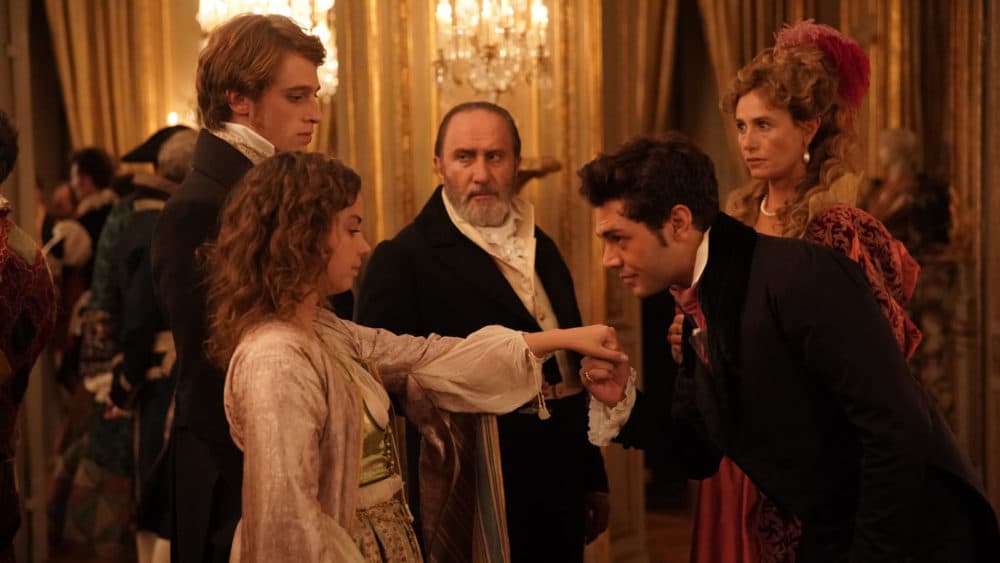 Depardieu plays a more predictable supporting role as a bombastic publisher who pushes profits over truth (sound familiar?) in the timely period drama "Lost Illusions (Illusions Perdues)," based on Honoré de Balzac's novel. Whereas the aspirational qualities of "Downton Abbey" or "Bridgerton" might elide heavy-duty class analysis, while still fanciful, "Illusions" comes down hard on capitalism's corrupting influence on media and artistic expression. It also captured the French imagination, winning seven César awards, including Best Film. "It's very like the French to take a fluffy genre and give it political resonance," says Irving.
When choosing this year's films, Irving used a guiding principle: "They have to have something unique to say about the time we're living in." For her, the message in "My Life in Pink (Ma Vie en Rose)" about gender's nebulousness, still resonates after 25 years. The 1997 queer classic resists showing any identity confusion from its trans lead, 6-year-old Ludo. Instead, Irving points out, "everyone else in the film needs to catch up." She says she always wanted an excuse to show this memorable film (it screens on 35mm) because of its sweetness, levity and "surreal daydreams in candy colors."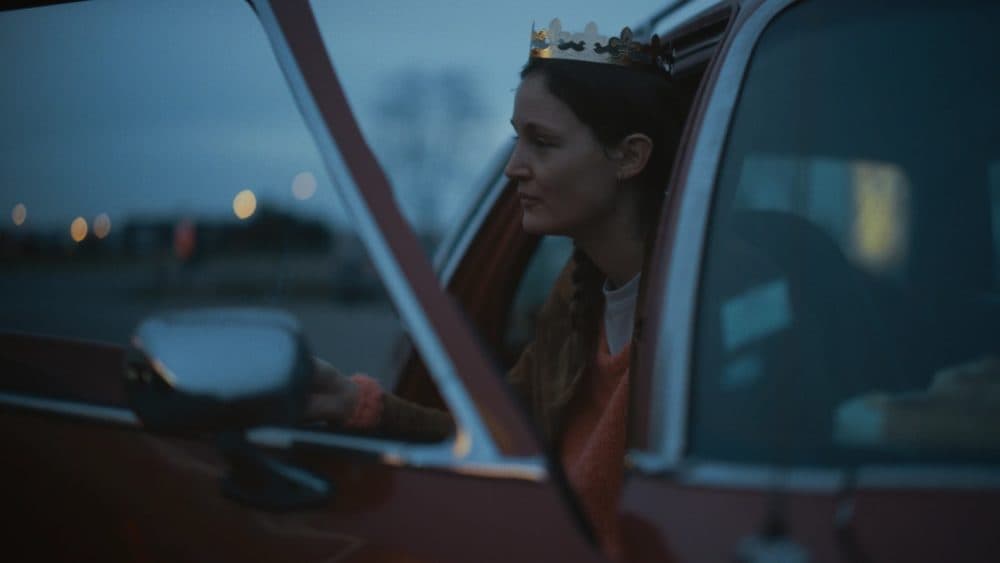 One of the riskier choices, tonally and formally, "Hold Me Tight (Serre Moi Fort)" closes this year's festival. Vicky Krieps brings an airy, hunched devastation to whatever has broken up her family. The fragmented narrative frequently disrupts family chronology, suggesting lives that could have been lived if only circumstances had differed. A mystery, or withheld secret, propels the story, making it counterproductive to spell out here. Krieps manages to appear hollowed by absence in one moment, then swelled with unconditional love the next. Ultimately the story, directed by Mathieu Amalric, attempts to capture the unevenness of grief, which Irving says rings true for so many of us right now. Together these and the three remaining titles offer an emotional realism often present in French cinema and for Irving, a cathartic and satisfying way to process pandemic or other trauma.
As Hoskins looks ahead, she says she's thrilled to bring back pieces of the film program to the MFA. However, she explains, "We're not trying to do exactly what we did before." Rather, with limited staff, and an eagerness to rebuild festival partnerships threatened by the pandemic, she says they'll be testing the waters, monitoring ticket sales, and asking, "What can we offer that people need?" By the end of 2022, moviegoers can look forward to a fall showcase from the Boston Women's Film Festival, the return of the in-house Festival of Films from Iran as well as the community-curated Boston Palestinian Film Festival and Boston Turkish Documentary and Short Film Competition. Beyond that, Hoskins says she hopes the program, and its staff support, will grow in the coming year. But she doesn't know for sure.
What she does know, she says, is that community engagement is key. Calling herself more conduit than curator, she considers the role of museums in public life. "We all belong here," she says. She wants curatorial power "to rest with other people."
---
The Boston French Film Festival runs Aug. 18-21 at the MFA.