Gentrification gets a jazz beat in Gloucester Stage's production of 'Paradise Blue'
The power of poetry is undeniable. The best poets can take life's seemingly mundane details and tease out the brightest bits. In Dominique Morisseau's "Paradise Blue," an ambitious tale centering on jazz and gentrification, poetry means everything to a quiet hard-working character whose existence is overshadowed by her musician boyfriend, Blue.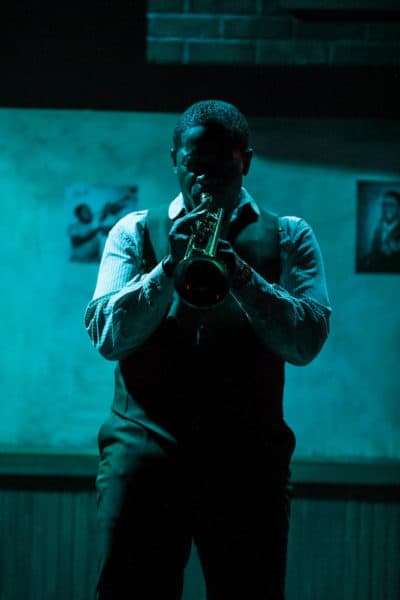 The play at Gloucester Stage Company (through Sept. 18) focuses on Blue (Durrell Lyons), the owner of the jazz club Paradise Blue in Detroit's Black Bottom neighborhood. Pending gentrification threatens to put Blue and other entrepreneurs in the predominantly Black area (which was destroyed in the 1950s and '60s for redevelopment) out of business. But the club is a staple in the community that feels like home and friends of the zoot-suit-wearing Blue don't want developers' greed to take over their neighborhood.
Gentrification is a worthy foe to fight, but "Paradise Blue" seems like it's stretching to tackle much more. There's love, heartbreak, unrealized dreams, violence, and systemic racism. For instance, Blue's girlfriend Pumpkin (Destiny Deshuan Washington) takes comfort in serving others and doesn't have clear dreams of her own. She works tirelessly to keep the club pristine while reciting the lovely language of the late Georgia Douglas Johnson's "The Heart of a Woman" with aching earnestness. There's a sauntering and mysterious Ms. Silver (Alexandria Danielle King) who shows up to rent a room with no man on her arm and a gun in her bag, and there's the bubbling anger and frustration of Blue that pianist Cornelius (Dereks Thomas) chalks up to Blue's quest to be mighty. "But the world makes him small," Cornelius says. "It's the cost of being colored and gifted."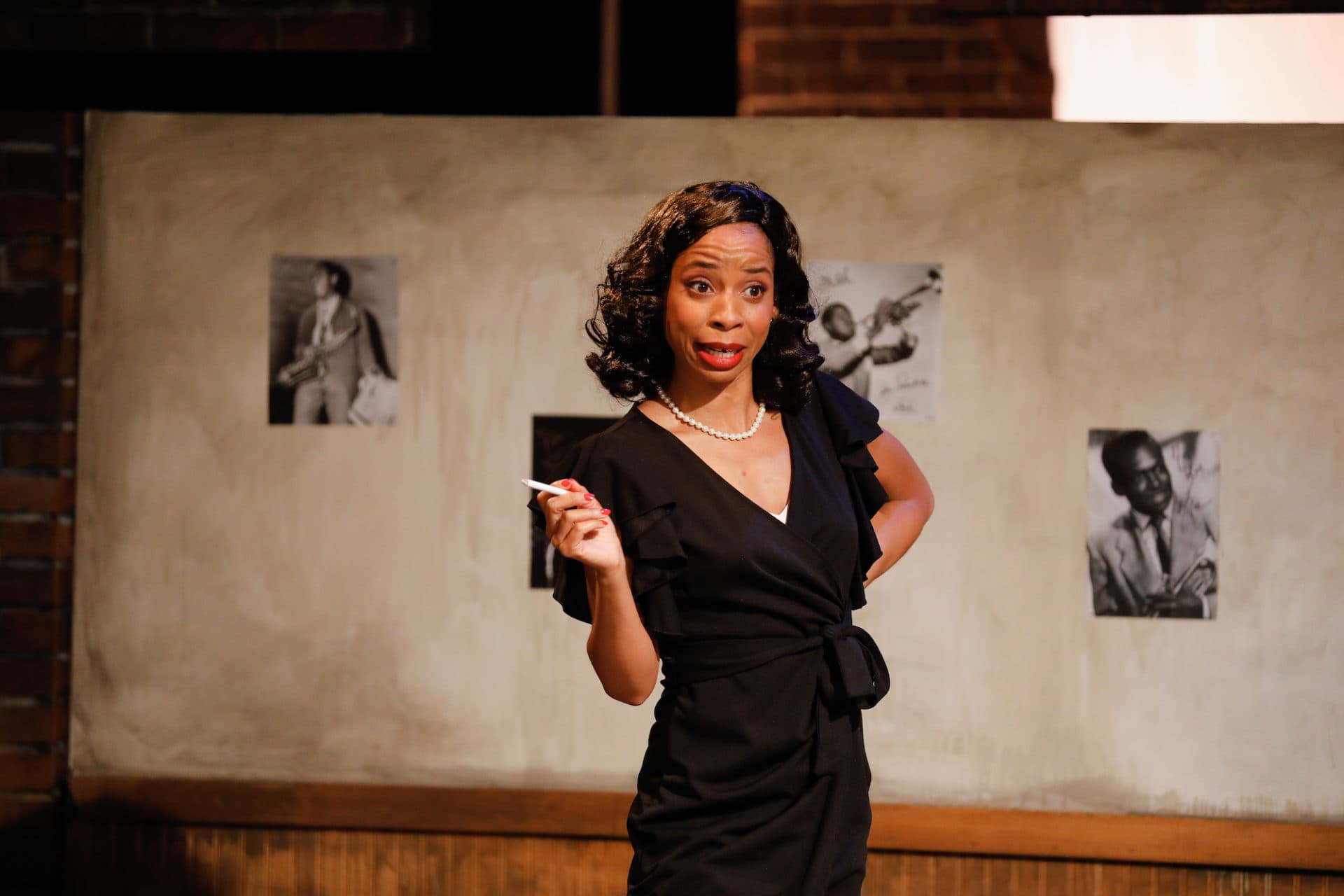 Amid the sadness and darkness in the once vibrant club with fantastic set design by Janie Howland, the respect and reverence for music bring some balance, along with some comic relief between Percussion Sam (Darian Michael Garey) and Pumpkin. Even though the story is focused on Blue, it's Washington's Pumpkin and King's Silver who steal the show. Pumpkin goes out of her way to be helpful and kind and rarely complains, but her untapped greatness is felt when poetry spills out of her. King's Silver is the talk of the town with her slow drawl, deliberate gait and hard-earned wisdom. But the budding friendship between the two helps them see that they're not as different as it might seem.
The accomplished Morisseau, a 2018 MacArthur Genius award winner, has written several tales about her native Detroit, including the thrilling "Ain't Too Proud: The Life and Times of the Temptations," "Pipeline" and "Skeleton Crew." Morisseau stays true to her brand of storytelling in "Paradise Blue," where the characters' individual plights point back to more considerable societal challenges.
Ultimately though, Blue's story feels a little undone. A few measures of horn-playing and a couple of emotional scenes only touch the surface of what's really happening with Blue. The audience learns more about his character from others onstage rather than Blue himself, and what he's seen and contending with might be more impactful if he got to tell his own truths. What's most compelling about the story for this audience member is the demolition of the once thriving neighborhood and all the livelihoods the destruction extinguished.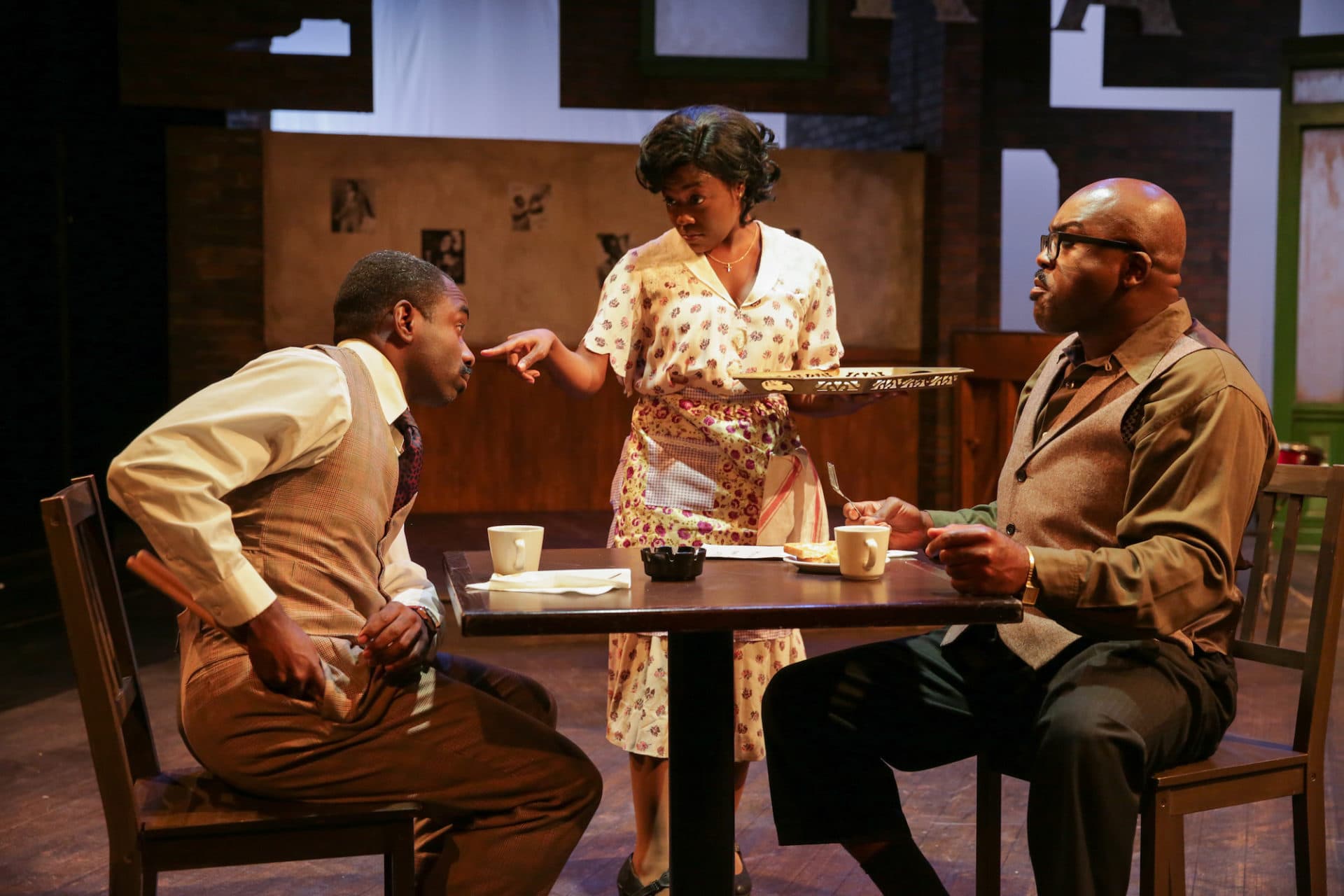 ---
"Paradise Blue" runs through Sept. 18 at the Gloucester Stage Company.