Quentin Palfrey drops out of AG's race, endorses rival Andrea Campbell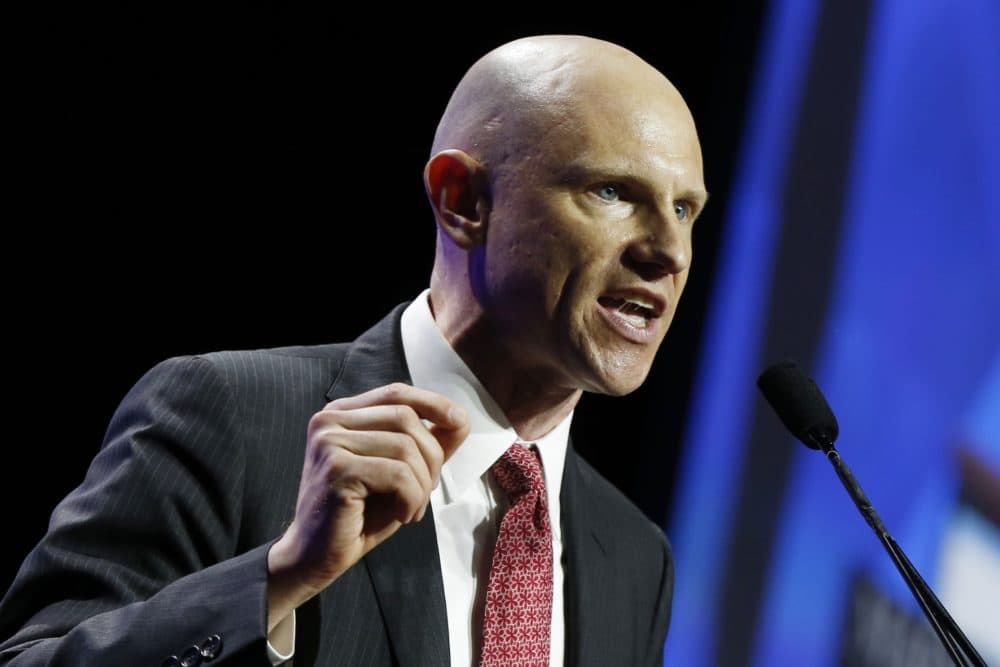 Quentin Palfrey, who just months ago won the state Democratic party's official  endorsement for attorney general, ended his campaign Tuesday.
Palfrey, a former assistant attorney general, struggled to catch up to primary opponents Andrea Campbell and Shannon Liss-Riordan in recent polls.
"When it became clear to me that I wasn't going to be next attorney general, and that became clear to me in the last couple of days, it was important to me to think about who would be best situated to lead the office," Palfrey said in an interview Tuesday.
He said he respects both his opponents, but decided to endorse Campbell for the position.
"I do think that a lot of the things that I've been working to accomplish here are things that she cares a lot about," he said. "So I thought there was some value in this moment, where the race is pretty tight, in saying so."
The decision to endorse Campbell was a change in tone from Palfrey, who spent much of the race attacking her for receiving support from Super PACs.
"I stand by what I said," Palfrey told WBUR Tuesday. "But I also think that there are some structural challenges that, you know ... I would put my attention on in trying to fix."
Liss-Riordan's campaign quickly criticized Palfrey's decision.
"It's disappointing that Quentin Palfrey would choose petty insider politics over people," campaign manager Jordan Meehan said in a statement. "It's a shame he's willing to throw that away to curry favor with political elites."
Campbell has the support of many prominent Massachusetts politicians, like outgoing Attorney General Maura Healey, Congresswoman Ayanna Pressley, and Senator Ed Markey.
But Liss-Riordan recently received endorsements from Senator Elizabeth Warren and Boston Mayor Michelle Wu.
The primary is Sept. 6, but early voting has already begun. Data from the secretary of state's office show voters cast a combined 255,479 mail-in ballots and in-person early votes in the Democratic primary as of Tuesday morning.
This article was originally published on August 30, 2022.