Robert Brown, who led Boston University since 2005, will step down next spring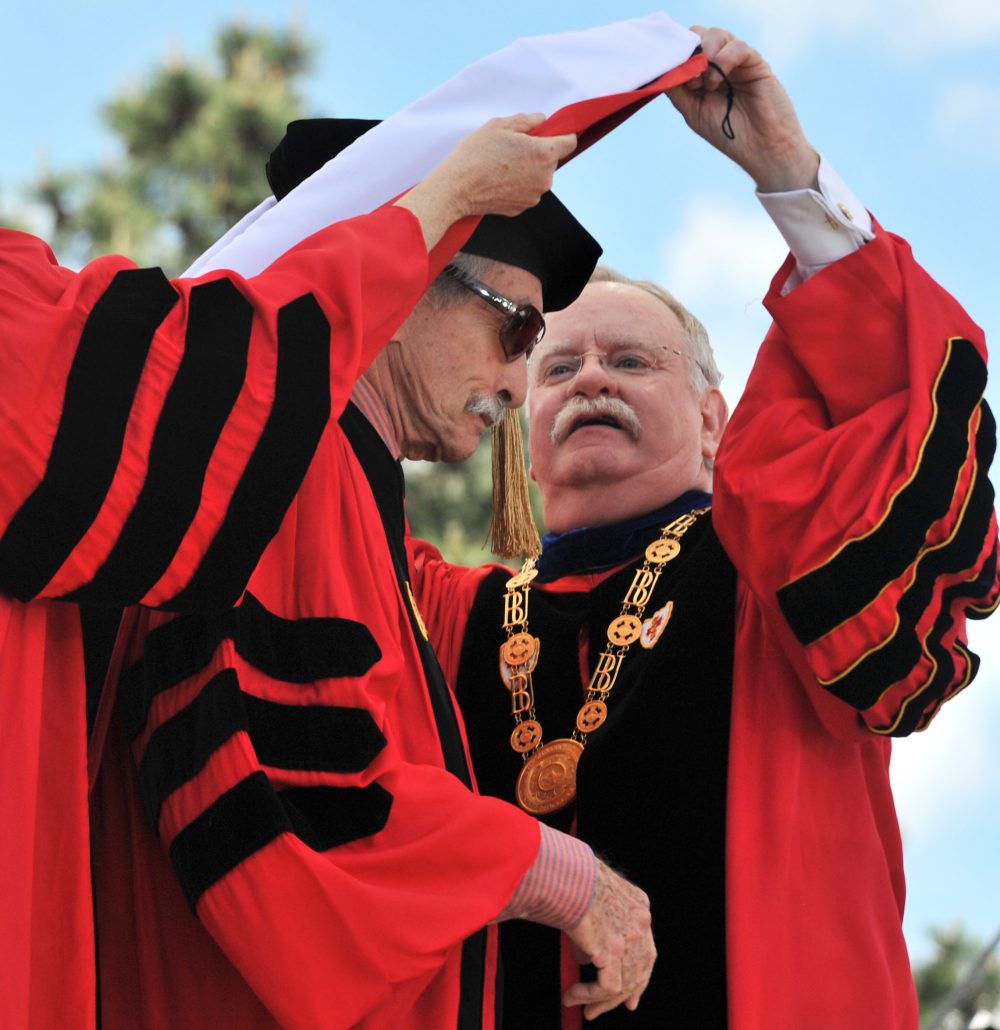 Robert Brown, who has led Boston University for nearly two decades, will step down at the end of this academic year.
In a letter sent to the Boston University community Wednesday, Brown wrote that his "longevity in the position and the natural rhythms of the University have led me to the conclusion that it is time for me to step aside." He also noted the university's strength as a major research institution, and its growth in diversity and financial aid, as among his proudest accomplishments.
Brown is beginning his 18th year as president. During his tenure, he has overseen an institution solidifying its place as one of the region's largest.
Its endowment — just under $800 million in 2005 — nearly quadrupled during his tenure to over $3 billion in 2022. The university added roughly 3,000 graduate student seats in the same time period, expanding an online MBA program through its Questrom School of Business, and shaping a new high-rise hub for its three-year-old Faculty of Computing & Data Sciences on Commonwealth Avenue. Boston University also owns the broadcast license for WBUR, which maintains editorial independence.
In terms of its "sticker price," the university is among the region's most expensive, with an estimated $79,760 in annual tuition, fees, and room and board for undergraduates. But the average price paid by students who receive scholarships or grants is far lower — around $29,000 — and about the same as it was in 2008.
Brown is the latest in a wave of university leaders in greater Boston set to leave their posts in the next 12 months. Lawrence Bacow at Harvard and Tony Monaco at Tufts are also planning to step down in the summer of 2023, while L. Rafael Reif, MIT's president, will finish work at the end of this calendar year.
Brown came to BU in 2005 from across the Charles River: Most of his academic career was spent as a professor of chemical engineering and provost at the Massachusetts Institute of Technology. In his letter, he announced that he plans to take a sabbatical after stepping down, then join BU's faculty of engineering.