13 art exhibits to explore this fall

Lazy summer days are morphing into cooler, crisper ones. That means, to our glee, that it's once again time for the fall art season. This year, local museums are offering exhibits revolving around such themes as childhood, food justice and the environment. There's an opportunity to glory in the graphic and arresting presidential portraits of Barack and Michelle Obama, the last stop of these official commissioned paintings in a long national tour, as well as a chance to delve into the wild and wacky world of American alternative comics. Choose your theme and keep your eyes and mind wide open!
Through Oct. 30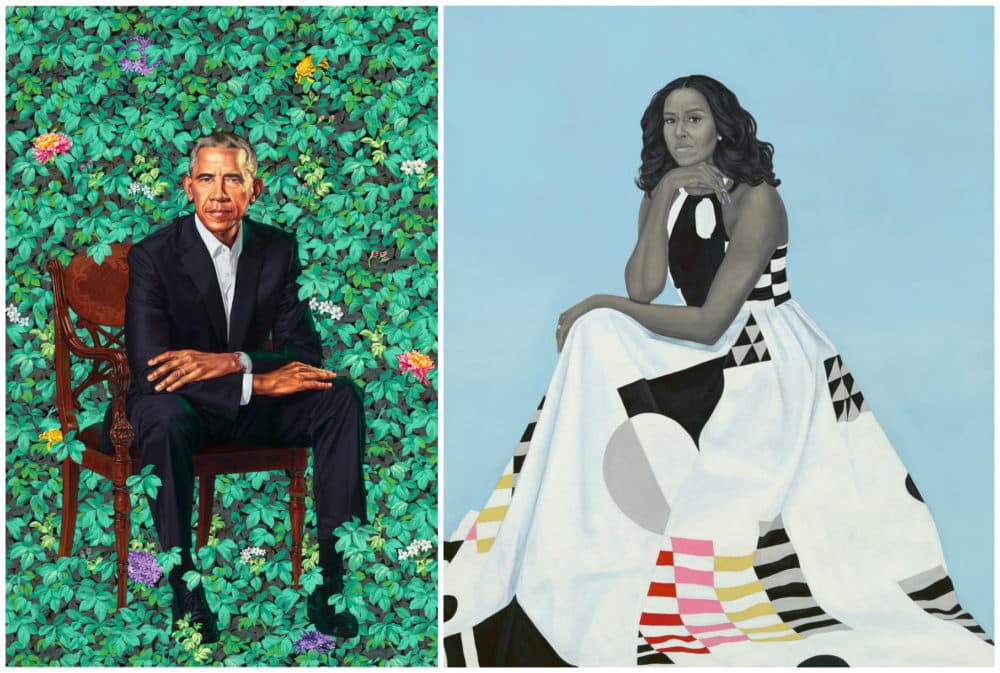 We mentioned this show in our Summer Arts Guide. We're mentioning it again since it's a rare chance to see two paintings representing a dramatic departure from the staid and stilted presidential portraits of years past. Famed African American painter Kehinde Wiley paints Barack Obama — tieless, arms resolutely crossed while seated, floating amidst a vivid background of chrysanthemums, jasmine and African blue lilies. Each plant symbolizes, respectively, the former president's ties to Chicago, Hawaii and Kenya. Acclaimed African American portrait artist Amy Sherald, on the other hand, paints former First Lady Michelle Obama in a flowing geometric print gown, her chin resting lightly on her hand, her eyes determinedly fixed on the viewer. Both portraits garnered immediate praise when they were unveiled in 2018 thanks to their distinctive, stylized looks. Critics raved that they were a revitalization of the very art of portraiture. Now, after more than a year on tour in which the paintings continued to inspire wherever they were shown, New Englanders get a chance to coo the final "oohs" and "ahhs."
Accompanying this exhibit is a presentation of portraits of leaders from the community — submitted by people of all ages and walks of life — spanning drawing, painting, watercolor, collage and photography. It's a reminder that some of our greatest leaders aren't necessarily found in the Oval Office.
---
Oct. 9-Jan. 16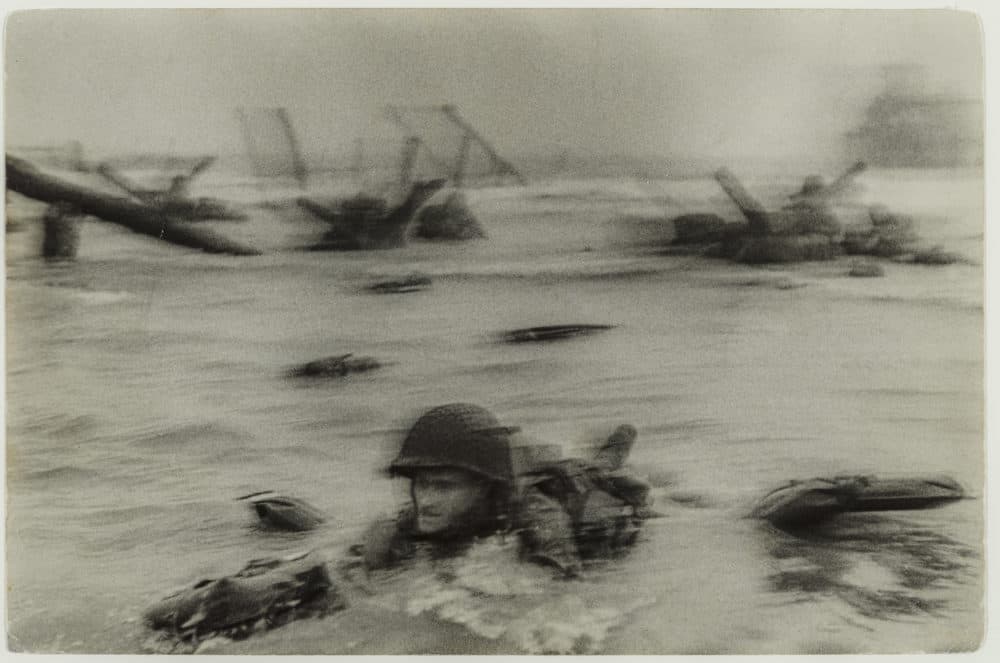 A third show running at the MFA involves not painting, but photography. In "Life Magazine and the Power of Photography," we revisit some powerful photographic images published during the magazine's heyday from 1936 to 1972. For those too young to recall, Life was once a juggernaut of its time, shaping narratives and American views on such weighty topics as war, race, technology and national identity. Pre-Instagram, Twitter and Facebook, it was a touchstone through which much of America could find its way to a common set of facts.
Featuring more than 180 objects, including photographs, contact sheets, internal memos and layout proofs — among them Neil Amstrong's photographs of the moon landing and Charles Moore's photos of the Birmingham civil rights demonstrations — the exhibit encapsulates both the tragic and celebratory moments of American life over the last 100 years. In addition to photographs and artifacts, the show will include three immersive contemporary multimedia installations created by working artists, including screen prints and photographs, exploring the biases and systemic racism embedded in contemporary media.
---
Oct. 22-April 9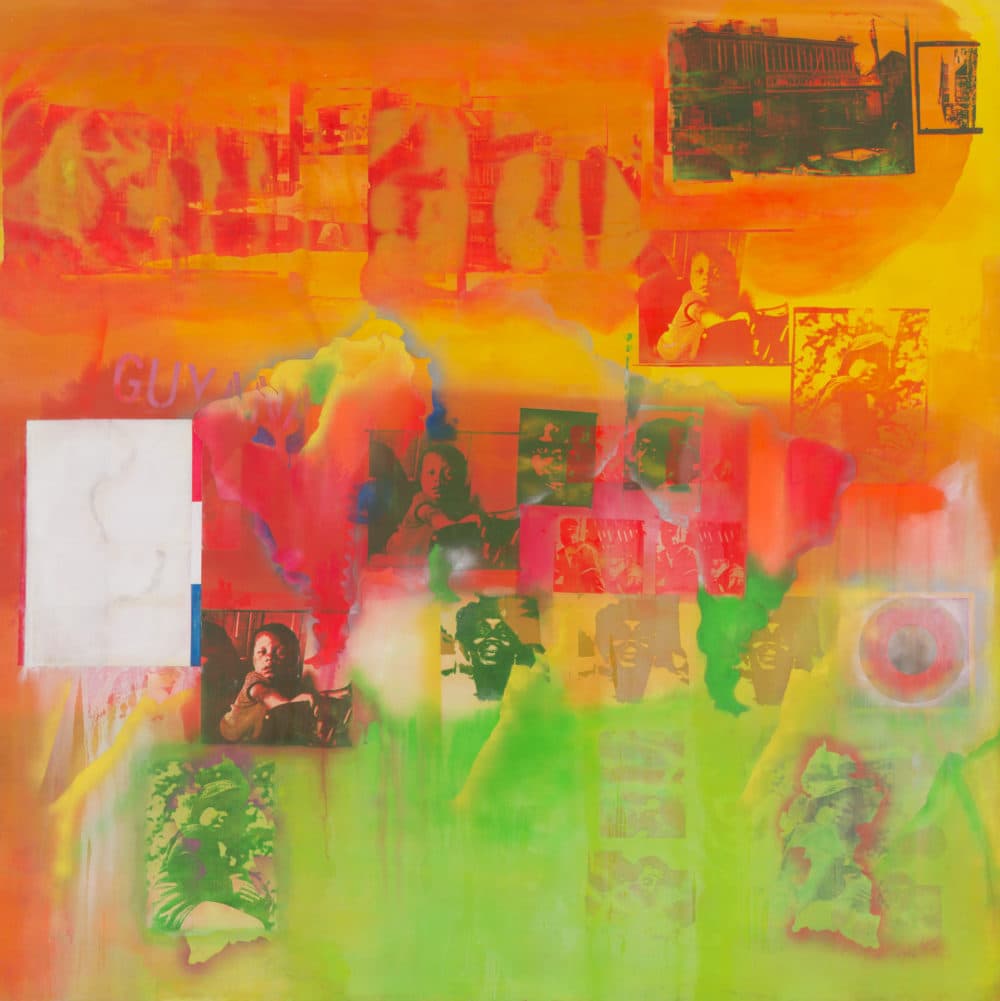 Also at the MFA is another artist of color, this time in abstraction. "Frank Bowling's Americas" is the first recent major survey of the work of a British Guiana-born artist who has made a mark in the titanium white world of modern abstraction.
Bowling lived in New York for nearly 10 years in the mid-1960s. During that time, he was thrown into a vibrant art scene in which abstract painting dominated hip, downtown Manhattan galleries. Meanwhile, uptown, Black artists debated their own place and responsibility in the world of modern art. This show features more than 30 Bowling works, vast color-infused canvases, made while the artist lived in the U.S. (he now lives between London and New York), demonstrating how his practice was influenced by American movements like Pop and Abstractionism. Worth visiting for its sheer rarity, the show is sure to be an introduction of a historically important yet under-appreciated artist, still living and working today.
---
Oct. 6-Feb. 26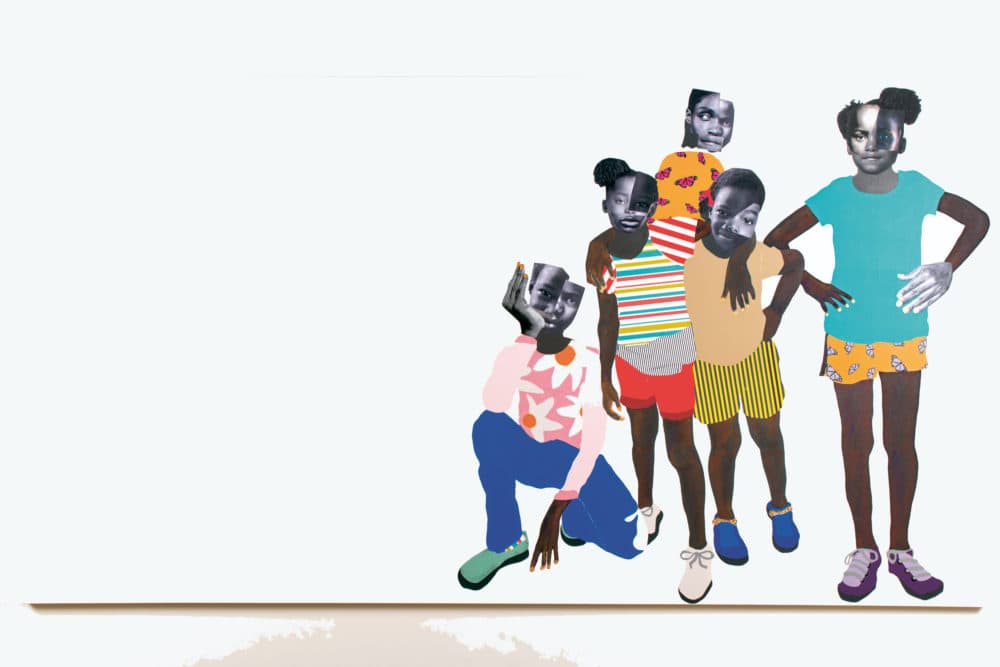 Across town, the ICA is offering a collective show bringing together approximately 30 artists working from the early 20th century to today. The show surveys the collective artistic imagination inspired by children, with particular attention to their unique ways of seeing the world, across time, culture, economics and varying aesthetics. Some works depict images of children, as in Deborah Roberts' joyful abstract acrylic and collage work "Sisterly Love," while others employ children as co-creators, as with Oscar Murillo's "Frequencies," a long-term international arts project with Clara Dublanc initiated in 2013, that sends pieces of raw canvas to schools around the globe with the sole requirement that they be affixed to school desks for a semester. We get to see what comes of it all. More than anything, the exhibit is a reminder that childhood is a joyful, raw and vulnerable time with fundamental consequences for how society evolves.
---
Nov. 5-Jan. 21, 2024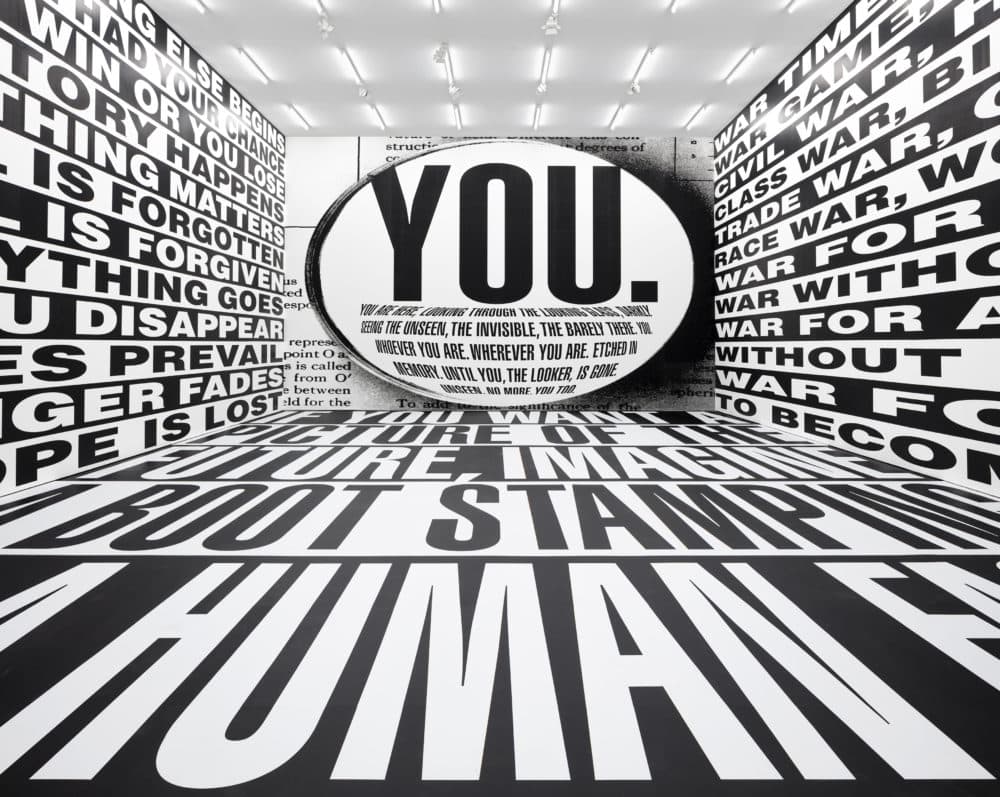 Also at the ICA is a new, yet-to-be-revealed commission from Barbara Kruger who has created large-scale provocative graphic works for the last 40 years. Art aficionados know her best through iconic works like her 1987 piece "Untitled (I shop therefore I am)," and "Untitled (Your body is a battleground)," 1989. Given legal and political developments this year, including the Supreme Court's overturning the constitutional right to an abortion, we can guess what topic she may choose to take up this time. Combining black and white photographic images with pithy short texts on solid bars of color, her works address viewers directly, using personal pronouns like "you" and "me." All the while, she confounds who exactly is doing the talking. Building a practice around women's rights, identity, consumerism and capitalism, her work could hardly be more relevant than right now.
---
Nov. 12-April 23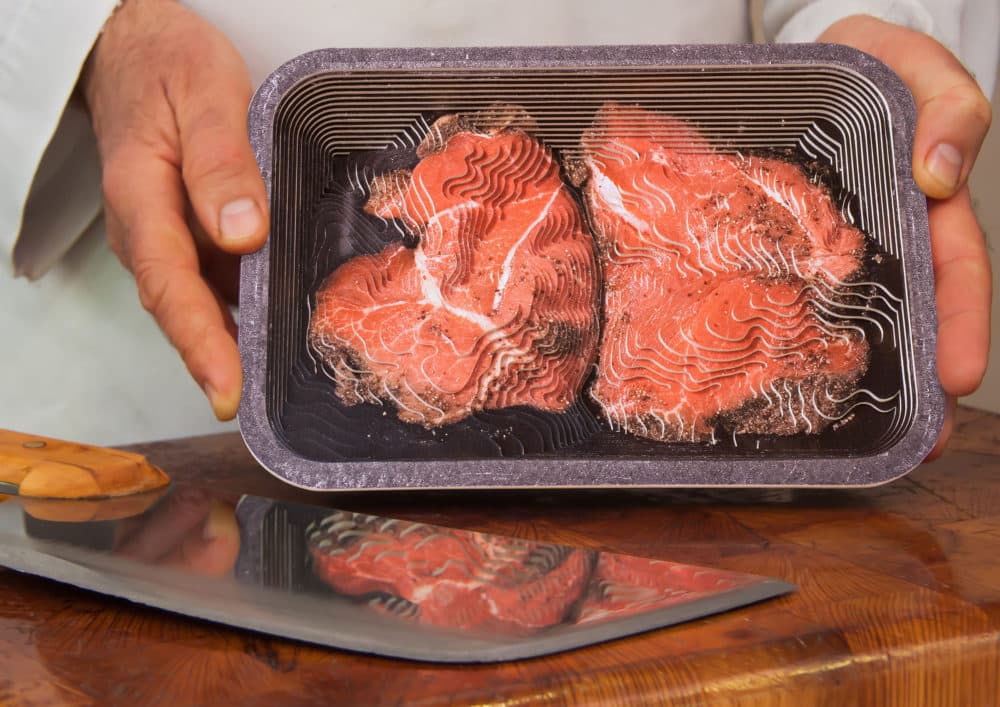 In a world of droughts and floods driven by climate change, the issue of food insecurity is a really big deal. Now Fuller Craft addresses this pressing issue by looking at disparities in food resources, exploring myriad contributing factors such as economic inequality, structural racism, corporate agricultural practices, food waste, climate change and domestic and geopolitics. The show is a traveling exhibit originating with Contemporary Craft in Pittsburgh. The exhibit uses art's transformational possibilities to invite viewers to better understand the problem and inspire change.
Also at Fuller Craft is "Daniel Jocz: Permission Granted," which runs Sept. 17-May 14. To read more about his playful and irreverent jewelry designs, check out our Summer Arts compilation where we go into more detail about a gem of a show.
---
Oct. 21-Feb. 26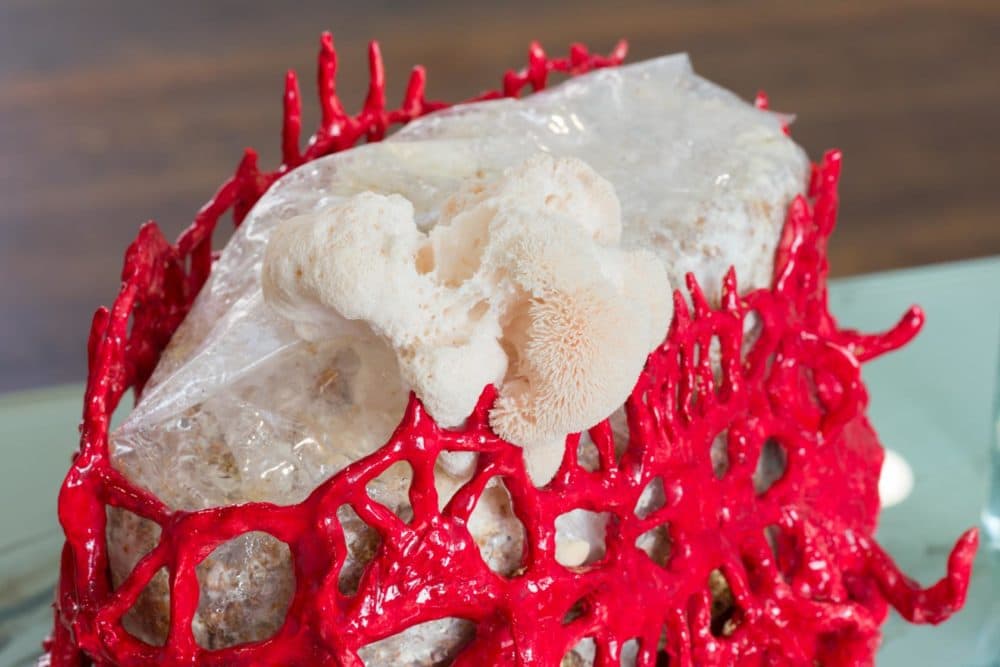 What in the world is going on?
This show, featuring the work of more than a dozen international artists, examines exactly that question, looking, in particular, at how organisms of different species live together and thrive because of it. Symbionts include such living organisms as the bee and apple blossom, that mutually need each other to survive and thrive, as well as microbial organisms in the oceans, soil and atmosphere. Many survive and prosper due to their mutual dependence on one another. Some symbionts can be parasites, predators or pollinators, but the main point is that we all need each other.
In this exhibit "bio artists" use living organisms like fungi or bacteria in their work, exploring what it means to be interdependent and collaborative. It turns out that most of the genetic material in bodies we consider human, is not actually human, but rather bacteria, fungi and virions. Picking up on this, the show takes the idea one step further, offering works that engage a biosphere in which nothing is purely what it seems, but rather, a combination of things.
---
Beginning Oct. 22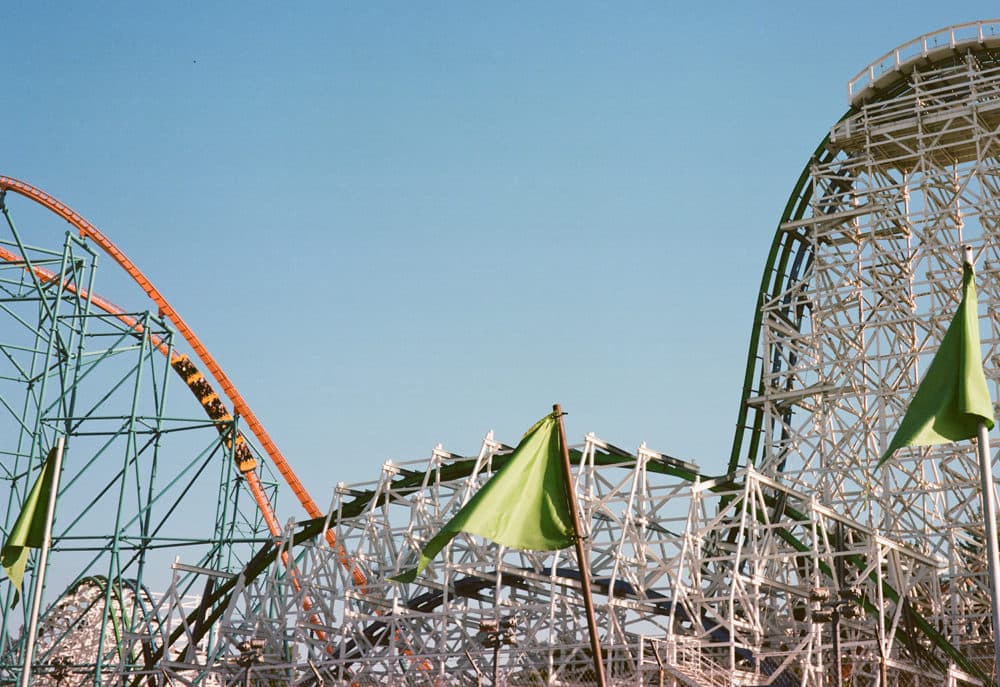 Did you ride a roller coaster last summer? If you missed out, you'll have an opportunity to experience one again, this time in an entirely new context — roller coaster as art installation. EJ Hill creates a massive installation based on the loops and runs of this ride. Hill's habitual oeuvre is to explore everyday forms as an entrée into discussions on race, religion, education and politics. American amusement parks have been a stage set for the same prejudices and discrimination that infuse every other part of society. Hill's work considers the amusement park as a place of racial segregation, alluding to how even joy is lacking social equity.
---
Through Dec. 4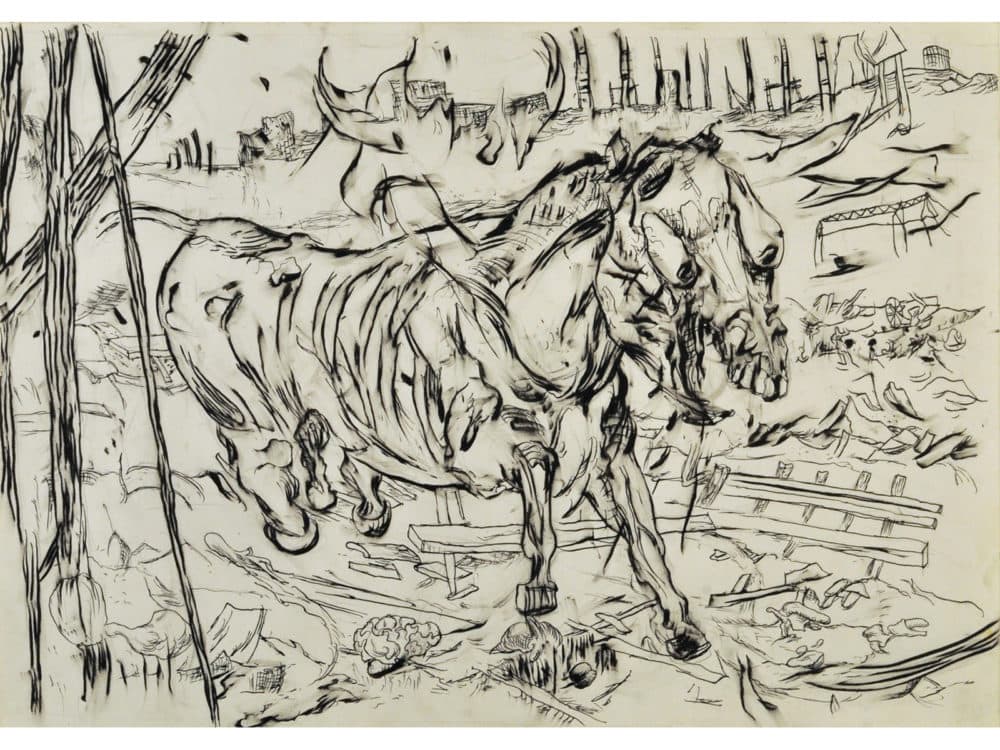 Today, comic books may be widely accepted as both literature and art, but it wasn't always this way. Towards the end of the 20th century, comic book artists were fighting for recognition of their artistry and self-expression in a world beyond just laughs.
This exhibit — featuring original art, printed comics and other artifacts — offers more than 120 works by 40 artists appearing in the magazine Raw and the anthology Weirdo between 1980 and 2000. Raw promoted comics as experimental art worthy of galleries and bookstores while Weirdo took on an outsider's stance through self-disclosive, self-critical narratives. The show will include work by noted comic artists such as Robert Crumb, Art Spiegelman, Lynda Barry and Gilbert Hernandez, among others.
---
Through Dec. 4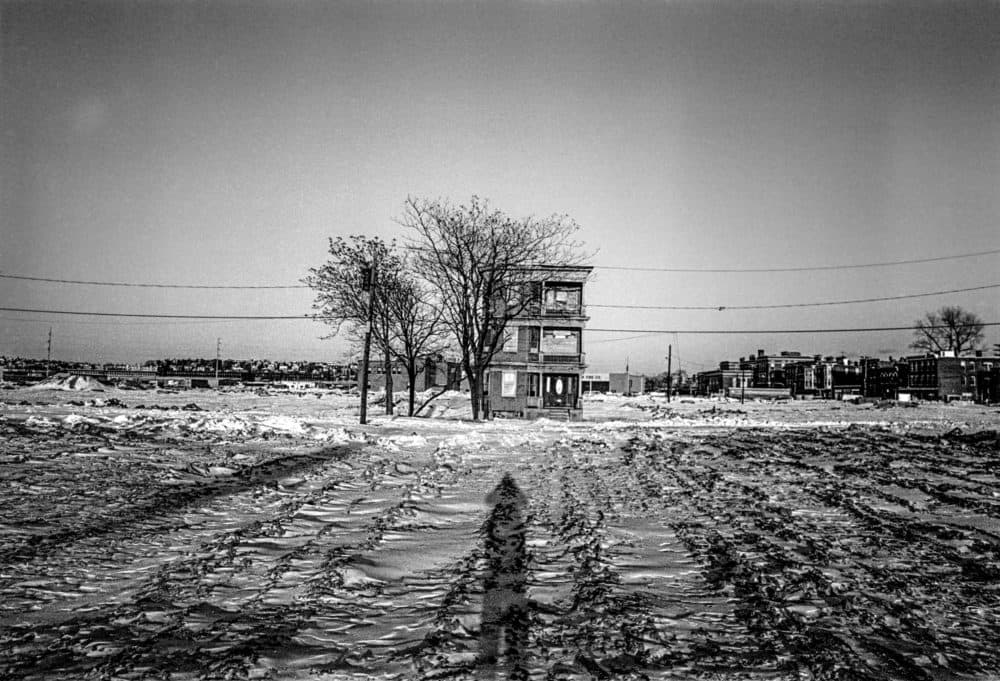 While at the McMullen, it's worth visiting this second exhibit documenting the demographic and social changes in one of the Greater Boston area's most diverse, hardscrabble towns which has, in more recent years, also attracted a cadre of artists and others priced out of Boston. The show presents more than 80 photographs of Chelsea taken in the 1970s and '80s by Marblehead-born photographer Arnie Jarmak, from his archive of more than 20,000. Jarmak served as chief photographer for Chelsea's daily newspaper, the Chelsea Record, producing thousands of photos using his Deardorff 8 × 10-inch field camera (displayed in the exhibition).  Jarmak captured every facet of Chelsea life, from corrupt politics to aging housing stock to the city's burgeoning European and Central American immigrant population. And there were a lot of house fires too.
According to McMullen's website, "Jarmak's photographs chronicle these changes in sharply observed portraits of residents, lively vignettes of the city's youth, and illustrations of community celebrations — a testament to the central role a local paper played in the life of a vibrant and complex city."
---
Sept. 24-April 2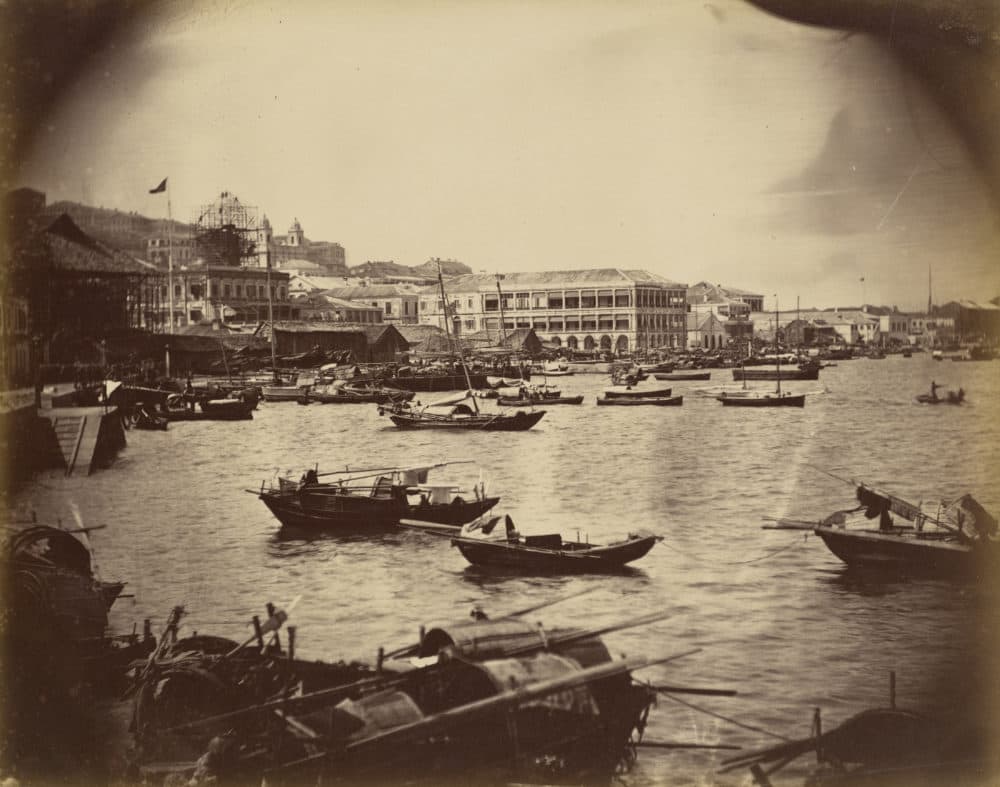 Also in the world of photography is an entirely different exhibit dedicated to how the camera changed the way we see China. The rise of photography in the 19th century, it turns out, coincided with social, cultural and economic changes within China involving wars, trade and increased travel. This exhibition, featuring 130 photographs, walks us through how photography shaped our impressions of a distant land. Included with the photographs are paintings, decorative arts and prints from PEM's collections. Together, they help elucidate the exchanges between photographers, artists, patrons and subjects, offering, according to PEM, "a vital reassessment of the colonial legacy of the medium."
---
Nov. 5-Nov. 26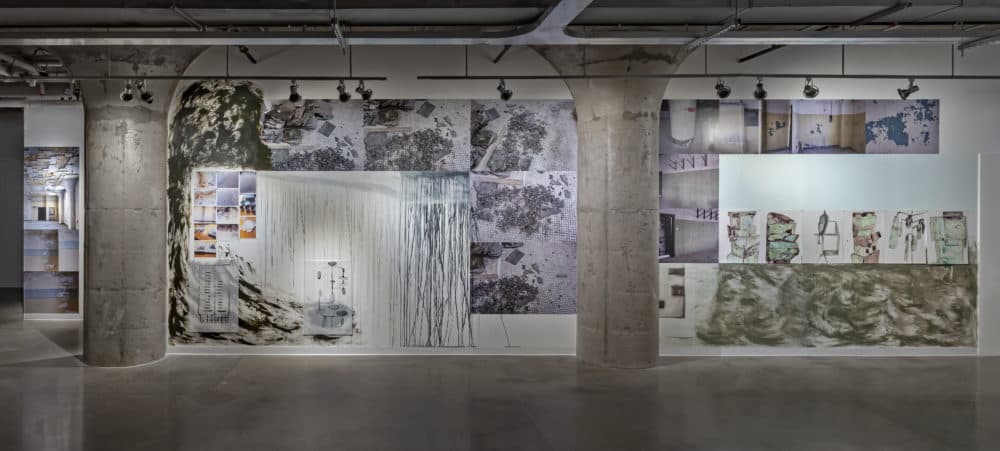 While at PEM, take time to visit a new site-specific wall drawing by artist Shelagh Keeley, a multidisciplinary artist known for such installations. Keeley, who also works in photography, film and collaborative performances, turns to drawing to slow down perception in a Zen-like contemplative exercise.
This installation will be a 58-foot-long wall drawing based on Keeley's research into PEM's history and its collection, including holdings of the Phillips Library and famed zoologist and archaeologist Edward Sylvester Morse, who was director of the Peabody Academy of Science (which would later become the PEM). While research underpins her drawing, PEM maintains that Keeley will also welcome "spontaneity and accident into her creative process."
---
Through Dec. 30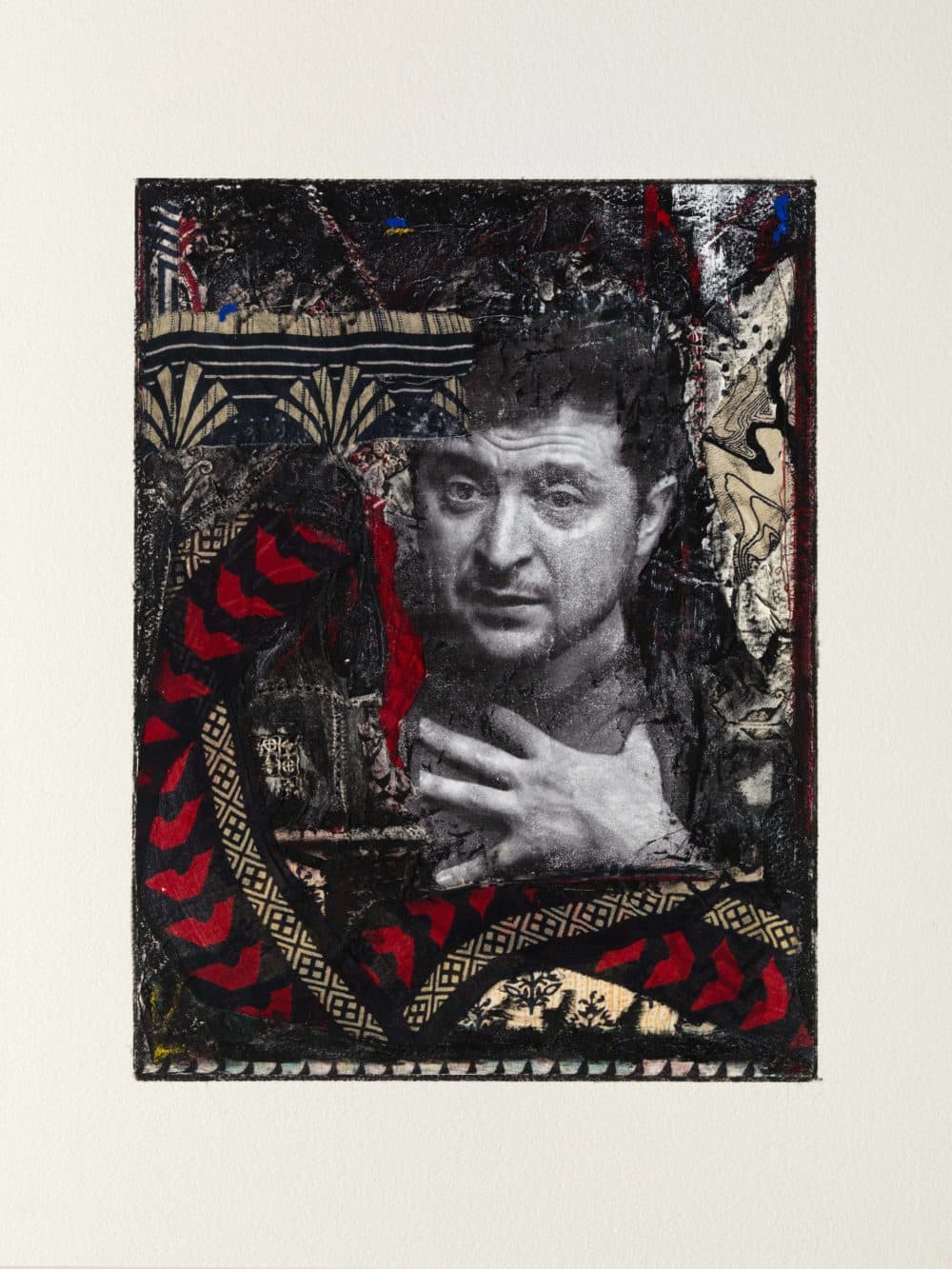 "Resistance" is a word we've heard over and over again in the last few years of political division and turmoil. Now, we have an opportunity to see resistance standard bearers in this first museum solo show featuring the work of South African-born artist Peter Sacks. Sacks presents more than 90 portraits, never before exhibited, of people who have fought political, racial and cultural oppression. The portraits, crafted of fabric, paint, personal items and text, range from historical figures like Frederick Douglass and Harriet Tubman to present-day resistance fighters like Volodymyr Zelenskyy. As part of the show, visitors can hear an "audio collage" of the voices of various contemporary literary, political, social and cultural figures who recite excerpts chosen from resistors' writing. Full disclosure: WBUR is a media partner for this show, but we would have written about it no matter what.