Why 5 Massachusetts landmarks are getting new names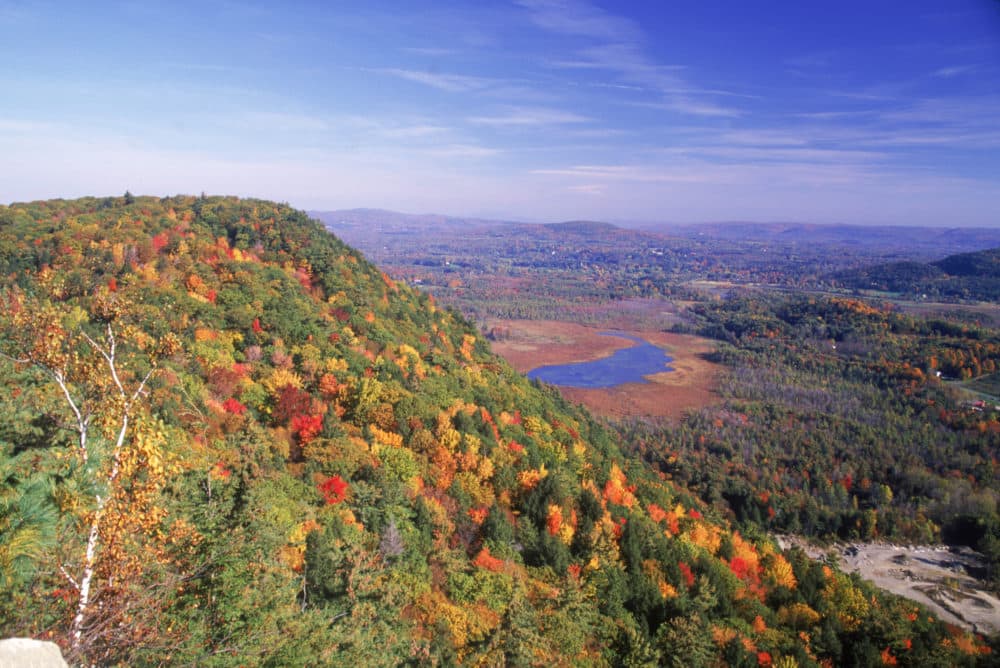 Editor's Note: This is an excerpt from WBUR's daily morning newsletter, WBUR Today. If you like what you read and want it in your inbox, sign up here. 
---
Boston police are asking residents to report anything suspicious after a package exploded on Northeastern University's campus last night, sending an employee to the hospital with minor hand injuries. A second package found by the Museum of Fine Arts was neutralized without incident, and Northeastern police say the campus has since been secured. The investigation remains ongoing.
To the rest of the day's news:
From a Cape Cod beachfront near the Kennedy compound to a rock monument in Quincy, five landmarks in Massachusetts have officially been renamed following a mandate to remove the derogatory term "squaw" from federal use. It's the culmination of a federal effort kicked off by U.S. Interior Secretary Deb Haaland that will rename 650 geographic features across the country that use the word.
The word "squaw" traces its origins back to an Algonquian word that simply meant "woman." However, over time, it was adopted by white people as an "offensive ethnic, racial and sexist slur, particularly for Indigenous women," Interior officials said last fall.
It's usually an agonizingly slow process to rename a federally recognized place. But Haaland's formal declaration last year that the term was derogatory expedited the process. After taking public suggestions, the name changes were announced last week:
What's next? The word was the most commonly used slur in place names across the country. (You can view a map of them all here.) But it likely won't be the last slated for removal. Haaland has formed an advisory committee to look into other derogatory geographic names and recommend additional potential changes.
In the final round of state primary elections, the big news of last night is that Karoline Leavitt, a hard-right former Trump administration staffer, won an upset victory in New Hampshire's first congressional district Republican primary. The 25-year-old — just barely old enough to run for Congress — will take on incumbent Democratic Rep. Chris Pappas in the famously swingy district this fall.
Meanwhile, the GOP primary to take on New Hampshire's first-term Democratic Sen. Maggie Hassan remains too close to call.
In Rhode Island, Gov. Dan McKee won a narrow victory in the Democratic primary against a pair of strong challengers. He'll face Republican Ashley Kalus this fall.
Check out the live, updated results from all the New Hampshire and Rhode Island primary races on our election dashboard here.
Boston Mayor Michelle Wu announced Tuesday that the city will challenge its 2020 population estimate by the U.S. census, arguing that the official 675,647-person count missed thousands of the city's college students, immigrants and imprisoned residents.
City officials say their data shows that roughly 6,000 college students went uncounted, as well as about 500 individuals in the city's two prisons. Additionally, they're raising concerns about notably low response rates in 29 census tracts that had large shares of off-campus students or foreign-born residents.
The Census does have a process for allowing adjustments to their count and Boston is hardly alone in asking for a revision, particularly in the wake of the pandemic's effects.
Any changes at this point won't affect political district maps, but it could have big implications for federal funding formulas. Alvaro Lima, the Boston Planning & Development Agency's head of research, told WBUR's John Bender that the alleged undercount could mean a difference of $50-60 million for the city.
P.S.— There's a new host of NPR's It's Been a Minute podcast. Meet Brittany Luse, the award-winning journalist and cultural critic who will slide behind the mic beginning next month.