Justice Dept. to require New Bedford schools to provide more support to K'iché students and families
Public schools in New Bedford will have to do more to reach their K'iché-speaking students and families under a settlement between the district and the U.S. Department of Justice released on Thursday.
The settlement agreement comes after a two-year investigation by the Justice Department, opened after community members filed a complaint alleging that school practices discriminated against students and families that speak K'iché, an indigenous Mayan language spoken by many members of the Guatemalan community in New Bedford.
The settlement agreement outlines specific steps administrators must take to meet requirements of the 1974 Equal Educational Opportunities Act. That legislation specifies that schools have to take "appropriate action" to make sure language barriers do not interfere with students' ability to learn.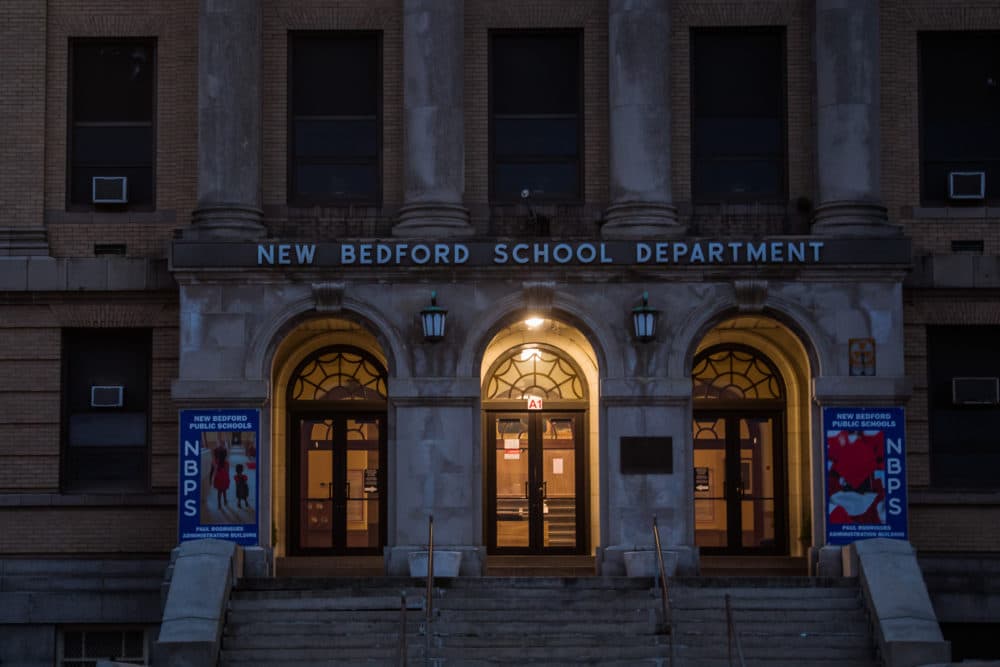 The investigation found the district, where 161 students primarily speak K'iché, was not doing enough to make sure those students could access the same quality of education as their peers. In some cases, according to the Justice Department, school employees assumed Guatemalan students and families spoke Spanish.
The settlement laid out three main problems: schools weren't providing adequate information on school programming and activities to families who speak only or primarily K'iché in a language they could understand; a lack of training for teachers on how to meet the specific needs of their K'iché-speaking students; and insufficient tracking of educational and language-learning outcomes specifically for K'iché students.
The school district says the settlement agreement codifies steps it has already taken to better serve its K'iché-speaking students and families. The department said in a press release that it had "developed more efficient educational translation and interpretation services" and made some curriculum revisions, but did not elaborate on those measures, or clarify when it had made those changes.
"We will expedite our implementation of the measures highlighted in this agreement to more quickly resolve the areas of improvement, especially our services for students and families who speak K'iché," Dr. Sonia Walmsley, executive director of educational access and pathways for the school district said in a statement.
According to some advocates, many in New Bedford's K'iché community have taken note of the ways the school district has worked to accommodate and integrate K'iché-speaking students and families.
"Without a doubt, anyone recognizes where some of the gaps and the needs are," said Corinn Williams, executive director of Community Economic Development Center, an organization that supports New Bedford's immigrant communities. "But at the same time, there's been some strides being made."
Williams said she has seen the school district hire more people who speak K'iche' to better connect with parents and students. And earlier this year, the district started serving culturally-appropriate food, like pupusas, at lunch. That was the outcome of ongoing conversations with a local women's group called las Mujeres Victoriosas.
Still, Helena Da Silva Hughes, president of New Bedford's Immigrants Assistance Center, said there is room for improvement and expansion, especially as K'iché -speaking students continue to arrive in New Bedford and enroll in school.
"As we're seeing more and more kids coming in we are going to be needing more and more people that speak the language," Da Silva Hughes said. "It's going to take a while, but I have seen tremendous improvement."
All 25 schools in the district must now take several steps to come into compliance with the law. Some of those requirements reinforce measures the district has already implemented, like conducting language surveys when new students enroll. The settlement also establishes additional measures, like requiring the district to hire qualified interpreters and translators to provide written materials in all of the major languages spoken in the district, including K'iche'.
The district will also have to regularly observe teachers who work with students learning English and create a professional development plan to support those teachers. This academic school year, that means the district must provide teachers three hours of training about the K'iché community in New Bedford.
The Justice Department will monitor the school district's compliance with the terms of the settlement agreement for three years. If the district doesn't comply with the terms of the settlement, the Justice Department says it can pursue legal action.
This story was originally published by The Public's Radio. WBUR and The Public's Radio have a partnership in which the news organizations share stories and resources to collaborate on stories.