Here are the 21 best local entries to NPR's Tiny Desk Contest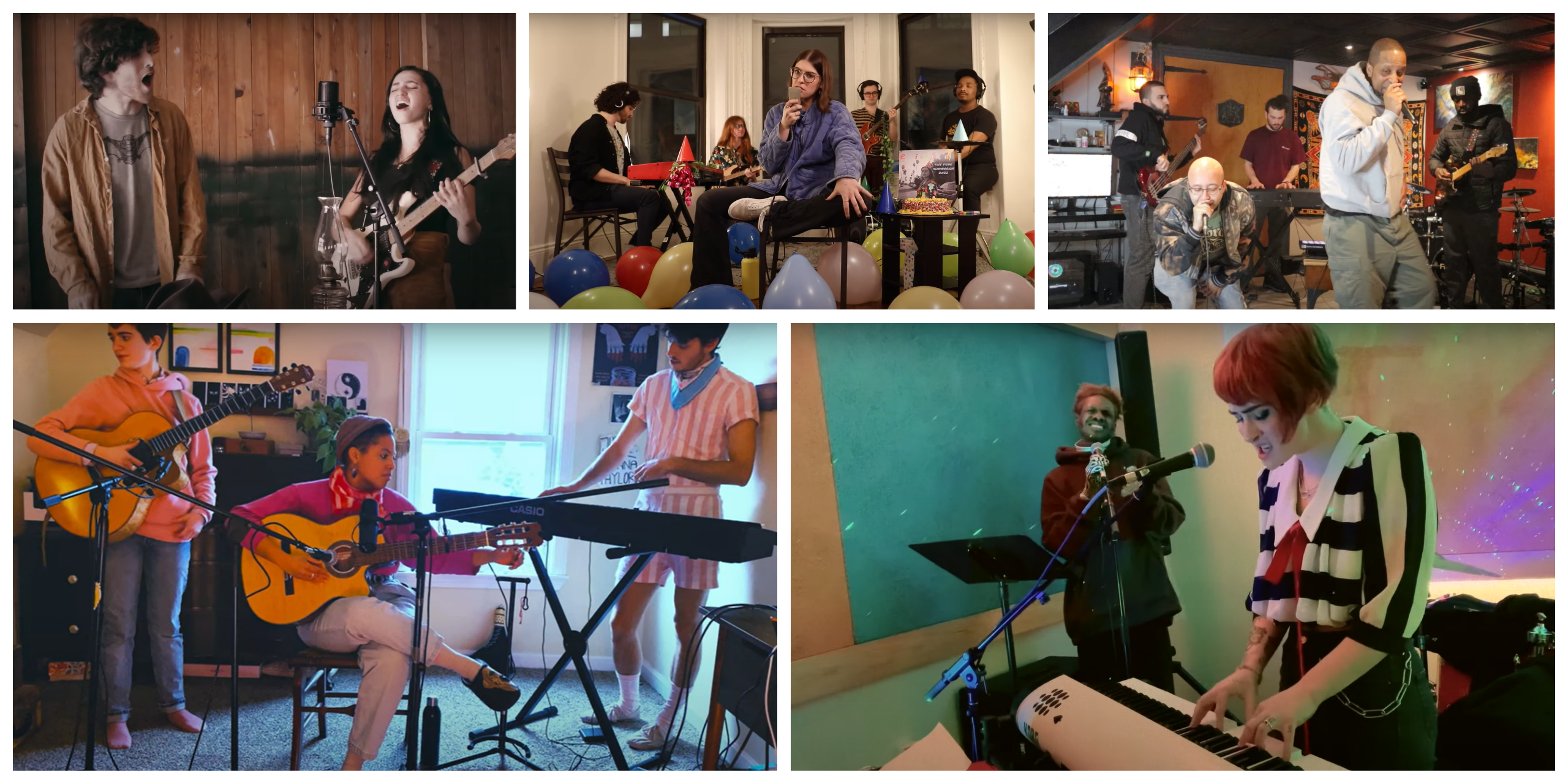 The music scene in Massachusetts received a huge boost back in May, when Boston-area artist Alisa Amador was announced as the winner of NPR Music's Tiny Desk Contest. (The Tiny Desk Contest is NPR's annual invitation for unsigned musicians throughout the country to compete with live performances of original songs.) Amador won with a stunning rendition of "Milonga Accidental," a song about yearning to reconcile the disparate parts of her identity. It was her fifth entry to the contest, and her first in Spanish.
Amador's song wasn't the only local submission worth writing home about. And so, once again, WBUR is on the search for our favorite Massachusetts entry to the Tiny Desk Contest. To that end, we convened a panel of five musicians and critics with deep ties to the local music scene:
Nearly 150 artists from Massachusetts entered the contest this year, and the panelists spent hours listening through entries to select the very best. Together, we determined a group of 21 finalists, which you can check out below. We will announce the Favorite at the end of October, so stay tuned!
Albino Mbie, "Golden Smile"
---
Alex Fam, "Real Life"
---
Couch, "Poems"
---
DirtyDurdie, "iHate"
---
EDDIE SATURN, "Return VI"
---
elishéva, "Bring Me Back"
---
Elsa Kennedy, "I'm Not Ready"
---
Gilanares, "i just wanna be your princess"
---
Grace Givertz, "Father's Daughter"
---
High Tea, "Old Cowboy"
---
Lee Zangari, "A Man Is A Man"
---
Makadi, "High Love"
---
Naomi Westwater, "Bulbs"
---
Noble Dust, "A Picture for a Frame"
---
People Music, "Peace"
---
Rachel Sumner & Traveling Light, "Easton"
---
Ruby-Sage, "My Favorite Soup Store"
---
Sandy Bailey, "Get The Message Through"
---
Sugar Kings, "El Valle"
---
Tory Silver, "Golden"
---
Zoe Sparks, "All the Things You're Not"