The WBUR Read-In: 'Woman, Life, Freedom'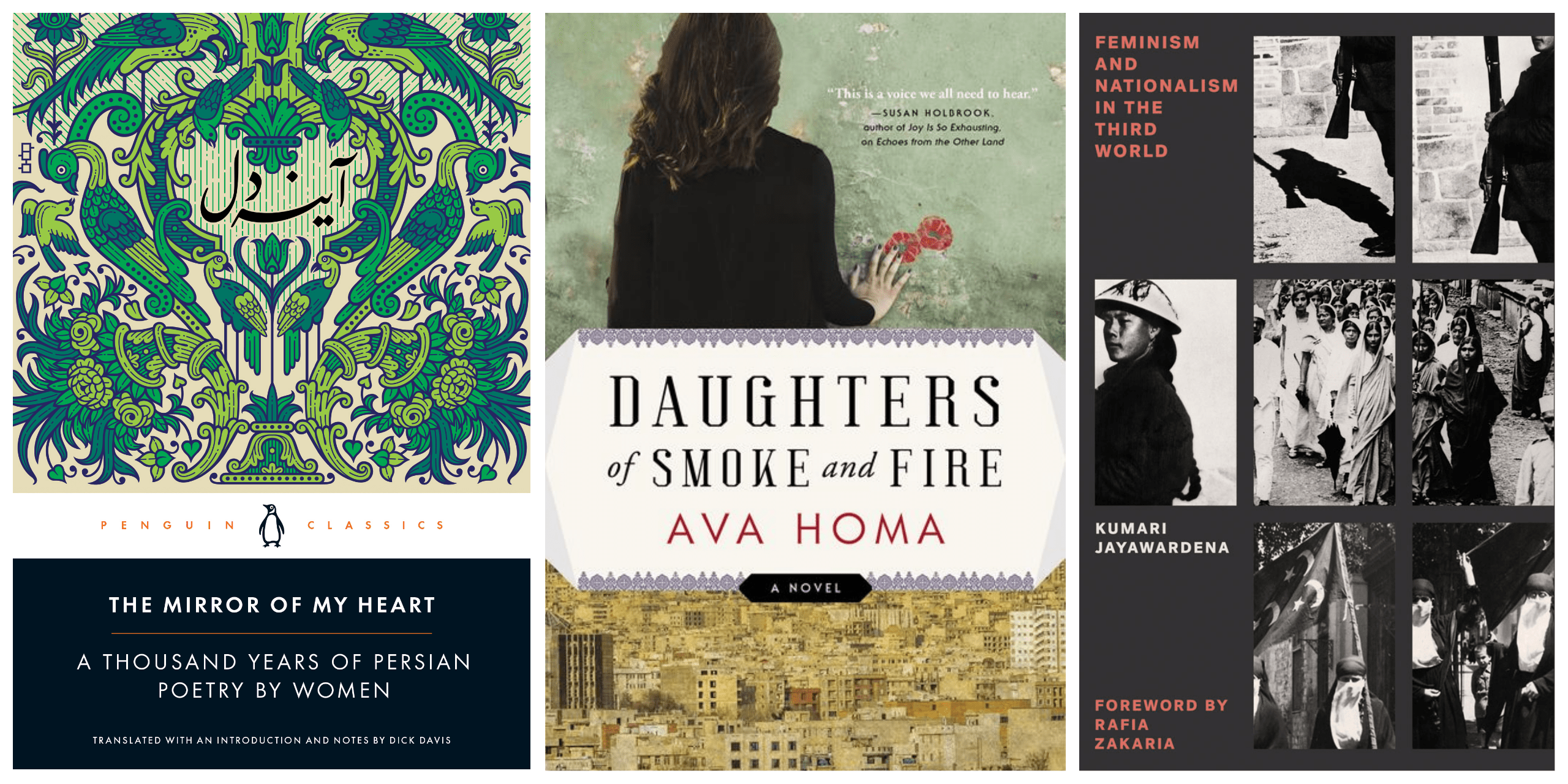 By now, many of us have heard the name Mahsa Amini. She was a 22-year-old Iranian woman who was accused of violating the country's dress code for women and was arrested in Tehran by the Guidance Patrol, Iran's "morality police." She died in police custody. Over the past two weeks, protests have spread across the country, and many have died due to rising police retaliation. Demonstrating in this way could be existential for those involved, but Amini's death has struck a chord with the country. According to Reuters, at least 83 people have been killed, and authorities have arrested hundreds of people. The rallying cry, originally a Kurdish slogan, is "Woman, Life, Freedom."
Amini was visiting Tehran with her family from Iran's northwest Kurdistan Province, which adds a layer of complexity to this case as Kurds are an ethnic minority in Iran. Protests began with outrage over Amini's death; the abuse she faced was the last straw. However, the demonstrations challenging the regime have united Iranians from all walks of life. The protests have grown in both size and meaning, with protestors citing their reasons for joining as issues like political repression and economic strife.
Because participants' have gone beyond solely speaking out against religious laws, there are many angles to examine the nation's protests through. I've been particularly interested in the bravery of the country's women, young people and students who have organized and led many of the demonstrations. Putting one's body on the line is the ultimate resistance, especially under such dire conditions as the death toll rises and the Iranian authorities become increasingly violent. This week, I have recommendations for a few reads from Iranian women and on global feminism.
By Ava Homa
Ava Homa's debut novel is one of the first books written in English by a female Kurdish author. It's an expansive, sharp story about a young Kurdish woman named Leila who lives in Iran. She's a filmmaker hoping to share her community's stories with the world. Leila's father, like the writer's, was imprisoned when she was a child. It's not long before the same happens to her brother because of his political views. Once Leila launches a campaign to find her brother, she realizes that she, too, is at risk. This quote from a friend of the protagonist sums up the heart of the novel and, perhaps, gets at the protests Iran is currently facing: "The truth is that they really don't want to kill us all… The end of racism and other fears will be the end of dictators. Our weapons may look like toys before their artillery, but what we stand for scares the hell out of them." The story follows Leila as she tries to save her brother from execution, all the while fighting oppression twice over: first because she is Kurdish, second because she is female.
---
By Kumari Jayawardena
"The countries dealt with have one factor in common: they have either been directly subjugated to aggression and domination by imperial powers… or indirectly manipulated into serving the interests of imperialism," says Jayawardena in the introduction to this book. The classic feminist text is worth revisiting, especially for those of us who live in the West. It's an academic read surveying women's movements of the 19th and 20th centuries in Turkey, Egypt, Iran, India, Sri Lanka, Indonesia, the Philippines, China, Vietnam, Korea and Japan. And it's an important reframing of early resistance to gender-based oppression. The book was first published over three decades ago, but it's still useful, especially for reference or deeper study into global feminist movements. Jayawardena tells the story of revolution through the lives of people who engaged in early feminism and equality movements, and the book shines in its narrative portions.
---
Translated by Dick Davis
This is a compilation of poetry from 83 Persian women from the 10th century to the present day. It's a great read if you are looking to engage with Persian culture—poetry is one of their greatest traditions. Each poem in this collection is prefaced by a short, biographical note. These offerings are special, allowing you into the world of the poet. Uniquely, the poems serve as a way of understanding history. If you read closely, you'll see changes in tone, theme and upbringing of the authors. One of my favorites is from Baligheh-ye Shirazi from the nineteenth century. Not much is known about her, other than that she was likely from Shiraz, and her poem is short, slightly mysterious, and sweet. "At night a dog sleeps in your alleyway / By day, the sunlight kisses where he lay."
---
Additional Reading: