Mass. offers jobs back to some workers fired over COVID vaccine mandate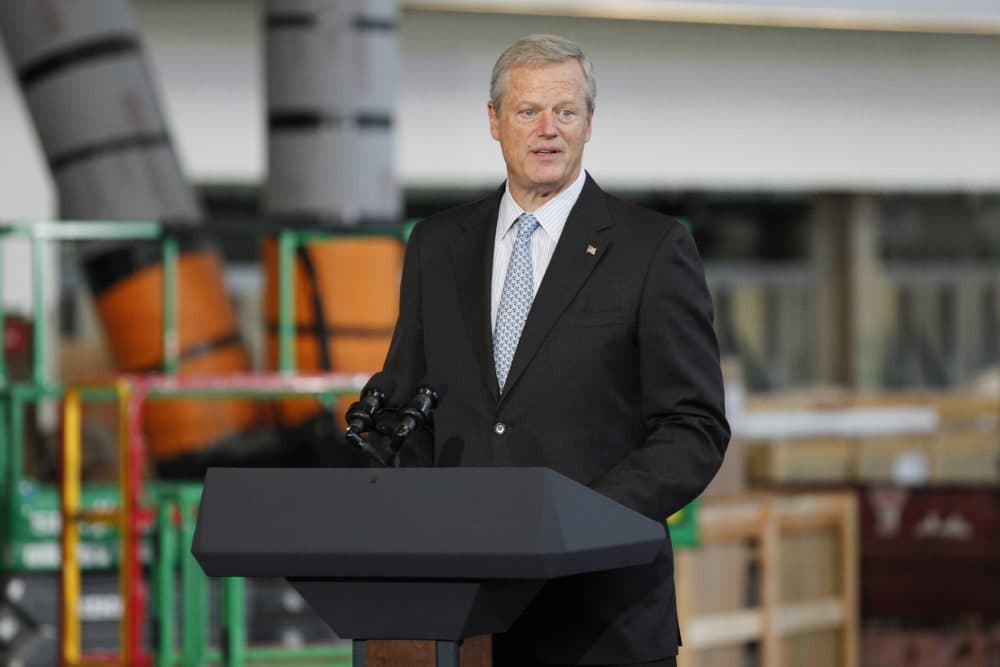 Editor's Note: This is an excerpt from WBUR's daily morning newsletter, WBUR Today. If you like what you read and want it in your inbox, sign up here. 
---
This weirdly warm, wet and wildly foggy weather (where's the Zakim?) is sticking around through the morning. So drive carefully! Here's a clear look at the news today:
Gov. Charlie Baker's administration is offering some former workers who were let go over their refusal to comply with the state's COVID vaccine mandate their old jobs back. A spokesperson for Baker's office says they were able to "accommodate a small number of positions who previously were not accommodated under the vaccine requirement."
It's going to be some time before the Orange Line is full speed ahead. MBTA General Manager Steve Poftak told Sen. Ed Markey in a letter Tuesday that some lingering Orange Line slow zones won't be lifted until December, over two months after the line's 30-day full closure ended. And as State House News Service reports, two of the slow zones in Jamaica Plain will remain in place for another 60 days.
Before the monthlong shutdown, Poftak and others repeatedly said the unprecedented closure would result in faster Orange Line service. Well, that has not happened — at least not yet. Data shows that service — while improving — is still slower than before. (Boston Globe reporter Taylor Dolven has a nice chart here showing where speed restrictions remain in place.)
Poftak's letter comes after Markey grilled him during a Senate hearing earlier this month for not clearly communicating that it would take a significant amount of time for trips to speed up. Poftak admitted that he "failed" to explain that crews found additional track work they wanted to get done before the winter.
Teachers in South Hadley aren't going on strike just yet, but they're threatening "working to the rule" next Thursday if they don't get a new contract in the next week. That means they'll work strictly school hours — they won't be coming in early or staying late.
According to the South Hadley Educators Association, teachers in the western Massachusetts town are among the lowest paid in the region and the district has struggled with staff shortages. They've now been working without a new contract for two years.
Mark McLaughlin, South Hadley's acting superintendent, said in a statement that the district is seeking a contract that is "fair" to teachers but also "fiscally responsible to our town" and "doesn't result in staff reduction or increases in class sizes."
P.S.— Our packed week of WBUR CitySpace events continues tonight! Jennette McCurdy will talk to Here & Now co-host Robin Young about her New York Times best-selling memoir and struggles as a former child actor. While general admission is sold out for the event, you can still scoop tickets to watch the discussion virtually.