Planning for a livelier downtown Boston means moving beyond offices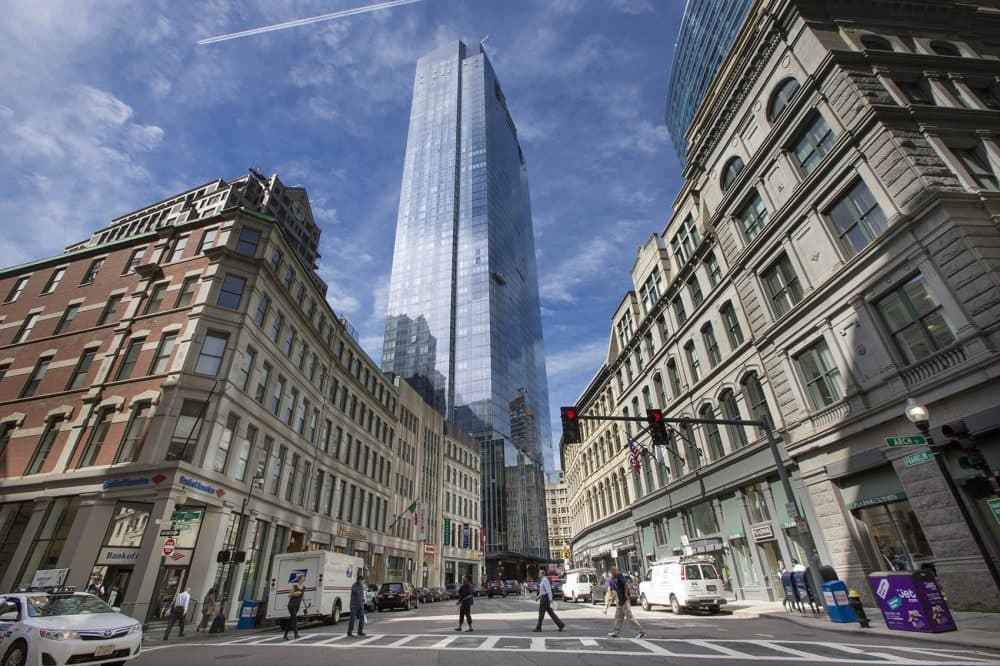 Boston's downtown was clobbered by COVID. Foot traffic is still around half of what it was pre-pandemic, as people abandon their high-rise offices to work from home. According to city officials, only 30% of offices downtown are currently occupied.
City officials have been thinking about how to breathe life back into the once-busy neighborhood. In a plan released Thursday, the downtown Boston they envision has more food trucks, shops and tourists. It has performances, a lively nightlife and more housing — including affordable units.
How they're planning to accomplish all of this is still a work-in-progress. So far, they say their plan includes a mix of rezoning, marketing campaigns and financial incentives for businesses to relocate or expand downtown.
"This is ... our putting down on paper the things that the city is committed to doing, as well as the things that we're committed to partnering with stakeholders on," said Segun Idowu, Boston's chief of economic opportunity and inclusion.
Officials want to convert some of the vacant offices into housing, and fast-track zoning for plans that include higher percentages of affordable housing.
They also want to convince more businesses to expand or move downtown. The city has dedicated $9 million in federal COVID relief money for a program to provide low or free rent to some startups and nonprofits — especially those run by women and people of color.
"I feel a significant sense of urgency about this," said Boston's Chief of Planning Arthur Jemison. "Downtown is a critical asset for for the city and the region, and there's so much to love about it."
The city's downtown revitalization plan was developed in partnership with the Boston Consulting Group. Plans to change zoning in downtown Boston to expand residential and commercial units started in 2018, but were interrupted by the pandemic. The latest strategy takes into account more hybrid work.
Officials estimate that roughly 50% of downtown's workers are able to work from home. That has made the area's recovery much slower than neighborhoods like Back Bay and the Seaport.
Idowu said the focus on downtown will help guide other revitalization efforts across Boston.
"This is providing a unique opportunity for us to test some things out that we can then bring to other parts of the city," he said.