Boston Jewish Film Festival returns to theaters with new leadership, celebrity guests and a prismatic program
Boston Jewish Film's new artistic director says she has two favorite words. One is community. The other is food. Whether on a salad or inside lavash layered with homemade hummus, Lisa Gossels says, "I'm all about eating the colors of the rainbow."
Around the onset of the pandemic, she moved from New York City back to her hometown of Wayland. She quickly became a regular at a nearby Mediterranean grill (for the salmon kabab and Fattoush) and discovered go-to spots for bagels, coffee and Indian cuisine that surpasses any she had in New York. When she heard about the position to head up programming for BJF earlier this year, she says she felt "everything had led me to that moment."
It helps that Gossels knows the organization's flagship festival from the filmmaker's perspective. Her two lauded documentaries, "The Children of Chabannes" (1999) and "My So-Called Enemy" (2010), explore Jewish themes and had multi-year festival runs, including at past Boston Jewish Film Festivals (BJFF). Plus, she has taken both films into hundreds of classrooms to launch conversations about peace and justice. She says she'll draw on that experience as BJF reignites a similar program for students.
This month, however, she's eager to share her first full-blown BJFF line-up as a curator. The slate of 14 feature-length films and two shorts programs runs in a hybrid format. Events take place in theaters from Nov. 2-Nov. 9, with dozens of special guests, and about half of the titles stream from Nov. 10-Nov. 13. While past festivals may have boasted more total films, this year's stories have an encompassing breadth that extends Gossels' rainbow metaphor. "This festival has so many expressions of being Jewish. Culturally, spiritually, ethnically, racially…," she says. Here's a playlist of all the film's trailers.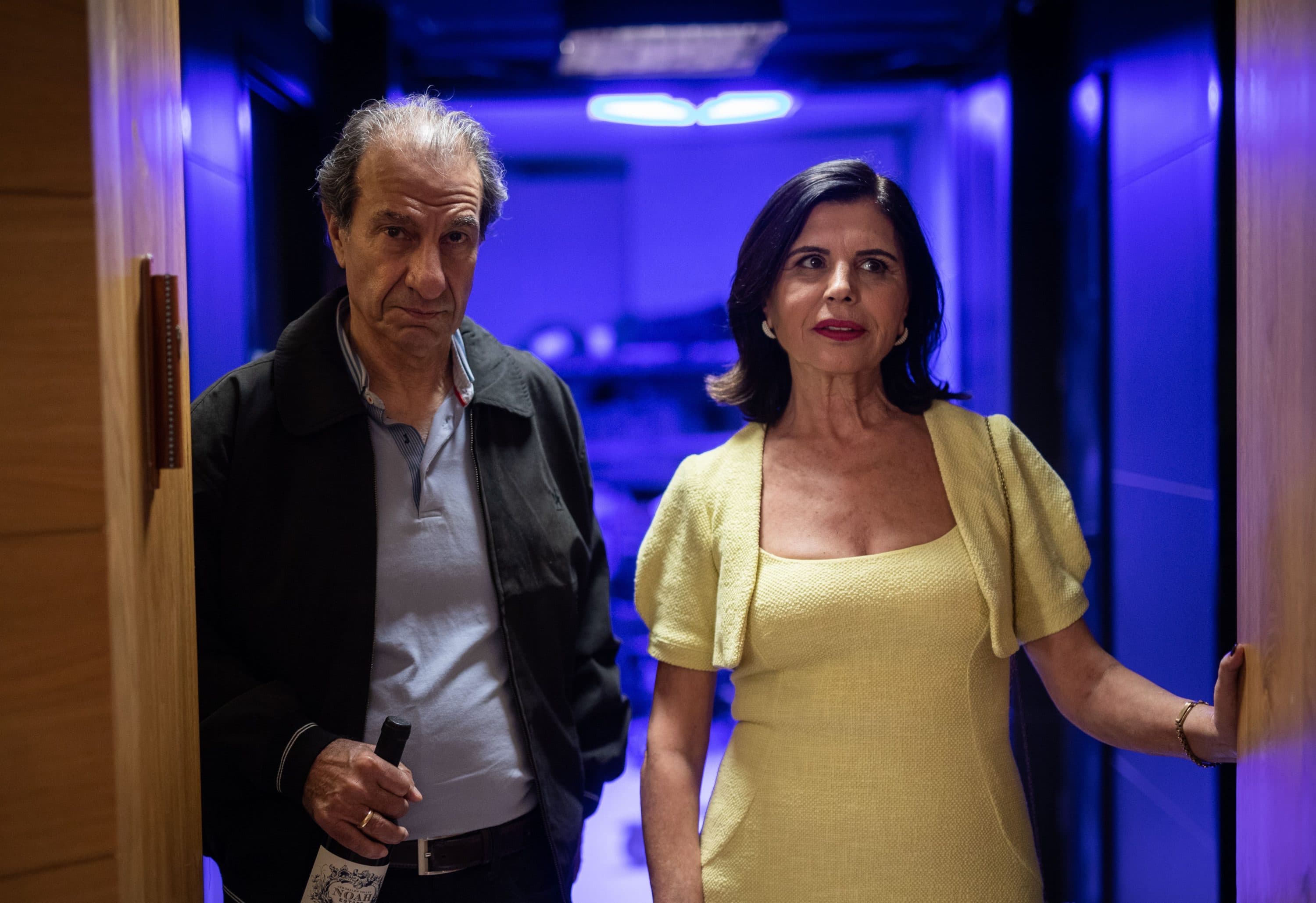 The festival opens with a crowd-pleasing gem about a long-married couple (played by Sasson Gabay and Rita Shukrun) that gets an unexpected, but necessary, jolt in "Karaoke." The live wire comes in the form a new neighbor (Lior Ashkenazi) who hosts Karaoke parties in his penthouse apartment. A popular title screening at several Jewish film festivals this fall, and nominated for 14 Ophir Awards, Gossels first saw "Karaoke" at its Tribeca premiere and knew she wanted it for Boston. All three leads have appeared in past BJF festivals; Gabay and writer/director Moshe Rosenthal will attend for post-film discussion.
Shorts collected under the theme "Legacy & Identity" could make a festival within a festival, according to Gossels. The program spans reclaimed family histories, a fictionalized story about casting Anne Frank, and a survey of multi-racial Canadians who consider what it means to be Jewish. In the latter, called "Periphery," the continuum of "Jewishness" ranges from a "work in progress" to "the ground I walk on." Together these young adults express a desire to broaden the ranks and acknowledge, as one spoken word artist does, that "a Jew just being white is nothing short of a lie." Director Sara Yacobi-Harris created "Periphery," along with a learning guide, to accompany a portrait series exhibited in Toronto. She's expected to attend the festival to answer questions.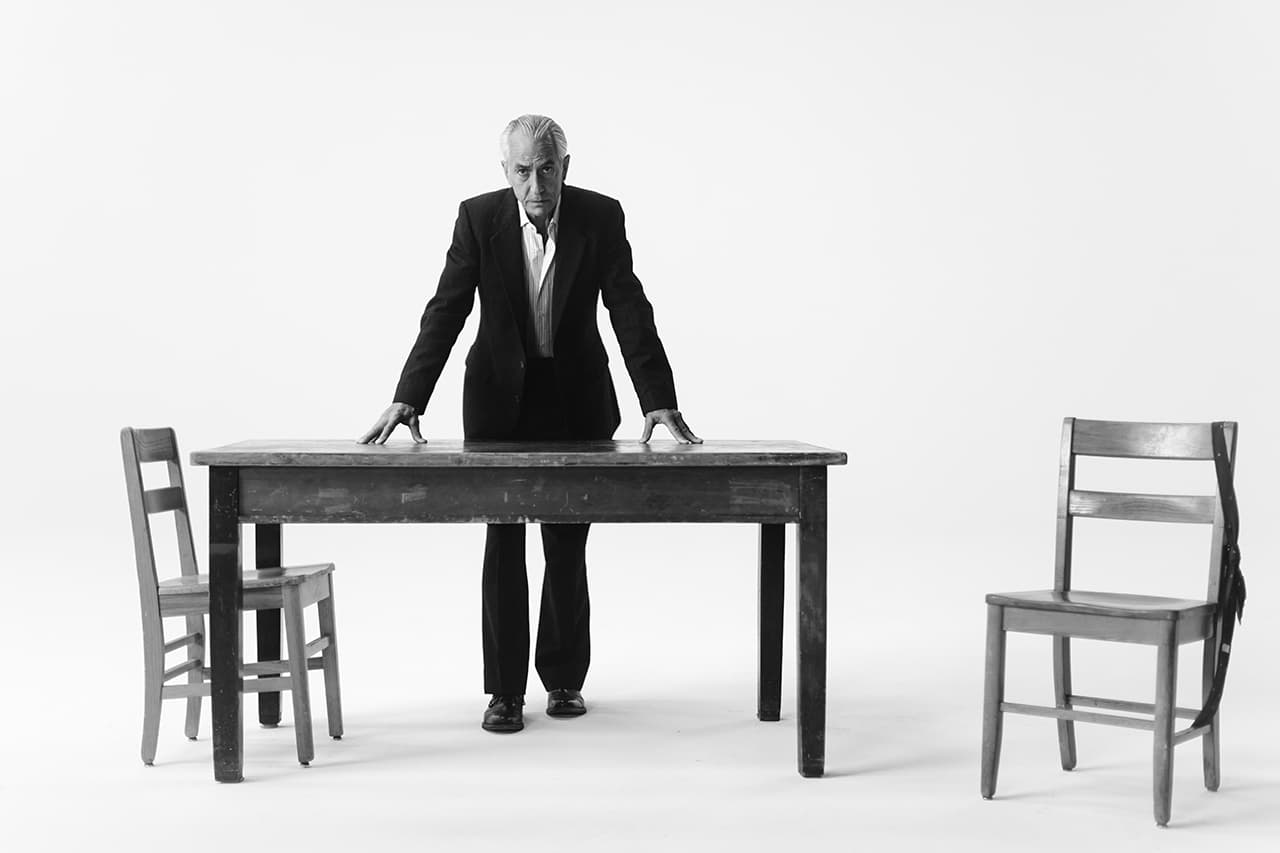 For the festival's centerpiece event, Brookline native, stage director and playwright Derek Goldman will join consummate actor David Strathairn ("Nomadland," "Good Night, and Good Luck") at a screening of the film adaptation of Goldman's play, "Remember This: The Lesson of Jan Karski." In it, Strathairn reprises his acclaimed solo stage role (recently played in Brooklyn) as Karski, who witnessed the unfolding Holocaust atrocities and alerted Allied leaders. Starkly shot in black and white, Strathairn masterfully shoulders the weight of a message no one wants to hear, fluidly shifting between the voices and body language of multiple characters. Though fictionalized, "Remember This" draws on Karski's historical accounts to underscore their ongoing urgency and relevance.
Meanwhile, the documentary "My Name is Andrea" uses fictionalized scenes to amplify and clarify the words written and spoken by Andrea Dworkin—a name familiar to anyone who followed feminism, or its detractors, in the 1980s and '90s. Considered a man-hating lightning rod or "feminism's image problem incarnate" on her best days, the writer's notoriety became forever tied to efforts to regulate pornography drafted with legal scholar Catharine MacKinnon. The riveting and cogent documentary uses a collage of voices and recreations to trace her evolution from a collegiate war protester to outspoken radical feminist. Ultimately, it's a keen turn of reclamation at a moment when the gains of #MeToo have started falling apart. Carefully edited, the portrayal overcomes the challenge of depicting rhetoric onscreen while not fully revealing the ugliness of cancel culture then or now. Scenes show that Dworkin, who died in 2005, faced threats of public violence. One doubts her fate on the talk show circuit, if she'd even get the invites, would differ much in 2022.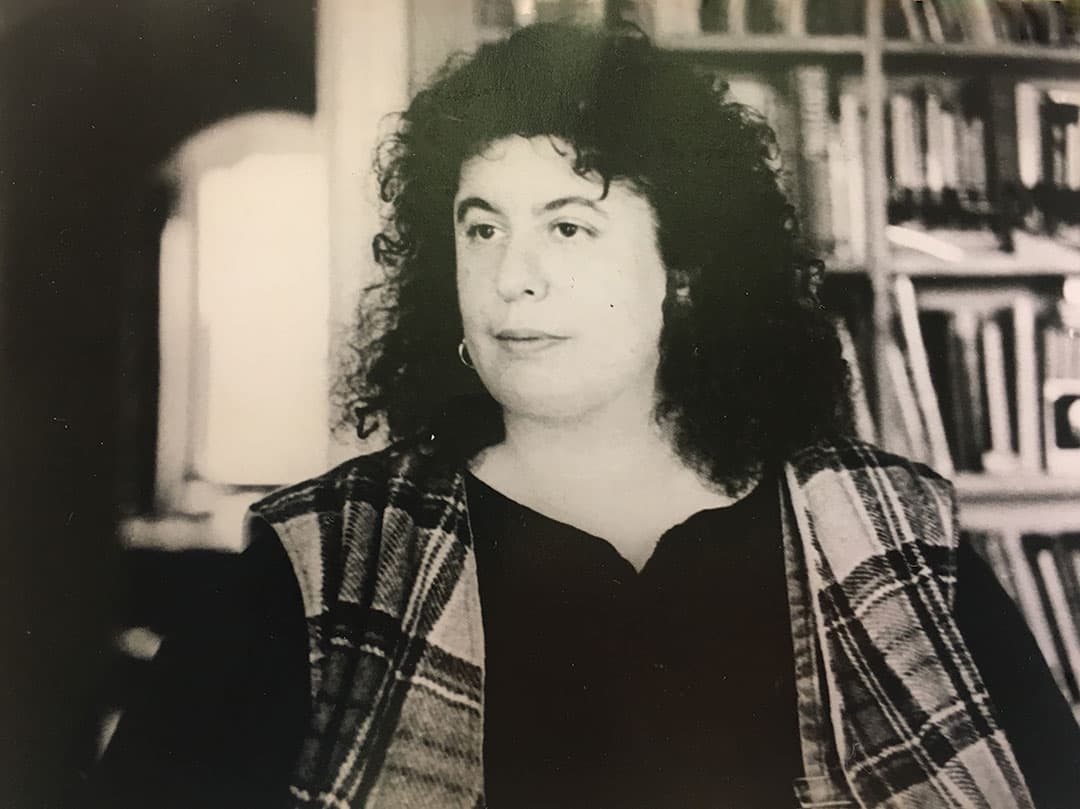 Yet in all honesty, Dworkin's legacy has faded from those firebrand days stoking everyone from left-leaning Phil Donahue and other feminists to those on the far right. Gossels hopes that "My Name is Andrea" draws new attention to the foresight and poetry of her work. She points out that the Schlesinger Library, credited in the film and just down the street from the Brattle Theatre where the film will screen, holds the writer's archives. Dworkin often linked anti-Semitism and misogyny, seeing both through a civil rights framework. "Listening to her now, she sounds prophetic," says Gossels. Director Pratibha Parmar will be on hand by Zoom for a conversation moderated by historian Betsy More.
While BJF festivals never shy from tough subject matter, Gossels says she also looked for films that entertain. For her, watching a film then having a conversation is another form of convening community. In this case, "it keeps being Jewish in the conversation."
Though Gossels will also, quite happily, discuss food.
---
The 34th Annual Boston Jewish Film Festival runs from Nov. 2-13 at the Brattle Theatre.