Voters reject Question 3 and opt to keep rules for alcohol sellers the same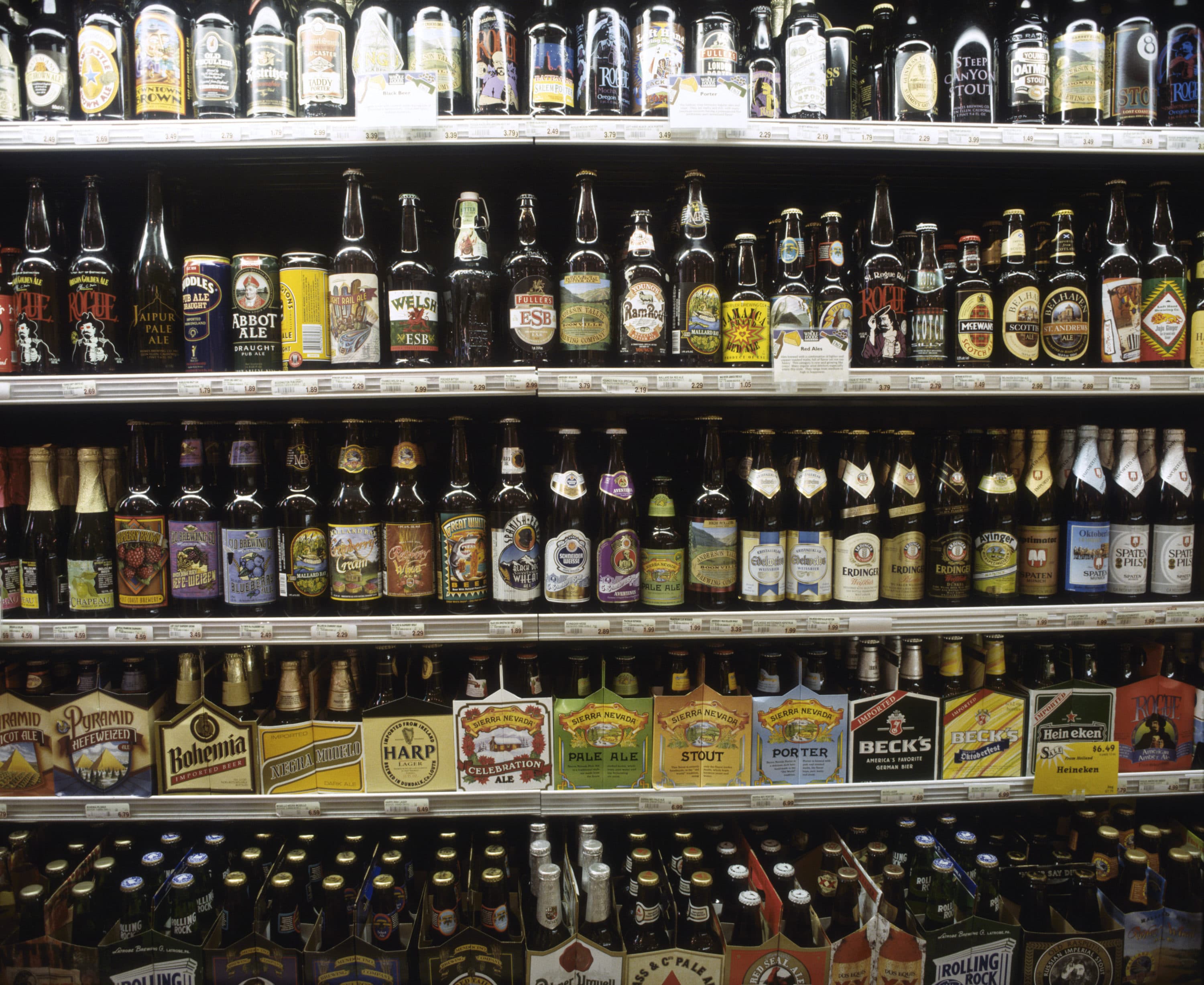 Voters across Massachusetts rejected Question 3 Tuesday night, a statewide ballot initiative that sought to expand the cap on alcohol licenses individual companies could own, according to The Associated Press.
Any storefront that sells alcoholic beverages must hold a license to do so legally. Often, some stores hold only licenses to sell beer and wine, while others have so-called "full" liquor licenses that let them sell beer, wine and liquor of any kind.
The measure would have gradually doubled the total number of alcohol licenses a company can hold by 2031. It also would have tightened the cap on how many so-called "full" liquor licenses a business can own.
Had the measure passed, it would have triggered several other changes for alcohol sellers and consumers. But now, the rules around alcohol sales in self-checkouts remain murky, with the practice rarely seen but without any laws outright banning it; out-of-state IDs still are no good for booze purchases; and the way sellers are fined remains the same.
Backers of the proposition, like the Massachusetts Package Stores Association, argued it would help quell fears among mom-and-pop liquor stores about rising competition from big-box stores. Supporters also often billed the question as a "compromise" solution that could keep smaller sellers in business and help out grocery stores that want to offer customers beer and wine.
For months, the ballot initiative faced relatively tame competition. The Massachusetts Retailers Association said its members support a free market without license caps, but the group spent no money on fighting the ballot.
However, in recent months, Maryland-based retail alcohol chain Total Wine poured more than $2 million into the "No on 3" campaign to become the initiative's most fervent opponent. Total Wine has about a half dozen stores in the state.
Opponents had also argued that if passed, the ballot question would be moot due to municipal alcohol licensing regulations.
---
With reporting from WBUR's Vanessa Ochavillo