Jorge Drexler brings pandemic-era album to Boston
Resume
Grammy and Oscar-award-winning medical doctor Jorge Drexler returns to Boston on Saturday, Nov. 12, bringing his guitars and an album of new songs from his album "Tinta y Tiempo."
Drexler was born in Montevideo, Uruguay, the son of a Jewish father who escaped the Holocaust. He practiced medicine before becoming a full-time singer-songwriter and moved to Madrid in 1995. He has won multiple Latin Grammy awards — and is nominated for nine more at the coming Latin Grammys — as well as an Oscar for his music in the movie "The Motorcycle Diaries."
WBUR's Simón Rios interviewed Drexler about the impact of the pandemic on his music, his songwriting process, and his feelings about the prominence of his birth country.
The interview was translated from Spanish and edited for brevity and clarity.
---
Simón Rios: Jorge, first I want to say that I'm a huge fan of your music, and with half my family in Uruguay, it's such an honor to be able to speak to you.
Jorge Drexler: Thank you so much for having me.
My first question comes from a friend in Uruguay. He wanted me to ask if you consider yourself a citizen of the world, or of Uruguay, or both?
To tell you the truth, I feel loved in all of Iberoamérica: all the places where Portuguese and Spanish are spoken, including the Spanish-speaking parts of the United States and Canada. I feel at home in Porto Alegre, [Brazil]. I feel at home in Medellin, [Colombia]. I feel at home in Madrid. I feel at home in Temuco, Chile and in Guadalajara, Mexico. I am very lucky — music has given me a feeling of belonging to many places, regardless of whether or not that implies citizenship, which is a legal concept.
Your songs seem so elaborate and unlike anything else that's been written — by you or anyone else. Talk about your process of composing, how a song begins and how it develops.
Songs you're trying to find do not come to you out of the gate. You have to achieve this mental state in which you are so awake, so that whatever you hear or read or see sticks with you and can turn into a song. Writing is difficult not just from a technical point of view of writing lyrics and music — it's also hard from an emotional standpoint, because you really put yourself to the test when you write.
My favorite song of yours is "Aquiles por su talón es Aquiles," which translates to "Achilles is Achilles because of his heel." Do you remember writing this one?
Yes, I remember. I started writing in Rio de Janeiro, and I think everything came about at the same time: the lyrics and music. It's dedicated to a friend [the Brazilian musician and comedian] Paulinho Moska. It was inspired by a story he shared with me, a personal situation he was facing, and I wrote this song in my hotel room. It's a song that I love very much. Why? Because it helps us to live with our defects — actually to give thanks to our defects — knowing that our defects mark us as much, or even more than our virtues.
What kind of impact did the pandemic have on your musical process?
The pandemic was very hard for me as a composer. I wrote a lot, but I couldn't finish the songs. I was missing the final stage of writing a song which is the act of sharing it. Before the pandemic, at friends' houses, I would play the songs I was writing for an album, and those moments helped me finish parts of a song simply by playing it for other human beings. I didn't have that during the pandemic and that was a big challenge.
That's where the song from my latest album "Tinta y Tiempo" — or "Ink and Time" — comes from. It's a kind of mantra written by a writer for himself, asking myself not to get impatient, not to try to engrave my words in granite, but to let them go in the wind and trust that time and ink will do their job.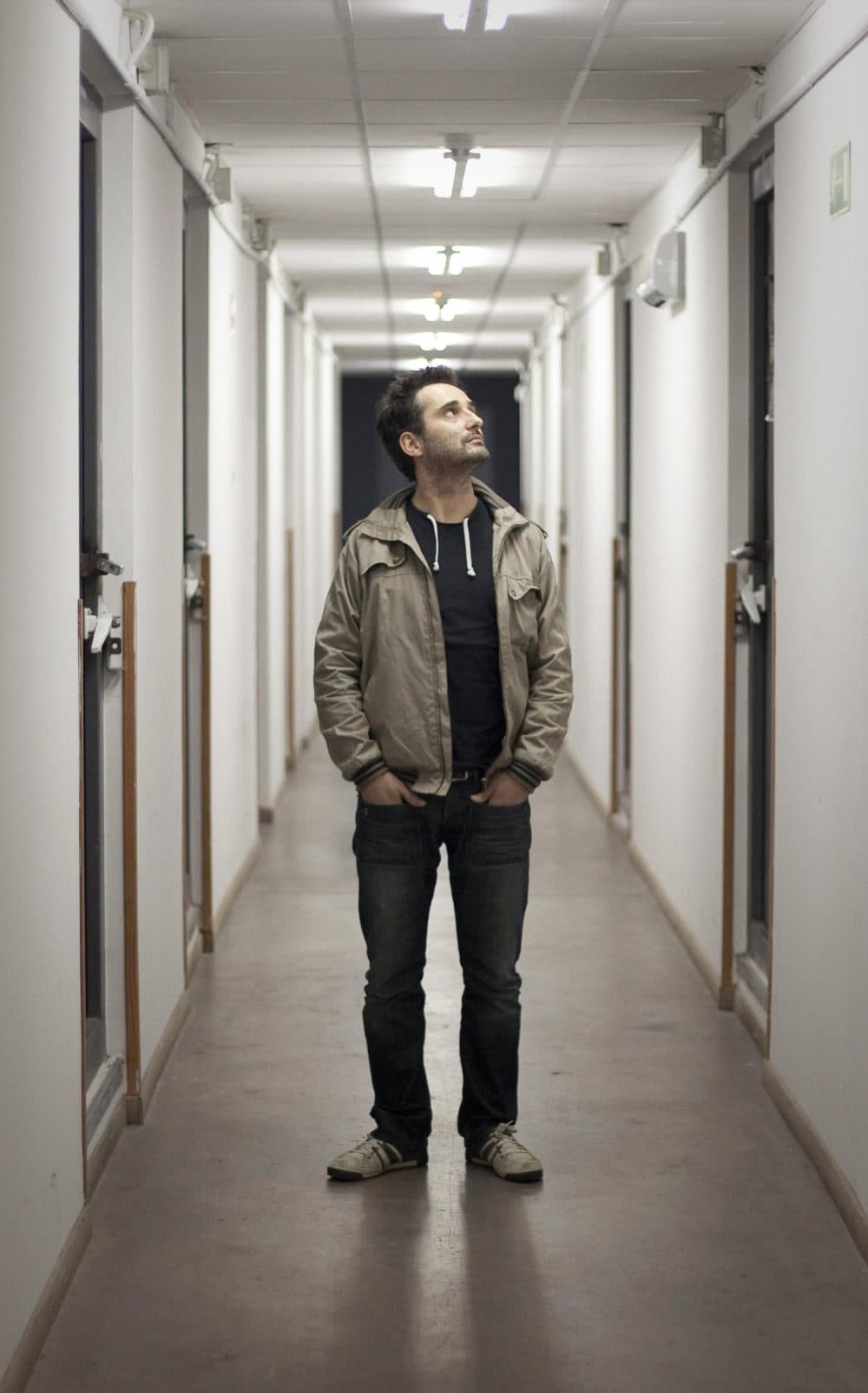 I want to ask you about your native Uruguay. It's seen as one of the most prosperous countries in Latin America — the New York Times had an article recently that depicted Uruguay as a model of sustainability for the world. Being Uruguayan, do you also see it that way?
I think that Uruguay, more than prosperity, because it is not a rich country, it is a country that is very rich in democracy. It has a very strong democratic spirit. We have political dialogue. When a president is elected, the previous president, even if he is not from his political party, accompanies their successor as they assume the presidency.
In Uruguay, we have 3.5 million inhabitants in a sparsely populated country. But we have so many figures in literature and in music and in cinema and in dance and in theater. We have great cultural development and we have our own identity.
With all the fondness you have for your country, you live in Spain now. Do you ever think about returning to live in Uruguay?
I have three children who were born in Spain, and if I were to live in Uruguay I would lose a lot of contact with them. But yes, I would like to have a mixed life, like the late Uruguayan poet Mario Benedetti, living a few months in Montevideo and a few months in Madrid. I would really love that, and I'm on my way to trying to do it, but I still have a few years to go.
What are you planning to play for your Boston concert?
I'm here to present my new album with a wonderful new band that I'm leading. I have three men and three women accompanying me, the first time I've worked with a band with equal numbers of both genders. And I will play the songs with the new band and, of course, songs from other albums as well.
Reporter Tibisay Zea contributed to this story.