East Boston schools to expand music education with new $1.65 million grant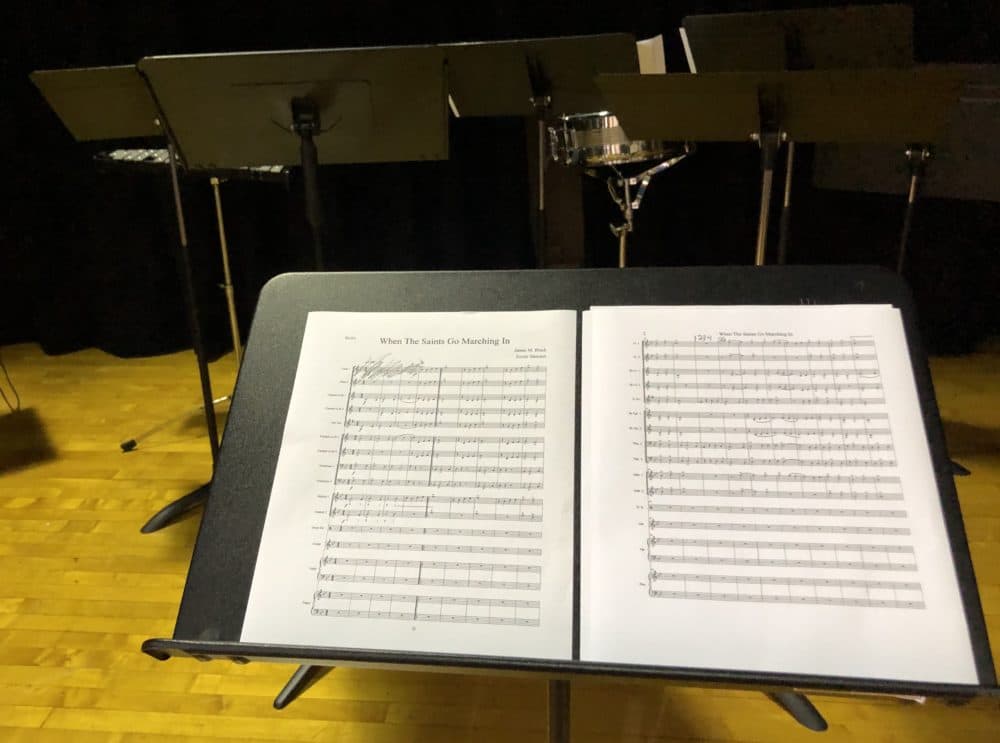 East Boston elementary-age students will soon gain additional exposure to music education. Beginning in January, public schools in the neighborhood will offer after-school music programs and band rehearsals, host workshops with the New England Conservatory and the Berklee College of Music and give around 200 area students access to free private music lessons.
The new initiative will be funded through a public-private partnership with the non-profit EdVestors. The organization is providing Boston Public Schools with an anonymously funded three-year $1.65 million grant.
"My heart is full," said BPS superintendent Mary Skipper at a media conference Monday announcing the expansion. "Frankly, this is the type of thing we need the support with because we can't do it ourselves."
The 11 East Boston elementary schools slated for this expansion will also be able to purchase new instruments, coordinate student band appearances at local festivals and support guest artist residencies and workshops.
Due to budget and scheduling constraints, many Boston elementary school students only get about 45 minutes of music education a week. Emily Dawson, a music teacher at the Curtis Guild Elementary School in East Boston, says the funding will dramatically improve music exposure for her students.
"Our students are going to get so much more music," she said, adding this will "help them thrive and ... really increase that pipeline to [playing an instrument in] high school."
The funding will only be going to elementary schools in East Boston for now. BPS leaders and EdVestors say they're targeting schools in this neighborhood to experiment with ways the district can take music education to the "next level."
"East Boston gives us a test spot to see how we can do that, in hopes of helping other neighborhoods in other parts of the city," said Marinell Rousmaniere, the president and CEO of EdVestors.
BPS and EdVestors have partnered since 2009 to expand arts education, according to school officials. The number of arts educators has nearly doubled since that time.
Rousmaniere also hopes that additional arts programming will help improve student engagement after the COVID-19 pandemic. She cited recent research suggesting that access to music education is associated with lower rates of chronic absenteeism.
"It brings joy, it brings new experiences, but we know empirically it helps our students come to school every day, which is a critical piece for the rest of the academic components to be able to flourish," Rousmaniere said.