Katherine Clark elected No. 2 Democrat in U.S. House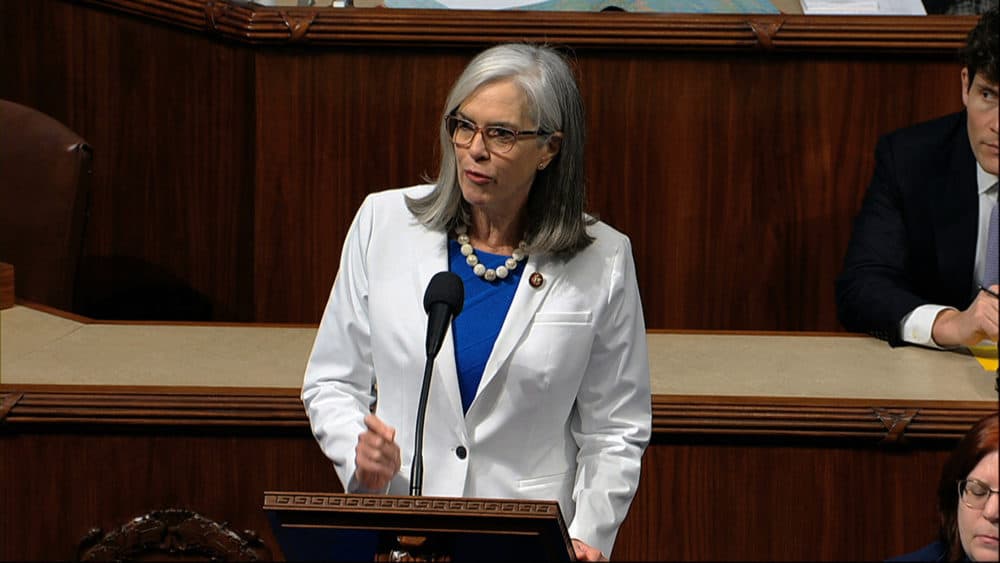 U.S. Rep. Katherine Clark had a simple message for the American people Wednesday after she was named the Democratic House whip.
"House Democrats are ready to work for you," she said at a press conference in the U.S. Capitol.
But the congresswoman from Revere will be in the minority when she assumes the role as the No. 2 Democrat in the House in January, raising questions about how much she and other Democrats will be able to deliver. The Republicans recaptured the House by a slim margin in the midterm elections.
Clark, 59, served as a state representative and state senator before being elected to Congress in 2013. She has already been part of of her party's leadership team as the No. 4 Democrat in the House this session.
On Wednesday, she ticked off a long list of Democratic accomplishments over the past two years, including dealing with the pandemic and approving legislation dealing with climate change and firearms. She said that helped prevent Republicans from making even bigger gains, despite predictions of a "red wave" in this year's midterm elections.
The Democratic caucus also elected New York Congressman Hakeem Jeffries as House minority leader and California's Pete Aguilar as the party's third-ranking member.
At the news conference, Democrats they are willing to work across the aisle with Republicans where they can. But Jeffries warned they would would "also push back against extremism."
Clark also accused Republicans of driving to gain power by dividing Americans. "American people want solutions," she said.
Democrats held the U.S. Senate in this fall's election, but Republicans retook the House in part because of broad concerns about high inflation and the economy.
House Republicans have already nominated House Minority Leader Kevin McCarthy to become the next speaker when the new session of Congress is sworn into office in January.