Michael Maso, managing director of The Huntington, is stepping down after 41 years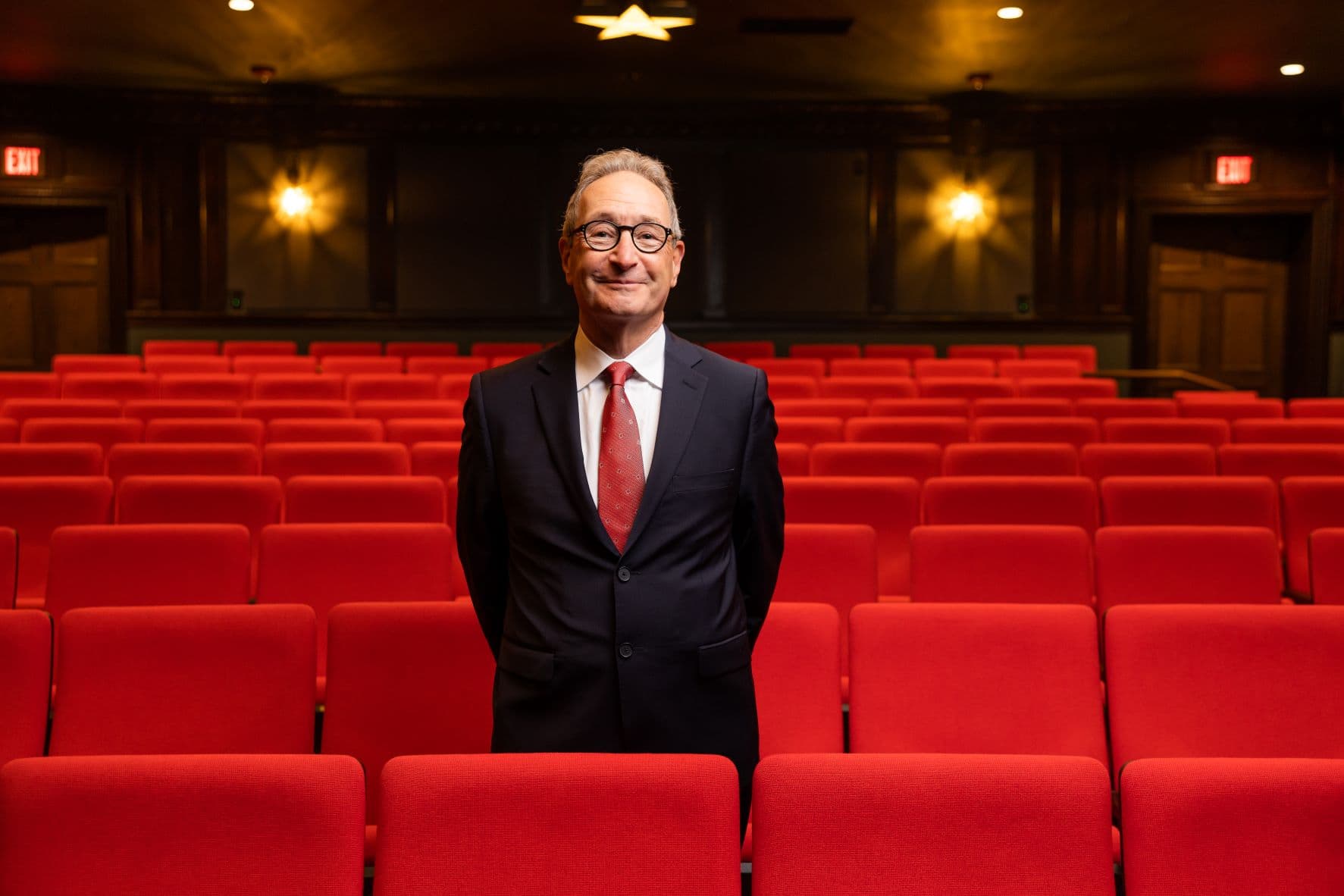 Michael Maso watched The Huntington grow from an in-house department of Boston University to an independent, nonprofit professional theater with a budget of $20 million, and a full-time staff of 125. He measures his time there in works of stagecraft and periods of creativity, which he had the privilege of witnessing as managing director for more than four decades.
After overseeing the production of more than 260 productions, 18 of which went on to Broadway or off-Broadway, and collaborating with four artistic directors, Maso is stepping down from his leadership role at the end of June.
He has served as managing director since the day The Huntington opened its doors in 1982. Most recently, he led the reopening of the newly renovated theater in October of 2022, following a seven-year project that included the sale of the theater on the open market and the COVID shutdown in 2020.
"There are definitely moments of nostalgia that I've been indulging in over the last couple of months," Maso said. "And I do remember my first moment walking into the theater in 1982 and being astonished by the beauty of that space that we just renovated. But that was 40 years ago. And the elegance of that proscenium and the history that was embraced in that facility."
His memory lingers on the time spent with playwright August Wilson, often called the most impactful artist in the history of The Huntington. He referenced the 2004 opening of the Calderwood Pavilion in the South End with Melinda Lopez's "Sonia Flew," and the first big musical, "Animal Crackers."
"There's just such an extraordinary range of work. And you know, it's hard for me to actually single them out because I find that memories just keep coming back to me and they're thrilling," he said. "One of the things that I hope to do is to take the time to really think through, almost decade by decade, what those moments have meant to me and what those moments have meant in my mind to Boston."
Maso's last season will end this summer, concluding his 41st year in leadership, but he will stay on as a senior advisor and executive consultant to ensure a smooth transition, according to Temple Gill, director of public affairs and strategic partnerships for The Huntington. His new role is expected to include special projects with a continued focus on fundraising as well as planning for phase two of The Huntington Theatre renovation and expansion, which, once completed, will provide 14,000 square feet of cultural space for performance and public events.
He also plans to travel, write and consult for other nonprofit organizations, Gill said.
"Michael Maso is the only managing director The Huntington has ever known, and we have been incredibly fortunate to have his visionary leadership for these many years," said Randy Peeler, chairman of the theater's board of trustees, in a press release. "He leaves an indelible mark on The Huntington as an organization, the broader arts community, the city of Boston, and the national theater community."
According to a press release from The Huntington, the board is working with consultants AlbertHall&Associates to lead a national search for a new executive leader, who will work with Artistic Director Loretta Greco, who joined the theater in 2022.
"Michael Maso has been the heart and soul of The Huntington for a remarkable 40 years," said Greco in a press release. "Getting to work with him over the past year has been a dream, and one of the reasons that I took this position in the first place. As he passes the baton to a new leadership team, I'm delighted that we'll continue to collaborate after his full-time tenure ends."
Maso said he has been speaking with the board about a succession plan for over a year.
"When you get into decades after decades, you start to think about, 'Well, when is my time complete?'" Maso said. "It was clear to me a while ago that this was going to be basically my life's work, that my time with The Huntington was going to take me through the end of my full-time working life. And then the question is, you know, what's the right time to kind of pass those responsibilities on to others?"
Maso said when he taught a course at Boston University on theater management, he described his job as one that creates a comforting and nurturing environment for directors and actors. Part of the social justice movement, he said, is also making sure that artists can live, can support themselves, and see a place that represents their visions on stage.
"And I still think that's the job. We ask the artists to come into our rehearsal halls to work miracles in the matter of weeks," he said. "To bring art to life, to bring other communities to life, to bring visions and perform them in real-time. It's this extraordinary act of generosity."