Peabody Essex Museum returns a trove of Salem Witch Trials records to Mass. SJC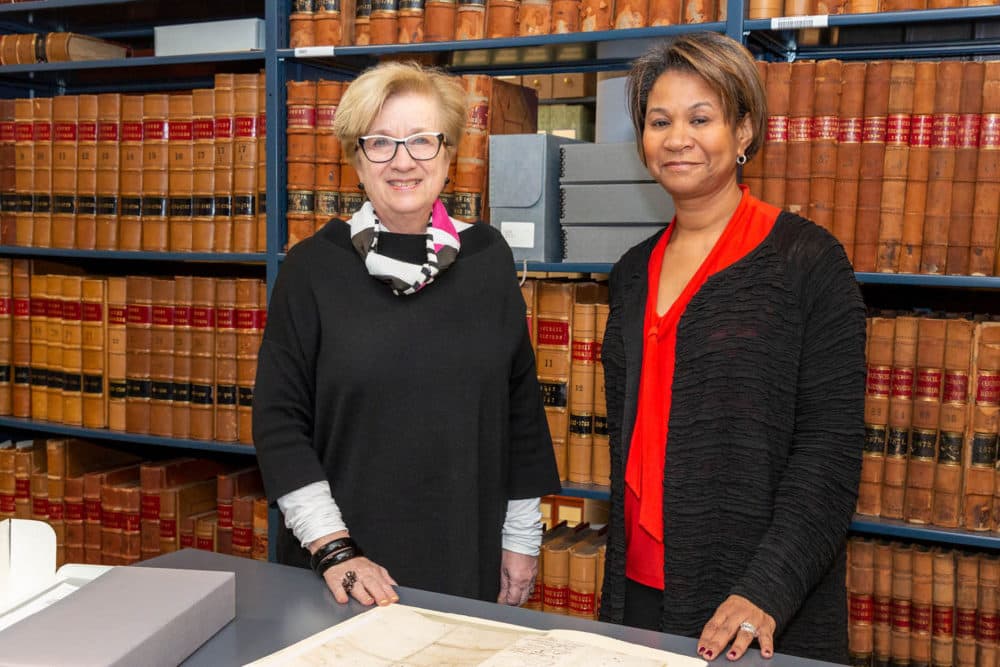 Hand-written complaints, death warrants and depositions are among 527 delicate Salem Witch Trials documents that have been under the Peabody Essex Museum's care since 1980. "We have provided safe haven," PEM Director and CEO Lynda Roscoe Hartigan said of the long-term loans. The records are now being transferred back to the state's Supreme Judicial Court (SJC), which owns them.
The time-worn papers will be housed and preserved in Massachusetts' newly updated judicial archives. "We've also digitized everything, which means that we will still through our library — the Phillips Library — be able to provide digital access to the Witch Trial papers, as will the SJC," Hartigan added.
The SJC — America's oldest appellate court — was founded after more than 200 people were wrongly accused of witchcraft in 1692 and 1693. Twenty-five men, women and children were brutally killed or died as a result of the notorious, hysteria-fueled proceedings.
"The Court deeply appreciates the extraordinary public service that the museum has provided in caring for this unique collection for more than 40 years," Supreme Judicial Court Chief Justice Kimberly S. Budd said in a statement. "We look forward to future partnerships between the SJC and PEM to help keep the teachings of the Salem Witch Trials alive."
Since 2018, the light-sensitive materials have been stored and studied at PEM's state-of-the-art Collection Center in Rowley. The museum has relied on these original documents to contextualize the trials — and the complex stories they hold — through deep-dive exhibitions. Researchers and historians turn to this cache hoping to learn more about what led to the persecution of innocent victims including Bridget Bishop, Sarah Good and Rebecca Nurse. Now that they're digitized anyone can pour over these rare documents through their computer or phone.
"One of the expectations is that this kind of public access will promote deeper understanding of issues related to social justice," Hartigan said, "and how the course of history can be changed by misunderstanding and misinformation — as well as appropriate information and access."