Rep. Katherine Clark's daughter arraigned on charges of police assault, vandalism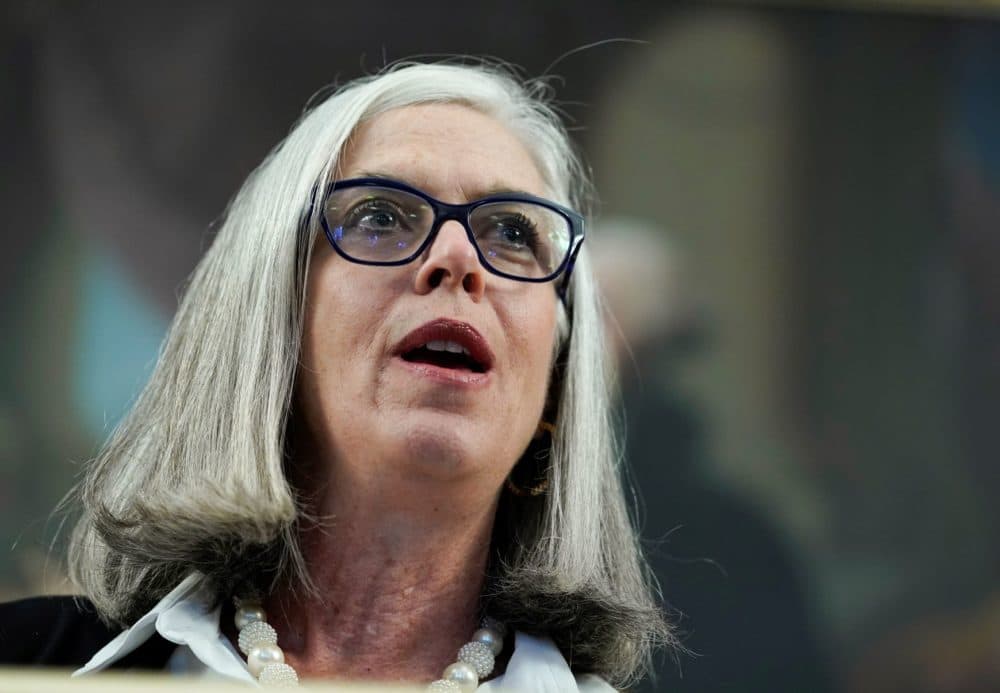 The daughter of U.S. Rep. Katherine Clark of Massachusetts was arraigned Monday  on charges that include assaulting a police officer and vandalism during a protest on Boston Common.
Riley Dowell, 23, of Melrose was also charged with tagging property, vandalizing a historic monument and resisting arrest, according to a statement from the Suffolk County District Attorney's office.
Police said officers responded Saturday to a report at the Parkman Bandstand Monument, where they they found a person identified as Dowell defacing the monument with spray paint and anti-police phrases.
Judge James Coffey set bail at $500 and ordered Dowell to stay away from Boston Common.
Clark, the House Democratic whip, confirmed in a tweet that her daughter had been arrested. "I love Riley, and this is a very difficult time in the cycle of joy and pain in parenting," Clark wrote. "This will be evaluated by the legal system, and I am confident in that process."
Clark has spoken publicly about the fears of her own nonbinary child amid bigotry targeting transgender people.
During the arrest, "a group of about 20 protesters began to surround officers while screaming profanities though megaphones on the public street causing traffic to come to a standstill," police said, adding that "an officer was hit in the face and could be seen bleeding from the nose and mouth."
Dowell will return to court April 19 for a pre-trial hearing.
A fatal police shooting earlier this month in nearby Cambridge sparked protests over use of force. A 20-year-old student at the University of Massachusetts Boston, Sayed Faisal, was shot and killed by Cambridge police. He had advanced on officers with what police described as a kukri, a type of sword, and a less-than-lethal "sponge round" had failed to stop him, police said.
Clark is in her sixth term in the House and represents the state's 5th Congressional District.
With reporting from The Associated Press.
This article was originally published on January 23, 2023.