In 2nd storm of the week, expect snow first, then rain and gusts, in Mass.
The next round of wintry weather is knocking on our doorstep.
Enjoy any limited sun in the early hours of Wednesday as it will disappear quickly behind clouds that usher in first snowflakes this afternoon.
At first, snow will fall very lightly, and the temperature will be above freezing, so no impact is expected. After 4 p.m., however, the intensity of the snow picks up along with the coverage, meaning conditions will deteriorate through the evening.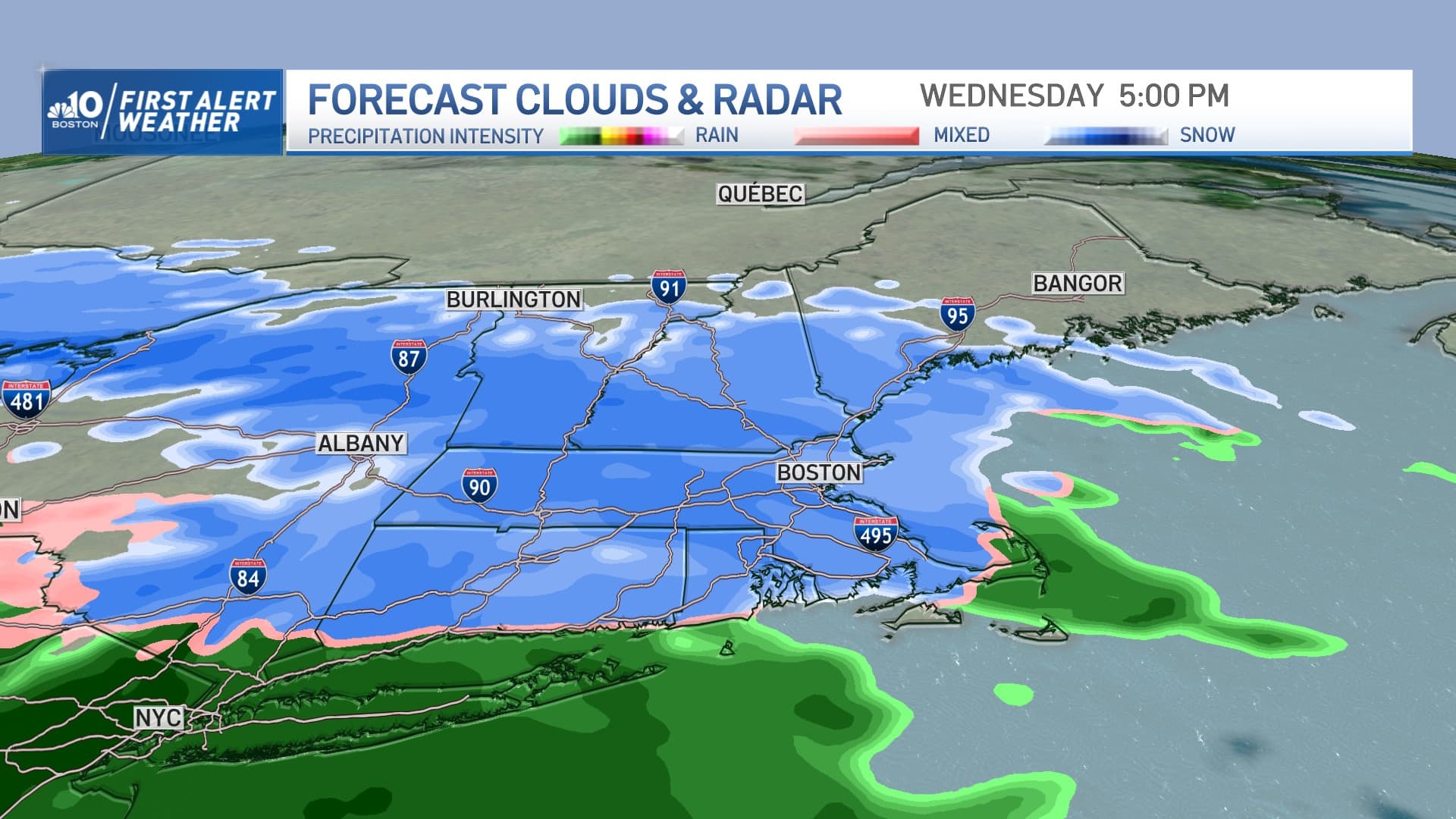 It's worth mentioning that this system is different from the last one earlier in the week in that it starts as snow then changes to rain. If you remember, we had rain to snow Sunday into Monday.
So the good news is that this time around, pretreatment of the roads will not get washed away, but instead will do its job and limit significant impact on main highways and high traffic areas.
That being said, the snowfall rate will pick up during the evening, and will be around 0.5 inches per hour at times from 5 to 9 p.m., so expect reduced visibility, some slick spots and tough travel, particularly north and west of Boston.

The storm center is forecast to track right over southern New England Wednesday night into Thursday morning, not only carrying Gulf of Mexico warmth with its moisture, but also ushering Atlantic warmth into New England.
In other words, the temperature will rise allowing for a change to rain Wednesday evening and night for southern and central New England. I anticipate a changeover around or just before 9 p.m. in Boston and a little later than that along the Massachusetts-New Hampshire border.
It'll rain hard for many of us overnight Wednesday with some localized flooding as a result, though the back edge will push in fairly quickly between 3 to 5 a.m. from west to east with just a few lingering rain showers after that.
Total snow amounts will be minor: a coating to an inch in Boston, an inch or two around the Route 128 belt, then around 2 to 3 inches from I-495 into central Massachusetts (north and west), with a few coatings on the South Shore to the south coast, before the change to rain.
Meanwhile, northern New England will receive around a half-foot, bringing one week snow totals for ski and snowmobile country to 18 to 24 inches in a fantastic boon to winter sports!

Wind gusts 40 to 50 mph along the coast of the South Shore to Cape Cod late Wednesday evening and overnight is expected to move out of the southeast then south. This may cause some pockets of isolated damage. A few gusts to 60 mph on the Outer Cape are possible. The wind will shift to blow out of the southwest by Thursday, generally 30 to 40 mph.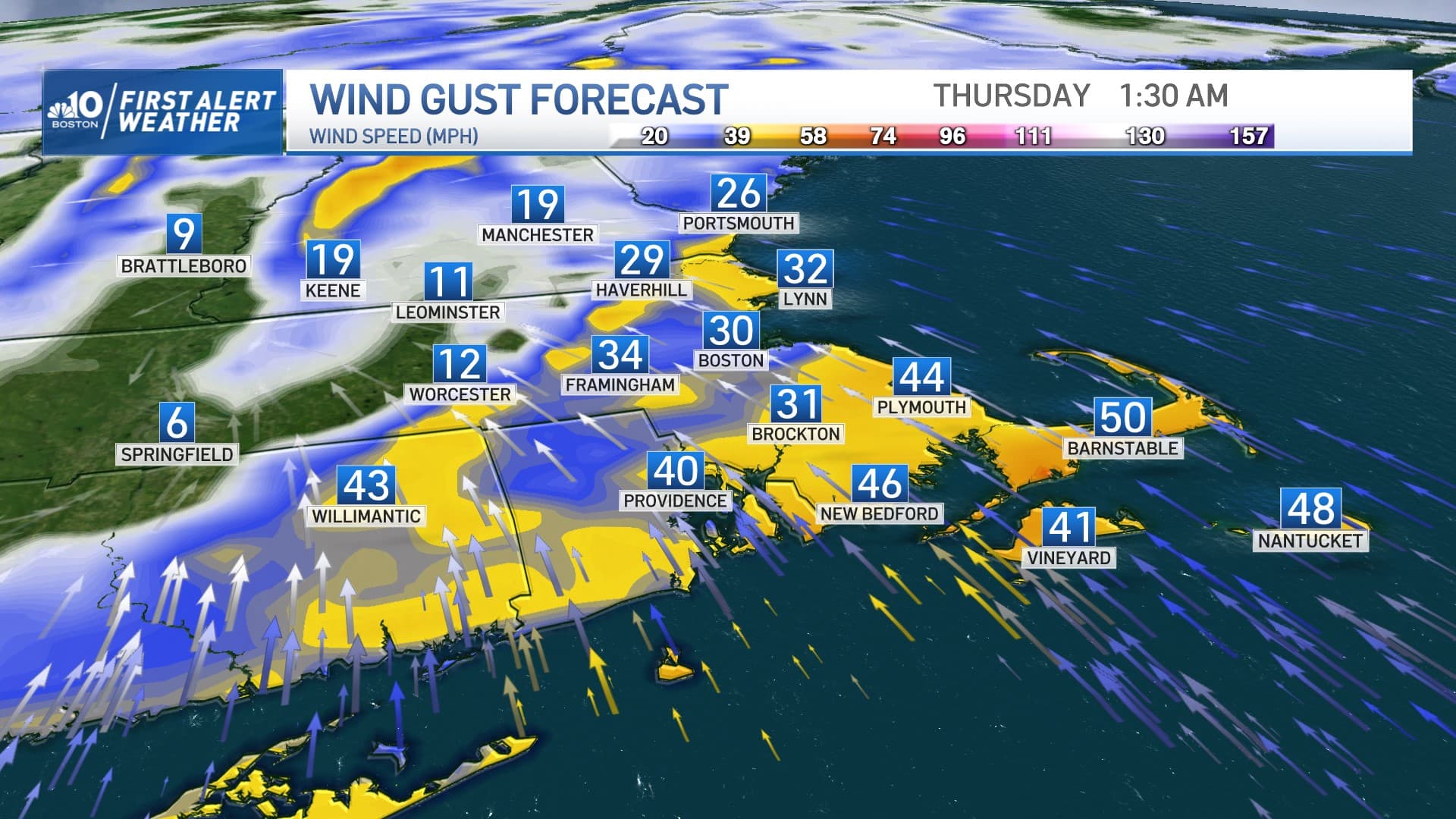 Our active weather pattern continues with the next chance of rain and snow likely to arrive Sunday evening, with another chance of unsettled weather during the middle of next week.