Unsolicited advice about what you should go see on Valentine's Day
Random thoughts for Valentine's Day, 2004: Today is a holiday invented by greeting card companies to make people feel like crap."
These are the first words we hear muttered by Jim Carrey in Michel Gondry and Charlie Kaufman's "Eternal Sunshine of the Spotless Mind," and they're some of the most relatable ever scripted. The Hallmark Holiday can be an anxious occasion for couples and singles alike. The former risk being crushed under colossal expectations to come up with the perfect date when all the best restaurants are already booked, while the rest of us need someplace to go where we won't feel so self-conscious about being alone. Valentine's Day is pretty much the most dreadful, unnecessarily stressful holiday that isn't New Year's Eve. As is my catch-all solution for most of life's problems, I find that going to the movies helps.
Alas, time is running out for me to start dating someone just so I won't have to go see this week's 25th anniversary re-release of "Titanic" alone. (A few friends suggested I should hire an escort, like on that episode of "Curb Your Enthusiasm" when Larry David wanted to use the carpool lane.) While I'm wary of whatever digital tinkering James Cameron seems to have done to this new 4K 3D remaster – the trailer is so scrubbed of any original film grain that Kate and Leo look like wax figurines – there's still a zero percent chance I won't be the fat guy blubbering into his popcorn by himself at a matinee next week. (Also, if you're wondering why they waited 26 years to celebrate the 25th anniversary of "Titanic," it turns out that the film's single highest-grossing day at the box office during its original release was Valentine's Day, 1998. Speaking as someone who worked at a theater showing the film on our four largest screens that winter, I don't have to look up those numbers to assure you they're correct.)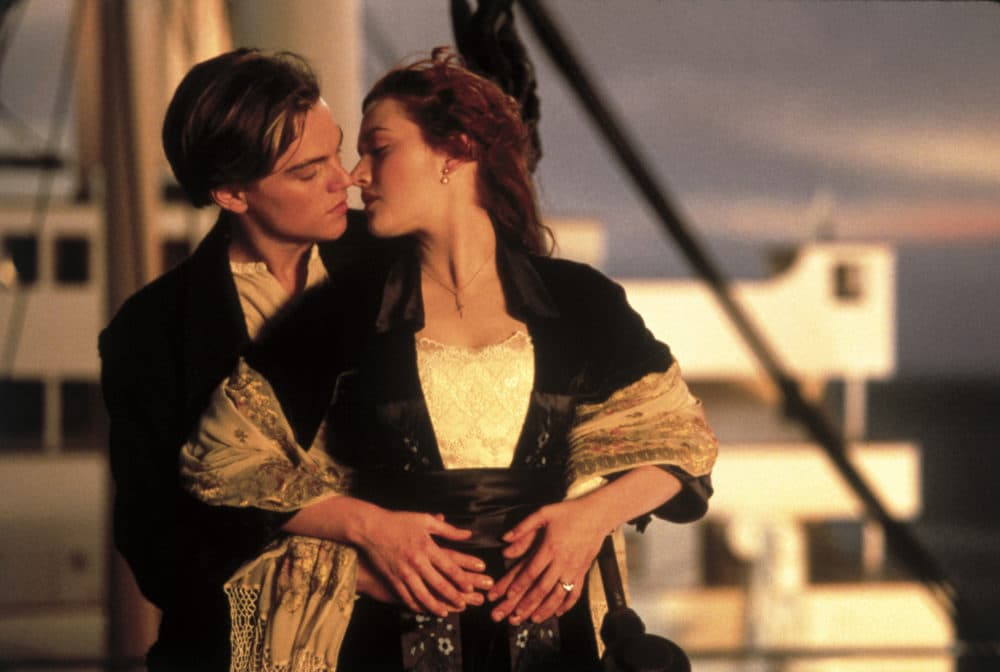 Elsewhere at the multiplexes, there's the canny counter-programming of "Magic Mike's Last Dance," which one hopes will be a haven for rowdy packs of single gals and their gay best friends, especially at cinemas that serve cocktails. Although, from personal experience going to see the first two "Magic Mike" movies more than once, your chances of impressing anybody who has just finished watching Channing Tatum dance around in his underwear for two hours are exceedingly slim. (It's the same flawed logic as back when my friends and I used to hang out at bars by the Garden after New Kids on the Block reunion concerts trying to pick up divorced moms.) Your best bet is probably sticking with the Boston area's reliable repertory cinemas, which have once again curated a fine quartet of classics with cross-generational appeal for couples at all different stages of their relationships. Here are some broad generalizations and unsolicited advice.
'Casablanca'
Brattle Theatre | Tuesday, Feb. 14 at 7 p.m.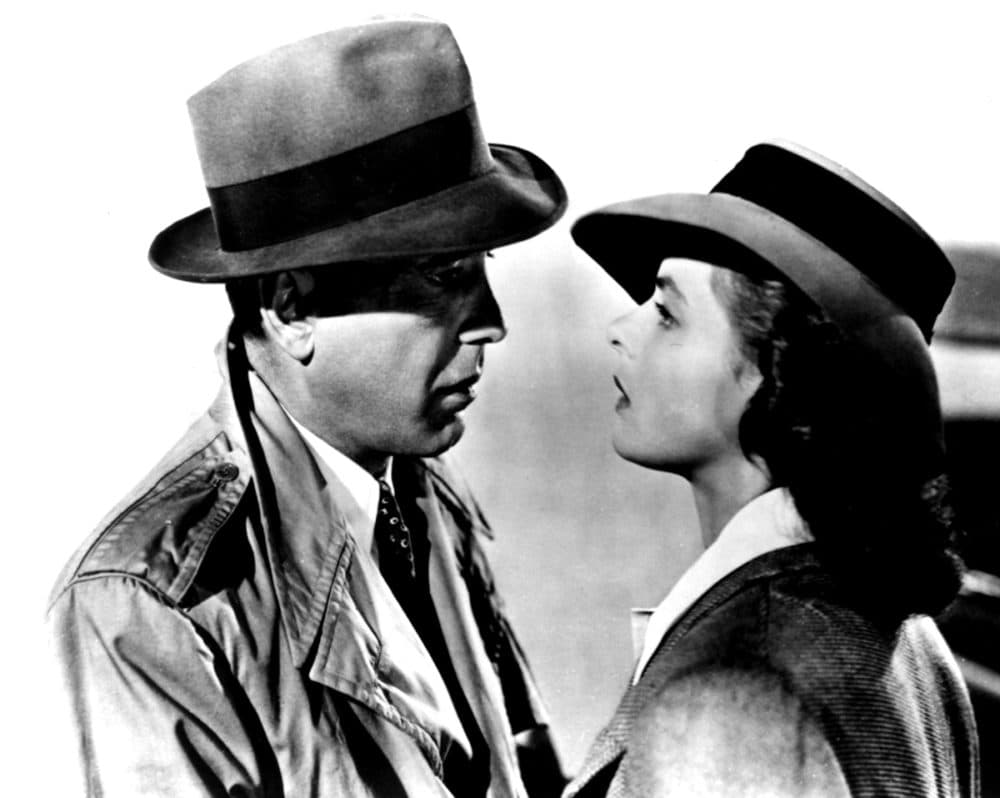 You must remember this. The most romantic movie ever made about a dude who gives up the girl of his dreams to go kill some Nazis with his debauched French drinking buddy. The Brattle's annual Valentine's Day screenings have become an institution over the decades, with good reason. You're surrounded by couples who, in some cases, have been coming to see this movie here for longer than you've been alive, packed like sardines into a room that radiates contentment and connubial bliss. There's always an extra, electric charge you get from watching "Casablanca" in the theater that kickstarted the cult of Humphrey Bogart back in the 1950s, when the Brattle would screen it around the clock during reading weeks before Harvard's final exams. Fans used to come dressed in costume and sing along with "La Marseillaise," (which is way cooler than anything at Comic-Con, if you ask me.) Despite the storied chaos of its wartime production, this flawlessly constructed crowd-pleaser is the pinnacle of Old Hollywood studio entertainment, a sleek machine of lost love and rediscovered ideals.
It's also really funny, which I recall came as a big surprise to a date I brought to the Brattle some years ago. The screenplay, written by Howard Koch and brothers Julius and Phillip Epstein, is a treasure trove of immortal catch-phrases and devastating put-downs, so many that it recalls that old joke about "Hamlet" – a play made up entirely of famous lines. Our cynical, chain-smoking Bogie's Rick Blaine is basically an insult comic for the first half the film, trading bitter barbs and caustic quips with Claude Rains' cheerfully corrupt police captain. But then, out of all the gin joints in all the world, old flame Ingrid Bergman walks into his, and reminds Rick of who he used to be. "Casablanca" endures because the love story is more than just selfish desire, it's a catalyst for the greater good and a way of reconnecting with our best, most heroic selves.
Unsolicited advice: These are always some of the toughest tickets in town, especially since Warner Bros. is only allowing the Brattle a single screening this year, supposedly to whet appetites for an upcoming nationwide re-release celebrating the studio's 100th anniversary. Plan ahead, because by Monday morning you'll probably have an easier time scoring seats for Springsteen or Taylor Swift.
'The Princess Bride'
Brattle Theatre | Tuesday, Feb. 14 at 9:45 p.m.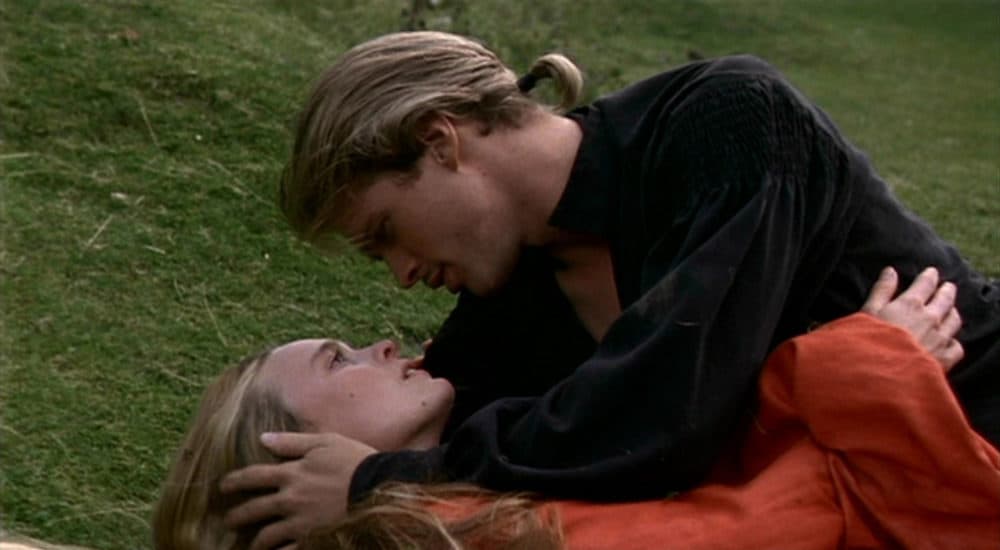 I'm informed that over the past few years this has become the most popular Valentine's Day screening among millennial audiences. Inconceivable. Rob Reiner's adaptation of William Goldman's novel is one of those beloved pop cultural touchstones that's always left me curiously cold. The schticky fairy-tale sendup has the same arch, half-kidding sensibility as Goldman's screenplay for "Butch Cassidy and the Sundance Kid" – another movie everyone else seems to like more than I do — peppering classic genre scenarios with weisenheimer anachronisms that undercut any emotional investment in the story. (This is where the glib Joss Whedon-isms of the Marvel Cinematic Universe were born.) The best stuff is all frontloaded, with Wallace Shawn, Mandy Patinkin and especially Andre the Giant earning a whole lot more of our affection than Cary Elwes and Robin Wright's blonde, beautiful and unbelievably boring central couple. I've never bought for a second that these two were in love with each other, and I don't think the movie does either. If it did, it wouldn't constantly be heckling itself.
Unsolicited advice: Again, I don't understand the appeal. (Though I wouldn't mind hearing a defense of Mandy Patinkin playing a Spaniard from an audience that usually raises hell over such casting choices.) But if your partner really wants to go, just say "As you wish."
'Before Sunrise'
Coolidge Corner Theatre on Tuesday, Feb 14 at 7 p.m.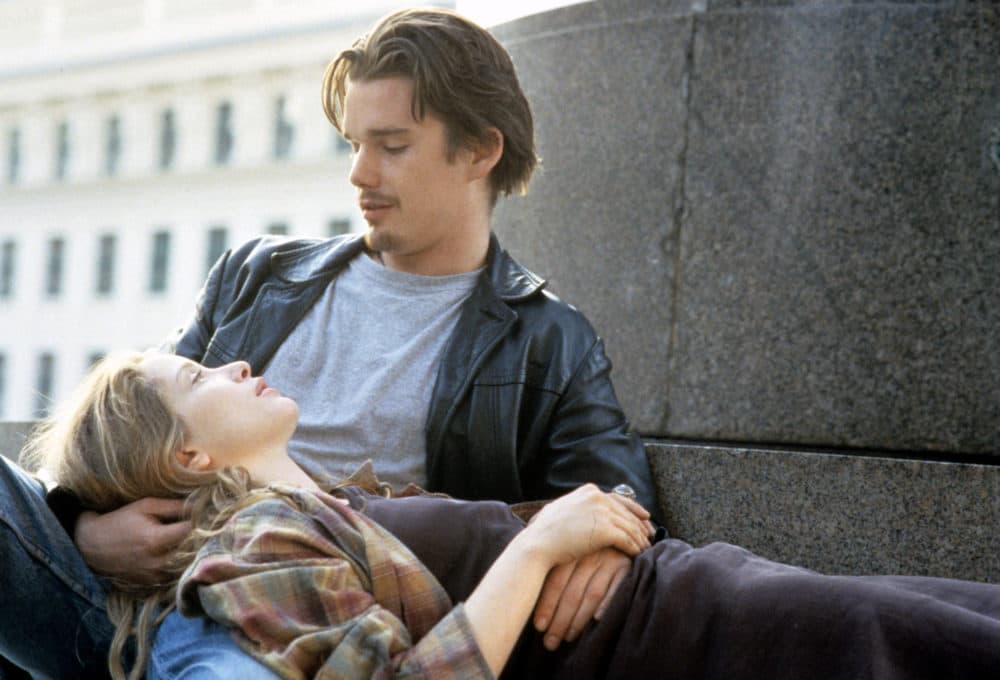 My goodness, were we ever this young? Richard Linklater's 1995 brief encounter turned Gen X signpost stars Ethan Hawke and Julie Delpy as strangers on a train in Vienna. After a disarming chat in the lounge car, these two impulsively disembark and walk the city streets together for an enchanted evening, waxing philosophically (and not unpretentiously) until dawn about life, love and all the endless possibilities of the universe that brought them together by chance. I'm roughly the same age as these characters, so when the movie first came out I wanted nothing more than for them to get hit by that train at the end. Time and two extraordinary sequels have softened my opinion considerably, on recent viewings even finding myself unaccountably charmed by Hawke's preening, tousle-haired earnestness and Delpy's scatterbrained, neurotic tics. The movie is naive in ways nobody could have predicted would pay off so beautifully in the subsequent films, which I don't believe anyone involved back then ever imagined might someday exist.
Unsolicited advice: This is a movie of puppy love and beginnings, so it's best watched together during the early stages of a relationship when you're still buying each other's B.S. to some extent. Make sure to schedule follow-up appointments for 2004's "Before Sunset" – a stone masterpiece — and 2013's (merely excellent) "Before Midnight," but maybe wait until you're a few more miles down the road. The third film explores what happens when happily ever after becomes day-to-day drudgery, whereas the second eloquently wonders if the swoony, romantic idealism of films like "Before Sunrise" might actually do people more harm than good, before springing on you an even swoonier, more romantic ending of its own.

Leave it to the sickos at the Somerville to program the best breakup movie ever on Valentine's Day. The source of the quote that started this article, Michel Gondry and Charlie Kaufman's freewheeling anti-romcom begins on a snowy February 14th after it's long been over for Jim Carrey's schlumpy Joel and a never-better Kate Winslet's Technicolor-haired Clementine. In fact, she's so done with him she's already engaged the services of an underground, experimental brain clinic that wipes any and all memories of your annoying ex clear out of your consciousness. Joel thinks he wants the same treatment, only changing his mind after it's already too late and the movie becomes a madcap, heartbreaking chase through his rapidly vanishing remembrances. Playfully rendered via Gondry's patented, lo-fi camera trickery and Kaufman's self-loathing, corkscrew sci-fi logic, it's a film about the importance of regret, and how it is our mistakes that make us who we are. The most painful parts of our lives are also elements of our personalities, and even if you could start anew with a clean slate you'd still probably find yourself screwing up the exact same ways all over again. Especially with a girl like our darling Clementine. Love stinks, but it's worth it.
Unsolicited advice: Don't go see this movie with a significant other unless you've already split up and gotten back together at least once. Maybe twice, to be on the safe side.