PFAS expert tips: How to reduce your exposure to harmful 'forever chemicals'
Play
It's impossible to completely avoid PFAS, a class of human-made chemicals that has been linked to a growing list of serious medical concerns. There are thousands of types of PFAS, and many are not well studied. Yet they're in everything from stain-resistant rugs to dental floss, outdoor gear, food packaging and soil.
"These chemicals are in all of us — everyone — and they're everywhere," said Linda Birnbaum, the former director of the federal government's National Institute of Environmental Health Sciences and the National Toxicology Program.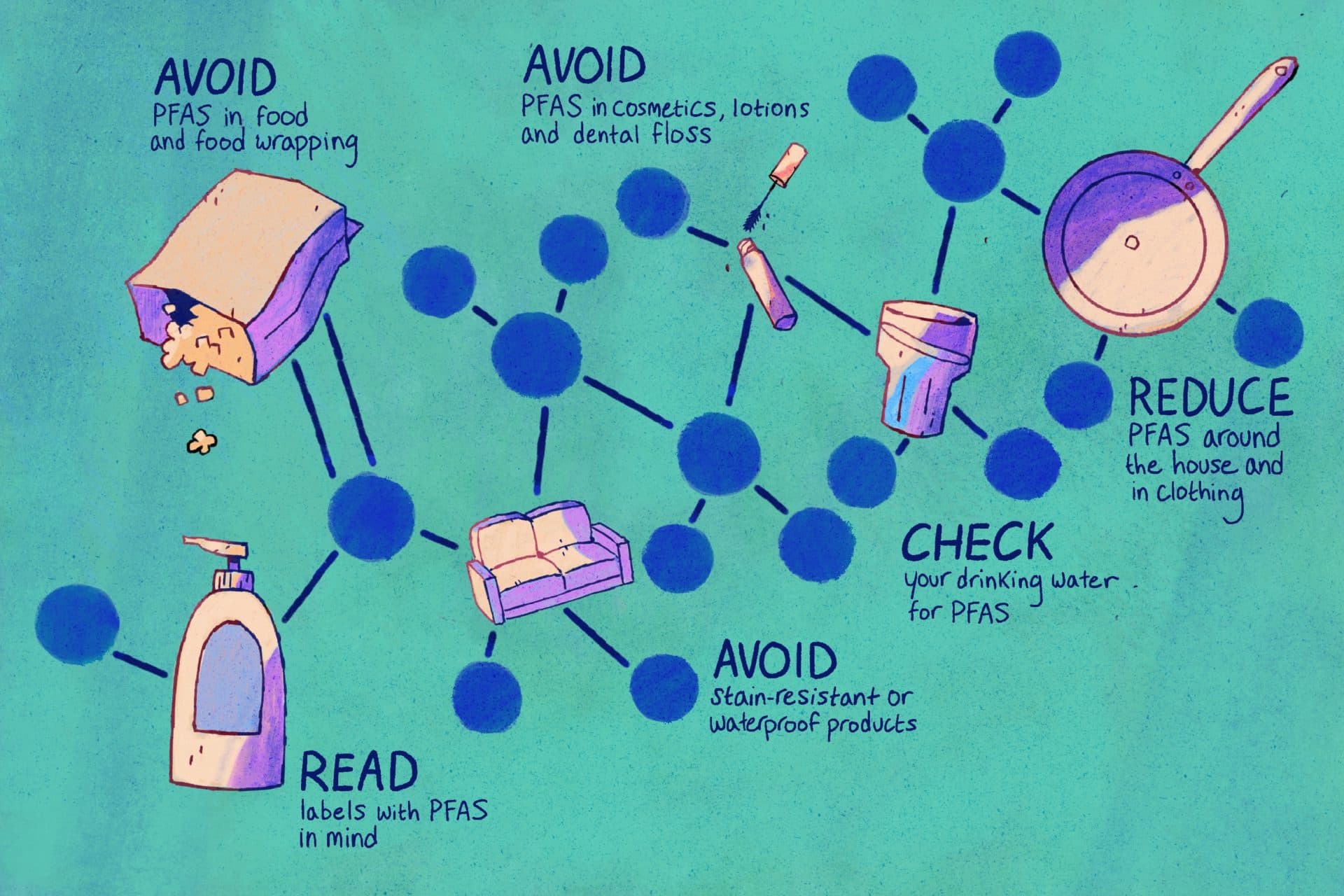 Birnbaum and others have advocated for better regulation and more limited use of PFAS, short for per- and polyfluoroalkyl substances.
"We really have to turn off the tap for this stuff," Birnbaum said.
While scientists work to better understand these chemicals and their risks, there are some strategies you can use to reduce your exposure.
WBUR spoke to more than a half-dozen PFAS experts to learn what changes they've made in their own lives and what they recommend to avoid PFAS.
Tips to mitigate your PFAS risk
This segment aired on February 17, 2023.