Zadie Smith's 'The Wife of Willesden' at the A.R.T. is a hilarious, updated take on Chaucer
A dark, fully stocked pub is where locals, including Alvita, a middle-aged Jamaican woman, gather to drink and chat. The notorious Alvita — who has had five husbands and would bed five more if she wanted to — is heralded as "The Wife of Willesden." In this London neighborhood, she's a legend, a great storyteller who manipulates to get her way and always seeks pleasure.
"The Wife of Willesden" is author Zadie Smith's stage adaptation of Geoffrey Chaucer's "The Wife of Bath" story from "The Canterbury Tales." It centers on the life of Alvita, a working woman married multiple times. Tampering with classics can be challenging. When attempting to reimagine something, how does one stay true to the spirit of the inspirational text, in this case Chaucer, while honoring their voice and still end up with something recognizable or good?
Smith, author of the acclaimed novel "White Teeth," stepped up to the plate and delivered a hilarious, updated tale with the bawdy protagonist, Alvita with "The Wife of Willesden." Smith nods to her heritage — she's biracial, Jamaican and English — and centered the neighborhood of Willesden where she grew up.  "The Wife of Willesden," deftly directed by Indhu Rubasingham at the American Repertory Theater, runs through March 17.
The gifted Clare Perkins as Alvita leads a talented ensemble who portray various colorful characters from a very religious aunty to a bubbly ride-or-die bestie to a Polish bailiff. Perkins has had a long career onstage — starring in "The Hounding of David Oluwale" about the death of a Black man by police and "Sweat" — and on television in "The Outlaws" and "EastEnders."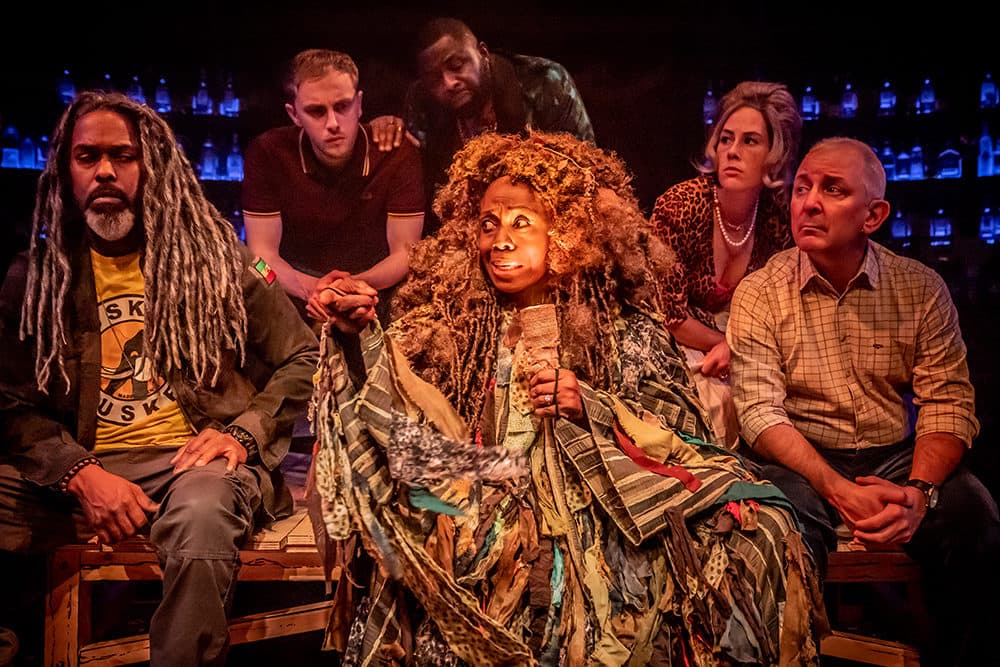 Alvita's Aunty P (Ellen Thomas) is excellent. From the moment Thomas' Aunty P utters, "Ya nah know Christ?" early in the show, it's evident that she's an ardent performer.  Thomas also doubles as an older woman who must teach a young man a lesson. In Chaucer's version, the queen tasks a knight with finding out what women most desire or face death for his crimes, and an old woman shows him the way. In Smith's play, the story moves to Jamaica, where the knight is a Maroon man who must find the answer to the question and face Queen Nanny (a regal Jessica Murrain), and Thomas cleverly shows him the way.
Smith wrote the text in rhyming couplets, but the cast's natural delivery keeps it rhythmic without feeling like a nursery rhyme. Some of the best moments of the show come from the sheer energy of the cast during what feels like impromptu dance parties, complete with a shimmering disco ball and an array of lights behind the bottles of the bar from lighting designer Guy Hoare. The pub constructed by designer Robert Jones feels cozy and nostalgic (at least to me, who spent a summer abroad in London frequenting local pubs in search of the best fish and chips) with its dark brown wood and red finishings.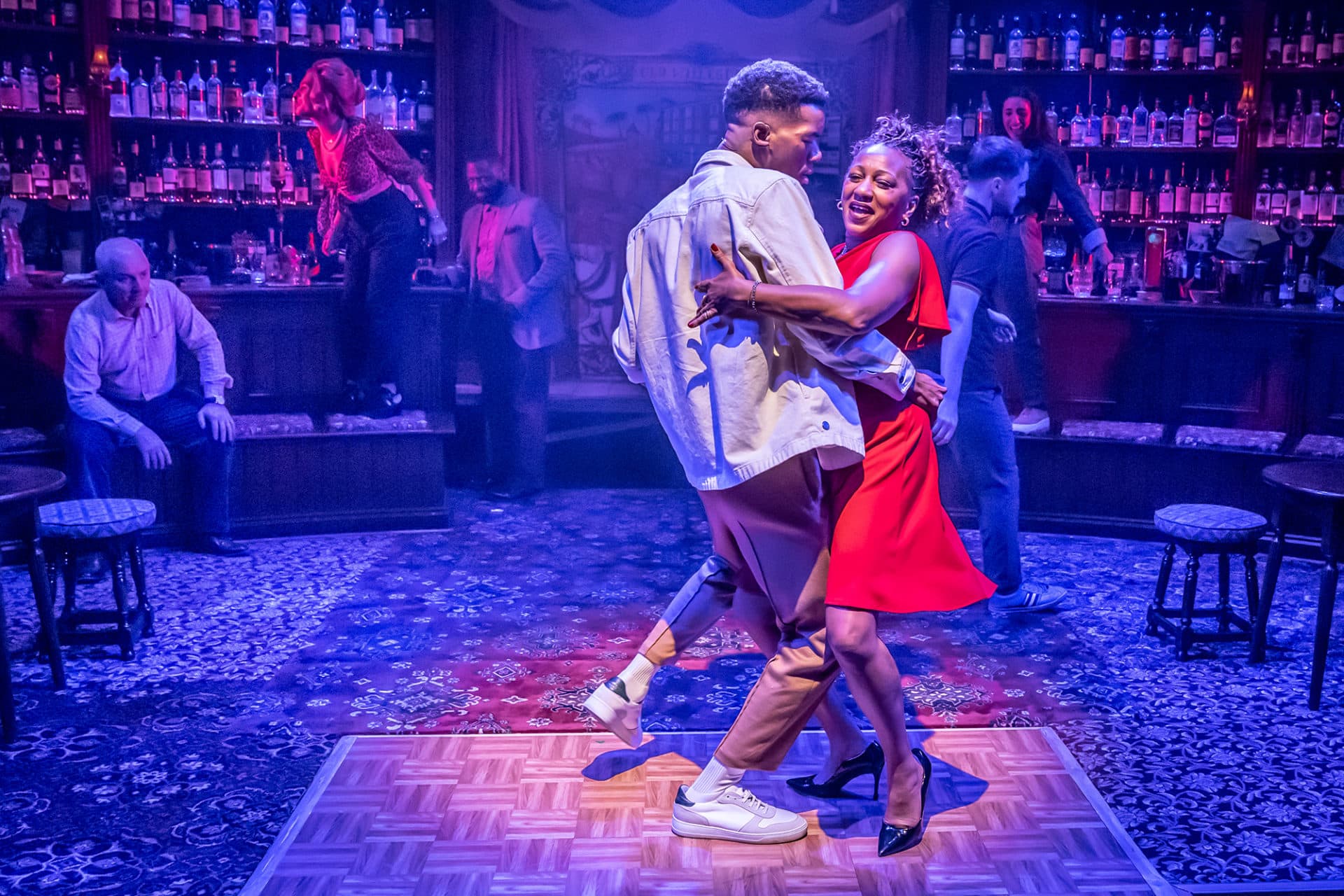 Composers and sound designers Ben and Max Ringham shine too, with Chaka Khan's "I Feel for You" and Chic's "Le Freak" pumping out of the speakers at the start of the show, readying the crowd for a very-straight talking Alvita.
Alvita — who has a long prologue too, just like Chaucer wrote — is not the most reliable narrator, but she is true to herself, even if that makes others uncomfortable. She loves pleasure and a good time and isn't willing to bend to the will of others.
Showgoers should not expect the original story's use of Middle English (in fact, here's a guide to the British slang and Jamaican patois used in the play) nor its restraint, but what one should expect is an animated tale with a diverse set of characters — including a very funny Nigerian priest (George Eggay) — who have made this old, European classic their own.
---
"The Wife of Willesden" at the American Repertory Theater's Loeb Drama Center runs now through March 17.