A warm and wet winter comes to a close in Boston
Winter is over, and if you think we've gotten off fairly easy when it comes to shoveling and bundling up, you're right. The 2022-2023 meteorological winter ended up being the fifth warmest ever in terms of average temperature for the city of Boston.
All southern New England climate sites had one of their top five warmest winters on record, with Worcester experiencing its warmest winter ever recorded.
Warmer winters have been more common here in New England, in part due to annual and seasonal patterns, but also due to our warming planet. Climate change is shifting our overall winter season. It's become somewhat shorter with increased "book end" events — bigger snow events in late fall and early spring. There are also fewer nights with below freezing temperatures.
The Northeast had its warmest winter on record. And Boston had just 47 nights that dipped below freezing — tied for the third fewest of any winter.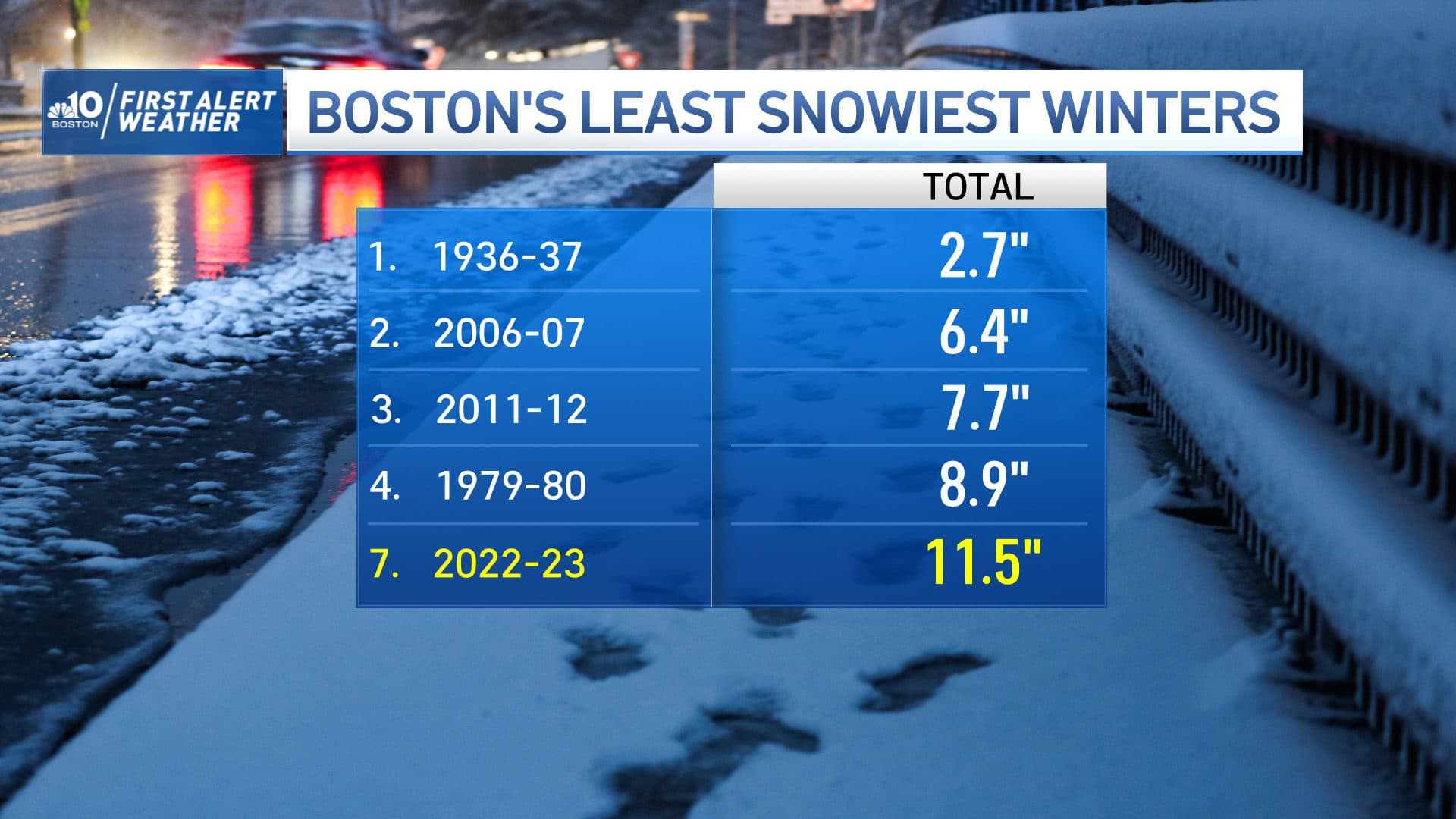 The forecast from the National Oceanic and Atmospheric Administration leading into this winter expected above-normal temperatures, and "equal chances" for above or below-normal precipitation.
Boston had its seventh least snowy winter, with just 11.5 inches recorded through the end of February. Since then of course, we added a measly half an inch during the nor'easter last week, though other parts of Massachusetts collected one, two, even three feet of snow from that most recent storm. Even then, seasonal snow totals are still below average compared to normal in those areas.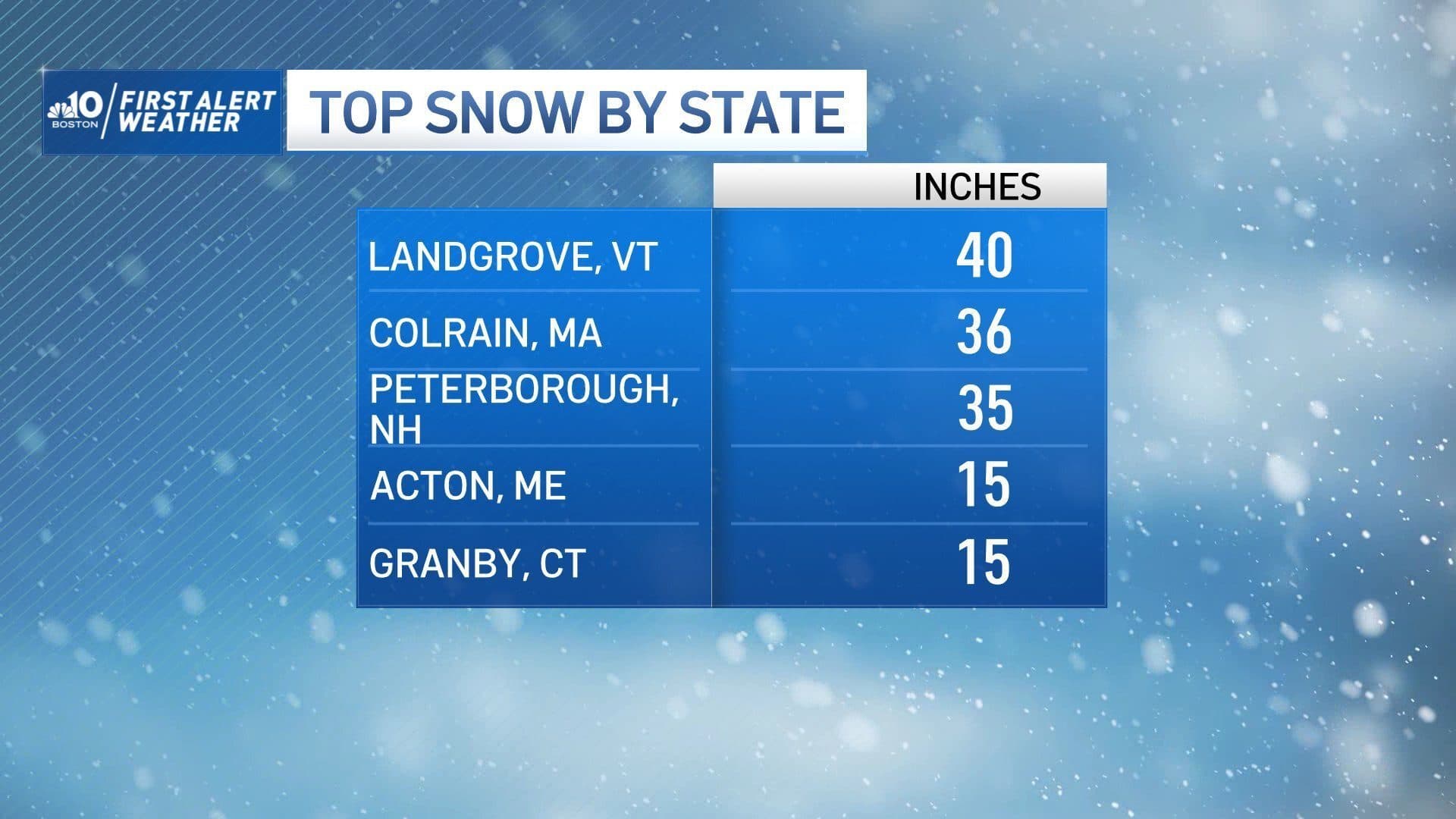 The only real significant cold outbreak came in early February, when our high temperatures didn't get out of the teens and we dipped to an impressive 10 below zero in Boston before rebounding to a high of 51 degrees the next day.
That quick, frigid burst was thanks to a piece of arctic air and a dip in the jet stream that dove into the Northeast — yes, the polar vortex. Many times, these cold snaps will result in at least a few days of cold temperatures, though brief cold outbreaks are becoming the norm.
I think this winter was a good indicator of what we'll experience in the coming years in New England; warmer-than-normal average temperatures with short-lived cold snaps and variable snow amounts. Of course, there will still be some winters that end up colder and snowier than normal going forward, but this will become more of an anomaly.