James Baldwin's overseas experiences are on display at Coolidge Corner Theatre
Sometimes to understand a place, you need to get away from it. In 1948, a 24-year-old James Baldwin left his hometown of Harlem and moved to France with 40 dollars to his name. With books like "Go Tell It on the Mountain" and "Notes of a Native Son," the author would go on to become one of the foremost chroniclers of the Black experience in America, but first, he had to see it from afar. The writer's overseas experiences are the focus of "James Baldwin Abroad," a program of three recently restored documentary shorts opening this week at the Coolidge Corner Theatre.
Each film presents the expatriate author in a different light – by turns eloquent, cantankerous and endearing. His perceptions are precise and do not coddle the audience. (Or the filmmakers.) Thirty-six years after his death, Baldwin's insights remain depressingly evergreen, astutely observed through the double-outsider lens of being Black and gay in America at a time when either one could get you killed.
Baldwin has had quite the big screen resurgence in recent years. Raoul Peck's 2016 documentary "I Am Not Your Negro" brilliantly reconfigured his unfinished manuscript "Remember This House," with the author's galvanizing prose read by Samuel L. Jackson. It's some of the actor's finest work, toning down his naturally theatrical cadences for a moodier, more pensive approach. He doesn't really sound like James Baldwin, but he sure doesn't sound like Sam Jackson, either. It's a carefully considered performance. That same year, "Moonlight" director Barry Jenkins turned Baldwin's 1974 novel "If Beale Street Could Talk" into a beautiful film that maybe should have been a little uglier. More recently, Jeffrey Wright gently lampooned the author's persona in Wes Anderson's 2021 "New Yorker" riff, "The French Dispatch."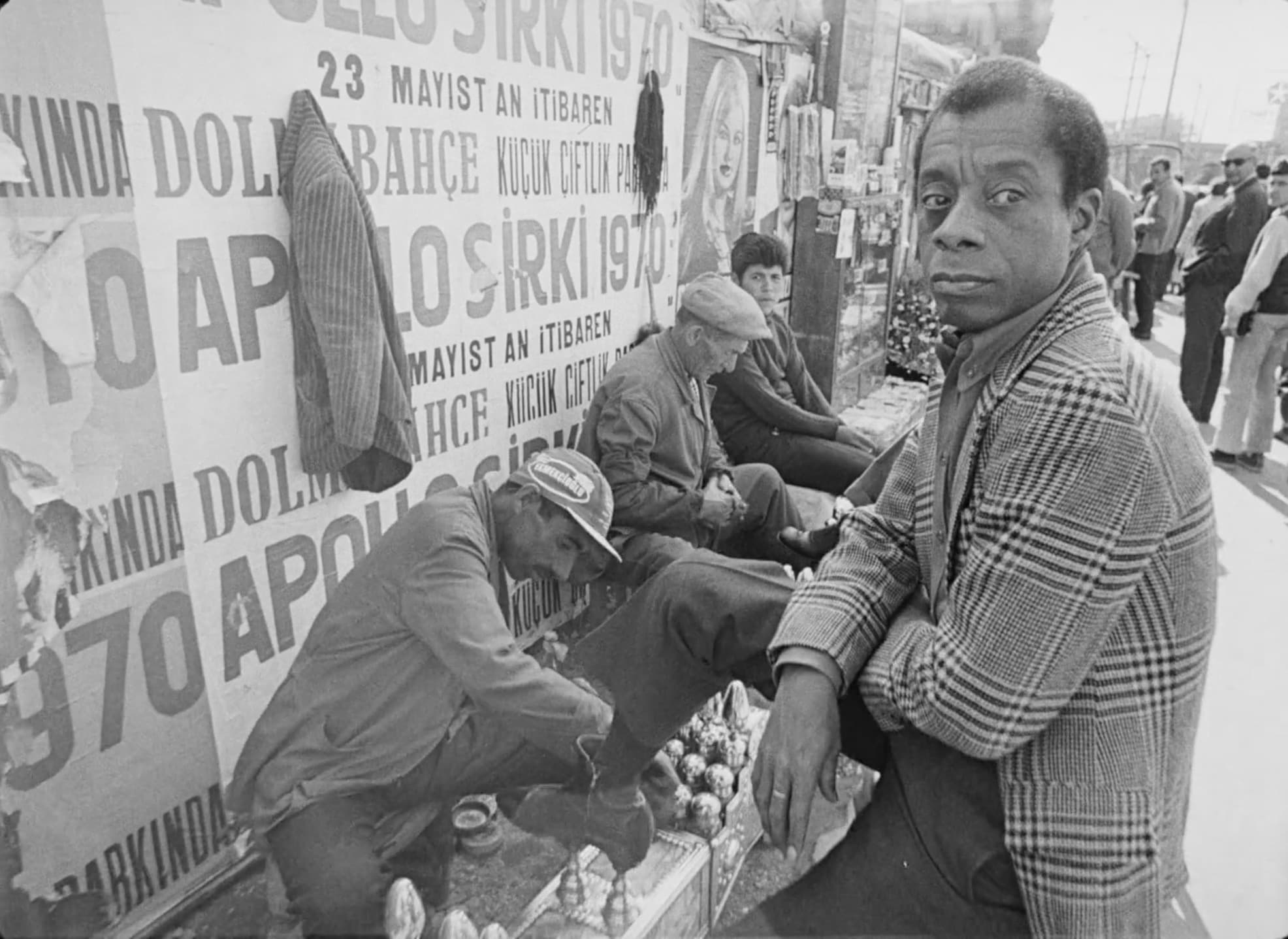 The program kicks off with "James Baldwin: From Another Place," a 1973 portrait by Turkish photographer Sedat Pakay. Shot in Istanbul, where the writer lived on and off during the 1960s, the 12-minute short follows Baldwin through a shopping bazaar while he ruminates about his sexuality on the soundtrack. Less ferocious than the two films that follow, it's got an affectionate hangout vibe that makes an ideal introduction for the series. It's also nice to see that no matter where you are in the world, authors will always look for their own books in a bookstore.
The most well-known of the three films is Terence Dixon's 1971 "Meeting the Man: James Baldwin in Paris." It's a wonderfully contentious piece of work, as Baldwin repeatedly clashes with the filmmaker. Dixon had clearly intended to do a glossy, travelogue-type short, and the writer is having none of it. Baldwin arrives at the Bastille with some American students who were there avoiding the draft, and he explodes every attempt to pigeonhole his perspective. While the tension is, at times, hilarious, what really stuns is Dixon's obliviousness to just how badly he's coming off. The filmmaker's condescension wafts from the screen, even as Baldwin intellectually obliterates him.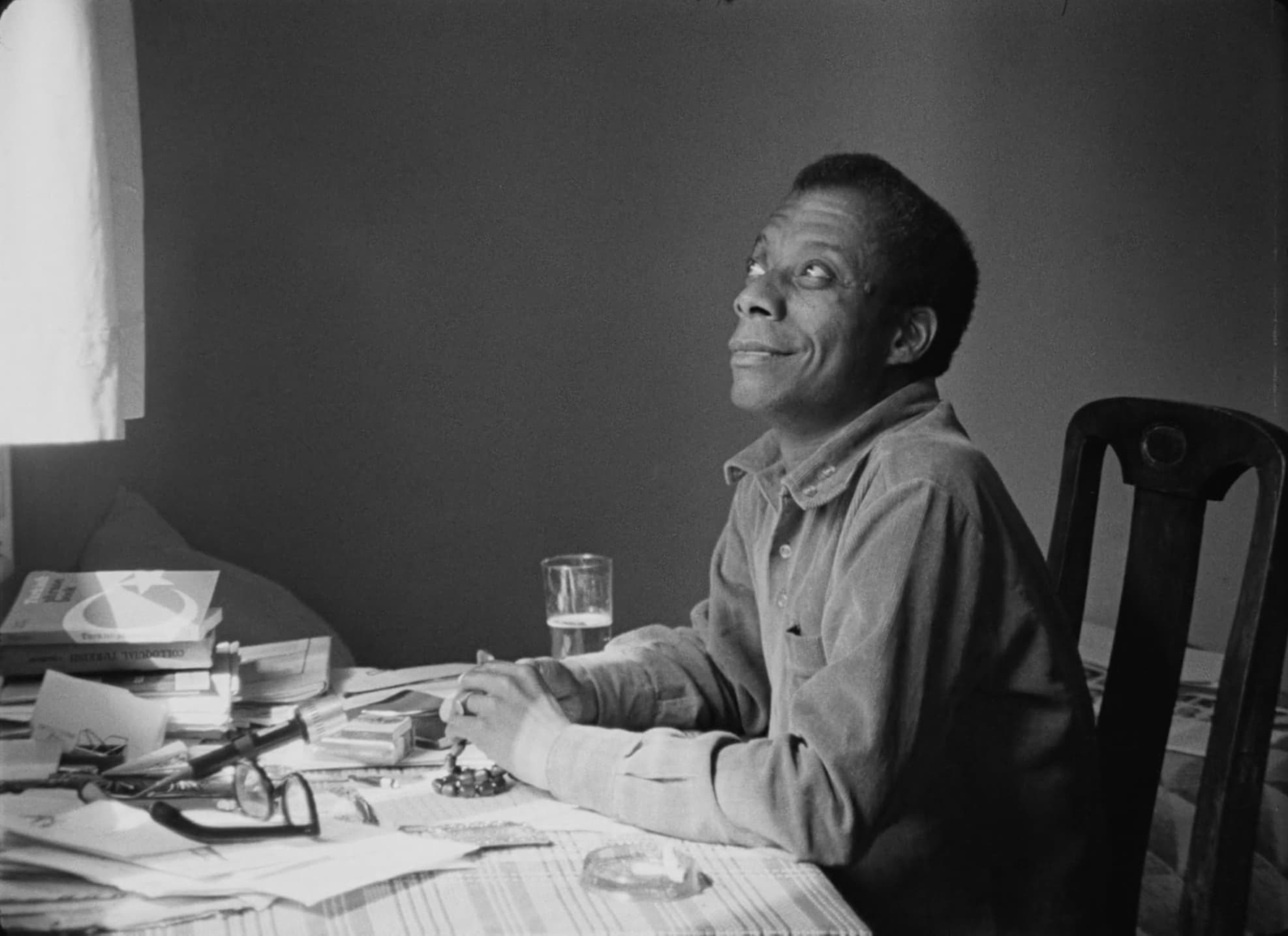 The third and longest film in the program is the first, chronologically. "Baldwin's N*****" is a recording of a 1968 talk by the author and his friend Dick Gregory at the West Indian Student Centre in London. The confrontational title refers to Baldwin's attempt to trace his ancestry, which he could only follow back as far as a bill of sale. Directed by Horace Ové, the 46-minute film is dense with ideas, offering a complexity of thought that stands in sad contrast to what passes for discourse today. You can't fit Baldwin's worldview into a tweet. He's funny and urbane, but has no time for traditional talking points or the kind of self-congratulation you get from folks who make a big deal out of letting you know they have good politics.
In fact, the funniest moment in the whole program is when an undoubtedly well-meaning student asks Baldwin and Gregory if there's a place for white liberals in the Black Power movement. Some people just can't resist making everything about themselves.
---
"James Baldwin Abroad" opens Friday, March 24, at the Coolidge Corner Theatre. On Wednesday, March 29, the 7 p.m. screening will be followed by a panel discussion with Baldwin's biographer and former personal secretary David Leeming, Emerson College's Kimberly McLarin, Harvard University's Jesse McCarthy and Suffolk University's Quentin Miller.