Special education planning form gets revamp in Mass. for first time in 20 years 
Resume
When Evan Gabovitch was a public school student, the annual meetings to review his special education plan always felt stressful.
It was hard to hear teachers at Lexington Public Schools list the things he couldn't do. Even when he wanted to inject ideas into the conversation, he said he received pushback, especially in middle school.
"There was a lot of resistance," Gabovitch said. "Not just about my suggestions, but also about what my parents wanted. And teachers and the administration wanted to impose what they thought."
Gabovitch is a person on the autism spectrum and graduated high school nine years ago. As a student with a disability, he was entitled to an individual education program, or IEP. It's a document that lists learning accommodations and supports, crafted after a discussion with teachers.
The frustration of those meetings and the harsh focus on deficits stick with him.
"It's all about perception of self," he said. "If the system does not view you in a positive way how are you going to succeed?"
But now, for the first time in 20 years, the Massachusetts Department of Elementary and Secondary Education (DESE) has updated its suite of IEP resources, starting with forms that invite more student input about their educational goals and plans. That feedback will be critical to developing the student's IEP, which lays out the services the student receives in a school year.
Advocates and educators across the state say they're optimistic that the new IEP forms and process it generates will lead to a more high-quality IEP and improve the overall educational experience for students with disabilities.
The overhaul is the result of a nine-year effort led by the state department of education and guided by teachers and administrators, as well as advocates like Gabovitch and Julia Landau, a senior project director with the Massachusetts Advocates for Children.
"I think there was a consensus that there should be change," Landau said.
Landau and others had many concerns with the previous IEP form. For one, it focused too heavily on deficits. It didn't ask if a student had limited English proficiency for staff to consider in drafting the IEP. And, above all, the forms did not adhere to the spirit of the federal Individuals with Disabilities Education Act, which encourages collaborative discussion between students, parents and school staff.
"The youth voice wasn't empowered in the way lawmakers had contemplated," Landau said. "Older youth are legally required to become active participants in their IEP process."
That helps the eventual learning plan become aligned "with the student's goals for employment and living independently," she added.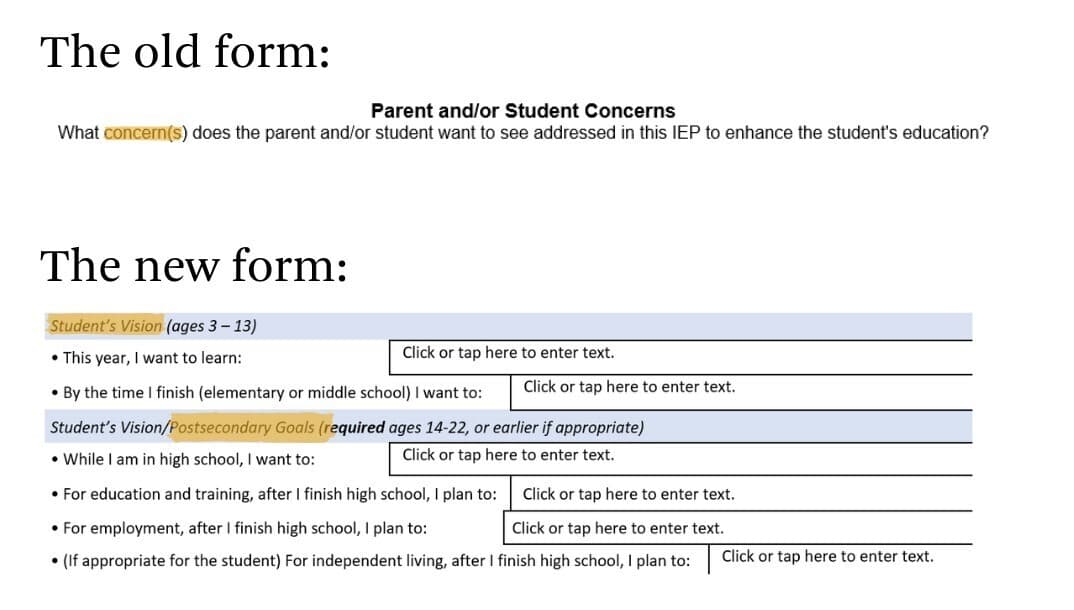 More than 177,000 Massachusetts students have an IEP — or around 19% of the state's student enrollment.
Massachusetts is one of just a handful of states including Connecticut that recently made major updates to special education materials.
"[Overhauling special education forms] is not something that any state takes lightly," said Pam Nourse, the executive director of the Federation for Children with Special Needs. "It's not something that happens often and it only happens with a lot of thought and consideration."
Nourse said that, while nine years might seem like a long time since the effort began, she applauds state officials for soliciting and processing feedback from dozens of contributors.
"We wanted to think of the IEP as a stronger driver of outcomes for students with disabilities, and how could a change in the planning process lead to better special education services," said Russell Johnston, an associate commissioner with DESE who began his career as a special education teacher.
Advocates and state educators say they appreciate that the new form prioritizes student "successes, strengths and skills" ahead of concerns. It regularly seeks out student and parent input for goals and accommodations. And it asks supplemental questions such as: Is the student at risk of bullying?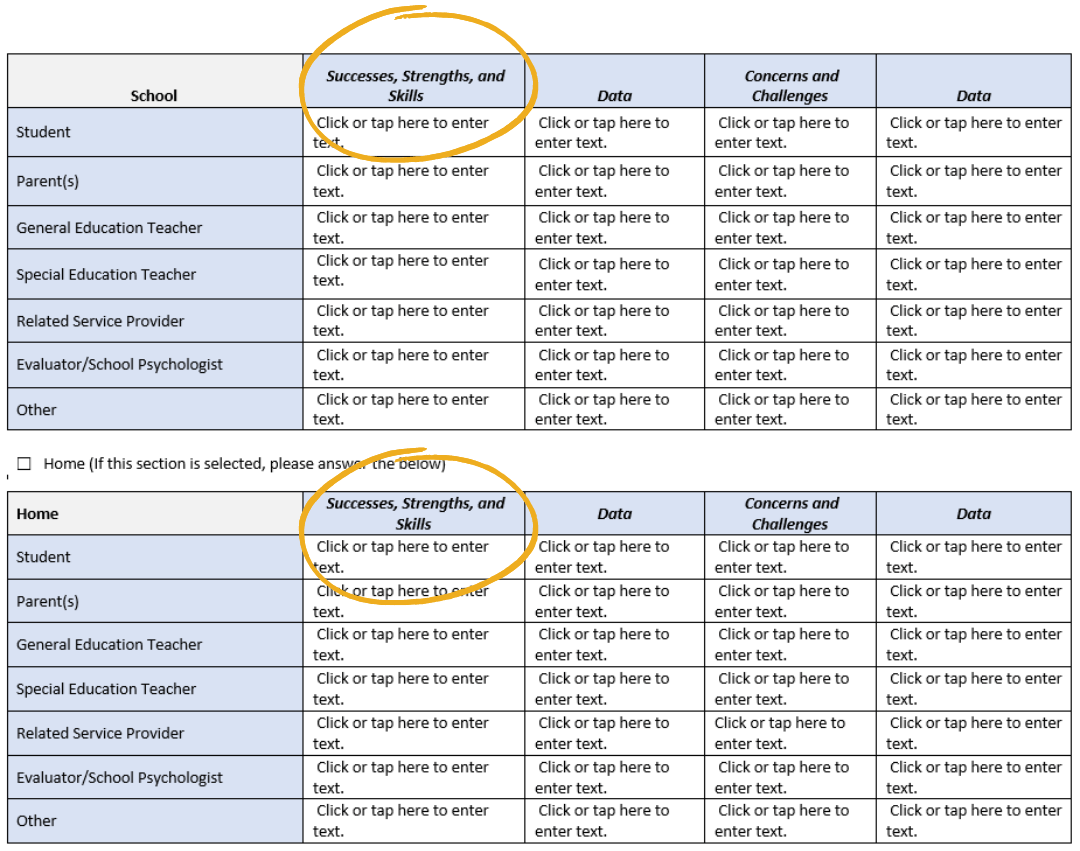 The form encourages a growth trajectory, according to Johnston.
"We want to know, 'Where does this child want to go?' We're also going to make sure that we're really thinking about the transition to the next level [after high school]," he said.
He said he's encouraged by one particular update, which asks about a student's English proficiency, given the increasing number of students who are both English learners and have special needs.
"We're really focusing on what questions do we want teams to think about in terms of providing services for dually identified students," he said.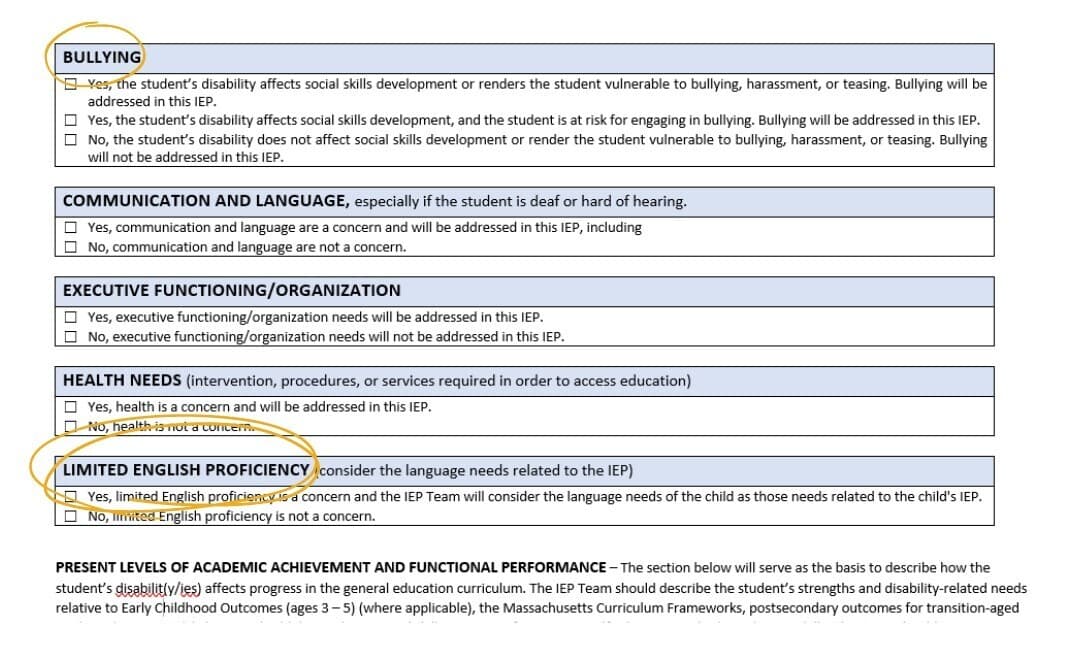 Massachusetts schools must adopt the form by fall of 2024. But a handful of districts have been piloting the updates since September and have so far offered good feedback.
The new format inspired Plympton Elementary teacher Meredith Lee to adjust the IEP process in meetings with families in Waltham. She takes phrases from the "strengths" section and writes them on a large sheet of paper she posts to the wall. That visual signpost — or "strength mapping" — throughout the IEP meeting reduces the intimidation factor for student and families, she said.
"It really opens up a lot of positive energy in the room," Lee said. "It makes the parents feel like they can participate because they are able to give [feedback from] what they see in their home ... and that opens up a whole different dialogue."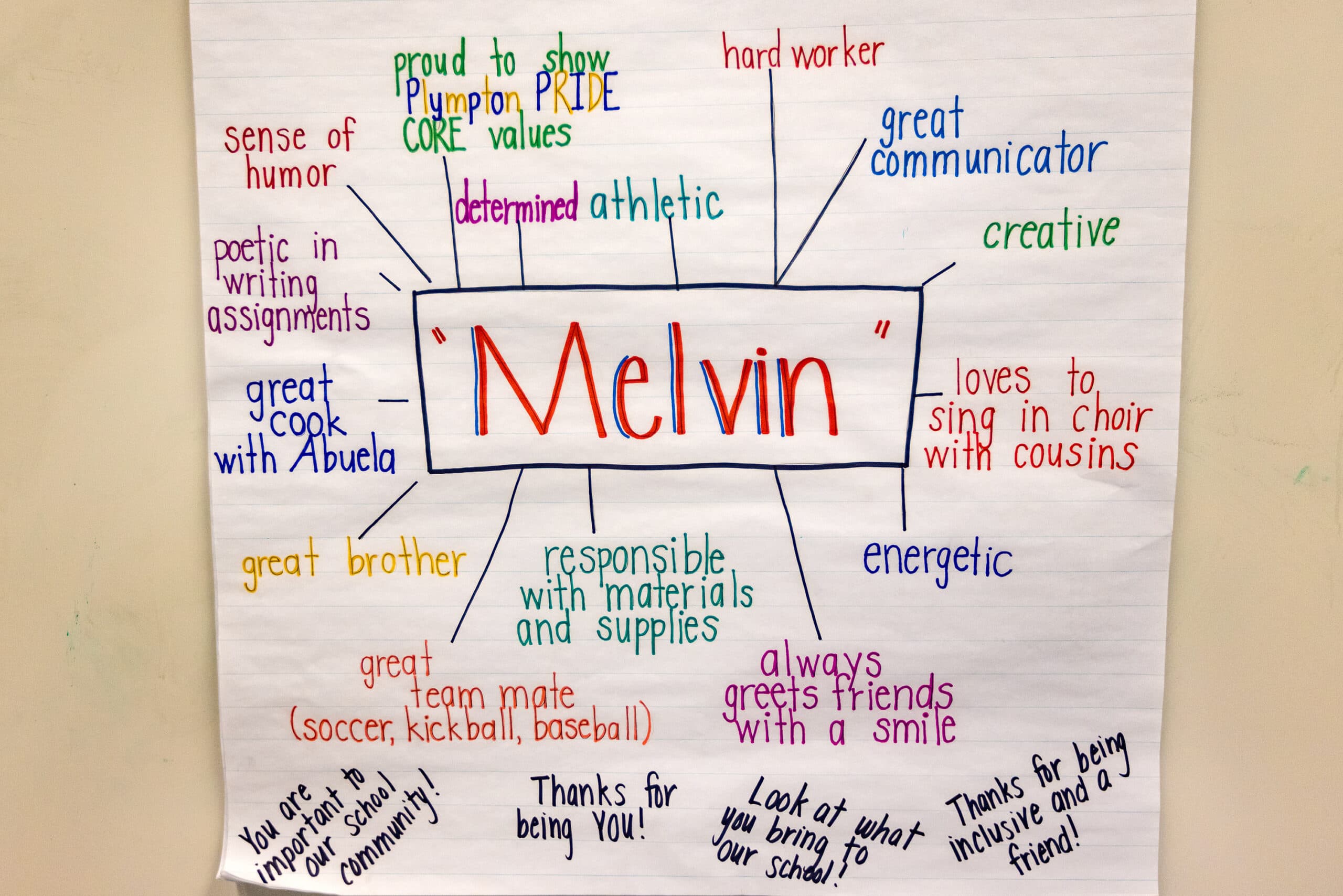 Over in Mashpee, Quashnet Elementary School psychologist Christine Brown said IEP meetings based on the new prompts have opened up more meaningful conversation with students and parents.
"There's a lot more communication around this is why, and this is what it's for, and this is how we can help," Brown said. "So framing that for students made a big difference."
Gabovitch, the Lexington High grad-turned-special-education-advocate, said there is still room for improvement when it comes to the new materials. But it represents progress.
"This is a heavy duty update," he said. "Something will come of it, but the job will never be done fully."
He said next on his radar is advancing equity issues for students of color with autism and other students from marginalized backgrounds who have special needs.
---
Correction: The original story misspelled the names of the senior project director with the Massachusetts Advocates for Children, the associate commissioner with DESE and Evan Gabovitch.
This article was originally published on March 24, 2023.
This segment aired on March 24, 2023.