Harvard Film Archive presents work from one of the most prolific modern filmmakers in 'Still Life With Hong Sangsoo'
They say that great artists tell the same story over and over again. Few have taken this notion to heart quite like Hong Sangsoo. The staggeringly prolific South Korean filmmaker — he's directed 17 features in the past decade alone — can be tough to keep up with sometimes. But there's comfort in the consistency of his preoccupations. He's spent his career exploring similar characters, situations and themes with a familiar stock company of actors so that the movies feel as if they flow into one another like a river. I tend to dip into his work every few years or so and find it quite pleasurable splashing around and playing catch-up. The Harvard Film Archive's Still Life With Hong Sangsoo is a terrific opportunity for you to do just that, showcasing the director's seven most recent pictures dating back to 2018. The series kicks off this weekend with the local premiere of Hong's latest U.S. release, 2022's "Walk Up," paired with two other films from 2021, "Introduction" and "In Front of Your Face."
Hong being Hong, he's already debuted a new movie called "In Water" at this past February's Berlinale. I penciled in a gag that he'd probably already made another picture in the time that it took me to write this article. But then it was announced, literally, while I was typing, that he has an even newer movie, "In Our Day," screening next month at the Cannes Film Festival. The man is so productive he's outpacing my stupid jokes.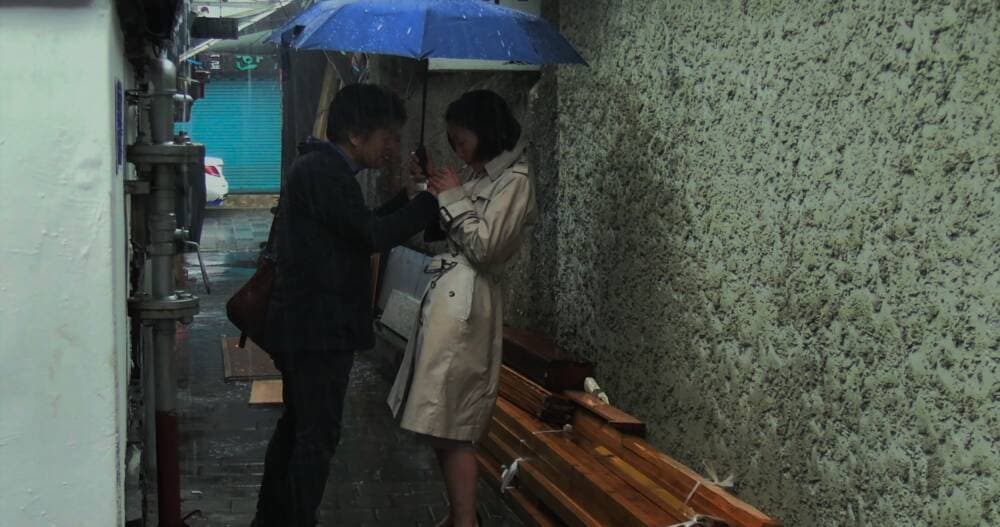 Sitting down for a Hong Sangsoo movie, you pretty much know what you're going to get. They typically revolve around an acclaimed filmmaker who drinks too much and has difficult relationships with women. (Who knows where artists get their ideas?) There's often someone playing a professional actress in there somewhere, and the films are structured around long, sidewinding conversations that can run up to 30 minutes in length or more. The camera remains locked in place, unobtrusively observing the characters as they sit around tables drinking soju or wine. Their discussions drift from the quotidian to the nakedly personal — usually depending on how much they've had to drink — and in his best films, a curious alchemy occurs.
It's almost like you forget you're watching a movie, and these characters briefly become real. The drabness of the settings and unadorned dialogue, combined with the lack of music or camera movement, lull you into a sense of eavesdropping on something that's happening instead of staged. Then Hong will abruptly reset the scene and start over, rearranging certain elements and recapitulating the story's themes from another point of view that reflects or comments on (and sometimes contradicts) what you've just seen. The familiar faces and recurring tropes are there to remind you that you're watching a movie, except when you forget.
"Walk Up" consists of four scenes set in a three-story building owned by Lee Hyeyoung's Mrs. Kim. She's an interior designer of some renown, and we begin with a visit from a famous filmmaker (fancy that), played by Kwon Haehyo, looking for an internship for his estranged daughter (Park Miso). That's when the wine starts to flow. Soon they'll switch to whiskey. Spanning years in the space of an edit, each segment takes place on a different floor of the building during a different stage of the filmmaker's life. Cataclysmic changes like divorces, deaths and a global pandemic all take place offscreen and between scenes, leaving us to put together the pieces from these uneventful, everyday conversations that, in their boozy banality, somehow tell us everything we need to know.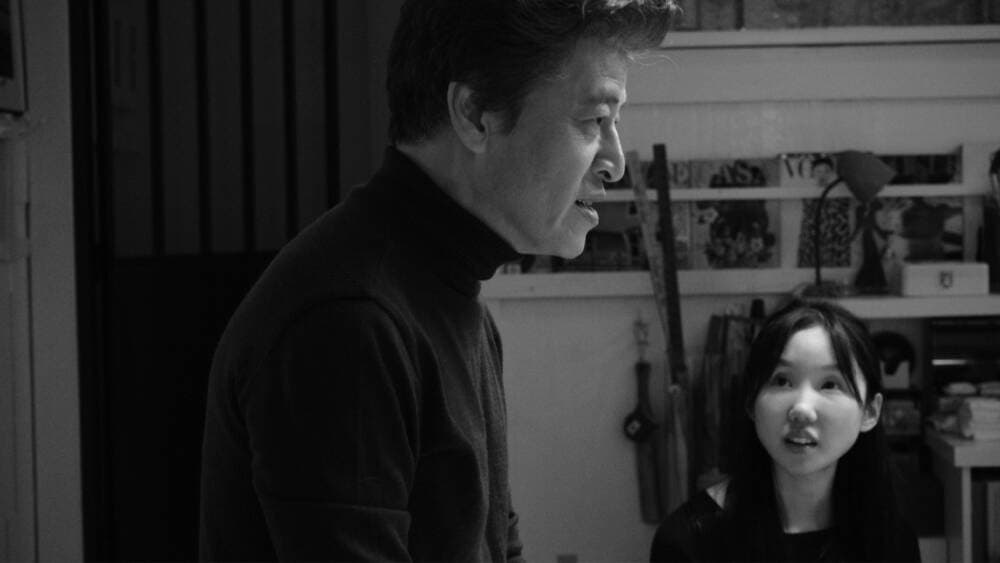 It's a movie to be puzzled over instead of solved, seemingly designed to trip up anybody trying to take things too literally. Hong hasn't ever been big on hipping you to what scenes are quote-unquote real and what's a dream, and I still have a hunch that the final chapter might very well be a sickly old man's fantasy of virility, complete with sex, steak and beer. But in the miraculous final moments, the filmmaker rips the tablecloth out from under the place settings once again, bringing everything full circle in the most pleasingly perplexing of ways.
Sometimes in his films, the ingredients don't always jell. I couldn't get a handle on "Introduction." These three stories about an overworked acupuncturist's son build to a soju-soaked eruption of Hong's usual sozzled table talk that seems too slight a climax for even such a miniature, 66-minute movie. But my socks were knocked off by "In Front of Your Face," one of the filmmaker's finest efforts.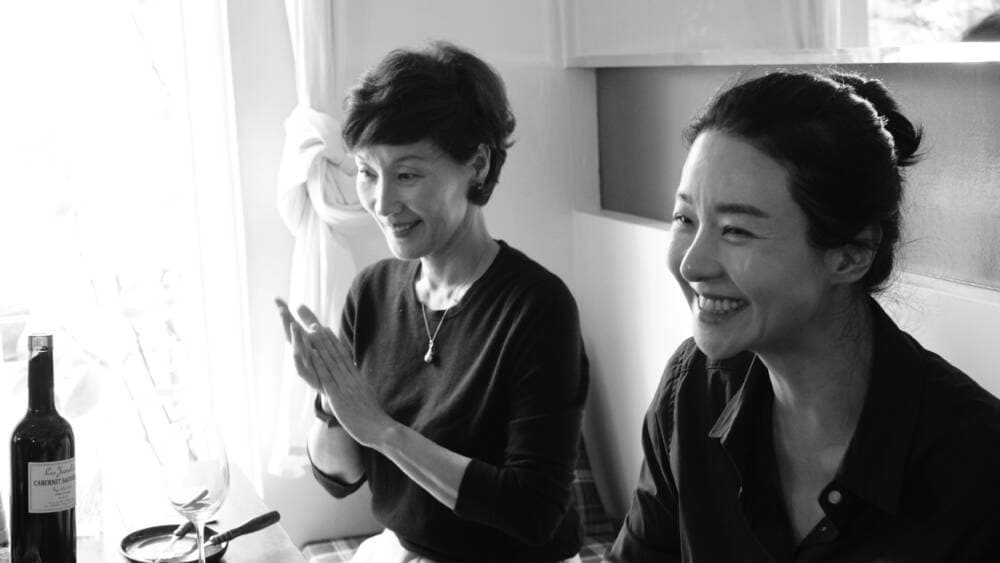 Shot under COVID-19 restrictions — not that you can tell from Hong's sparse methodology — the film stars Lee Hyeyoung as a former actress returning to her hometown, catching up with her distant sister after many years living abroad. She's being wooed by a famous filmmaker (Kwon Haehyo again) who was obsessed with her work back in the 1990s and wants to write her a comeback vehicle. Their flirtation in an empty café over — you guessed it — entirely too many drinks builds to a revelation that retroactively rewrites the whole movie we were almost finished watching. The title feels like his way of teasing the audience after we realize the big twist has been hiding in plain sight the entire time.
It's often difficult to pinpoint the precise moment when the best Hong Sangsoo films pivot from "Is this going anywhere?" to "I hope this movie never ends." But this series at the Harvard Film Archive is providing plenty of chances to try.
---
"Still Life With Hong Sangsoo" runs at the Harvard Film Archive from Friday, Apr. 21 through Sunday, May 14.