'One Fine Morning' is a film about mourning and rebirth
They can't figure out what to do with all the books. The walls of Georg's Parisian apartment are lined with hundreds of them, in floor-to-ceiling shelves. His ex-wife Francoise says they should probably just toss them, a suggestion that horrifies daughter Sandra, played in another recent stunner of a performance by Léa Seydoux. As Sandra explains to her own little girl, Linn (Camille Leban Martins) these books are all she really has left of her father. Carefully chosen and arranged just so, they convey far more cherished memories of Georg's passions and personality than does the frightened, flailing stranger in the nursing home.
Writer-director Mia Hansen-Løve's "One Fine Morning" is a movie about having to mourn someone while they're still alive. Georg suffers from a degenerative brain disease that has left him sightless and increasingly unable to care for himself. The film spends a year with Sandra while she and her family endure the expensive grind of securing contemporary eldercare — buried in paperwork while jockeying for spots on waiting lists, having to move him from facility to facility as Georg's condition inevitably worsens.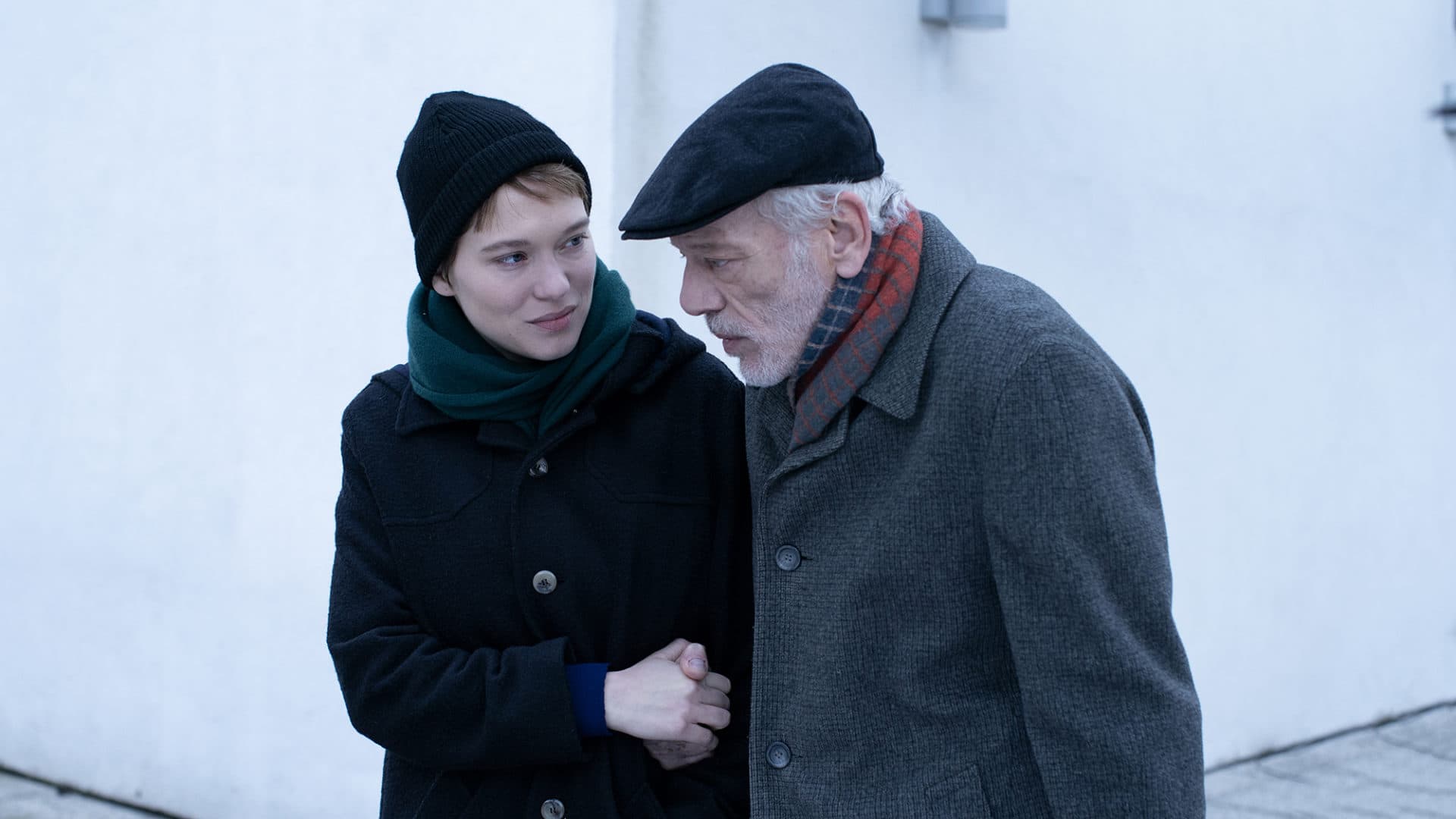 It's also a movie about a rebirth, of sorts. Sandra's husband died five years ago and since then she's shut the door on a side of herself she'd almost forgotten. It's only during a chance meeting in the park with an old friend named Clément (Melvil Poupaud) that she finds herself flirting for the first time in what feels like forever. Sandra stops in to visit him at his office a few days later and recklessly, impulsively kisses him – Seydoux seeming to grow 10 years younger in the miraculous moment. Such a shame he's got a wife and kid.
In synopsis this probably sounds like the stuff of high melodrama, a three-hanky tearjerker full of dying daddies and illicit affairs. But Mia Hansen-Løve isn't that kind of filmmaker. She doesn't over-accentuate anything for the benefit of the camera, and you'll never catch her actors "acting." As in her terrific 2016 Isabelle Huppert vehicle "Things to Come," events both life-changing and banal unfold within the same, steady rhythms of everyday, ordinary existence. Such understatement can make Hansen-Løve's films feel a little anticlimactic while you're watching them, yet they linger in the memory stronger than most. "One Fine Morning" had its local premiere at last year's Independent Film Festival Boston Fall Focus, and I find myself remembering it more vividly than some bigger, louder movies I've seen a lot more recently.
There's a beautiful flow to the picture. I've heard it compared to a river, which is one of those things critics say that sounds crazy until you see the movie and then it makes perfect sense. We're always seeing Sandra in motion – commuting to and from her various jobs as a translator, walking Linn to school, or caring for her father — perpetually on the move. Hansen-Løve likes to cut into scenes after they've already started and get out of them a beat or two early. It's not a frenzied film, yet we feel like we're being swept along by events, as if carried by a current. The only time things seem to stop for Sandra is during her afternoon assignations with Clément.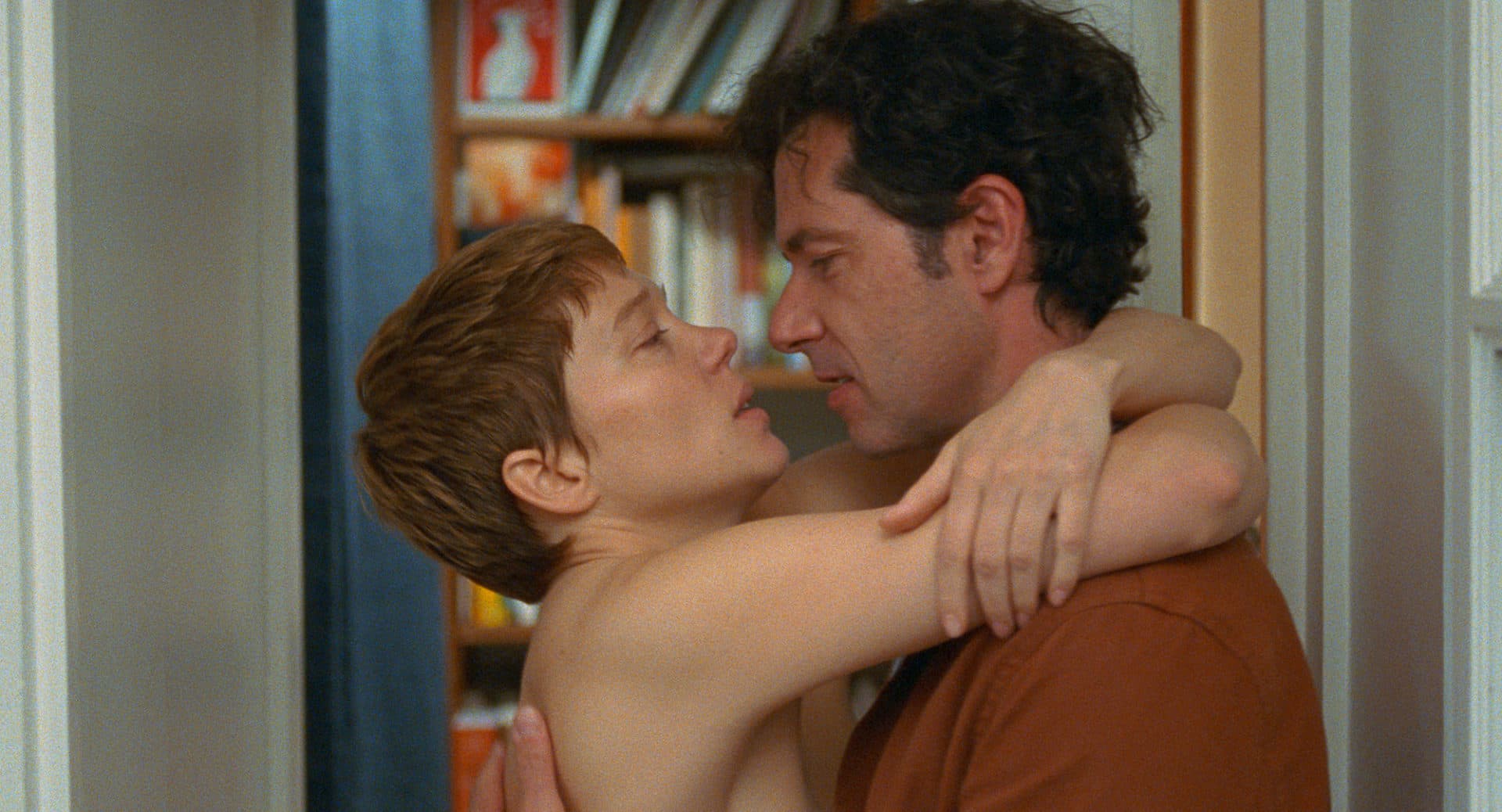 The love scenes in "One Fine Morning" are not particularly explicit, but they're frank in ways that American movies are no longer allowed to be. They also illustrate how onscreen sex can be an important avenue for exploring a character, allowing us to chart Sandra's increasing confidence through Seydoux's expressive physicality, while also letting the audience in on evolving relationship dynamics with Clément that these two would never dare say out loud. It's sad and a little unsettling that this entire aspect of human existence has been all but expunged from Hollywood films. Maybe Americans wouldn't be so weird about sex if we had more movies that show you how normal it is.
"One Fine Morning" features the latest in an astonishingly varied run of fantastic performances by Seydoux, an actress who has come a long way since getting kicked out the window of the Burj Khalifa in "Mission: Impossible – Ghost Protocol." She's been a Bond girl, a Cronenberg wife, played a prison guard for Wes Anderson and killed it as one of Philip Roth's trademark shiksa temptresses in Arnaud Desplechin's woefully underseen adaptation of "Deception." She strikes me as a rare performer who is able to key directly into a filmmaker's sensibility, no matter how specific or outré. Seydoux's soulfully grotesque turn as an amoral reporter in Bruno Dumont's bizarre 2021 media satire "France" was one of the boldest things I saw that year, and couldn't be further from her delicate work in "One Fine Morning."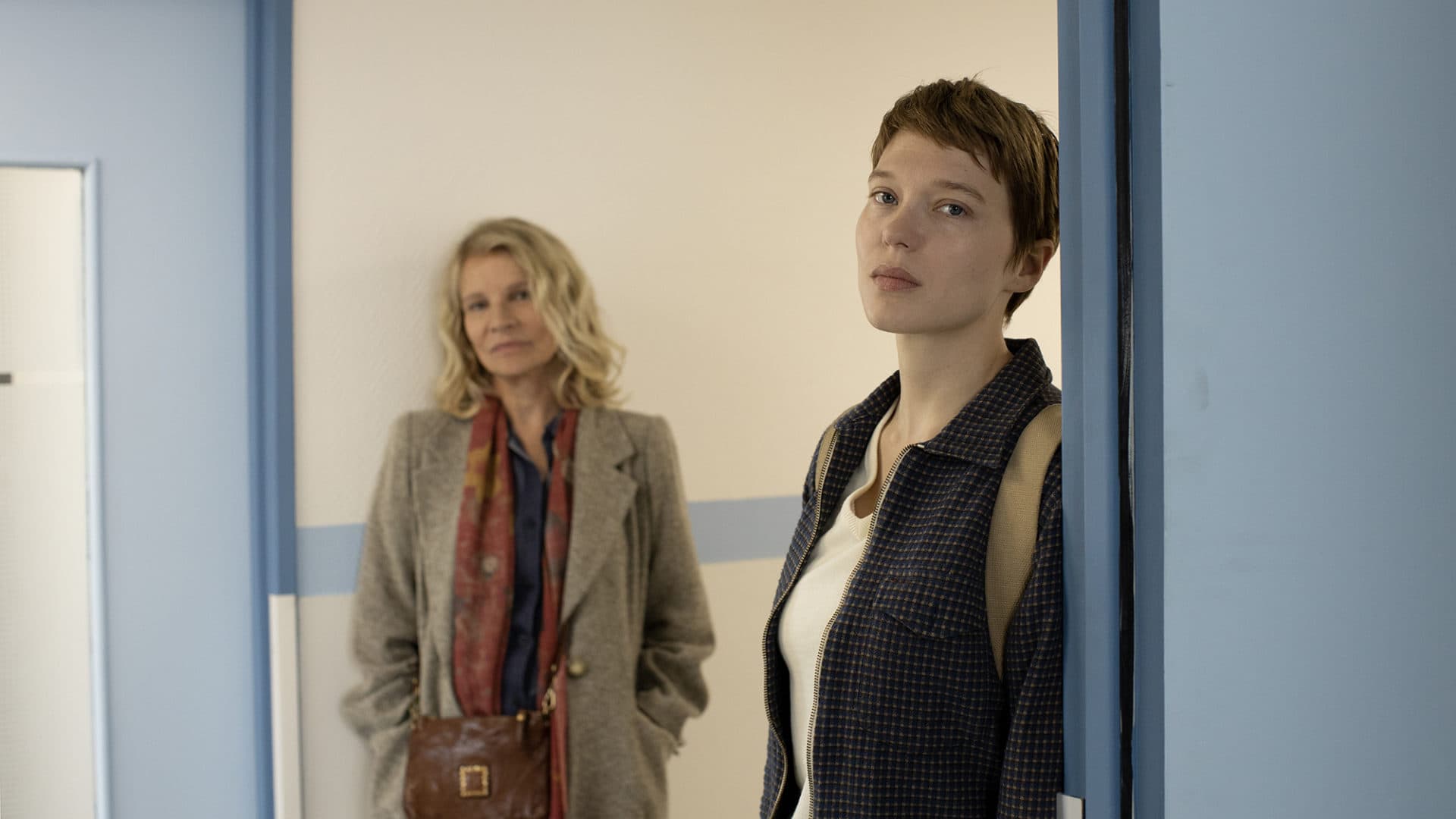 In real life, Seydoux is a Louis Vuitton model. As Sandra she's always got this ugly old backpack on. She wears both straps over her shoulders like a schoolboy, with a wardrobe of T-shirts and mom jeans. Her hair's chopped into a pixie cut, not to look like Jean Seberg, but because she's too damn busy to style it most mornings. The hack move would be to give Sandra a big makeover montage, maybe have her start wearing lipstick and buying nicer clothes now that she's having orgasms again. But again, Mia Hansen-Løve isn't that kind of filmmaker, instead allowing Seydoux to convey the character's growth via slight, almost imperceptible changes to her manner and bearing. The Sandra we see at the end of the movie clearly isn't the same Sandra from the beginning, but we can't point to any obvious differences.
Georg is played by Éric Rohmer regular Pascal Greggory, and "One Fine Morning" recalls the French New Wave legend's lightness of touch and affinity for supple, afternoon sunshine. Some very funny supporting players show up on the margins, especially Nicole Garcia as Sandra's mother Francoise, who is always there to lend a helping hand with Georg, even though she divorced the son of a bitch 20 years ago and isn't sure why he's still her problem. Characters come and go from the film much in the way people drift in and out of our own lives, which through laughter and tragedy keep flowing on. You might even say like a river.
"One Fine Morning" opens at the Coolidge Corner Theatre and at Kendall Square Cinema on Friday, Feb 10.