The Coolidge gets steamy with erotic thriller retrospective 'Pillow Stalk'
It's 10 minutes before midnight at the Coolidge Corner Theatre and the beer line is buzzing with excitement over "Fear." That's right, we're all here to see the notorious 1996 teensploitation flick starring an adorable Reese Witherspoon as a goody-two-shoes daddy's girl and an improbably magnetic Mark Wahlberg — in his first leading role — as her bad news boyfriend who goes psycho. Delectable trash, the movie is probably best remembered for an infamous scene in which Wahlberg assists Witherspoon in experiencing her first orgasm on a rollercoaster while Sarah McLachlan's cover of "Wild Horses" serenades the young lovers on the soundtrack. Crassly entertaining as it may be, I must confess that back when I was working as an usher at the Showcase Cinema in Woburn kicking underage kids out of the theater on opening weekend, I never imagined that 27 years later I'd be watching "Fear" again at an arthouse.
But the audience — some not much older than the teens I once turned away — is eating it up. They're hooting, hollering and applauding the film's most lurid excesses. Welcome to "Pillow Stalk: Erotic Thrillers After Midnite," the Coolidge's monthlong celebration of Hollywood's tawdriest treats from the 1980s and '90s, back when audiences looked forward to a little titillation in entertainment intended for adults. It was an R-rated era, before the Disneyfication of mass culture and the industry's constant kowtowing to Chinese censors forced most movie characters to behave like they've been neutered. (What have things come to when two of our sexiest stars, Margot Robbie and Ryan Gosling, are literally playing Barbie and Ken dolls in an upcoming blockbuster?) As more than one person said to me in the Coolidge lobby on Saturday night: "They don't make movies like this anymore."

Originally thought to have gone extinct around the end of the Clinton era, these old erotic thrillers are suddenly everywhere these days. Retrospectives like "Pillow Stalk" are selling out at revival houses around the country, while one of the Criterion Channel's most-watched programming sidebars is devoted to movies my generation discovered on late-night cable after our parents went to bed. Film historian Karina Longworth's essential podcast "You Must Remember This" spent last fall investigating the intersection of sex and cinema during Reagan's reign in the exhaustively researched "Erotic '80s." With the excellent sequel season "Erotic '90s" already underway, I asked her about this disreputable genre's recent resurgence, as well as my pet theory that people started watching these films again to blow off steam during the pandemic.
"I definitely started watching and rewatching some of these films in lockdown," Longworth replied. "I think I was drawn to them because of the sense of adventure they allowed me to tap into. I had no social life because the world seemed so dangerous, and there was something appealing to watching characters move through a world that was also dangerous — in most of these films, sex is connected to a real threat of death — and having their fears overwhelmed by desire. These movies are great for vicarious thrills."
Scary movies allow us safe spaces where we can work out our anxieties. And there were few things scarier or more anxiety-inducing than sex during the AIDS crisis, when the genre fully flowered. Yet even separated by decades from this often obvious subtext, these movies still thrill because they understand that desire can (and sometimes should) feel dangerous and dirty. That's the fun part. Hollywood products have become so timid and prudish over the past 20 years — terrified of ticking off the religious right or the humorless hall monitors scolding everyone on social media — that to watch a regular old R-rated film like "Fear" in a theater with a rowdy crowd feels like you're getting away with something.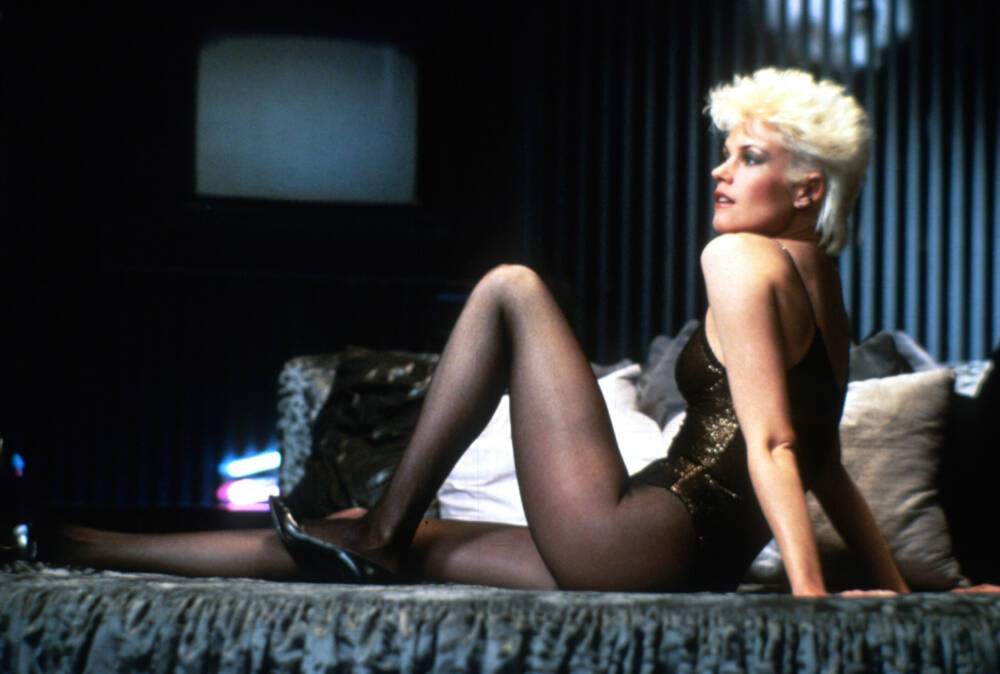 Longworth's pick from the Coolidge program — and my favorite of the films as well — is Brian De Palma's blissfully irreverent 1984 "Body Double." Screening this Friday, May 12, the movie stars Bill Maher-lookalike Craig Wasson as a pervy peeping tom duped into witnessing a murder. Directing with his middle fingers held aloft, De Palma answers critics who dismissed him as an Alfred Hitchcock copycat by mashing up "Vertigo" with "Rear Window" and casting the daughter (Melanie Griffith) of one of Hitch's most iconic iceberg blondes (Tippi Hedren) as a porn star named Holly Body. Griffith's hugely charismatic performance revived the former teen starlet's flagging movie career, while De Palma's flights of puckish virtuosity taunted his detractors with hilariously Freudian sights like the killer wielding a massive power drill at crotch level. We talk a lot about movies that couldn't get made today, but when it comes to "Body Double," Longworth admits, "it's pretty incredible it ever got made."
She's higher than I am on "Cat People." Screening on May 20, Paul Schrader's 1982 remake of Jacques Tourneur's 1942 classic stars Nastassja Kinski and Malcolm McDowell as siblings descended from an ancient race that transforms into hungry sex panthers whenever they get too horny. Despite some sumptuous visuals by production designer Ferdinando Scarfiotti and a hypnotic Giorgio Moroder score, the central metaphor has always struck me as a little too heavy-handed, even by Schrader standards. For a superior supernatural New Orleans-set neo-noir, I suggest Alan Parker's "Angel Heart," which plays on May 19. The film famously got Lisa Bonet fired from "The Cosby Show" for playing a Voodoo priestess who sacrifices chickens while seducing Mickey Rourke's doomed private dick. (Any movie that so enraged a moral authority like Bill Cosby must be doing something right.)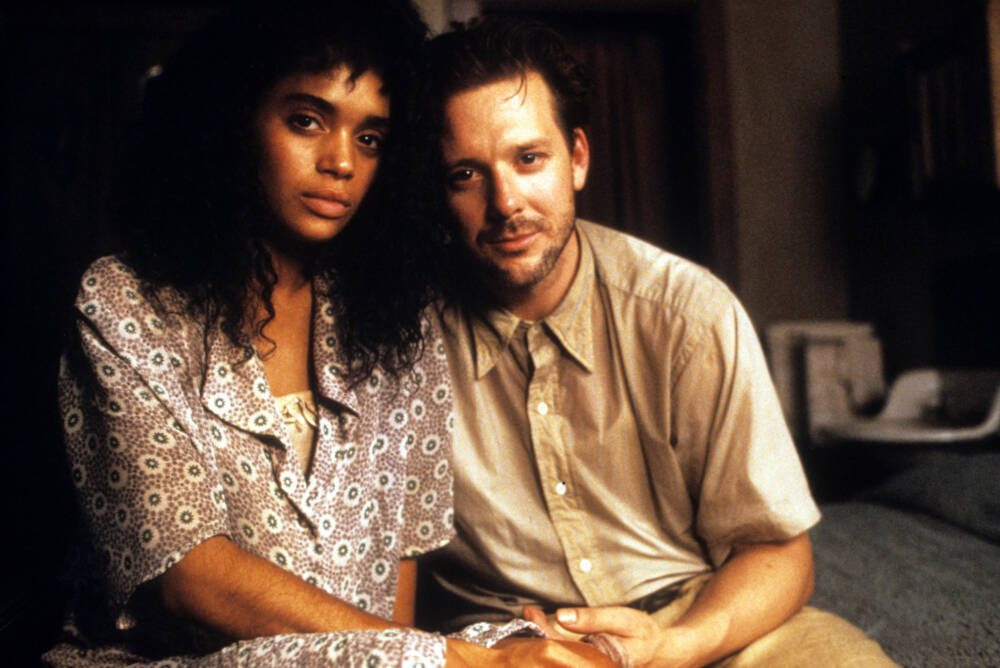 For further Hitchcock sacrilege — and sacrilege in general — Ken Russell's 1984 "Crimes of Passion" (screening May 26) stars Kathleen Turner as a buttoned-down businesswoman who puts on a platinum wig and moonlights as a sex worker named China Blue in a skanky, downtown no-tell motel. In this garish, neon underworld, she fends off the affections of a perverted priest played by the "Psycho" himself, Anthony Perkins, in his most repellent performance, which is saying something. Amid such company, Barbet Schroeder's 1992 "Single White Female" (showing May 27) seems positively demure. It's a sturdily-crafted, formula potboiler elevated by fine work from a much-missed Bridget Fonda and Jennifer Jason Leigh as her increasingly unhinged new BFF. My guess is it's included in the program just for an unforgettable scene in which Fonda's fiancée Steven Weber fails to recognize which roommate he's with until a little too late.
The erotic thriller basically took its final bow in 1998 with John McNaughton's "Wild Things," screening on 35mm this Saturday, May 13. Matt Dillion stars as a hunky high school guidance counselor accused by two students of sexual misconduct in this swampy Florida romp full of sordid revelations and delicious double-crosses. The bad girl turns by Denise Richards and Neve Campbell imprinted upon an entire generation of teenage boys, while Kevin Bacon lets it all hang out as a pushy, ethically queasy cop. But the film is stolen by supporting players Theresa Russell and Bill Murray, who find the sweet spots between half-kidding and camp in a screenplay twisty enough that the plot is still explaining itself throughout the closing credits. "Wild Things" is so hopped up on horny tastelessness it's almost as if the genre had nowhere left to go.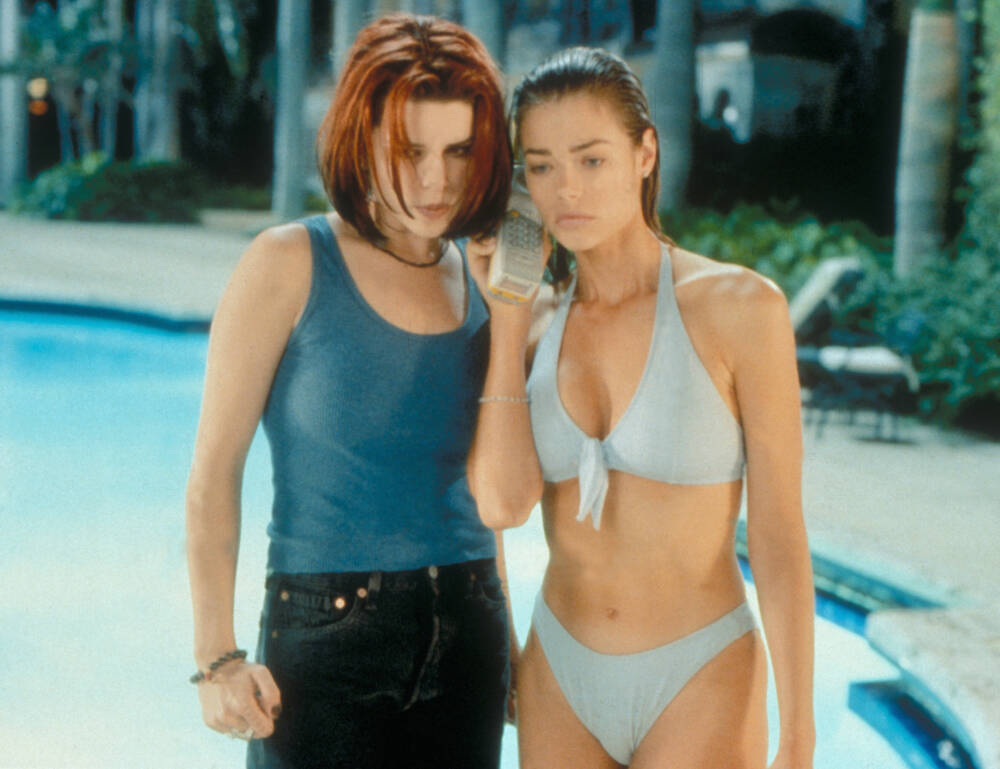 The very premise of the film is also unthinkable in today's political climate, which is another reason you won't see movies like these being made anymore. "I think there is a lot of fear in the culture right now about dealing with all of the issues surrounding sex between men and women," Longworth says. "We've never come close to resolving most of the imbalances and inequalities that charge a lot of these movies of the '80s and '90s and I think we're uncomfortable with the lack of progress. I also think that the best of these movies are somewhat ambiguous as to what constitutes 'good' and 'bad' and 'normal' or 'not normal,' which is true to human nature but doesn't jibe with a strain in our culture that wants to pretend that anything they don't approve of or don't feel comfortable with doesn't exist." Indeed, such stories are probably more palatable to modern audiences with the safe distance of being appreciated as artifacts from Hollywood's problematic past.
But hey, we'll always have "Body Double."
---
"Pillow Stalk: Erotic Thrillers After Midnite" runs at the Coolidge Corner Theatre through Saturday, May 27.