Remembering legendary Boston musician Rob Laakso
It was a sticky day in August 2005 when Mamie-Claire Cornelius was searching for a cooler spot in a friend's apartment. She was at a daytime gathering of friends and the oven was going, making the Brooklyn dwelling even hotter than it already was. "There's no air conditioning," Cornelius recalls. "And there's only one chair by the window."
She made a beeline for it. But someone else had the same idea. When Cornelius got to the chair, her gaze landed on Rob Laakso, who was also hoping to grab the coolest spot in the apartment. "We caught each other's eyes, and it was complete electricity. I immediately felt at home with him, but in the most exhilarating way," Cornelius laughs.
Cornelius was intrigued by Laakso, but the two didn't connect again until the following January at a friend's art show in the Lower East Side. What followed was an easy and slow courtship, Cornelius says. "We were forever looking forward, talking about the next show to check out, and of course, falling in love in NYC is a treat. There is always something new to see, but some of our favorite dates were going for walks just to see where we would end up. We walked so many miles." For his birthday one year, Cornelius had custom covers made for his ARP 2600 and Odyssey synthesizers. "It was a done deal. He got the biggest kick out of the fact they were made from the same material as body bags." They moved in together shortly after that and married in 2012.
Fans from across the globe knew Laakso through his long career as a guitarist, musician, producer and audio engineer, with a foundation firmly planted in Massachusetts' music scene. After a battle with cholangiocarcinoma, a rare form of bile duct cancer, Laakso passed away on May 4 at the age of 44, surrounded by family.
Born in 1979 in Fitchburg, Laakso formed The Wicked Farleys in 1996 while in high school. A math rock band with a cult following, the Wicked Farleys were a prominent presence in the Boston music scene through the late '90s. They toured nationally but remained fixtures at local venues like the Middle East. The Farleys also released multiple records through Boston-based record label Big Top and collaborated with numerous local musicians both informally and in the studio.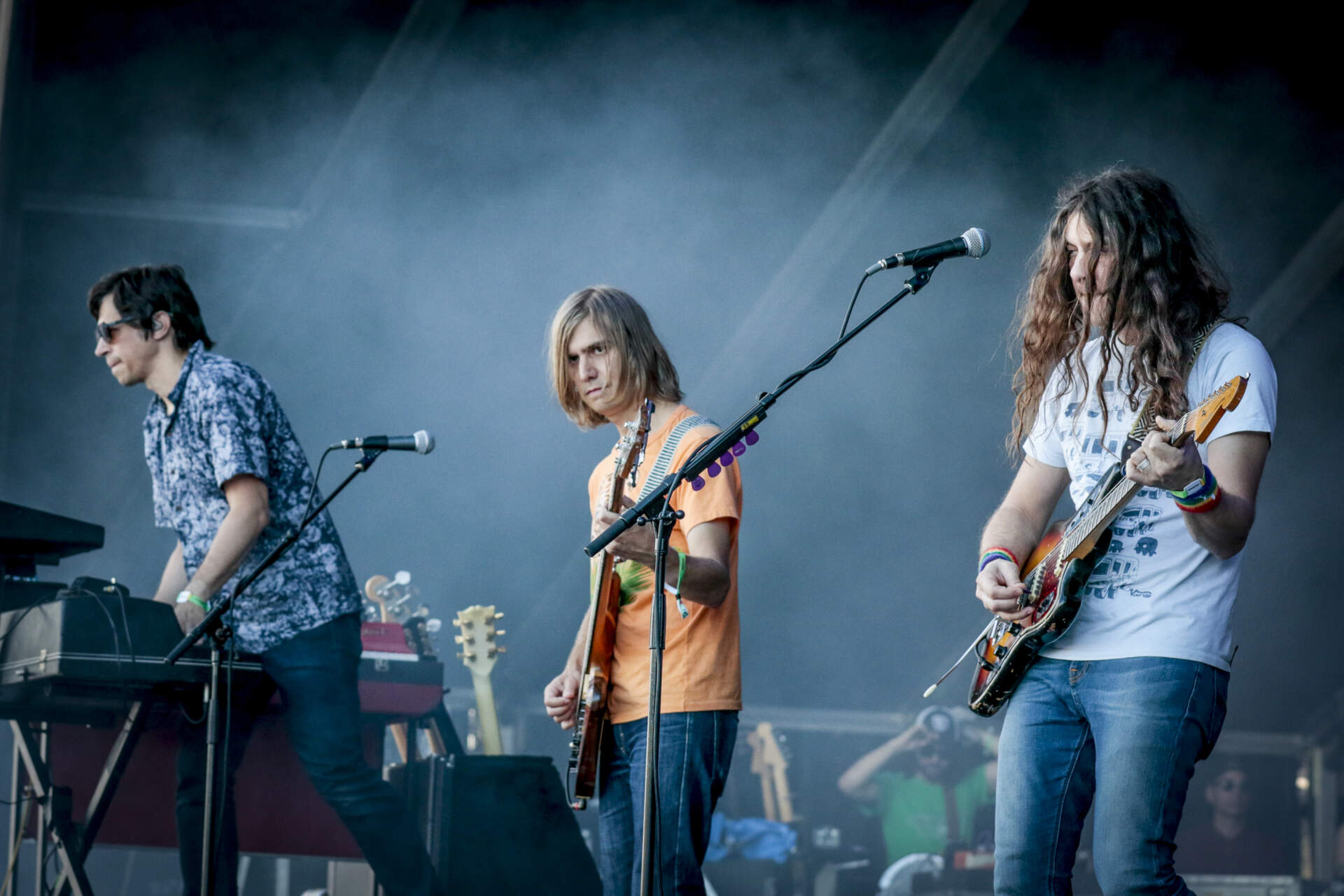 Laakso attended Emerson College and graduated with a degree in audio engineering in 2001. While at Emerson, Laakso played with the Swirlies, a renowned Boston shoegaze band, and after college, he moved to Brooklyn and joined the rock band Diamond Nights. There was a brief run with the group Amazing Baby before he reconnected with Kurt Vile, who he met while playing with the Wicked Farleys. "I'm pretty lucky to have been around Boston first and then New York when they had a very vibrant rock music scene," Laakso said in a 2023 interview with Emerson's WECB.
Laakso joined Kurt Vile and the Violators, first contributing to their 2009 album "God Is Saying This To You." He went on to perform and collaborate on Vile's next six albums, including the 2022 project "(watch my moves)." Laakso frequently toured with Vile, a life that was a perfect fit for him, Cornelius says. "He would go out and explore each city. I don't know how because it's a very exhausting job. But he would get up and go find the best cup of coffee, find that little guitar shop, connect with friends and then play a show."
After Laakso was diagnosed with cholangiocarcinoma in 2021, he and Cornelius decided to move back to Fitchburg from Portland, Oregon with their two children to be closer to family, friends and a specialist at the Dana-Farber Cancer Institute. "It was a long-time dream of ours to move back to the East Coast anyway," Cornelius says. "We wanted to make more memories with our friends and family here. We were excited for this chapter of our lives."
"He just had something about him that was magic."

Mamie-Claire Cornelius
One of the things Laakso was eagerly working on was finally pursuing his solo project, Raw Bell. He released "The Raw Bell EP" in September 2022 and played a handful of shows with Cornelius on bass and childhood friend and Wicked Farleys' drummer Ken Bernard. He was also working on a new Raw Bell album. Cornelius says that she, Laakso and Bernard were looking forward to opening for the Swirlies on their American tour this July.
A few days before Laakso passed, Vile asked him to record a few guitar parts for his forthcoming album. "Immediately, I could see the wheels turning, which guitar he was thinking of using, and how he was going to teach me to engineer those takes in his home studio," Cornelius says. "He was living out his passion fully until his last moments, and that is a beautiful blessing. It's the greatest honor of my life to have been by his side throughout all of our healthy years as well as the cancer years, let alone being able to witness him in his flow up until the end."
An outpouring of love from Laakso's former bandmates, friends, family and fans has provided a level of support that shows just how much Laakso meant to others. "The love and loyalty he emitted all those days away from home is rippling back to us. We've all been surrounded by love and support," says Cornelius. "He just had something about him that was magic."